NFL: Who Vegas Thinks Will Be Coach of the Year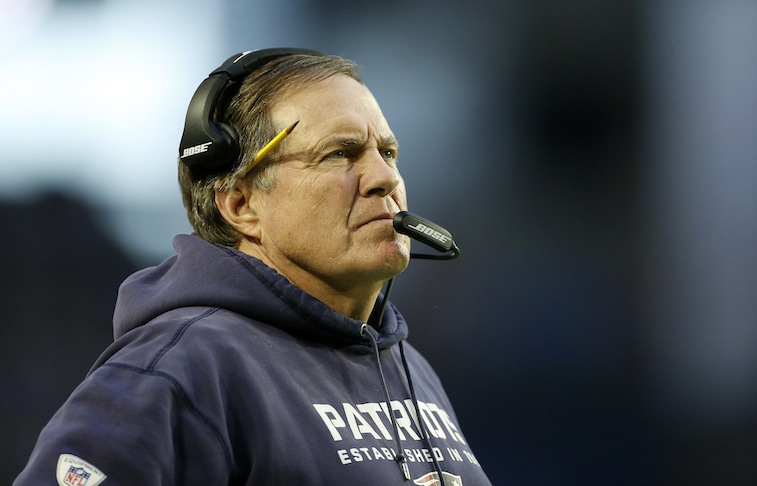 One more day.
That's all that stands between us and the start of the 2015 NFL regular season. Finally we will be able to put Deflategate on the back burner and focus on what really matters: the games on the field. Wouldn't that be a nice change of pace?
We can't wait to see what this upcoming season brings. We can't wait to see which players take their skills to an elite level. We can't wait to see which teams are actually able to live up to the preseason hype. We can't wait to see which individuals find themselves with a breakout season. This is the greatness of the National Football League. You never know what's going to happen.
As fans, we constantly find ourselves so fixated on the games at hand, that we often forget about those individuals on the sidelines who have spent countless hours constructing game plans and getting their players prepared to take the field of battle. Everyone knows you cannot win in the NFL without talent on the field. However, it's just as imperative to have the talent off of it as well.
Considering the business that is the National Football League, head coaches often find themselves are a very short leash. If they win, they get to keep their position. If they lose, they find themselves looking for another job. It really is that cut and dry. And as it so happens, the oddsmakers in Las Vegas have determined who they believe will have the most success in this upcoming 2015 season.
Therefore, with that in mind, here's a looking at who Vegas is picking to win Coach of the Year.
4. Pete Carroll, Seattle Seahawks (Tie)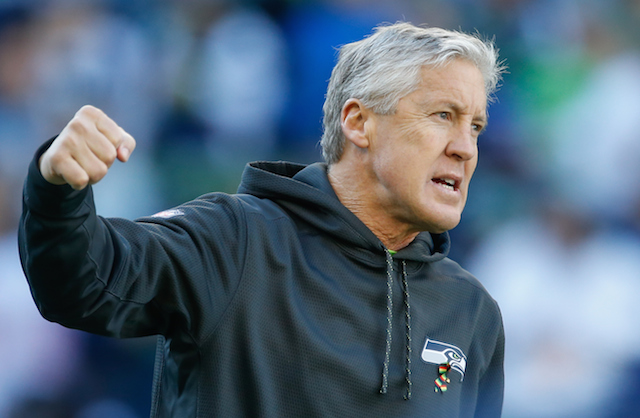 Entering his sixth season with the Seattle Seahawks, Pete Carroll has turned the NFC West franchise into one of the dominant teams in the National Football League. The Seahawks have been to two straight Super Bowls — winning one of them — are looking to make it three in a row. With Russell Wilson at the helm, Beast Mode in the backfield, newly-acquired tight end Jimmy Graham ready to catch some touchdowns, and a physical defense ready to pounce, another trip to the big game is not out of the realm of possibility.
4. Chuck Pagano, Indianapolis Colts (Tie)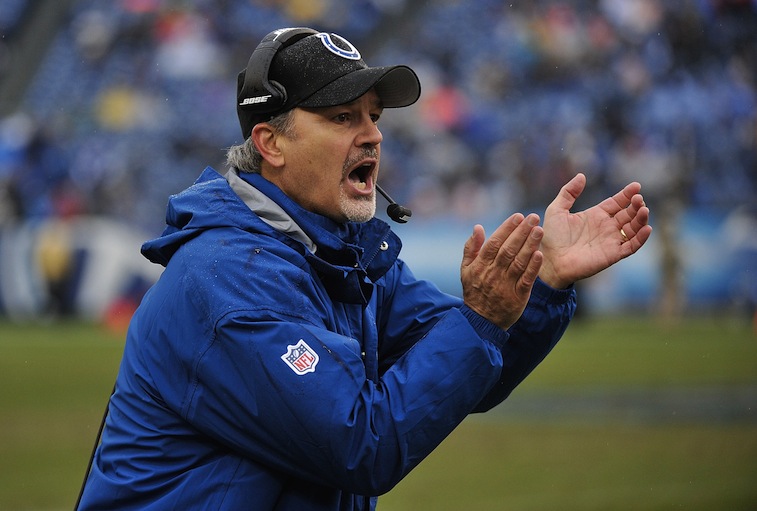 Since taking over the Indianapolis Colts in 2012, Chuck Pagano has amassed a 33-15 record, won two division titles, and brought the team to within one win of reaching last year's Super Bowl. Granted, it helps to have a quarterback like Andrew Luck manning the offense (see what we did there), but Pagano deserves as much credit for creating such a cohesive unit in Indianapolis. If the Colts don't get frazzled by all the preseason hype then, given the solid additions the team made this offseason, then they very well could be poised for a Super Bowl run. Should that happen, Pagano may be taking home some silverware of his own.
3. Bill Belichick, New England Patriots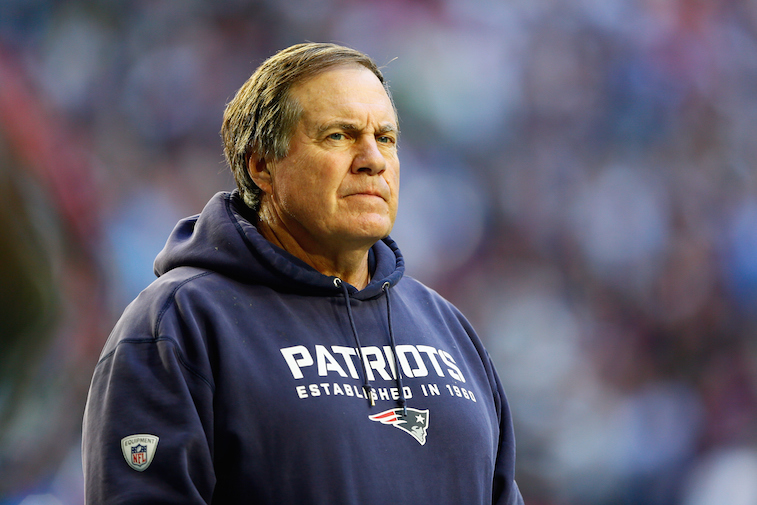 Whether you love him or hate him, there's no denying that Bill Belichick is one of the greatest coaches to ever grace an NFL sideline. We'd say the four Super Bowls he's won with the New England Patriots is proof of that. And now that quarterback Tom Brady has had his four-game suspension overturned by federal judge Richard Berman, there's really nothing to stop Belichick from taking the Pats back to the promised land once again. He certainly has the force on his side.
2. Mike Zimmer, Minnesota Vikings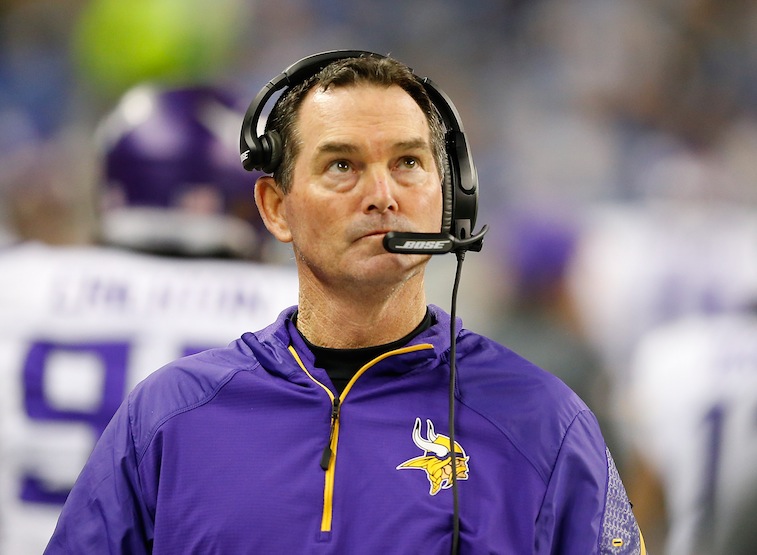 With the way he handled the Adrian Peterson holdout this offseason, Mike Zimmer has shown the poise, control, and discipline that you want in an NFL head coach. He also has a damn good defensive mind. So that certainly helps his cause. A lot of folks are talking about the Minnesota Vikings having what it takes to be a surprise team in 2015. With quarterback Teddy Bridgewater on the verge of stardom and AP looking to win back his rushing crown, Zimmer may find himself in a position to show his worthiness of something else: Coach of the Year.
1. Chip Kelly, Philadelphia Eagles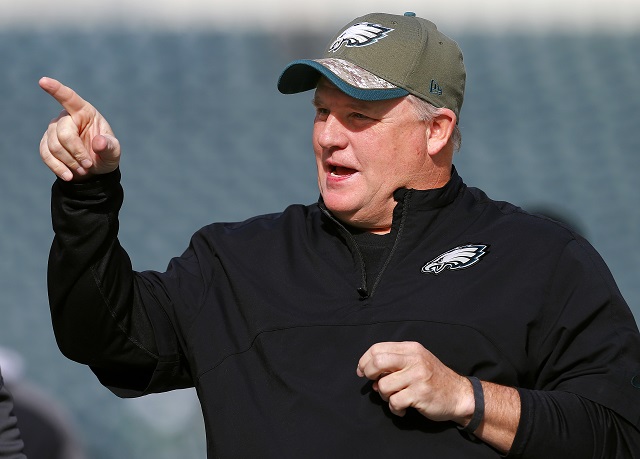 From the moment owner Jeffrey Lurie gave Chip Kelly complete control over all personnel decisions regarding the Philadelphia Eagles, this team has undergone a makeover unlike the NFL has ever seen. Everything from shipping LeSean McCoy off to Buffalo, to trading for injury-prone quarterback Sam Bradford, has left pundits and fans alike scratching their heads in disbelief. However, if this preseason is any indication of things to come, perhaps the former Oregon Ducks head honcho knows exactly what he's doing. As long as this team can remain healthy — we're looking at you, Bradford — it has all the makings of a Super Bowl contender. If that ends up being the case, you better believe Chip will be give his proper due.
Odds are courtesy of sportsbook.ag.
All statistics are courtesy of Pro-Football-Reference.com.