NFL: Who's the Best Team in the NFC East?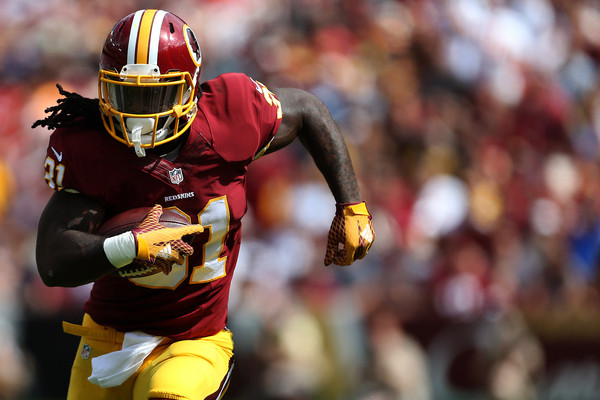 We've played seven weeks of football in the 2015 NFL season, and out of all the divisions in the league, there isn't a harder one to predict than the NFC East. The four teams in the division are separated by just two games and have already found ways to beat up on each other in the early going.
Every time it seems like a team from this division is about to take off and assert their dominance, that team suffers a setback. Conversely, whenever a team looks like it is about to fall off and out of contention, they prove that they aren't going anywhere with a clutch win. It's been exciting to watch and their probably isn't a more interesting group of teams in the NFL right now.
If things keep going this way in the NFC East, the probability that the winner of the division not being decided until the final week of the season is high. However, there is also a chance that one of these teams can start playing consistently good football and create some distance. So, which team has the best chance to do something like that? To answer, we have analyzed each team to determine strengths and weaknesses to see who is a candidate to take control in the division and who might fall off the radar sooner rather than later.
Dallas Cowboys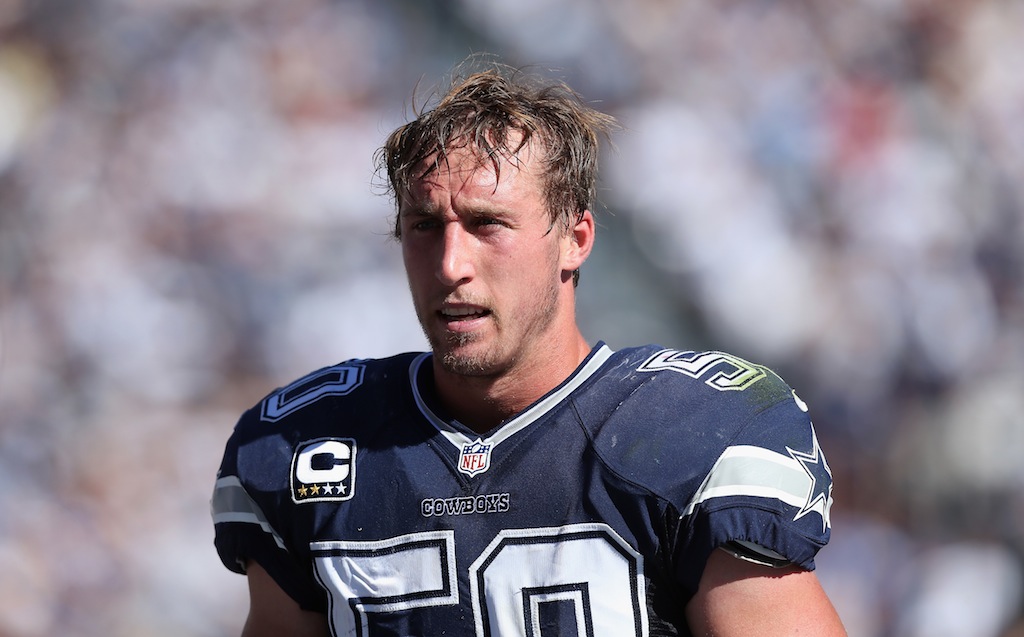 Remember when the Dallas Cowboys were 2-0? Don't worry if you don't, it's likely the team doesn't either, as they have dropped four straight games since that point to fall into the cellar of the NFC East. A season that was supposed to build off of a 12-4 campaign in 2014 that saw a playoff victory has instead turned into one on the verge of being a major disappointment. Of course, Dallas has had its share of misfortunes this season, losing Tony Romo for several weeks after he was injured in Week 2 and having not seen Dez Bryant take the field once this year due to his injury issues. With sub-par quarterback play from multiple backups and inconsistency on the defensive side, things might turn disastrous in a hurry (if they haven't already) for the Cowboys.
In the next two weeks, Dallas will play the Seattle Seahawks and the Philadelphia Eagles. Romo isn't walking through the door anytime soon, so the team will have to rally and win one, if not both of those games in order to stay alive int he playoff hunt. If they lose both games, it won't matter when Romo does eventually return to the field. It's time to dig deep, but the Cowboys aren't out if it just yet, even with four straight losses.
Washington Redskins
The Washington Redskins, at 3-4, have been one of the more competitive teams week in and week out this season. With only one true blowout loss coming a couple of weekends ago against the New York Jets, it isn't a stretch to imagine this team with a 5-2 or even a 6-1 record right now. As it stands though, the team is still under .500 through seven weeks and has some things to figure out if it wants to make a run at this division.
Those things to figure out do not include their quarterback situation. Kirk Cousins, while prone to turnovers, has proven his ability to take charge of an NFL offense this season. The stats aren't great, but twice this season, Cousins has led the team to impressive come from behind victories in which he clinched the game with late clutch scoring drives, most impressively leading a 24-point comeback against Tampa Bay last weekend.
On that offense for Washington, Cousins certainly isn't doing it alone. Alfred Morris and Matt Jones provide a nice one-two punch in the backfield to keep some pressure off their quarterback. There are concerns defensively, but the Redskins are proving to have more talent than you would have thought they had coming into the season. Their next game against the New England Patriots could really determine just how good this team is. For now though, Washington feels like an outside contender in the division.
Philadelphia Eagles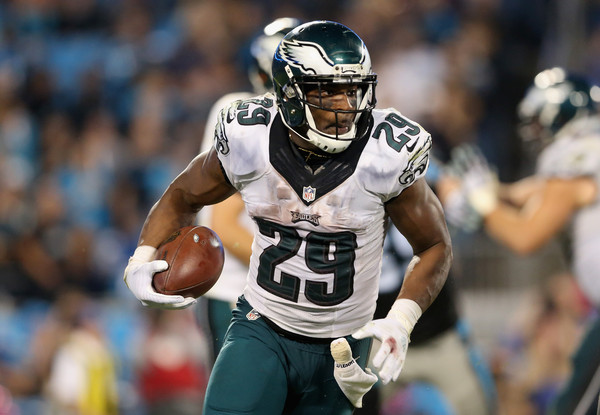 Inconsistency has been the name of the game for the NFC East and the Philadelphia Eagles fit the mold just about as well as any team in the division. The Eagles began the season 0-2, rebounded to win 3 of 4, and then fell off once again last weekend against the Carolina Panthers. A team that is supposed to be putting up points in Chip Kelly's high octane offense has been turnover prone and sometimes putrid on that side of the ball. In fact, their defense, for all intensive purposes, has outperformed their offense. Things might sound pretty bad in Philadelphia, but in all honesty, there might not be a stronger candidate to win the division than the Eagles.
What makes the Eagles' a legit contender? Well, for starters, they have beaten a couple of solid teams (both from New York) in the Giants and the Jets. If they can find some consistency and put together a winning streak, this team will be in good shape. They have the talent to do that, but of course that talent needs to start performing. Sam Bradford has to play better if the Eagles want to go places this season. Throwing more picks than touchdowns won't get it done. DeMarco Murray also needs to pick his game up. The defense is creating turnovers with the best of 'em (most in the league right now) and it's time the for the offense to do its part. If that happens, this will be the Eagles division. That's a big if at this point though.
A game against Dallas next week will be huge for both teams. Neither can afford to lose. It's time for Philadelphia to step up and prove they are the better team.
New York Giants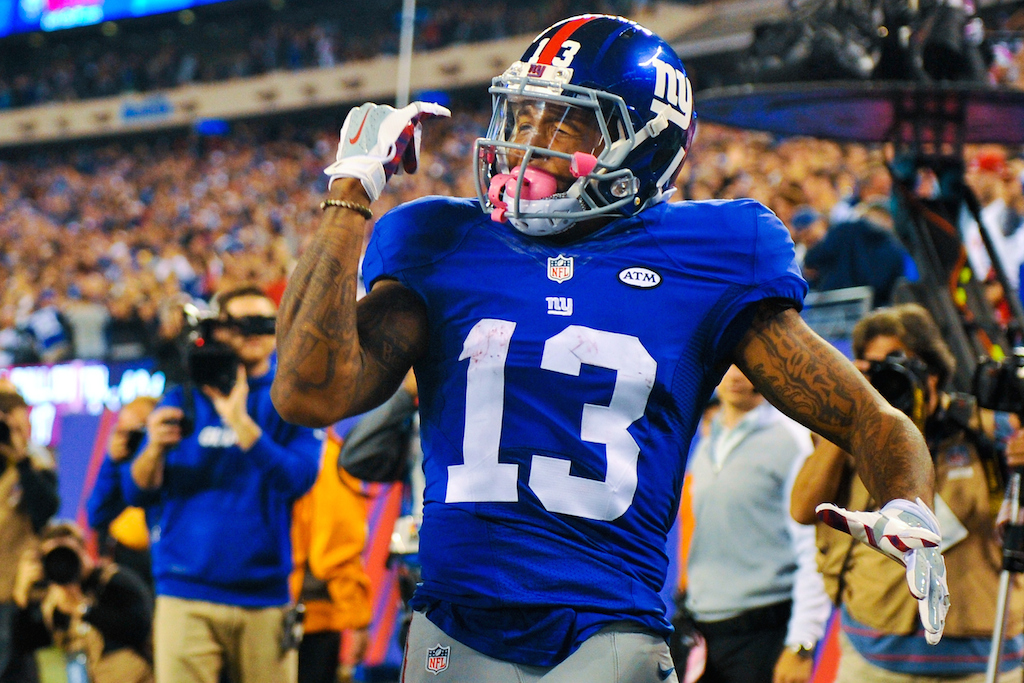 The New York Giants lead the NFC East after 7 weeks with just a 4-3 record. They began the season 0-2, but have really been brilliant (aside from that game against the Eagles) ever since then. With an offense that can explode with playmakers like Odell Beckham Jr. and quarterback Eli Manning along with a defense that is creating havoc and turnovers, the Giants feel like the best team in the division. Of course, they too have their inconsistencies.
A team that is hitting their stride (potentially), New York has the chance to string together several wins in a row and create some distance in the division. Their toughest game over the next several weeks comes against the Patriots, but if any team knows how to beat New England, it's the Giants. If Manning avoids the turnovers and the defense keeps creating them, this team won't lose many more games. It will be a battle with the Eagles, and maybe others, but this is the year for the Giants to win this division and make another remarkable postseason run. Remember, they did it in '07 and they did it in '11. This is the year for them to continue the every fourth year trend of excellence. It's just the way it's supposed to be.