NFL: Why Calvin Johnson Deserves to Be in the Hall of Fame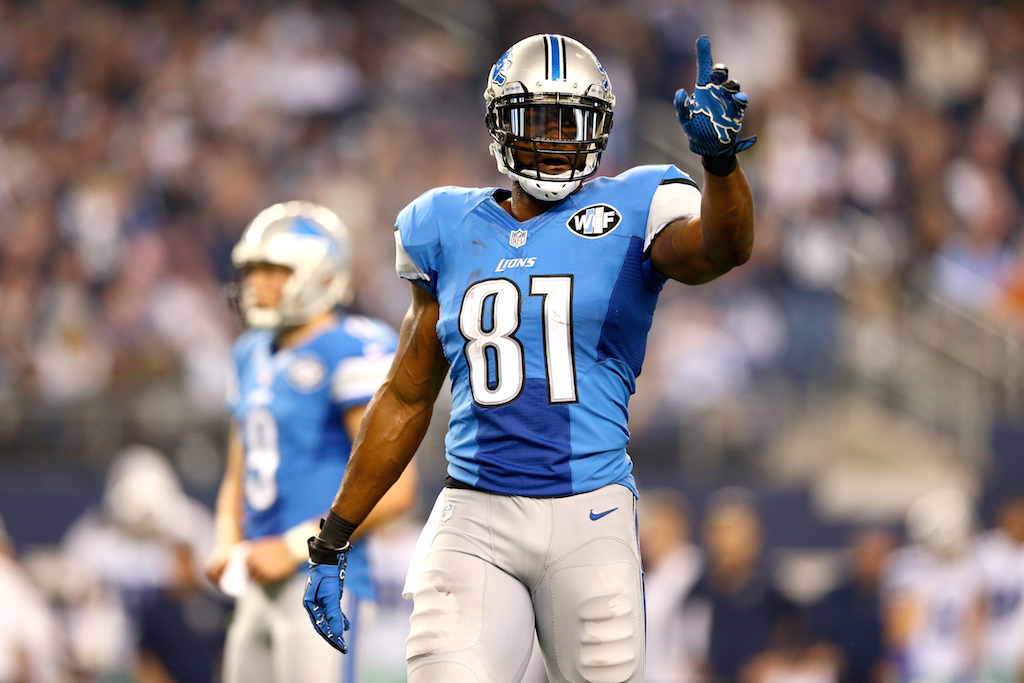 Call us crazy, but we truly believe that in the world of sports, some people are just plain cursed. Which is why we can't help but feel bad for those fans in the Motor City.
When news first broke back in February that Detroit Lions wide receiver Calvin Johnson was planning to retire from the NFL, our initial reaction was one of sadness — for Lions fans. Not only did these poor souls have to deal with the early retirement of the great Barry Sanders, but now they'll be forced to watch one of the most overpowering wideouts of his era hang up his cleats after just nine seasons in the NFL.
However, after getting over the initial shock of this announcement, we found ourselves recounting all of the monster moments Johnson's had throughout his career and started to wonder, given his endless amounts of dominance, should the powers that be simply just give him the gold jacket right now? Of course, as you might expect, not everyone had the same reaction as we did.
While speaking with the Detroit News, legendary Pittsburgh Steelers wideout — and Hall of Famer — Lynn Swann voiced the opinion that the man they call "Megatron" may not actually be worthy of having a bust of his own in Canton, Ohio. "I would think that it would be difficult for Calvin Johnson at this point to be considered a Hall of Famer," said Swann. "Calvin Johnson has an extreme amount of talent and ability, but when you start to look at his team, the success of his team and did he lift that team; he made them a little bit better, but at the end of the day, I'm not quite sure."
First and foremost we have nothing but respect for the great Swann. Not only was he a dynamite receiver, but his knack for coming up big under the brightest of lights made him, in our opinion, one of the major standouts from the Super Bowl 50 Golden Team. However, as far as his belief that Johnson is not worthy of the Hall of Fame, well, we can't get behind that.
Johnson is destined for Canton. And now that he has officially announced his retirement from the NFL, we feel an obligation to point out why.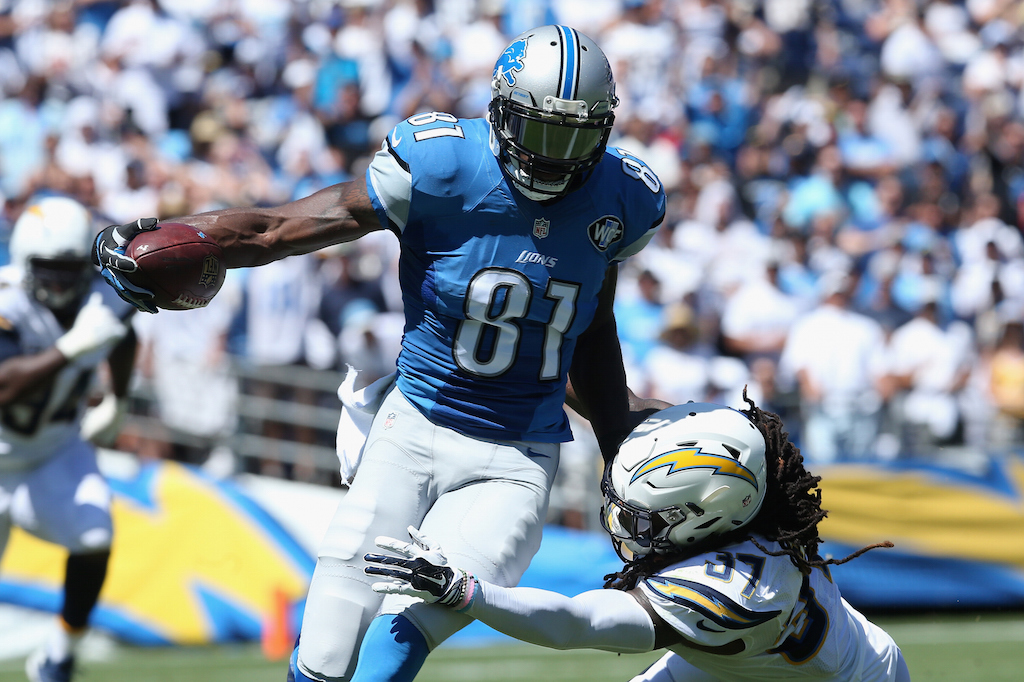 The way Swann sees it, Megatron's inability to help the Detroit Lions — yes, the Detroit Lions — find success in the postseason will ultimately hurt his chances of getting into the Hall of Fame. That's his reasoning. Nothing more, nothing less. "Hard to say he's going to be in the Hall of Fame when his team hasn't gotten to a Super Bowl, and they don't get a chance to get into the playoffs," continued Swann. "And that's for a lot of guys across the board. If he had broken every passing record, like Danny Fouts, who didn't win the Super Bowl, then yeah, I think there's going to be consideration."
We can understand where Swann is coming from. We, too, agree that playoff success if important. However, we think it should matter more when determining a player's legacy, not their overall greatness. Unlike Swann, Johnson wasn't fortunate enough to play on a team that featured the Steel Curtain; he wasn't lucky enough to catch touchdown passes thrown by Terry Bradshaw; he didn't have the benefit of learning the X's and O's from legendary coach Chuck Noll. What he had was nine seasons with the lowly Detroit Lions; an organization that didn't do him any favors.
Yet, while his team continuously underperformed (and that's putting it kindly), Johnson, as an individual, did the opposite. And he did it often. At 6-foot-5, 239 pounds, Johnson was blessed with great hands, impeccable route-running skills, and the kind of explosion and control that most wideouts could only dream of. In nine seasons, he had 731 receptions, 11,619 career receiving yards, and 83 touchdown catches. He made six Pro Bowls, was a First-Team All-Pro three times, and led the league in receiving on two separate occasions.
But after almost a decade of playing for one of the sorriest franchises in the NFL, the injuries and overwhelming physical punishment Johnson endured finally caught up to him. And should this have played a major role in his decision to hang up his cleats, we shouldn't fault him for that. Playing for the Lions and not achieving Super Bowl glory may not make Johnson a first-ballot Hall of Famer, but we can't see it keeping him out of Canton. Not when you turn on the tape and see what Megatron did to the opposition.
Statistics courtesy of Pro-Football-Reference.com and NFL.com.