NFL: Why Charles Woodson Is a Sure-Fire Hall of Famer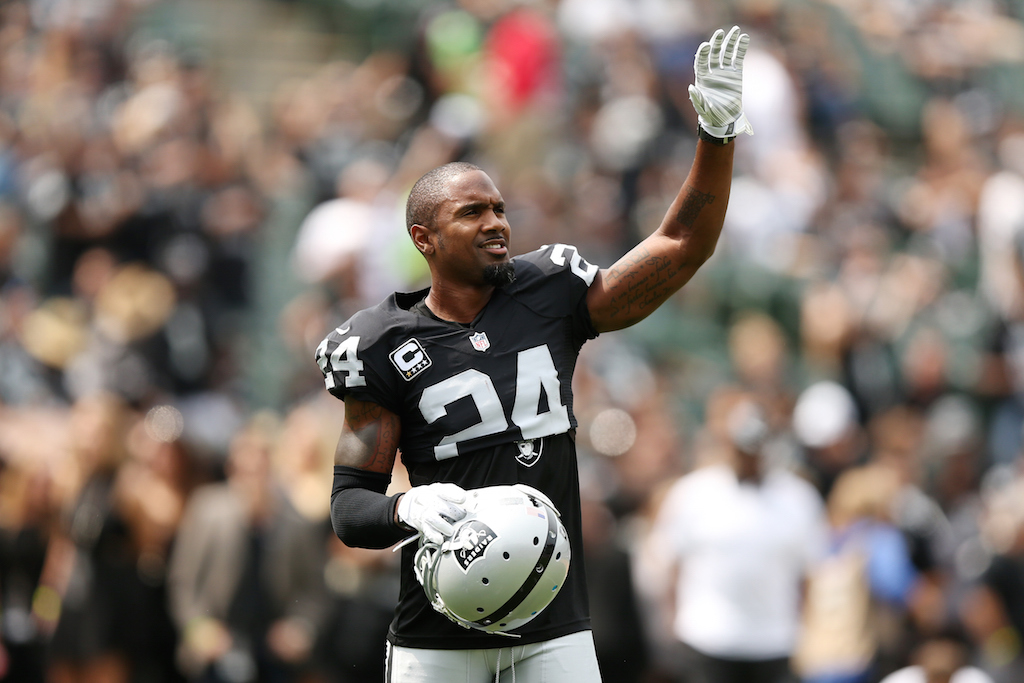 After 18 years in the league, the 2015 regular season marked the end of one of the greatest NFL players' careers in the Oakland Raiders defensive back Charles Woodson. Following a stellar collegiate career at Michigan, which included becoming the first and only primarily defensive player to earn the Heisman trophy, Woodson had an illustrious NFL career with the Raiders and Green Bay Packers. He amassed nine Pro-Bowl selections, four First-Team All-Pro nominations, four Second-Team All-Pro selections, an AP NFL Defensive Player of the Year award (2009), an AP NFL Defensive Rookie of the Year award (1998), and a Super Bowl championship (XLV).
Woodson led the NFL twice in interceptions (2009, 2011) and is the only player in league history to have at least 50 interceptions and 20 sacks. He is sixth all-time with 65 interceptions and is tied for the most career defensive touchdowns with 13. He's also tied for second all-time with 11 career pick-sixes (interceptions taken back for touchdowns). He is one of only two players in league history — the other is Hall of Fame running back Marcus Allen — to win the Heisman Trophy, AP Rookie of the Year, AP Player of the Year, and a Super Bowl championship.
Woodson's Defensive Player of the Year award in the 2009 season made him the oldest defensive back to ever win the award and the first cornerback to do so since 1994. Woodson is one of three players in NFL history to record an interception at age 39 or older, joining two Hall of Famers in Darrell Green and Clay Matthews Jr. His two interceptions against Peyton Manning in October 2015 makes him the oldest player to accomplish that feat in a single game.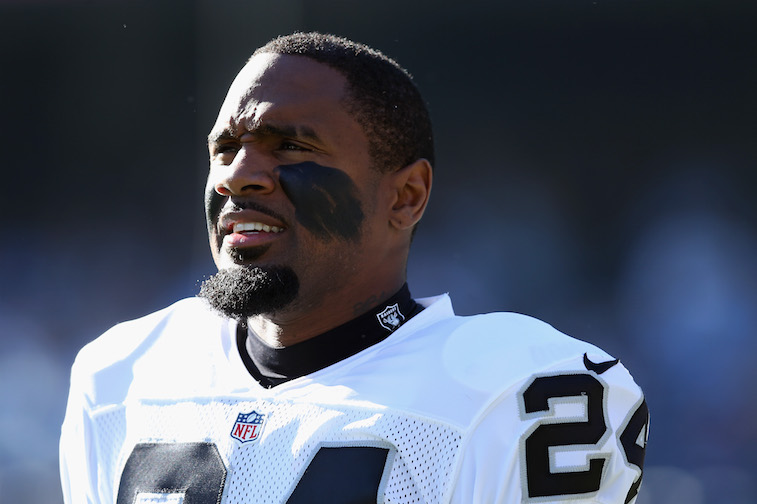 What also made Woodson unique was his ability to transition smoothly from cornerback to safety near the end of his career with the Packers. This played a huge part in extending his playing days further than most players, especially those in their mid-to-late 30s. Even in his final three years with the Raiders, Woodson was playing at an extremely high level, notching at least 74 tackles in each campaign, including a career-high 112 tackles at 38 years old in the 2014 season. This came just a year after posting a then-career-best 97 tackles in his first year back with Oakland. At 39 years old, he also became the oldest player in NFL history to win a Player of the Month award (October 2015).
It seemed that Woodson was only getting better with age, and it could be argued that if he had continued his career he could have played another couple of seasons due to his skill set, high football IQ, and great physical conditioning. He was a one-of-a-kind player who could seemingly play in all facets as a defensive back even at the end of his career. Woodson was one of the most dominant players of his era. He was, in many ways, an ideal defensive back who was highly respected across the league. Chiefs safety, Eric Berry, recently explained his respect for Woodson:
One of the greatest players of all time who was artistic in the secondary. He changed the game. He is one of those rare players who could do it all back there. He could cover at corner and roam at safety. He could shut down a great receiver and he could tackle a great running back. He could play the nickel back. He could blitz and bring down your quarterback. He made coaches a lot more open to using defensive backs in a variety of roles. He changed the way defensive coaches think nowadays. He opened the door for all of us in that way.
Woodson was a tantalizing talent who was a rare commodity in the NFL. As he progressed through the later portion of his career, he became an ageless wonder who continued to produce like a player in the prime of his career. In all, Woodson put forth an illustrious career that cemented his status of being a first-ballot Hall of Famer.
Statistics courtesy of Pro-Football-Reference.com, ESPN.com, and NFL.com.