NFL: Why Is Everyone Fighting in Preseason?
You know the expression "let cooler heads prevail?" While it's figurative in nature: the idea of emotions running "hot" and overwhelming our better judgment, there's actually a scientific basis to the notion that when we're physically overheated, we're more likely to have outbursts of anger and a general erosion of self-control.
Life is challenging enough without having to try to go through it a sweaty mess. The heat is an oppressive nuisance that draws out the worst in us. At the very least, though, we can usually find a respite. Most of us aren't required to work all day in the heat and humidity to earn our paycheck and more often than not, we can track down a working A/C.
For football players in training camp, however, that isn't the case. They're out there running, jumping, tackling, and working well past their limits in the most soupy, sweltering of conditions. So when they have occasional skirmishes, even with their own teammates, it's easier to excuse. It is notable, though, that in the past week, we've seen three such intra and inter-squad scuffles.
[update: And no sooner is this story published than news gets out that Geno Smith is out for a minimum of six weeks after being sucker punched by his teammate. Madness.]
1. Houston Has a Problem (with Washington)
You're out there in the summer heat, having a joint practice where hundreds of grown men from opposing teams are literally sweating and puking their guts out. What could go wrong? Well, the Redskins and Texans organizations found out last week.
According to reporter John McClain of The Houston Chronicle, multiple fights broke out between the two teams and the joint practice had to be split across two separate fields as a result. It's anyone's guess as to what caused all the acrimony in the first place – probably a crack about somebody's mom – but this is a typical terrible NFL idea.
The league that has, in recent years, paid lip service to the serious questions that have been raised about player health and safety, sends hundreds of guys – many of whom are fighting just to make a roster — out in the scalding heat of summer to practice with each other. What did they think was going to happen? 
2. Grumpy in Green Bay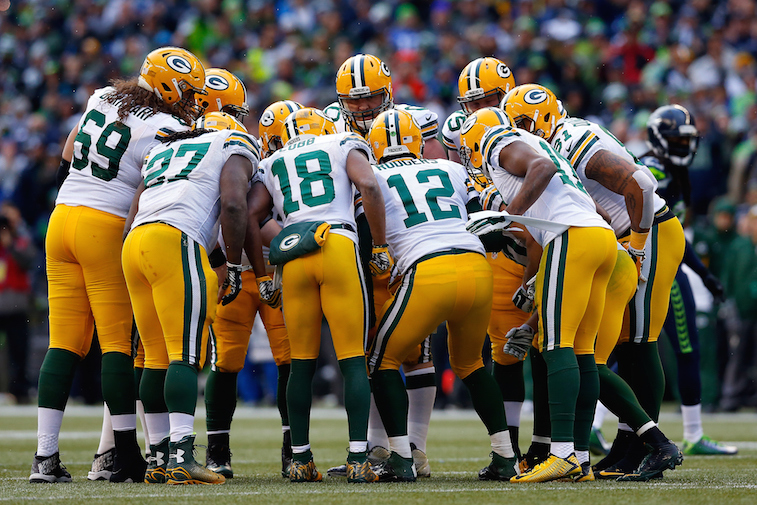 This one was described by NFL Network reporter Randy Moss (no, not the Randy Moss) as "chippy," and it is Wisconsin so how hot could it be, but nonetheless, Packers camp saw three different episodes breakout in short succession. One involved G T.J. Lang and LB Sam Barrington, then LB Robert Francois and G Greg Van Roten, and then TE Jermichael Finley against unspecified, but helmeted players.
QB Aaron Rodgers says the guys are becoming "fatigued and grumpy," but it was defensive lineman Mike Daniels who may have had the most prescient quote: "with the monotony of training camp, you see the same people everyday, you eat the same grilled chicken everyday, you should lose your mind." Well said, Mike.  
3.Panthers Camp Stiff Armed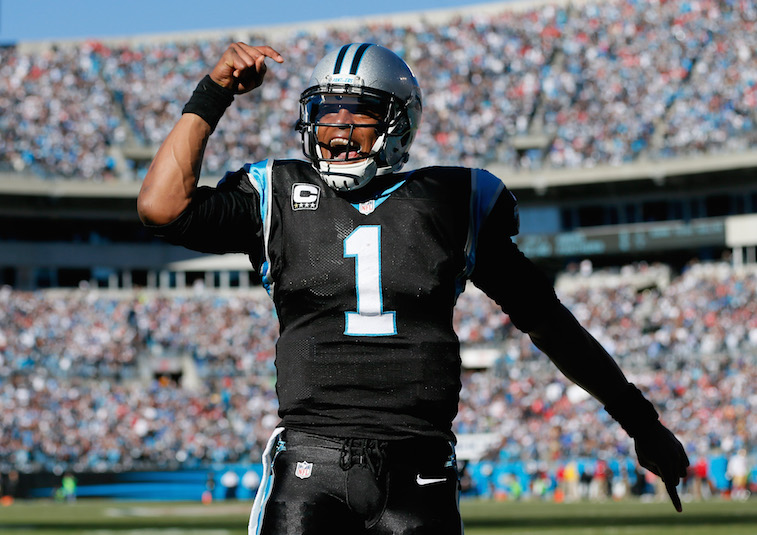 This one broke out most recently, but it was also the saltiest and most specific. Cam Newton tossed a pick six to CB Josh Norman then, as he tried to chase down the defensive back, he was unable to come within reach until it was nearly too late, at which point Norman threw out a stiff arm that Newton took exception to. After that, all Hell broke loose.
Apparently, according to Panthers Head Coach Ron Rivera, Newton took a stiff arm to the helmet that he didn't appreciate, but if the quarterback's words in the aftermath carry any weight, we haven't seen the last dustup between these two this summer: "Hit me like that again and you'll know something," Newton said.
Here's hoping temperatures stay in the high 90s throughout the preseason!
Connect with Tamer on Twitter @iamtamerabouras