NFL: Why It's Too Early to Jump on the Marcus Mariota Bandwagon
It's official, the Tennessee Titans are going to the Super Bowl in 2015.
Following the team's 42-14 trouncing of the Tampa Bay Buccaneers over the weekend, we're marking it down: Super Bowl 50 will not happen without the Tennessee Titans. It's time for the oddsmakers in Las Vegas to make the necessary adjustments. This is the Titans' year. Who's with us? Show of hands.
No one? Exactly.
When you're talking about a team that finished 2-14 the year before, it's important not to get too overly excited. There's still a lot of football left to be played. It's one thing to be pumped up, but it's a completely different thing to jump the gun. And in our opinion, this holds especially true when talking about Tennessee's new franchise quarterback, Marcus Mariota.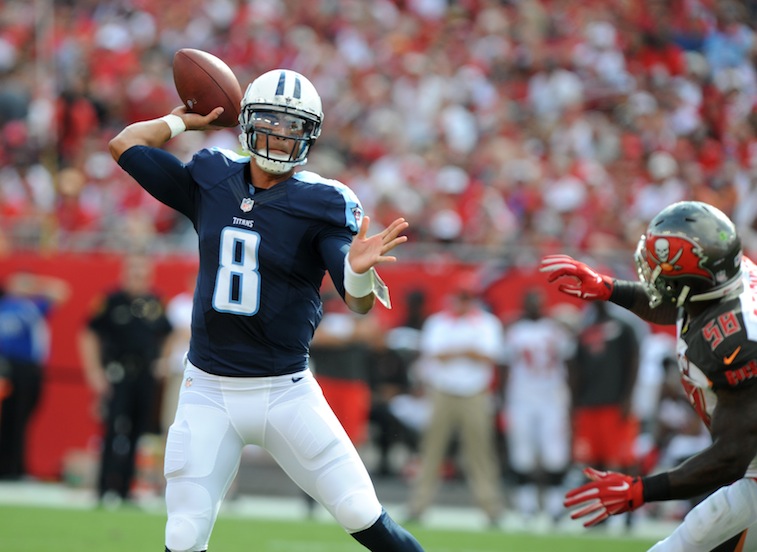 As far as NFL debuts go, the Titans couldn't have asked for a better performance from the player they selected with the No. 2 overall in this year's draft. He wasn't perfect, but he was damn close.
Mariota was 13 for 16 for 209 passing yards and four touchdowns (all coming in the first half). He posted a perfect 158.3 quarterback rating and completed 81.3% of his passes. He was in total control the entire day, proving he has all the makings to be a star at the next level. But let's not put the cart before the horse. This was an impressive start to what could be a long and fruitful career, but it was still just one game. And if you ask us, what may be even more impressive than his first game in the NFL, is that Mariota, himself, recognizes this.
"It means we're 1-0. For me, it's taking it one day at a time and just executing to the best of my abilities," the 2014 Heisman Trophy winner said. "It's a good start for us, but it's just the first game. We've got to continue to get better and not focus on stats."
This is how everyone should approach Mariota's performance — one day at a time.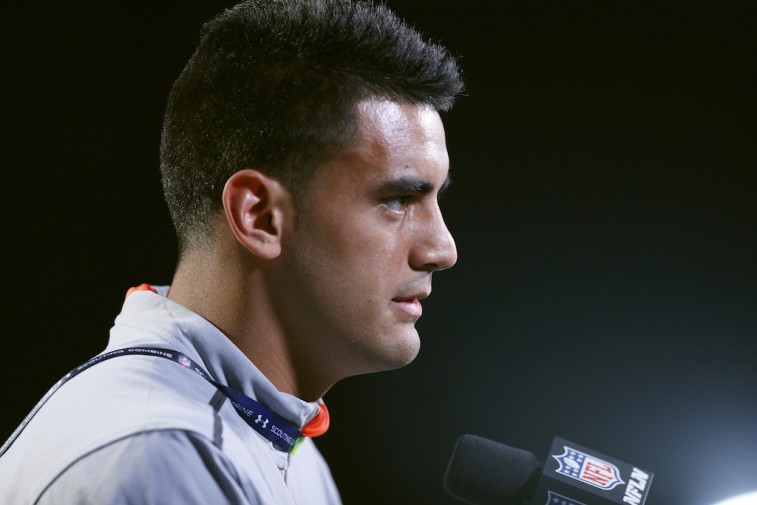 Plenty of people questioned whether or not Marcus Mariota would be able to successfully make the transition from the spread offense at Oregon to the more pro-style demands of the NFL. They thought, perhaps, he was too relaxed to cut it as a quarterback in the National Football League, or that his lack of flaws was too disconcerting.
Based on his near-perfect performance against the Buccaneers, we wouldn't be surprised if these same individuals were starting to sing a different tune. Of course, that could all change in an instant.
The season is long, and the Titans quarterback is bound to make mistakes. How he responds to those situations will tell you more about him as a player than this first outing ever will. We can't wait until those moments arise. There's nothing like witnessing a person overcome adversity. However, until then, we will continue to tailor our expectations. There's still time to jump aboard the Marcus Mariota bandwagon — no need to rush it.
All statistics are courtesy of Pro-Football-Reference.com and ESPN.go.com.