NFL: Why Johnny Manziel Won't Be Playing For the Broncos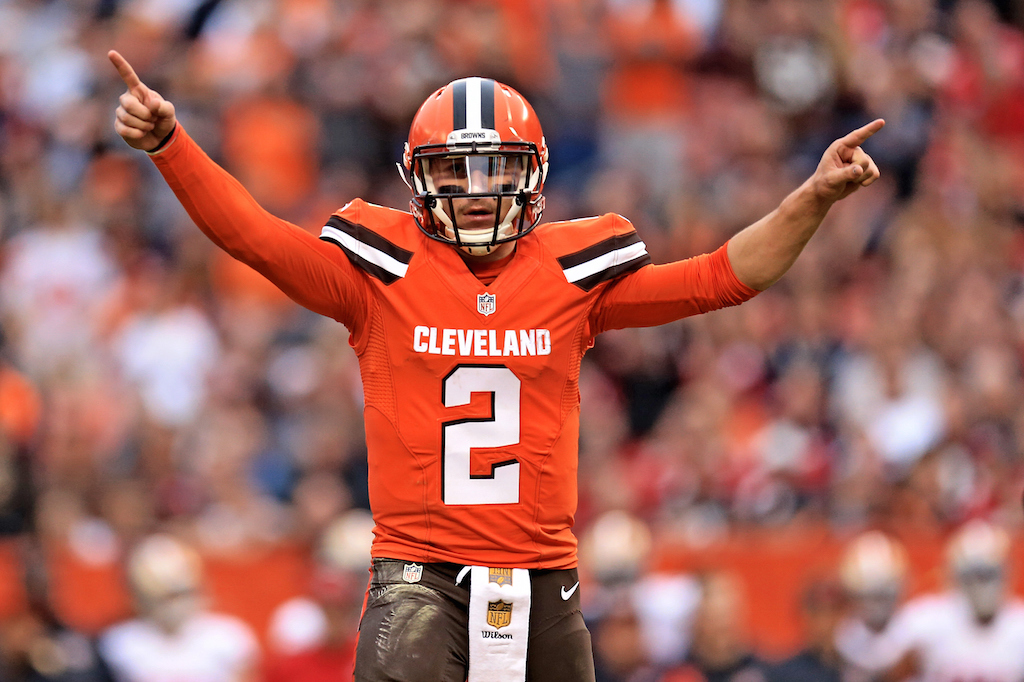 Johnny Manziel has officially partied his way out of an opportunity that most people can only dream of. The Cleveland Browns released the 23-year-old quarterback shortly after the new league year began, and he quietly cleared waivers over the following weekend.
While his time in Cleveland has swiftly and officially come to an end, we have likely not seen the last of Manziel in a NFL uniform. There is no doubting that he possesses a highly unique skillset, and is an extremely talented and explosive playmaker with when his focus is on football and he is in a good place mentally. After all, there is a reason he was a first round pick in the 2014 NFL Draft and the winner of the 2012 Heisman Trophy. With that being said, the former Texas A&M Aggie likely will remain unemployed – at least in terms of being on a NFL roster – until he is able to convince another franchise that he has matured, got his substance abuse issues in check, and moved on from a lifestyle more suited to reality TV than gainful NFL employment.
One notable player who has publically supported Manziel over the past few months is Denver Broncos outside linebacker Von Miller. Like Manziel, the Most Valuable Player from Super Bowl 50 played his college football in College Station, Texas, and also encountered more than one rough patch over the course of his professional career. The two have been close personal friends for several years, but at this point, their NFL careers are trending in polar opposite directions. Miller is like going to land a contract that will make him the highest-paid defensive player in league history, while Manziel is headed for the professional oblivion of the free agent scrapheap.
In an interview with the Sporting News, Miller took his support of Manziel to a new level. Here's a snippet of what he had to say:
"Not only will he be back in the league — of course I'm biased — I still feel like he has a lot of game left in him. I feel like the world hasn't even seen him get down yet. Some of the stuff he was doing in college, he going to do the exact same thing in the National Football League. I feel like — you know you never want to blame a team — I don't think he had enough support around him. Who knows? You might see Johnny Manziel in Denver."
Miller has since taken his feelings to the next level saying that if he were running the team, Manziel "would already be with the Broncos." And reports have even surfaced (that have since been refuted) that Manziel is now living with Miller in Los Angeles, California.
The idea of Manziel leading the defending Super Bowl champion Broncos is tantalizing to think about, but there is an extremely slim chance that it would ever happen. Here's why.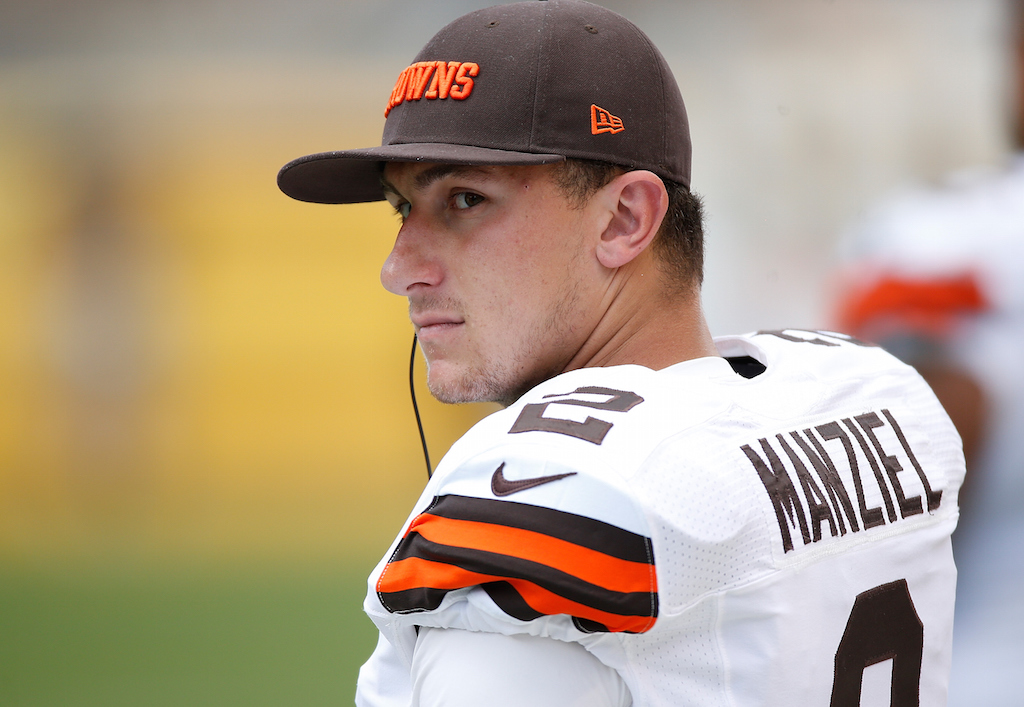 First things first, there's only one thing Manziel really brings to the table: baggage. As we previously mentioned, the Tyler, Texas native is fighting an ongoing battle with alcohol abuse, and unfortunately, he can't seem to keep himself out of the tabloids. What further complicates the situation is that Manziel is also facing potential domestic abuse charges.  Even if Manziel doesn't get charged for the incident, his behavior over the last year will likely result in him facing some sort of discipline from NFL Commissioner Roger Goodell. Adding these factors together, it quickly becomes clear that a player like Manziel just isn't a good fit for a team that has their sights set on repeating as Super Bowl champions in 2016.
While the issues we presented above are likely enough to convince most people that Manziel won't be joining the Broncos anytime soon, the No. 1 reason why we believe the polarizing quarterback has no future in Denver is the presence of John Elway. Let's not forget that it wasn't all that long ago that Elway cast aside another popular dual-threat quarterback named Tim Tebow because he wasn't confident in Tebow's ability to be a starting quarterback in the National Football League. And for as different as Manziel and Tebow are off the field, they are actually quite similar as football players. Both are excellent improvisers and dynamic outside of the pocket, but neither player has proven that they can sit in the pocket and pick opposing defenses apart with their arm – something that is a necessity for quarterbacks in the NFL. Knowing this, we would find it hard to believe that Elway, who happens to be one of the greatest quarterbacks in league history, would have any real interest in adding an unconventional quarterback who would be a major distraction to the Broncos' roster – even if he attended head coach Gary Kubiak's alma mater (Texas A&M) and has the backing of Miller.
As entertaining as it is to think about Manziel joining a Super Bowl contender, it just isn't a realistic possibility. Sorry, Von.