NFL: Why Now Is a Do or Die Moment for Johnny Manziel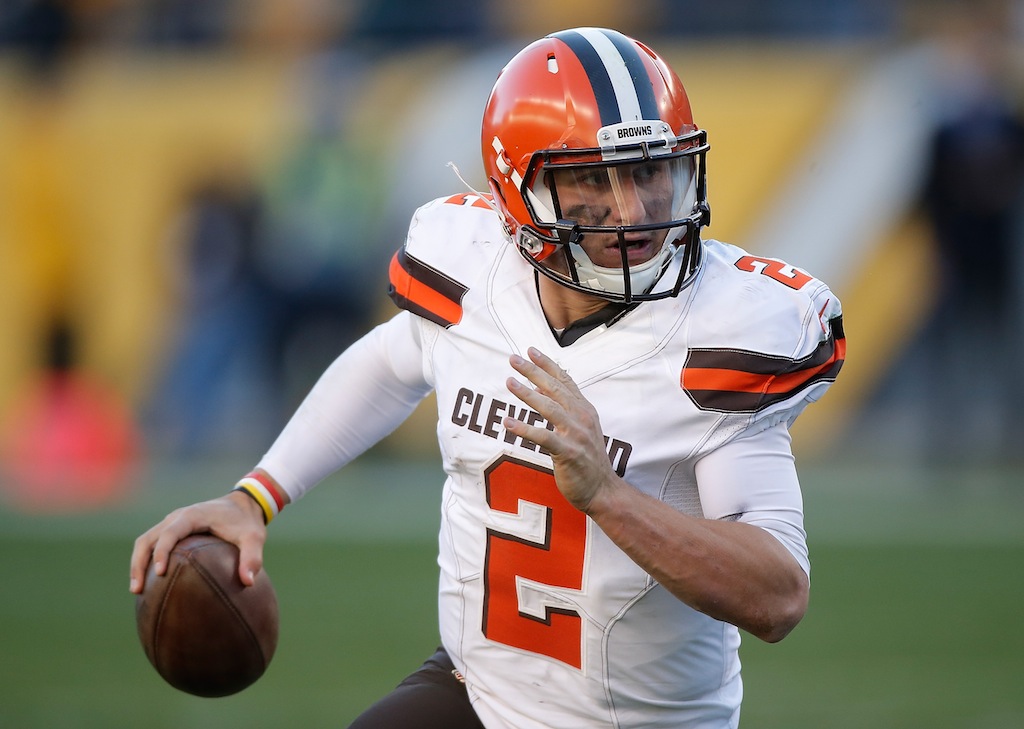 For a while now we've been making the case that Johnny Manziel should be the starting quarterback in Cleveland. Unfortunately, even with his team's season essentially over, Browns head coach Mike Pettine had firmly resisted handing over the reins to the 2012 Heisman Trophy winner out of Texas A&M. That is, until now.
On Tuesday, Pettine announced that Johnny Football (can we still call him that?) would be the team's starting quarterback for the remainder of the season. In discussing his decision, the Browns coach touched upon the improvements shown by Manziel during the team's most recent game against the Pittsburgh Steelers. Even in defeat — the Browns fell to the Steelers 30-9 — No. 2 showed he was ready to assume the mantle of QB1.
"He took a big step forward in a lot of the small details of quarterback play," Pettine said to ESPN on Tuesday. "It's as simple as that for us, just to continue to get better. He did some good things but there's some things that can be improved upon… Each week presents a new challenge, and he has to be able to react to how a defense is playing him and be able to play within a game plan, the structure of it and stay tight to that."
As much as we'd love to play down Manziel's ascension to the role of starting quarterback, given his history and the fact that he is one of the most polarizing figures in professional sports, it'd be foolish of us not to look at this recent development for what it truly is: Johnny Manziel's audition for his NFL future.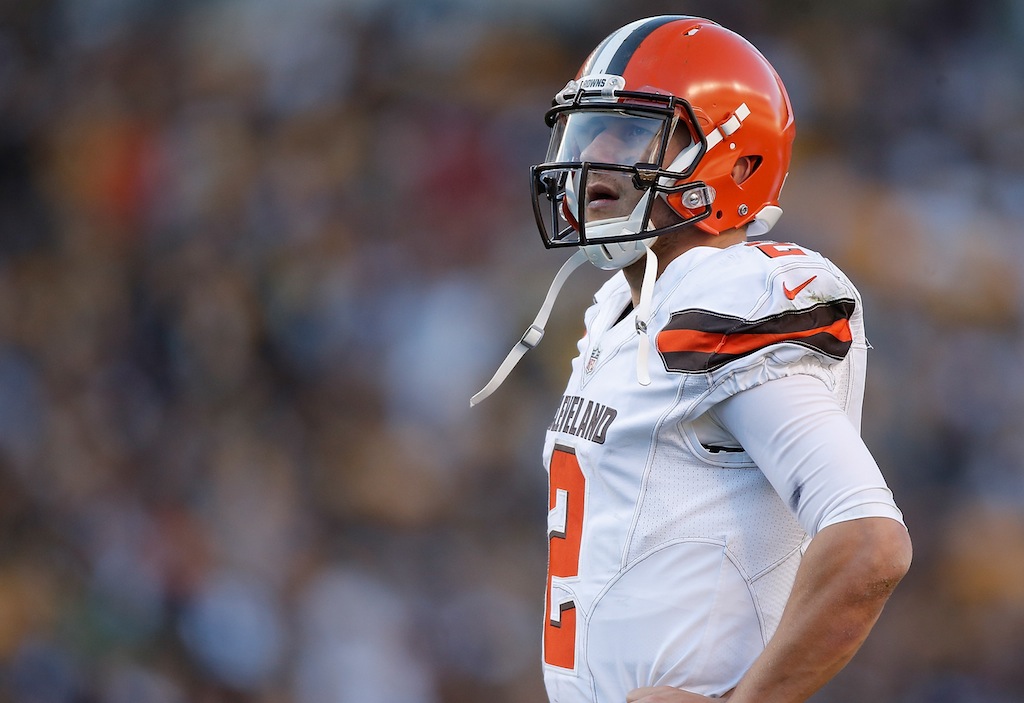 After being informed of the coach's decision, the second-year pro had every right to be elated. Following what many consider to be the best game of his NFL career — completing 33 of 45 passes for 370 yards, one touchdown, and one interception — Manziel earned the right to be named the starter. "It's a great opportunity for me," said Manziel to ESPN. "I was a little caught off-guard, just watching film this morning and Coach Pettine kind of came in and grabbed me. I was very excited."
Of course, now that he's no longer a backup to Josh McCown, the real work begins. Manziel must prove to the coaching staff, as well as the rest of the Cleveland organization, that he deserves to be more than just the man under center for the rest of the 2015 season. This is his golden chance to show that he has what it takes to be the team's starting quarterback of the future.
Coach Pettine is well aware of how important this moment is for the franchise. If there was ever a time to truly access what kind of player they had in Manziel, this would be it. Finally he's ready to give the kid a shot.
"I think the performance against Pittsburgh validated for us the progress that he's made, the improvement that he's shown and that he deserves this opportunity," Pettine said Tuesday. "Also, just Josh's circumstances being what they are, not being entirely healthy at least in the short term… It's something that we understand where our season is at this point and this is a kid we invested a lot in. This will give us an opportunity to see how far he's come and what he's capable of."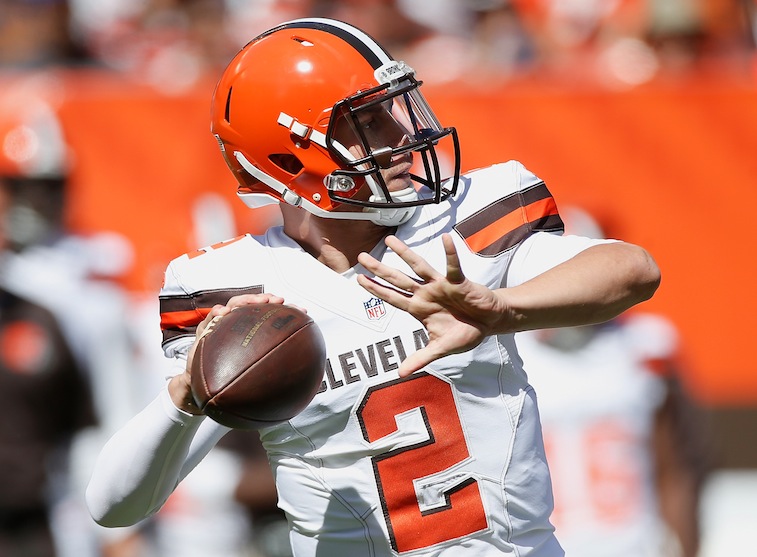 Johnny Manziel has played in six games this season, starting in three of them. Despite a limited sample size, the young quarterback shows glimpses of what made him such a special player during his time with the Aggies. And while the overall numbers this season — 933 passing yards, five touchdowns, and two interceptions — are far from eye-popping, Manziel will have the rest of the 2015 season to build upon his statistical resume. So long as he is able to keep his priorities in check.
"I let him know that I'm not going to do anything that's going to be a distraction to this team or be an embarrassment to the organization," Manziel said. "I'm going to come back and gear up for these last set of games that we have and come in fresh-minded, ready to go and excited to be back on the football field. So I don't think they're going to have to worry about me this week."
With the NFL deciding it would not be disciplining Manziel for an October incident involving him and his girlfriend, the young quarterback should have nothing to prevent him from focusing all his energy on the task at hand. Given the high stakes of the situation, we'd say that's a good thing. After all, Manziel finally has the chance to silence the critics once and for all — to prove he's good enough to have a career as a starting quarterback in the NFL. Hopefully, he takes full advantage of the opportunity. He may never get another one.
All statistics courtesy of Pro-Football-Reference.com and ESPN.go.com.