NFL: Why Peyton Manning Should Quit While He's Ahead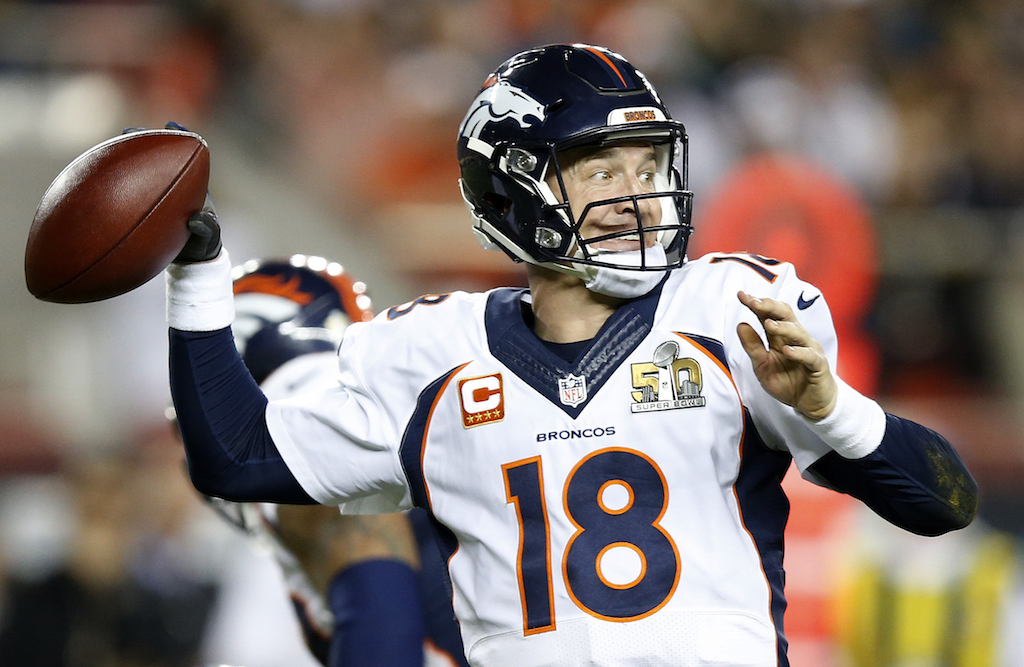 Very few professional athletes are fortunate enough to finish their careers, retire, and ride off into the sunset on their own terms. Even fewer athletes are afforded the luxury of going out as a world champion. For most, the end of the line comes as the result of a debilitating injury, an inflated salary, or just a flat-out lack of interest from potential employers (teams). And there may not be a professional sports league that better exemplifies this than the National Football League.
Every year, we witness multiple players — once among the best in the business at their respective positions — fail to play at the level we had grown accustomed to. For the last 18 months, Denver Broncos quarterback Peyton Manning was one of those players. It all started less than a year after Manning had turned in the greatest single season by a quarterback in NFL history en route to leading the 2013 Broncos to an appearance in Super Bowl XLVIII. During Week 11 of the 2014 season, though, Manning and his Denver teammates got thoroughly pounded by an inferior St. Louis Rams team, and ever since that day, the five-time league MVP has never been the same. He has gone on to suffer through multiple nagging injuries, with the latest being a torn plantar fascia in his left foot that led to him being replaced as the Broncos' starter by Brock Osweiler for seven games during the 2015 season.
In fact, had the Broncos' offense not struggled mightily during the tail end of Osweiler's run as the team's starting quarterback, Manning's final game with the Broncos likely would have been his disastrous four interception performance against the Kansas City Chiefs back in Week 10 of the 2015 season. As it turned out, Manning won his job back after replacing an ineffective Osweiler shortly after halftime and leading the Broncos to a win over the San Diego Chargers in Week 17 to clinch their fifth-straight AFC West title and home-field advantage throughout the AFC Playoffs.
The rest, as they say, is history. Manning may have performed more like a game-manager than a game-changer, but the fact of the matter is he quarterbacked the Broncos to a 23-16 win over the Pittsburgh Steelers in the Divisional Round of the AFC Playoffs, a 20-18 win over the New England Patriots in the AFC Championship Game, and a 24-10 win over the Carolina Panthers in Super Bowl 50.
Following the team's victory over the Patriots in the AFC Championship Game, Manning hinted that the 2015 season may be his 'last rodeo.' As a result, most people expected the 10-time All-Pro to announce his retirement at the conclusion of Super Bowl 50. Instead, Manning deflected any questions regarding his playing future, saying that he needs more time to reflect before making any decisions. In our humble opinion — which also happens to be the same as that of Manning's mother, Olivia — the right decision is for Manning to hang up his cleats and retire as a Super Bowl champion.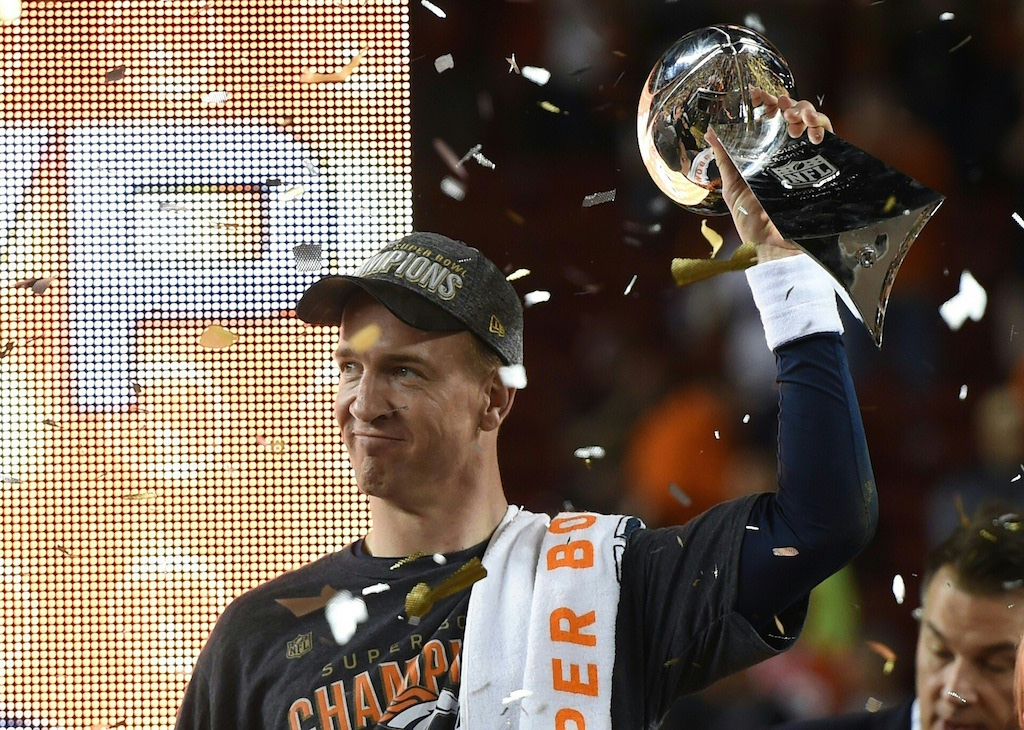 First and foremost, Manning has to listen to his body. Aside from dealing with the multitude of injuries that he has suffered since his final seasons with the Indianapolis Colts, Manning also admitted during the week leading up to Super Bowl 50 that he is going to need hip replacement surgery in the very near future. If it were up to us, we would be asking ourselves, "at what point is enough, enough?" Manning has made close to $250 million in cash (excluding endorsements) during his 18 NFL seasons, now it's time for him to enjoy the fruits of his labors.
Secondly, in addition to being the only quarterback in NFL history to lead two different franchises to Super Bowl titles, Manning now also owns nearly every major passing record in league history. With that being said, one thing we know about Manning is that his legacy and place in NFL history is something that he values very much. If he does indeed retire this offseason, Manning will finish his career tied with Brett Favre for the most regular season wins by a quarterback in NFL history with 186, and our guess is that 'The Sherriff' will factor this into his upcoming retirement decision. Had he gotten the one win he needed to stand alone with this record, we believe Manning would be more inclined to step away from the game he undoubtedly helped to reshape. Be that as it may, he is the first quarterback in league history to win 200 combined regular season and postseason games, which combined with the countless other records he already holds, only strengthens his argument for being the greatest quarterback to ever play the game.
The only other factor in our eyes that could be enticing Manning to return is the thought of getting to play with the Broncos historically great defense for another season. However, that doesn't change the fact that he will be 40-years-old when the 2016 season kicks off, and his body simply isn't capable of doing the things and moving the way that it used to. He has been presented with an opportunity other elite professional athletes can only dream of: Walking away from the game as a world champion. And if he doesn't believe us, Manning can always call Los Angeles Lakers' star Kobe Bryant and ask him about the alternative.
All statistics courtesy of Pro-Football-Reference.