NFL: Why Russell Wilson Could Be the Seahawks' Downfall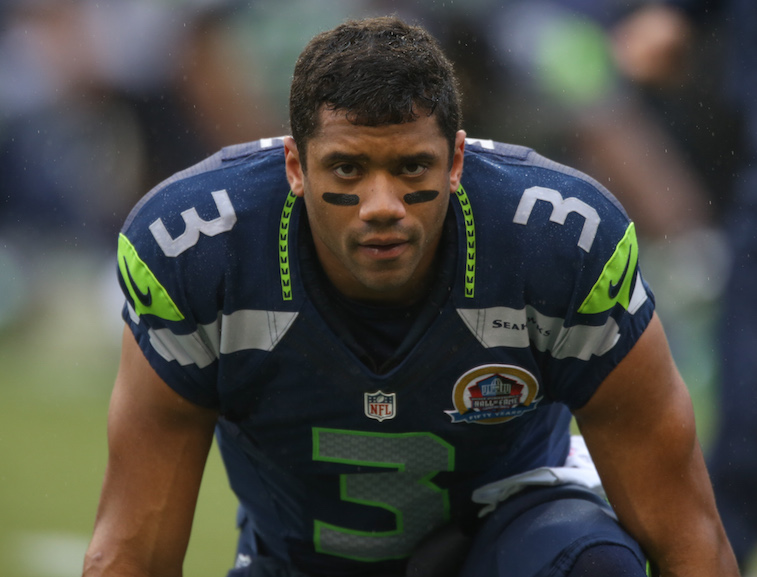 The Seattle Seahawks' reign over the NFC could be coming to an end. After winning back-to-back NFC championships in 2013 and 2014, Pete Carroll's team is currently on pace to miss the postseason altogether in 2015. Not a whole lot has changed in Seattle from a personnel perspective since the 2014 season – the only significant change came when they traded All-Pro center Max Unger to the New Orleans Saints in exchange for All-Pro tight end Jimmy Graham — yet this year's version of the Seahawks hardly resembles their previous teams, noticeably lacking that unshakeable swagger that led them on one of the most dominant runs in recent NFL history.
To be fair, the Seahawks still have one of the league's best defenses and a premier special teams unit. Their defense is a close second to the Denver Broncos in total yards and total points allowed per game and have been especially tough since the return of safety Kam Chancellor to their lineup after his two game holdout to start the season. Their special teams are arguably the league's best unit with kicker Steven Haushcka and punter Jon Ryan being among the best players in the NFL at their respective positions, and dynamic kick and punt returner Tyler Lockett, who may be the most dangerous return specialist in the game. So what has really been the culprit behind the Seahawks' sudden slide into NFL mediocrity?
The simple answer to the previous question is that they have received a wildly inconsistent performance out of their offense for the vast majority of the 2015 season. The more specific answer is that the Seahawks' biggest issue has been the team's highest-paid player, quarterback Russell Wilson.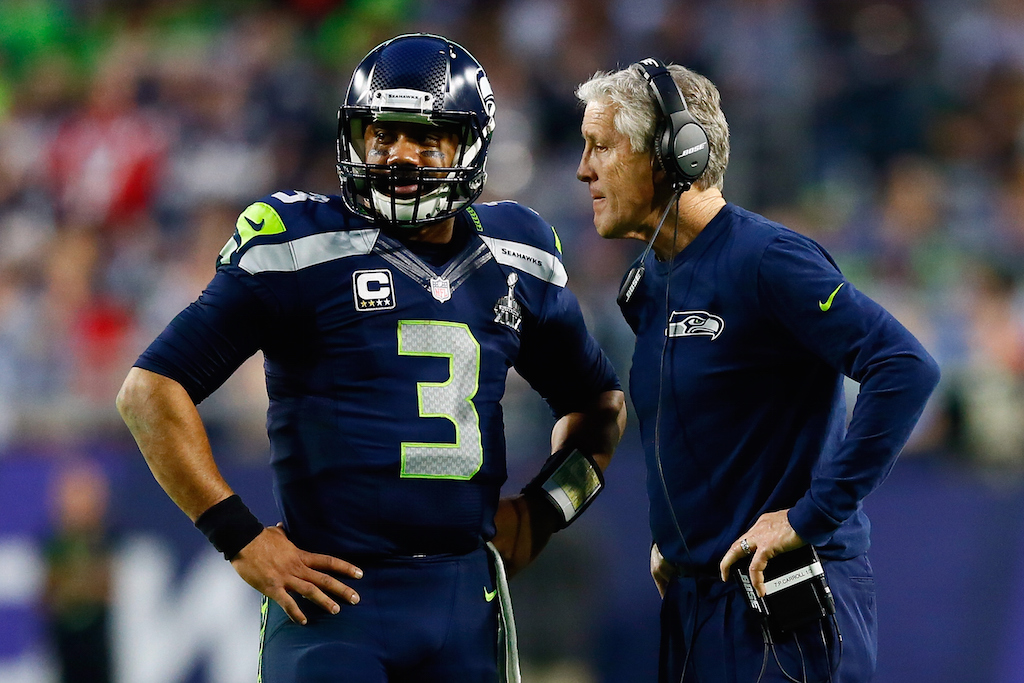 On the eve of the opening of Seahawks training camp this past August, General Manager John Schneider made Wilson the second-highest paid player in the league in terms of average annual salary. Wilson's $21.9 million per year average trails only that of Green Bay Packers quarterback Aaron Rodgers, who is currently earning an average of $22 million per season.
Very few people will argue that Wilson is the same caliber of quarterback as Rodgers. However, when you factor in his regular season win/loss record (36-12), his postseason record (6-2), and the fact that he has led the Seahawks to two NFC titles and one Super Bowl title in his first three seasons as the team's starter, it is easy to see why Schneider made such an astronomical financial investment into Wilson.
Before we go much further, we want to be clear about one thing. The point of this article is not to argue that Wilson is a bad quarterback. While we are among those who do not believe that he is elite, we do feel that he is a top-10 NFL quarterback. Where the Seahawks are going to run into problems is committing too much money and building their team around a quarterback who needs everything around him to be clicking to be successful.
We are willing to ignore the lack of commitment to football that Wilson showed by throwing his girlfriend, R&B singer Ciara, a lavish birthday party during the middle of the season. It could be unrelated, but he just so happened to play his worst game of the season – statistically speaking – against the Dallas Cowboys just a few days after the party. What we cannot ignore is the fact that, in an effort to build around Wilson, the Seahawks chose to completely disregard their running game, which had been the bread and butter of their offensive attack during their two NFC championship runs, by trading Unger for Graham. As a result, Seattle has gone from averaging 172.6 rushing yards per game in 2014, to averaging 139.5 rushing yards per game in 2015. Part of that can be attributed to Marshawn Lynch battling a couple of nagging injuries, but the reality of the situation is that Graham simply is not a great fit in the Seahawks' offense. Moreover, without Unger anchoring the Seattle offensive line, Wilson is on pace to be sacked 62 times in 2015.
All said, is Wilson one of the more overpaid players in the league? Probably. And when push comes to shove, is Wilson the type of quarterback who can put an entire offense on his back and single-handedly carry them on a deep playoff run the way Rodgers, Peyton Manning, and Tom Brady have all done throughout their Hall of Fame careers? No he is not. With that being the case, we firmly believe that the Seahawks' mini-dynasty is going to quickly come to an end if they continue to try and build their team around Wilson.
All statistics courtesy of Pro-Football-Reference.