NFL
NFL: Why Teams Like the Detroit Lions Keep Losing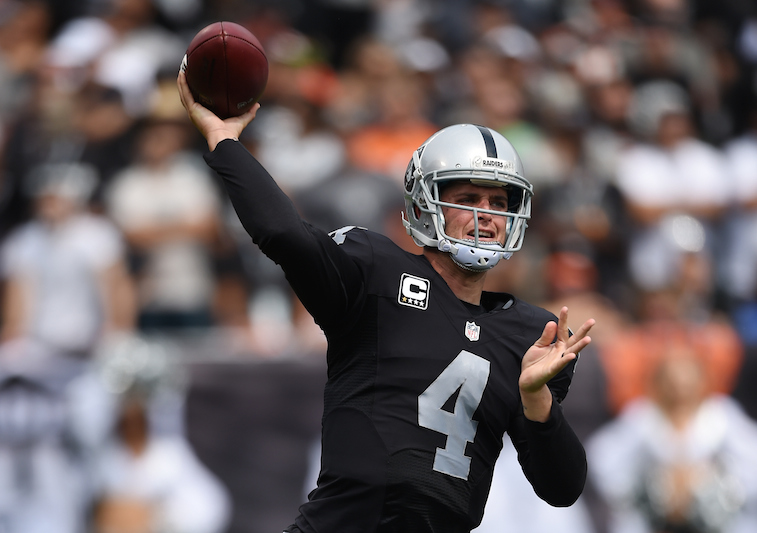 A week ago, Detroit Lions owner Martha Ford decided to clean house. She fired president Tom Lewand and general manager Martin Mayhew, but surprisingly did not let go of head coach Jim Caldwell. After Detroit's abysmal start, something clearly needed to change, and while the announcement was seen as abrupt, it's worth remembering that the Lions haven't won a playoff game since 1991. This problem — what seems like a permanent residence on the wide road of mediocrity — is, of course, not just a problem for Detroit. Indeed, it seems like the same teams always wind up in the cellar at the end of each season.
While the Lions have made two playoff appearances in the last decade and a half, there are other teams who are worse off. Take for example the Cleveland Browns, with just two playoff appearances going back to 1990. Then there are the likes of the Oakland Raiders, who despite a modicum of success (the devastating loss to the New England Patriots in the 2001 AFC Divisional Championship 2002, where the infamous "tuck rule" came to be) haven't been to the playoffs since. [Editor's note: Knock on wood, Raiders fans, since your team is currently at .500]
None of these teams have gone from first to worst overnight. And while no single person's to blame, many of these struggles have a common denominator. To start, you have the front office. Whether it's the ownership, a general manager, or even a team president, somebody, ultimately, is in charge. Usually the owner passes the day-to-day duties to someone else and sits back — insert Jerry Jones joke here — and that executive coordinates personnel and coaches.
Then you have the New England Patriots, who cut out the middleman. Bill Belichick took over as head coach in 2000, and by 2008 he was given the full reins, making him one of the only coach-general managers in the league. It's worth pointing out here that New England has had almost zero turnover in the last 15 years (save assistant coaches moving on to bigger and better things); the Lions and Browns combined have had seven different general managers and more than a few team presidents. One might argue that a team's culture — a winning or losing mentality — starts from the top. But that turnover at the top trickles down and affects everybody down the line, all the way to the product on the field.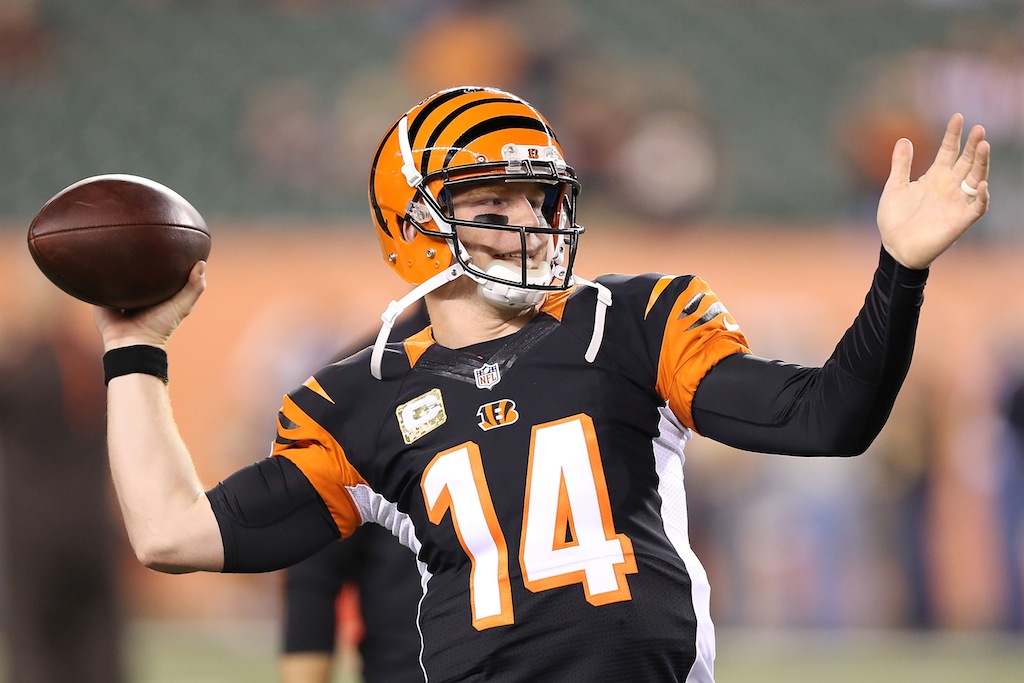 Continuing down the aforementioned food chain, a good general manager can only do so much — or not enough in plenty of teams' cases. As a result of that, the coach tends to take the most fire. The Cincinnati Bengals are a good example. After one playoff appearance in 18 seasons from 1991 to 2008, they've made it five of the last seven years, despite losing in the wildcard each time. It doesn't help that the AFC North boasts one of the most impressive playoff resumes, but still, the Bengals turned into a playoff contender.
Cincinnati's turnaround wasn't overnight, though. It started with finding the right coach, Marvin Lewis. Hired in 2003 in the midst of a more-than-10-year playoff drought, he has failed to post an above-.500 record in just three seasons. As the Bengals turnaround shockingly occurred with one man at the helm, going back to the Lions and Browns comparison, since the Bengals hired Lewis, the two teams have combined for 11 different coaches.
While a new front office will likely bring in a new coach (back to the trickle-down effect), a coaching change shifts a team's landscape. There's a new offensive scheme, new coordinators, and typically at least a few years worth of adjustments. That's why it seemed abrupt when the Tennessee Titans fired second-year coach Ken Whisenhunt a few weeks ago. The Titans, however, have the same problem these other teams have: frequent losing seasons coupled with long playoff droughts, all resulting in a losing culture. Whisenhunt thought he got his man, Marcus Mariota, in last year's draft, and if that's true, he won't be there to find out. But when the losses pile up, people get impatient and coaches get fired. It really is a vicious cycle of losing.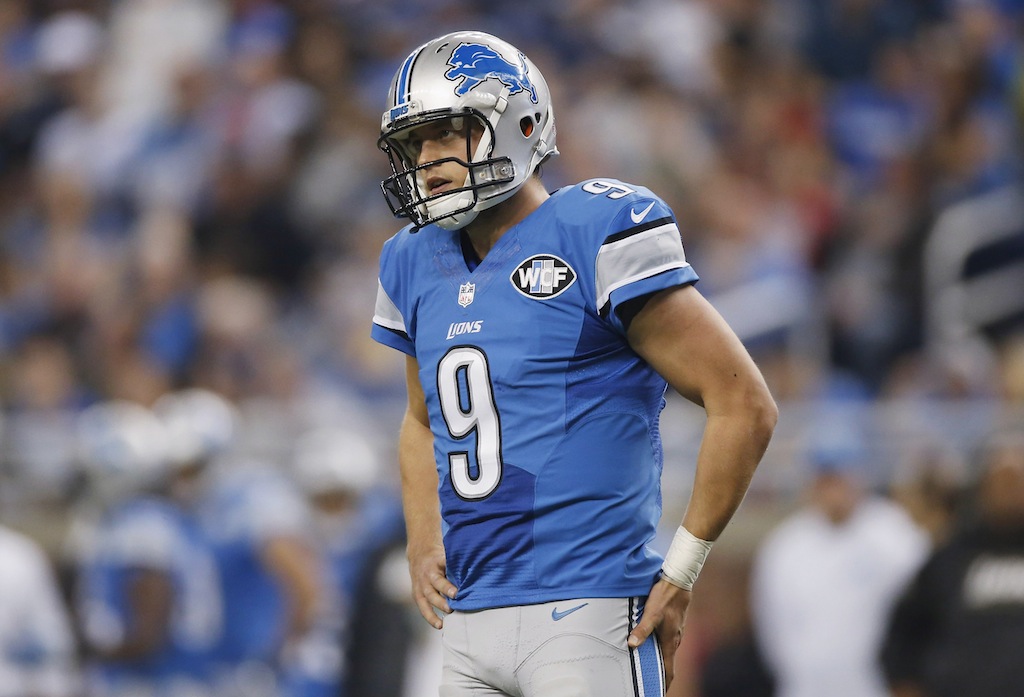 There's one more aspect — more of a personnel issue — that has been the cornerstone, or Achilles heel, of many franchises. A winning culture isn't built around a quarterback; no, it's built around the quarterback. The right player can singlehandedly turn the tides of any losing locker room. Then again, wasting first-round draft picks on the likes of JaMarcus Russell, Joey Harrington, and Brandon Weeden, not to name names, can cripple the next five years for a supposedly blossoming franchise. A young quarterback goes both ways.
It's pretty safe to say that a winning locker room isn't something you can trade for, and it's not signed via free agency either. It starts with a solid, trusting owner and a smart, savvy front office. The trickle down effect only has a negative impact when the leadership falls, and that starts from the top. Just like how Marvin Lewis built his team from the ground up with full control — sure, successfully drafting two quarterbacks in Carson Palmer and Andy Dalton helped — the likes of the Lions and Browns have faltered due to institutional control over the years.
At the end of the day, a losing locker room culture is the result of players who can't win. But it doesn't start there; turning the losing attitude into a winning one begins with a change of leadership. It includes a coach that runs a tight ship and develops young players and a front office that drafts well and chooses wisely (for how not to draft, see the Lions and Browns throughout the last 15 years). A team won't win until they have a franchise-caliber quarterback. And until the front office finds the right coach to get the right quarterback, teams find themselves in a rat race. Just ask Detroit and Cleveland — and before the rise of Oakland's Derek Carr, the Raiders.