NFL: Why Terrell Owens Deserves to Be in the Hall of Fame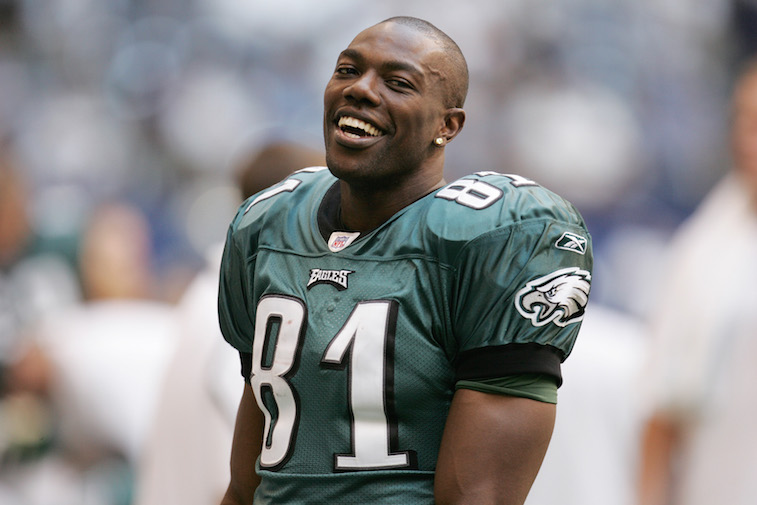 On Thursday night, the NFL announced the 15 finalists for this year's Hall of Fame class, which includes the likes of Brett Farve, Tony Dungy, Alan Faneca, Kurt Warner, and Marvin Harrison. Another player who headlines the list is former wide receiver Terrell Owens, who spent 16 years in the NFL playing for the San Francisco 49ers, Philadelphia Eagles, Dallas Cowboys, Buffalo Bills, and Cincinnati Bengals.
During the prime of his career Owens was one of the best players at his position, tallying six Pro Bowl selections and five First-Team All-Pro nominations, leading the league in touchdown catches three times, and finishing sixth all-time in NFL history with 1,078 receptions. His 15,934 receiving yards are second all-time behind just Hall of Famer Jerry Rice, and his 153 touchdown catches only trail Rice and Randy Moss. He is one of five players who have at least 15,000 receiving yards and one of 13 players with over 1,000 career receptions.
Owens also holds several NFL records, such as most consecutive seasons with at least four touchdown receptions (15) and at least 750 receiving yards (14). He's also the only player to score a touchdown against all 32 teams in the NFL and is tied for third all-time in seasons with 50-plus receptions. It's clear that the statistics make a strong case for Owens to be a Hall of Famer, but the numerous controversies he's been involved with may hold voters back.
Owens had major problems in his lone season with the Eagles, centering around his back-and-forth bickering with Donovan McNabb, as well as issues with Jeff Garcia during his tenure with the 49ers. This painted a picture for the public of Owens as a self-centered player who only thought about himself, rather than his teammates and coaching staff. That said, there was never a question about his commitment to the game; it showed through his hard work and production regardless of where he played.
During the prime of his career, Owens was nearly impossible to stop due to his unique combination of size, strength, speed, and physicality. On the NFL Network show that announced the finalists, Rice said, "Terrell Owens is a beast on the football field. I couldn't believe the size of him, and the speed. And he was a workaholic."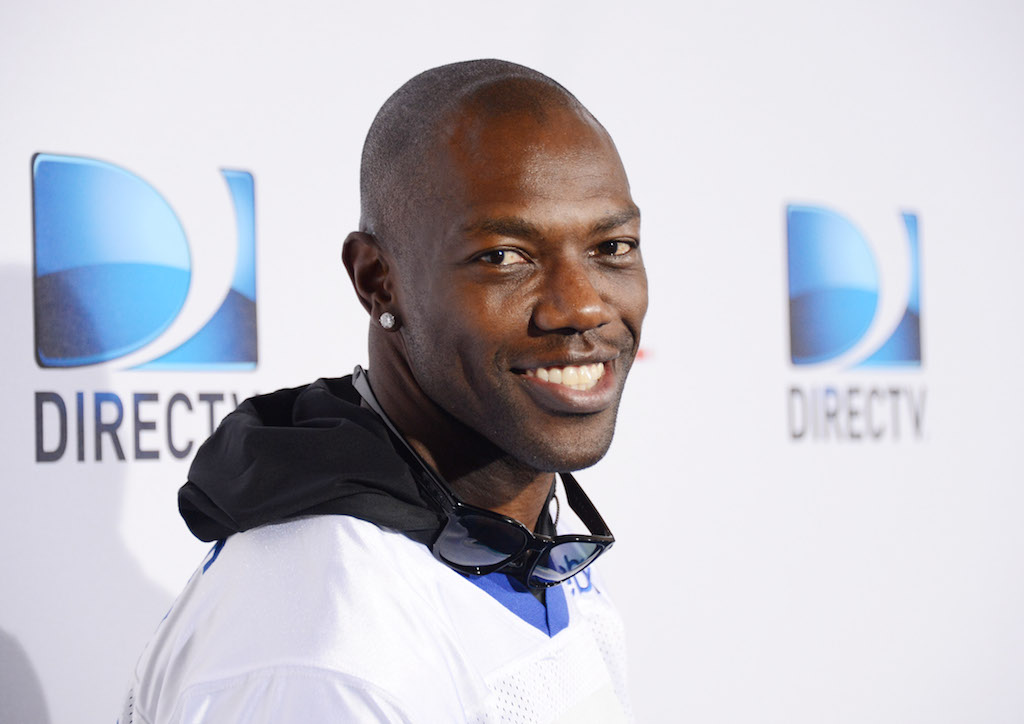 Yes, Owens demanded the ball a little too much at times, but he was a game-changing receiver who dominated the NFL for several years. He had nine seasons posting over 1,000 receiving yards, including five straight campaigns (2000-04). He recorded 10 or more receiving touchdowns eight times, and he averaged a touchdown per game three times (2001, 2004, and 2007). Owens also hauled in over 60 catches on 12 occasions, including 80-plus receptions six times and reached 100 catches in just 14 games in 2002. As a member of the 49ers, he set a then-record for catches in a game with 20 against the Chicago Bears.
This nomination merits who he was on the field — not what he did off of it. Owens put together Hall of Fame-worthy statistics and was extremely productive throughout his career despite all his controversy. This accomplishment could celebrate the impact he made on the game and how he helped pave the way for many of the game's best receivers.
What helps Owens' case: There are a few other players with questionable off-the-field behavior who preceded him at his position, such as former Cowboys wideout Michael Irvin and former Minnesota Vikings wideout Cris Carter. These players weren't turned away from the Hall of Fame because they didn't let their issues affect their on-field performances. In the same regard, Owens didn't allow his problems to affect his production.
The fact of the matter is that he deserves this honor based on his play on the field. It may take a few years, given that only eight players can be inducted at a time and other candidates he's up against have been on the ballot longer. The bottom line is that it would be a shame if his off-the-field incidents prevented him from earning his induction. He's one of the greatest wide receivers to play in the NFL, simple as that.
Statistics courtesy of Pro-Football-Reference.com, ESPN.com, and NFL.com.