NFL: Why the Broncos Have No Hope Without Peyton Manning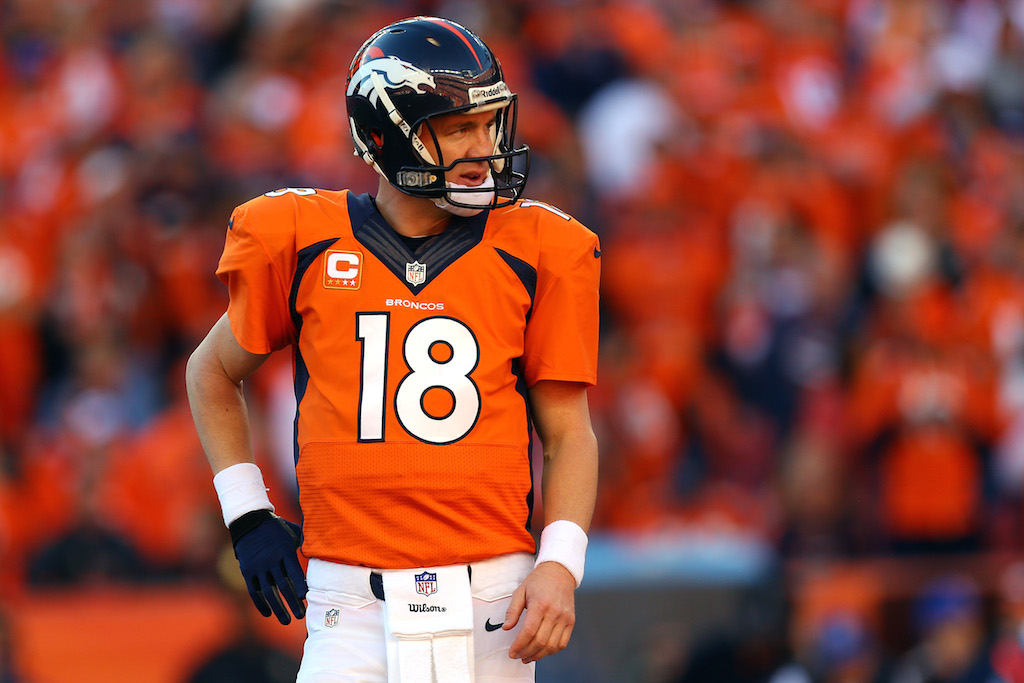 The Peyton Manning era in Denver may very well come to an end after this season, and if they don't win the Super Bowl they'll fall short of their biggest goal; the one they created when he originally committed to the Broncos back in March 2012. Manning signed his name on the dotted line for a five-year, $96 million contract back then, and the closest they've come to winning a Super Bowl was when they lost to Seattle two seasons ago in a game that was practically over in the first quarter.
Is there hope for this version of the Broncos? They came into the season hopeful, with the best defense they've put on the field since Manning arrived. They're only allowing 3.2 yards per rushing attempt, and they are first in total yards allowed and fourth in the NFL in points allowed. The unit is led by solid cornerbacks Aqib Talib and Chris Harris, as well as linebackers Von Miller and Brandon Marshall. With such good defense on a team that has been an offensive juggernaut in past years, things looked good early for the Broncos this year.
Despite some problems with Manning, who is 39 years old this season, Denver started 7-0. They suffered their first loss against the Indianapolis Colts, Manning's old team. From there, the season has been a massive disappointment. They're 5-4 in their last nine games, including a no-touchdown, 4-interception game from Manning against the Kansas City Chiefs. The QB then tore the plantar fascia in his right foot and missed the next six consecutive games before coming in against the Chargers in Week 17, going 5-9 for 69 yards with no touchdowns or interceptions.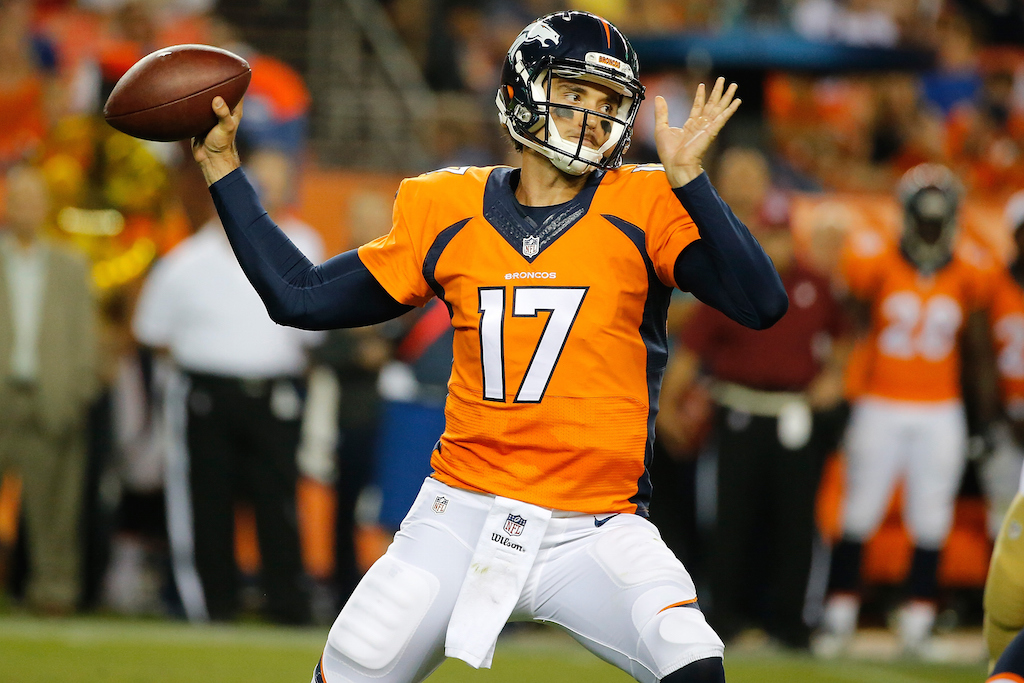 The Broncos winning their final two games — an overtime game against the Bengals and a come-from-behind victory over the Chargers — helped them seal a first-round bye and home-field advantage in the AFC, both of which looked doubtful just a few weeks ago. With a good defense and several offensive weapons, the question for the Broncos going into the playoffs is all about the man under center.
This problem probably doesn't have a short-term answer, either. Backup quarterback Brock Osweiler started seven games in Manning's absence and performed okay, throwing 10 touchdowns and leading two game-winning drives in the fourth quarter. But he also turned the ball over 10 times. Osweiler actually outplayed Manning to a degree in 2015, but it's tough to envision the Broncos winning a Super Bowl this season with No. 18 under center.
A perfect example is their 34-27 loss to the Pittsburgh Steelers in Week 15. Osweiler played extremely well in the first half, tossing 3 touchdown passes and leading the Broncos to a 27-13 halftime lead. But they were shutout in the second half, with Osweiler throwing zero touchdowns, 1 interception, and blowing a big lead in a game that they should've easily wrapped up.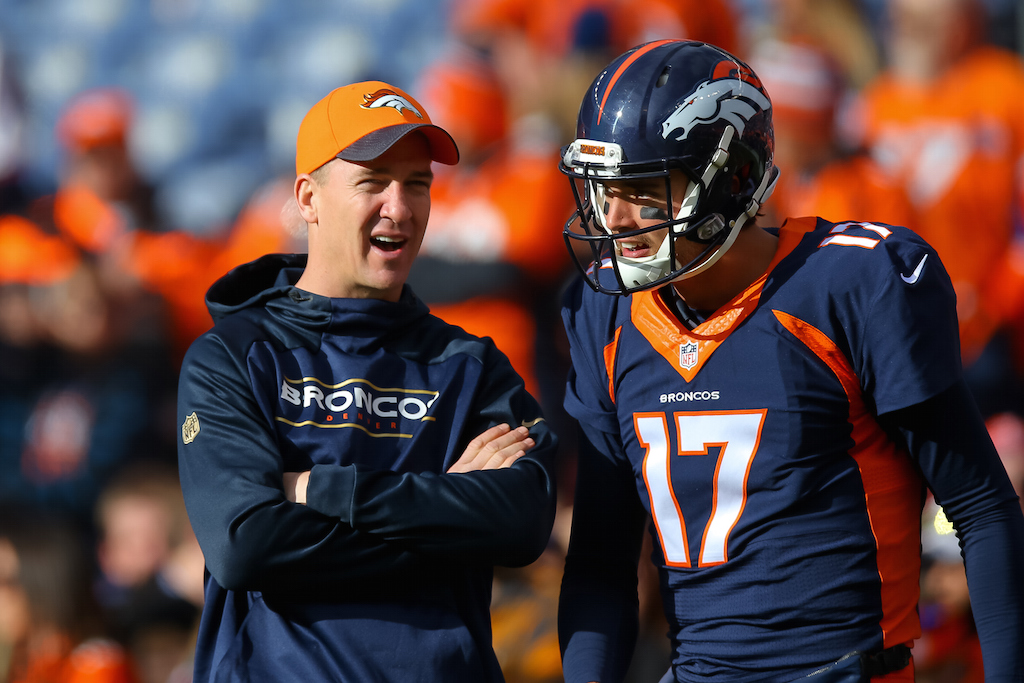 The Broncos should probably be concerned about the probability of winning three games in the playoffs — which they'll need to do to win the Super Bowl — or merely holding onto a lead against a good team, like the Steelers, who they will play in Denver (should Pittsburgh knock off Cincinnati this weekend). The best chance the Broncos have at winning a championship will be Manning, if he can return to form and play like he did last year.
With offensive weapons, such as Demaryius Thomas, Emmanuel Sanders, and Vernon Davis, they could still have time to get their offense together well enough to stand a chance in the playoffs. But barring that from happening — and it doesn't really look likely — it's hard to imagine the Broncos holding a trophy in early February. With another year and $19 million still owed to Manning, there's a decent chance that the Broncos will move on from him this offseason.
It's a sad finish for a historic career, one that saw a Super Bowl victory in 2006 and some truly amazing seasons at quarterback; just last season Manning threw for 39 touchdowns and 4,727 passing yards. But that all seems like a long way off now, and the hope of another Super Bowl in Denver may go along with it.
Follow Ryan on Twitter @RyanDavisMLB
Statistics courtesy of NFL.com and Pro-Football-Reference.com.