NFL: Why the Broncos Won't Even Make the Playoffs Next Year
The Denver Broncos are 2016 Super Bowl champions, but unfortunately, they won't even make the playoffs in 2017. While it may seem bold to make that statement this soon after the Broncos hoisted the trophy by defeating the Carolina Panthers 24-10, thanks to a dominate defensive performance, it's really not. After the victory, one could make the argument that quarterback Peyton Manning should go out on top, but if he does, what's next for Denver at the position?
That's just one of the many topics that needs to be discussed, but it's also one of the reasons why the Broncos aren't going to make the 2017 playoffs. No, not because of Manning alone, because it's much more than that. John Elway went all-in on attempting to win a Super Bowl before Manning retired, and he very well may have just snuck in there and gotten the job done. So, what's the reasoning? Why are we deciding to hate on the defending Super Bowl champs? Let's talk quarterback.
Who plays quarterback in 2017?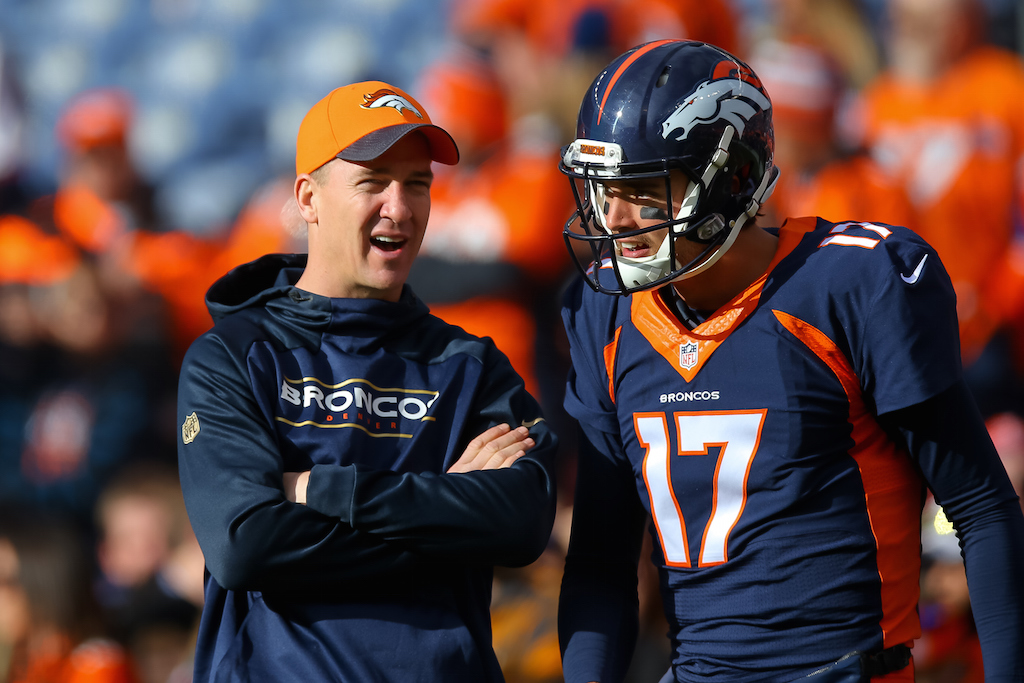 It would be stunning to see Manning back in Denver in 2017 — or back in the NFL at all. The man could go out on the highest of notes with a Super Bowl title on his shoulder. It would make little sense for him to come back and the expectation is that he decides to call it a career at this point. Now, this is where it gets really fun. Assuming Manning retires, we turn our attention to Brock Osweiler. Well, maybe. Osweiler is set to become a free agent, and many believe that the team may just decide to franchise tag him.
Unfortunately, that makes no sense at all if they can't work out a deal with Von Miller, who would earn the tag before Osweiler would. According to Bleacher Report, Miller wants to be the highest paid defensive player in the NFL. Why wouldn't he want to be? So, if the team can't work out a deal, it means that they have to franchise Miller and try to work out a deal with Osweiler. Is Osweiler the future at quarterback in Denver? He could be, but that's still completely up in the air. Even if he is, he didn't prove that he could put this offense on his back and take them to the playoffs next season. Let's not put all our eggs in the Osweiler basket just yet — if he even returns to Denver next season.
Not quite as dominant of a season as it seemed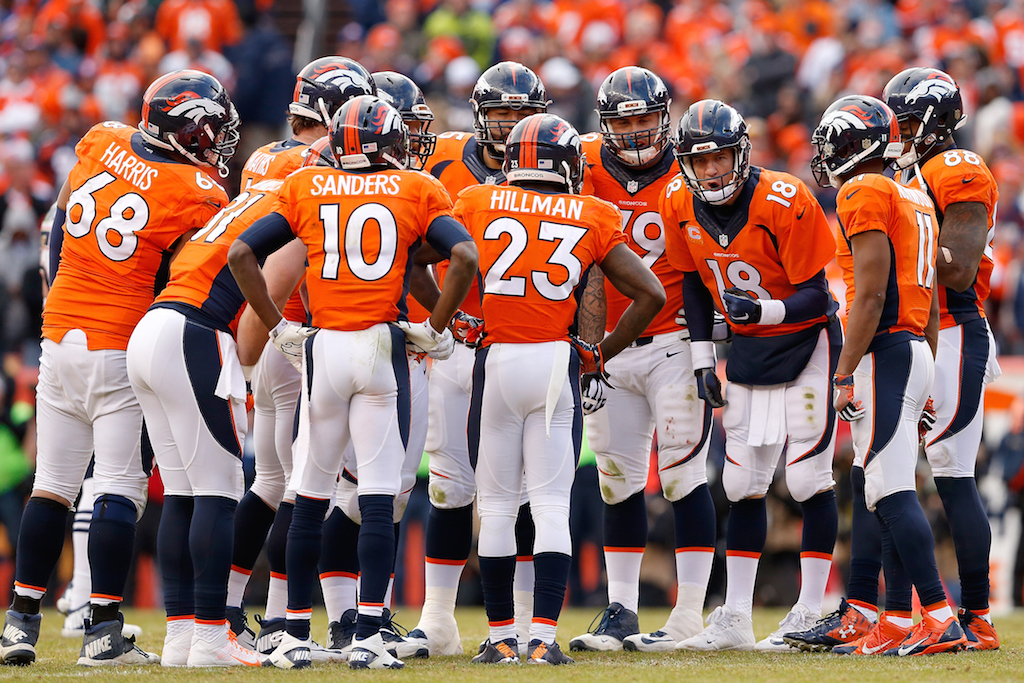 Over the first six games of the 2015 season, the Broncos won just one game by more than a touchdown. No big deal, since they were still winning, but it's obviously interesting to note. Also, when looking at their schedule, you'll see that after losing to the Indianapolis Colts and Kansas City Chiefs, their win over the New England Patriots was the only truly impressive win. Sure, beating Cincinnati at home was nice, but they beat AJ McCarron, not Andy Dalton.
A key part of all these wins was the defense. While it was great against mediocre to below-average opponents, can they do it throughout an entire season? That's a bit unknown, but we aren't really sure that their offense will be able to stack up in 2016 the way it did during the 2015 regular season. Denver averaged just 22.2 points per game, ranking them No. 19 in the NFL during the regular season, and with question marks in the running game and uncertainty at quarterback, that doesn't bode well for them.
The hungry Chiefs and intriguing Raiders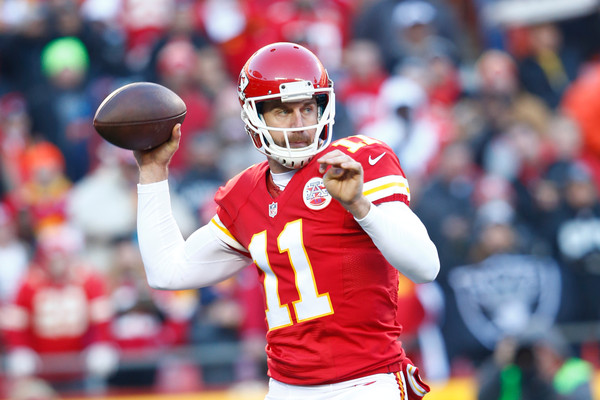 We saw the Chiefs take a huge stride in 2015, doing so even without running back Jamaal Charles. Not only did Kansas City beat the Broncos in their second matchup, but they realistically should have defeated them in the first one. The Chiefs were so impressive last season that they nearly surpassed Denver to win the AFC West. Ready for the real shocker? Kansas City's offense scored more points per game (25.3) and allowed fewer points per game defensively (17.9 vs. 18.5) than the Broncos. In all honesty, the Chiefs were the better team with the exception of one or two games, and that's pretty incredible to think about.
We could rave about the Chiefs all day here, but what about the Oakland Raiders? Yes, they were 7-9 and didn't make the playoffs, but they are the real dark horse. With young quarterback Derek Carr, stud second-year receiver Amari Cooper, and offensive weapons like Michael Crabtree and Latavius Murray, this is a dangerous offense. If they can improve a defense, which allowed 24.9 points per game last season, this will be a team to watch out for. The Broncos will have themselves one heck of a road to a repeat next season, but the concern may actually start with the fact that Denver has a good shot at failing to even make the playoffs.
Statistics courtesy of ESPN.com.
Follow Jeff Smith on Twitter @JSM8ith