NFL
NFL: Why the Chiefs Will Make the Playoffs Next Year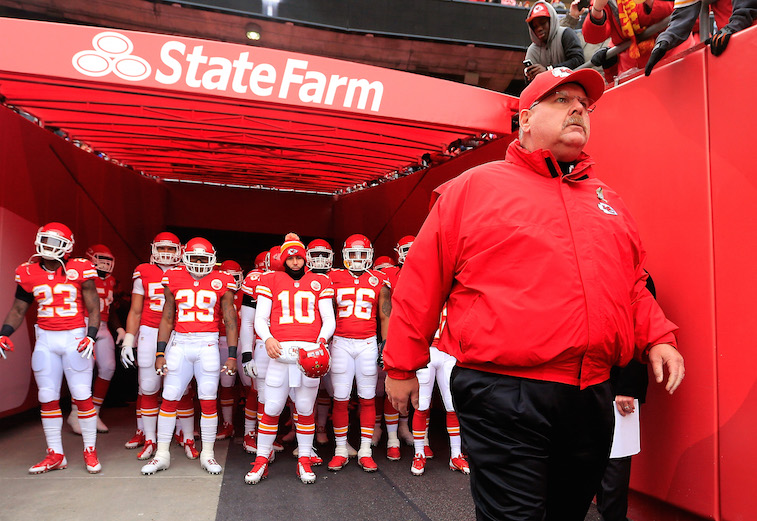 Will your team make the NFL playoffs next year? Here, we present a playoff-focused series on whether or not teams have a shot at making next year's NFL postseason. Jeff Smith and Jimmie Kaylor will make arguments for their respective sides in a point-counterpoint format. Next up, whether or not the Kansas City Chiefs can make it back to the postseason.
The Kansas City Chiefs proved in 2015 that they can contend, and in 2016, they'll do just that. The Chiefs finished up the year with an 11-5 record, complete with a ridiculous 10-game regular-season win streak, and then a 30-0 dominant victory over the Houston Texans in the first round of the NFL playoffs. So, while the Chiefs fell short of an upset against the New England Patriots by a score of 27-20, they proved in that game that they have every right to be considered a serious contender. 
What made their 2015 success even more impressive is the fact that the Chiefs lost Jamaal Charles after just 71 carries last season. While Charles rolled right along with 364 yards and four touchdowns, he was replaced by a duo of Charcandrick West and Spencer Ware, who both stepped up to fill the void left by an injured Charles. The Chiefs are the real deal, and there's definitely an argument to be made as to why they'll make the playoffs next year once again. And don't be surprised to see this Kansas City team get the job done and actually take the division crown away from the Denver Broncos.
Kansas City proved they can defeat Denver
The biggest question for the Chiefs is simple. Can they dominate the Broncos when it matters most? Well, they did just that in 2015, beating the Broncos in an impressive fashion, 29-13 in the middle of the season. To top it off, that win (on the road), is just one of two they should have had against Denver this past season. If not for a complete late-game meltdown, the Chiefs would've gone 2-0 against the Broncos to legitimately win the division.
Could we have a completely different conversation if the Chiefs had won that game and won the division? No, probably not, because this seemed like Denver's year, but hey, it's fun to make an argument for it. Regardless, the Chiefs have both the offensive weapons and defensive talent to beat the Broncos, which is where we'll head with our next point.
Depth at running back and offensive playmakers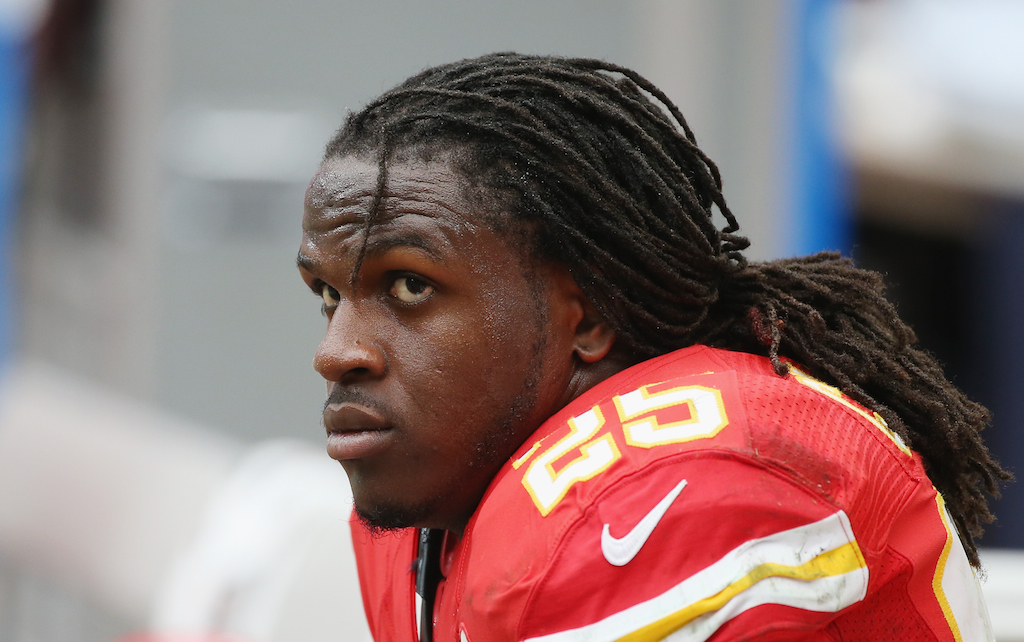 First, Charles went down, so West stepped up and filled the void with impressive play. Then, West tweaked his hamstring, so it was on to the third-string back in Ware. No big deal apparently, at least for the Chiefs. Between those three backs, they had a total of 1,401 yards during the 2015 regular season, so basically no matter who was in the backfield, they produced.
Let's also not overlook the fact that Alex Smith ran for 498 yards and two scores as well. In total, between the three backs and Smith on the ground, they had 16 scores. This also isn't even factoring in the additional two touchdowns from Knile Davis and De'Anthony Thomas. The weapons are scattered all over the place in the run game for the Chiefs. Making it even better? The weapons move right on over to the pass catchers as well.
While there may not be as much depth (not yet at least), the combination of Jeremy Maclin and Travis Kelce has to be pretty scary for opponents. The free agent addition of Maclin was absolutely stellar, as he caught 87 balls for 1,088 yards and eight touchdowns last season. On top of that, Albert Wilson and Chris Conley began to come into their own in 2015, while Thomas showed an impressive ability to make plays in the passing game too.
A defense that's overlooked
The Chiefs' defense had the following numbers:
47 sacks (No. 4 in the NFL)
22 interceptions (No. 2 in the NFL)
17.9 points per game allowed (No. 3 in the NFL)
329.3 yards allowed per game (No. 7 in the NFL)
It's pretty obvious that what the Chiefs are doing defensively is not only working, but it's causing massive headaches for opponents. We could reel off a ridiculous list of talented playmakers for Kansas City's defense, but obviously it's worth noting that they need to find a way to bring back Eric Berry and/or Sean Smith, for starters. Realistically, there's a good chance that they are able to get both back in town, which would be perfect for this unit.
For some reason, the Chiefs' defense got overlooked in a pretty big way in 2015, and it may be because Denver's defense got the bulk of the love. This is quite the group, and with rookie Marcus Peters proving to be an elite cornerback, there's reason to believe they could be just as good, if not better, in 2016.
Statistics courtesy of ESPN.com.
Follow Jeff Smith on Twitter @JSM8ith