NFL: Why the Chiefs Won't Make the Playoffs Next Year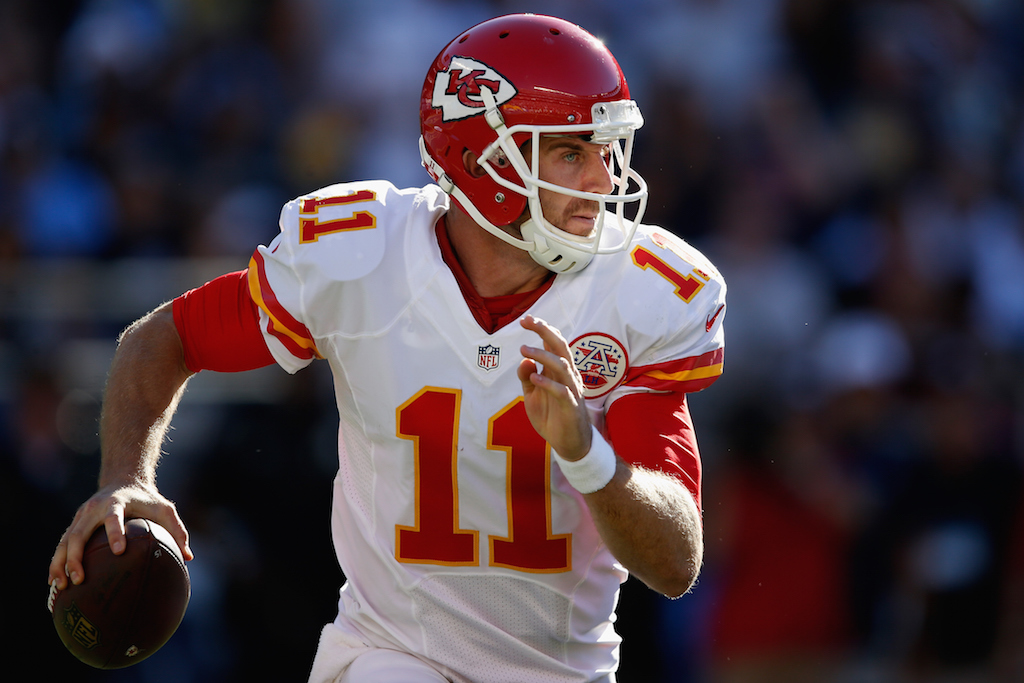 Will your team make the NFL playoffs next year? Here, we present a playoff-focused series on whether or not teams have a shot at making next year's NFL postseason. Jeff Smith and Jimmie Kaylor will make arguments for their respective sides in a point-counterpoint format. Today, we'll touch on whether or not the Kansas City Chiefs can make it back to the postseason in 2016.
The Kansas City Chiefs are coming off a 2015 season that saw them go from early season cast offs to surprise Super Bowl contenders in a matter of a couple of months. After a 1-5 start to the year, the Chiefs caught fire and went on to win 11 straight games before losing to the New England Patriots in the Divisional round of the AFC Playoffs. Unsurprisingly, the Chiefs are now among the trendy picks to be one of the top teams in the AFC next season. That's fine, but we're here to tell you that they won't even make it to the postseason in 2016.
First thing's first — the Chiefs' success in 2015 was more than just a little deceptive. While you can't blame them for playing – and beating – most of the teams on their schedule, there is no denying that said schedule was one of the weakest in the league. During their 11-game winning streak, the Chiefs only beat three playoff teams, and one of them was the Houston Texans, who backdoored their way into the postseason with a 9-7 regular season record. To their credit, the Chiefs did beat the Super Bowl champion Denver Broncos and the ridiculously talented Pittsburgh Steelers along the way, but beyond that, it gets tough to argue that any of their remaining 10 wins were all that impressive. And thing won't be getting any easier in 2016, as the Chiefs are projected to have the seventh-most difficult schedule in the league.
That brings us to our next point: how will the loss of offensive coordinator Doug Pederson effect quarterback Alex Smith (pictured above)? In his three seasons playing under Pederson, Smith played the best football of his professional career. In fact, with his performance in 2015 the former Utah Ute was well on his way to shedding the 'game manager' label that he had carried with him since entering the league in 2005. The Chiefs stayed in-house to replace Pederson by promoting Matt Nagy and Brad Childress to co-Offensive Coordinators, and their ability to mesh with Smith will undoubtedly be one of the keys to Kansas City's 2016 season. If Smith can continue to play at a high level, the Chiefs will be competitive. If Smith reverts to his pre-Pederson form, we wouldn't be shocked if the Chiefs have a sub-.500 record in 2016.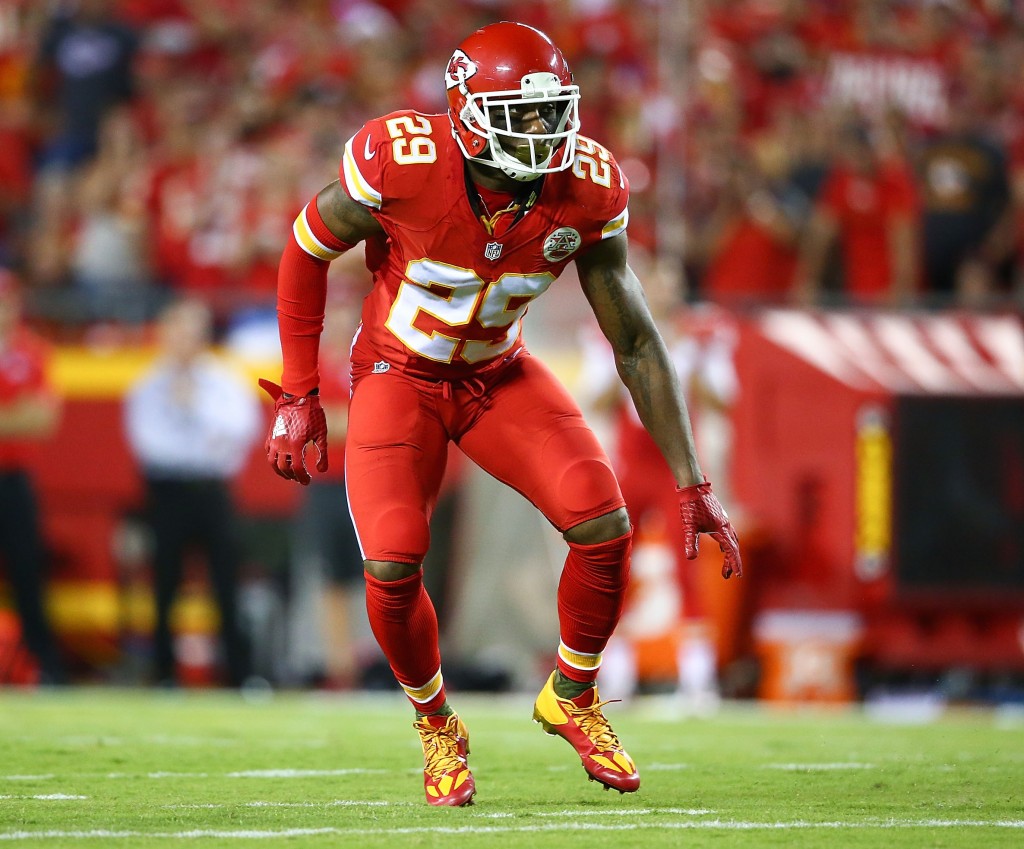 Everything we have mentioned up to this point will unquestionably factor into the Chiefs' chances at making a playoff next year, but what truly has us believing that they will not make it to the postseason in 2016 is the fact that their defense – hands down the team's biggest strength – is likely going to picked apart when free agency opens in March. All-Pro outside linebacker Justin Houston has been locked up, but after him, things start to get dicey. We would be shocked to see safety Eric Berry (pictured above), another All-Pro, playing anywhere other than Kansas City next year, but he is going to be costly. After Berry, who appears destined for the team's franchise tag, cornerback Sean Smith, inside linebacker Derrick Johnson, outside linebacker Tamba Hali, defensive end Mike DeVito, defensive tackle Jaye Howard, and safeties Husain Abdullah and Tyvon Branch, are all set to become unrestricted free agents this offseason. Furthermore, the team will have to reserve some salary cap space for the 2017 offseason if they are going to have any chance at retaining All-Pro defensive tackle Dontari Poe. Needless to say, the Chiefs simply will not be able to keep their staunch 2015 defense in tact.
Lastly, and this is likely the last thing Chiefs fans (or anybody associated with the team) wants to hear, but the AFC West still belongs to the Denver Broncos. Sure, the Chiefs beat the Denver on the road this year, and getting All-Pro Jamaal Charles back at full strength will be huge, but there is really no way that we see them ending the Broncos' streak of five-straight division titles in 2016. And on that note, we don't see the Chiefs locking up one of the AFC's two Wild Card slots either.
All statistics courtesy of Pro-Football-Reference. Contract and salary cap data courtesy of Spotrac.