NFL: Why the Cowboys Should Make the Playoffs Next Year
Will your team make the NFL playoffs next year? Here, we present a playoff-focused series on whether or not teams have a shot at making next year's NFL postseason. Jeff Smith and Jimmie Kaylor will make arguments for their respective sides in a point-counterpoint format. Up first, whether or not the Dallas Cowboys can make it back to the postseason.
If you aren't a fan of the Dallas Cowboys, you are likely anti-Tony Romo and everything else about football in Arlington, Texas as well. It's just the way things are. But whether or not you're betting on the Cowboys to turn things around after a brutal 4-12 season, this is a team loaded with talent and the makings of being a postseason contender. The key factor?
They need to maintain either a healthy Romo or a backup quarterback who's capable of leading the team to victories in his absence. It'll be an intriguing back-and-forth concerning whether or not Dallas will be playoff-bound in 2017, but let's take a look at the reasons why Dallas has what it takes to get the job done and get back to the postseason.
Tony Romo, Dez Bryant and Orlando Scandrick are all healthy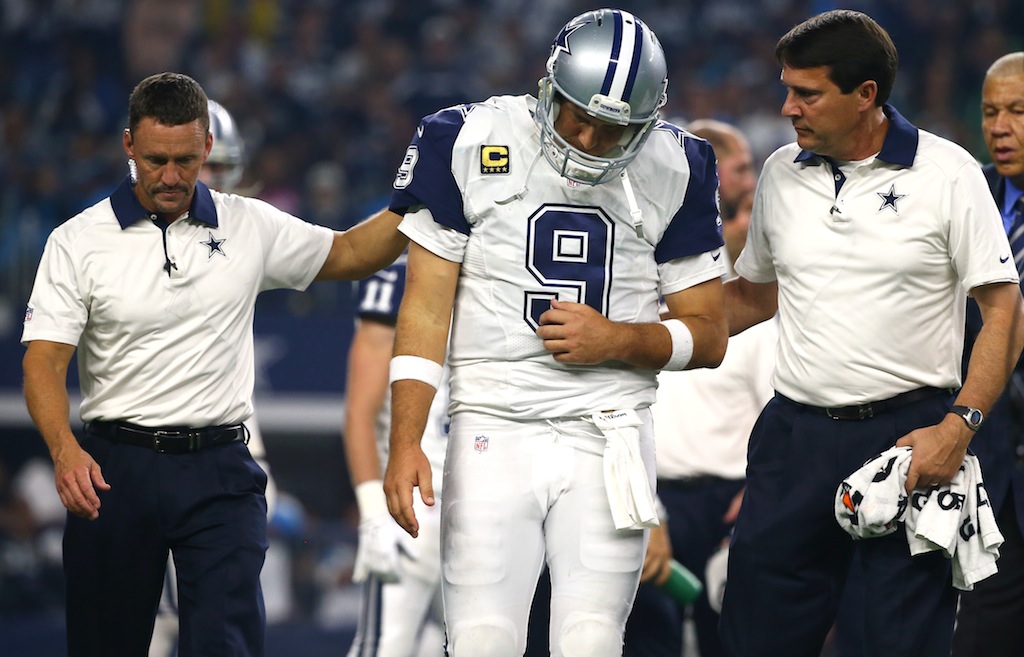 While the Cowboys had plenty of notable and seemingly endless injuries in 2015, none of them impacted the team the way that these three did. While Romo's injury was the most discussed, largely due to the fact that the team went 1-11 without their star quarterback, Dez Bryant and Orlando Scandrick deserve plenty of attention as well. Bryant had the worst season of his entire career, catching just 31 balls through nine games for 401 yards and three touchdowns. As Charean Williams of the Star-Telegram reported, Bryant even admitted to coming back too soon from his injury.
After I broke my foot and tried to come back, I knew I wasn't [right]. But at the same time, I knew what was at stake. I thought I could potentially perform at a high level despite dealing with this foot. It turned out very unfortunate. I knew exactly what I was dealing with when I chose to come back. It didn't work out as planned. I'm taking it for whatever it is. I'm just ready to train. I'm ready to get back, ready to get back 100 percent to do what I love to do, and that's get in the end zone.
It was tough to watch Bryant not be as productive as he usually is, but obviously not having Romo or a solid quarterback throwing him the ball played a role as well. As for Scandrick, many people completely overlooked the fact that he wasn't with the team this season due to his torn ACL and MCL. Scandrick is by far the best cornerback on the Cowboys. Even though he missed the entire 2016 season, Dallas's defense held their own down the home stretch, which leads us to our next point.
The "bend but don't break" defense held their own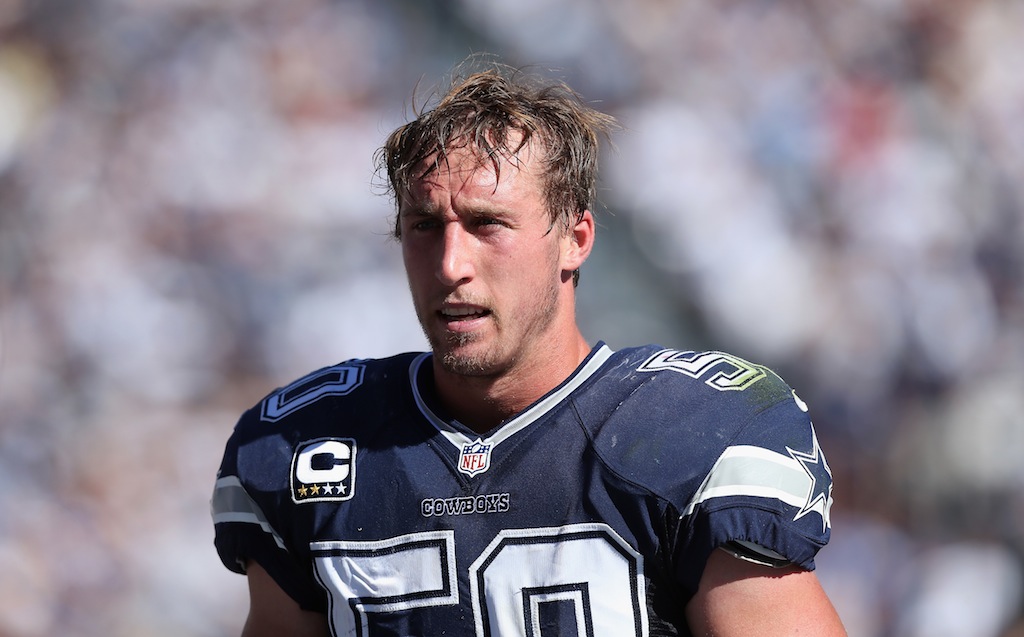 Dallas had a lot of issues in 2015, but they shockingly got things together on the defensive side of the ball. Even with Greg Hardy not living up to expectations and injuries surfacing almost every single week for key players, they were still strong in the second half of the year. From a statistical standpoint, the Cowboys allowed 21.25 points over the final eight games, which includes 33 points to the Carolina Panthers and 34 to the Washington Redskins in the season finale.
If you discount those two games, it drops to a stellar 17.16 points allowed, which would actually be the best in the entire NFL. Regardless, Dallas was directly in the middle of the NFL in terms of points allowed, but the fact that their offense couldn't do anything really hurt them. Honestly, the Cowboys defense would have received much more praise had their offense been able to do literally anything without Romo under center, which we all know was unfortunately not the case.
The painfully woeful NFC East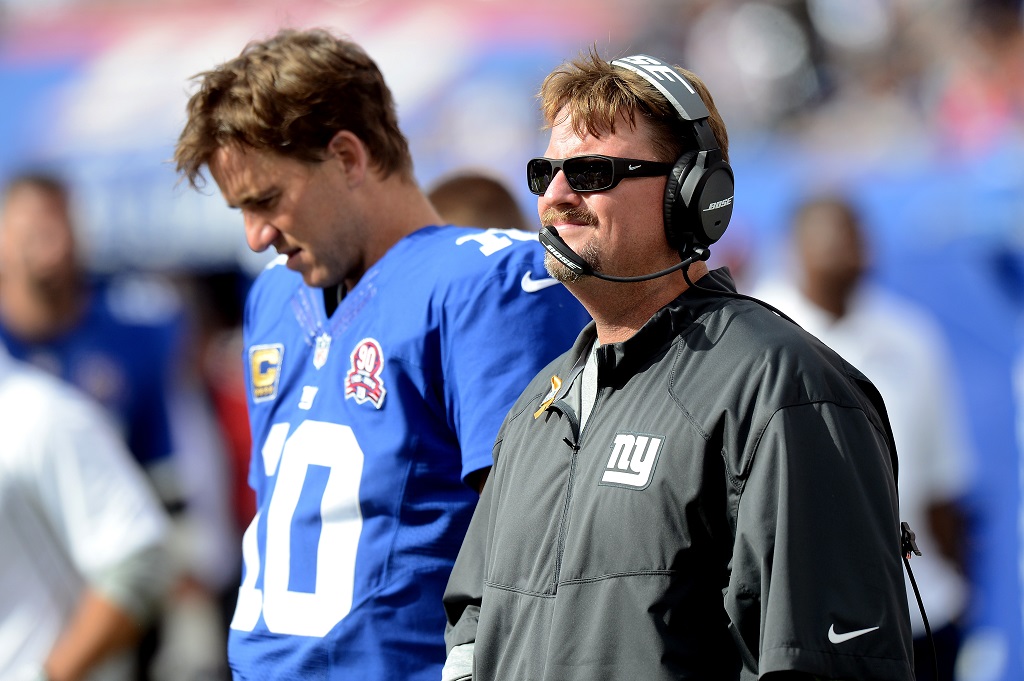 In 2015, the NFC East was so bad that the four-win Cowboys were literally in contention to win the division until the final three weeks of the season. It was painful to watch at times, and unfortunately for fans of, well, football, it won't get better any time soon for this division. While the Washington Redskins seem like the logical choice to once again win the division if they re-sign Kirk Cousins, the New York Giants have shown time and time again that something needs to change.
Speaking specifically about the Giants, this is a team that had a ton of opportunities to take control of the division, but they just couldn't do it, even with Eli Manning and Odell Beckham Jr. fueling their offense. The Redskins have their own flaws, and if not for a stretch in the final six games against all non-playoff teams, there's a good chance they wouldn't have even won the NFC East.
Washington was in the bottom half of the NFL in total yards per game, defensive points allowed per game, and plenty of other statistical categories. To top it all off, before a ridiculous three-game stretch for Cousins — featuring 11 touchdowns and no interceptions — he had just 18 touchdowns against 11 interceptions through 13 games.
Last up, those Philadelphia Eagles. They parted ways with Chip Kelly, don't actually have a quarterback in place currently, and have a rough situation with DeMarco Murray that will likely end badly. Philadelphia has a huge offseason ahead of them, but one season won't fix the disaster they face. This leaves — you got it — those Cowboys. Dallas has the upside, the playmakers, and the chip on their shoulder to get the job done in 2016. Not only will the Cowboys make the playoffs, but they'll win the NFC East.
Statistics courtesy of ESPN.com.
Follow Jeff Smith on Twitter @JSM8ith