NFL: Why the Denver Broncos Will Win a Sixth-Straight AFC West Title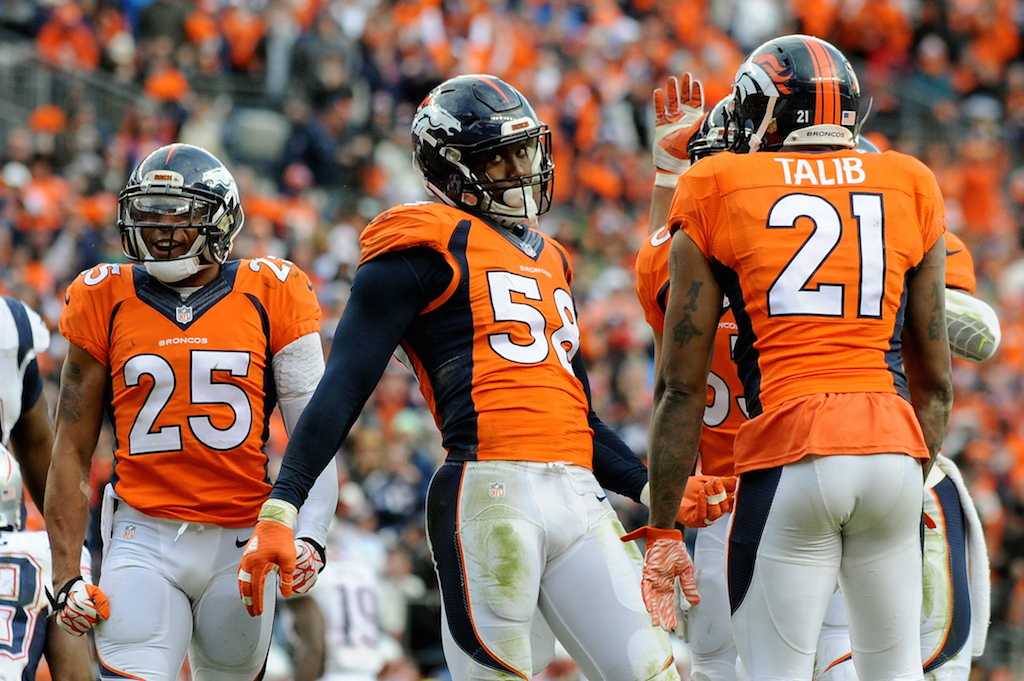 Will your team make the NFL playoffs next year? Here, we present a playoff-focused series on whether or not teams have a shot at making next year's NFL postseason. Jeff Smith and Jimmie Kaylor will make arguments for their respective sides in a point-counterpoint format.
The Denver Broncos are fresh off of one of the most dominating performances in Super Bowl history, yet many continue to question their place among the elite teams in the National Football League. Sure, they may have to break in a new full-time starting quarterback if Peyton Manning hangs up his cleats as most people expect him to do; they may lose a player or two off of their historically great defense; and they may have had one of the most inconsistent Super Bowl-winning offenses in NFL history in 2015.
Nevertheless, we are here to tell you that the Broncos will win their sixth-straight AFC West title and be serious Super Bowl contenders in 2016. First things first, the Denver defense — which we can confidently say is solely responsible for the team's Super Bowl 50 victory — is going nowhere. General Manager John Elway has set them up to be an elite unit for several years to come. Outside linebacker and Super Bowl MVP Von Miller may be an impending free agent, but there is virtually no chance that he will play anywhere other than Denver in 2016.
In fact, we expect the No. 2 overall pick from the 2011 NFL Draft to become the highest-paid defensive player in NFL history in the near future. The only remaining question marks on that side of the ball revolve around the futures of defensive end Malik Jackson and inside linebacker Danny Trevathan. Both are set to become unrestricted free agents in March, and while Elway will do his best to retain both players, there is a strong chance that both players have played their last game in a Broncos' uniform.
Nonetheless, Denver has depth and the core of their defense — cornerbacks Aqib Talib, Chris Harris Jr., and Bradley Roby, safeties T.J. Ward and Darian Stewart, outside linebackers DeMarcus Ware, Shaquil Barrett, Shane Ray, and Miller, and interior defensive linemen Sylvester Williams and Derek Wolfe — will remain intact for at least the 2016 season.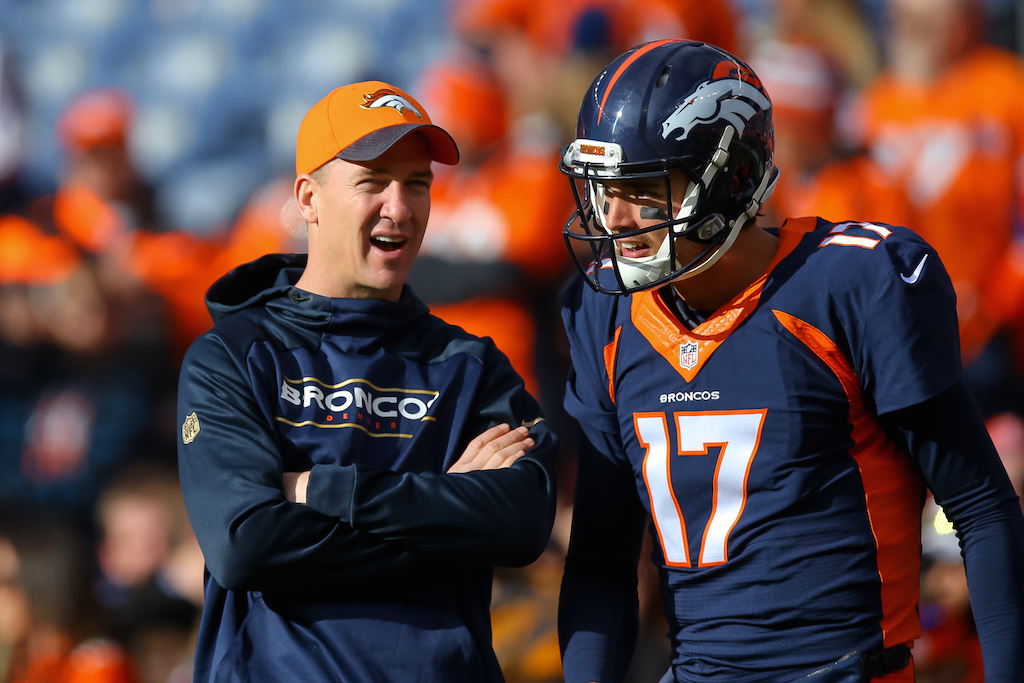 For as dominant as their defense was in 2015, the Broncos' offense was equally (or possibly more) inconsistent. Their offensive line was among the worst in the league for most of the season. Manning and his backup, Brock Osweiler, were both at best game-manager types of quarterbacks rather than game-changers. All-Pro wide receiver Demaryius Thomas struggled with dropped passes and appeared to have his head in the clouds on several occasions, and running backs Ronnie Hillman and C.J. Anderson each flashed signs of brilliance mixed with wildly unproductive stretches throughout the season.
Truth be told, we're not sure how much worse the Broncos' offense could have been for the majority of the season. That said, we are confident that the Broncos will improve in year two of the Kubiak era. Their offensive line will be vastly improved if guard Evan Mathis is re-signed and if offensive tackles Ryan Clady (who will likely restructure his contract) and Ty Sambrailo return to the lineup at full strength.
There is also little chance that Thomas has a repeat of his up-and-down 2015 season next year, and our guess is that the Broncos will turn to the NFL Draft or possibly free agency (hello, Matt Forte) to solidify the running back position. As a result, it's hard for us not to envision a much more effective rushing attack for Denver in 2016. The big question mark for the team remains at the quarterback position. It could be Manning at the helm for a fifth season, or the team could opt to re-sign Osweiler to a long-term deal.
One thing we are sure of, though, is that Elway will not overpay for Osweiler, who has yet to fully prove that he is franchise quarterback material. In that case, the Broncos could ultimately end up with a starting quarterback in 2016 who was not on their 2015 roster. And in reality, with their defense, all they really need is a game-manager who won't turn the ball over to have a legitimate chance at defending their Super Bowl title.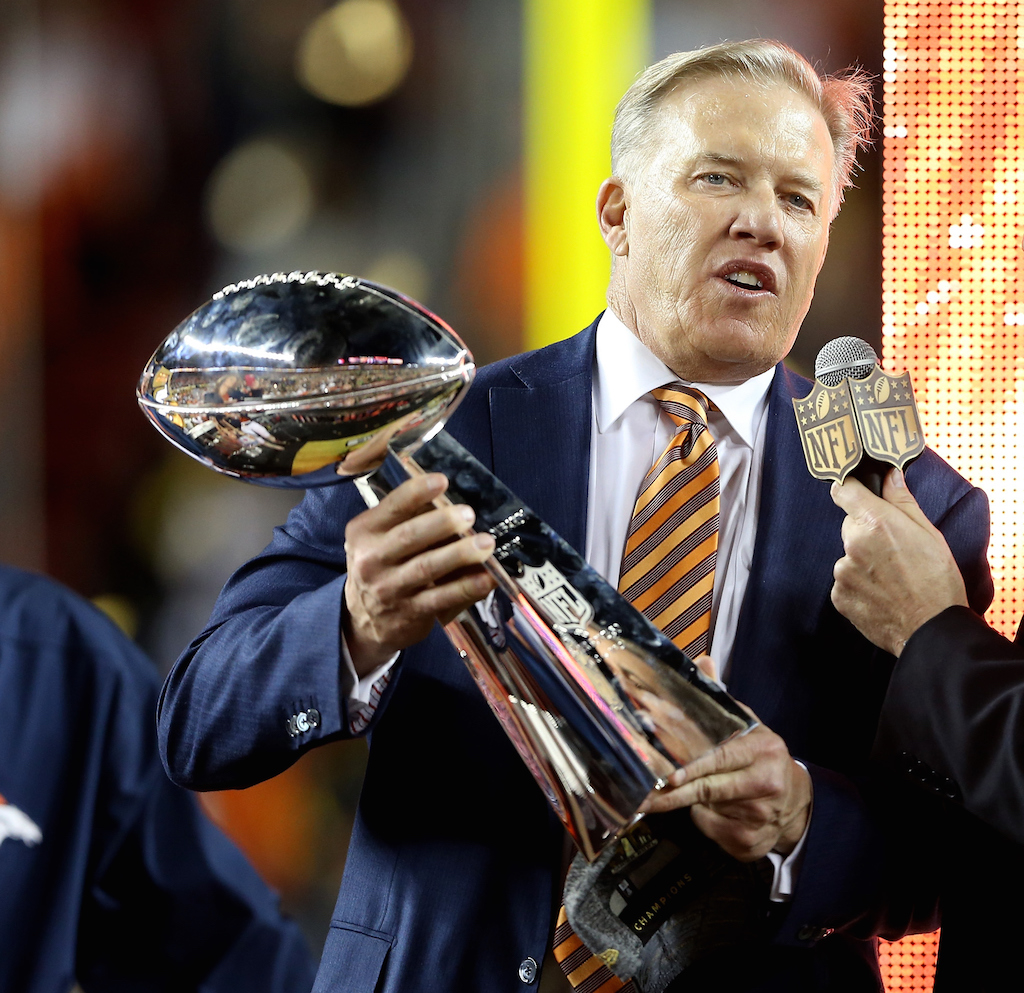 Looking forward to 2016, we simply do not see another team in the AFC West that is on the same level as the Denver Broncos. The Kansas City Chiefs had an excellent season in 2015, winning 11 straight games before falling to the New England Patriots in the Divisional Round of the AFC Playoffs. While we believe they are playoff-caliber team, we are far less confident in their ability to overtake the Broncos at the top of the division.
Head coach Andy Reid and General Manager John Dorsey put together a solid roster, but we credit a lot of their success in 2015 to an incredibly easy schedule (of their 11 regular season wins, only three came against playoff teams). Furthermore, with several key defensive players set to hit unrestricted free agency, it's hard for us to imagine that the Chiefs won't take a step back on defense in 2016.
The other AFC West dark horse, the Oakland Raiders, have a few nice pieces to build their roster around — outside linebacker Khalil Mack, wide receiver Amari Cooper, offensive guard Gabe Jackson, and quarterback Derek Carr — but they simply do not have the depth nor do they have the overall talent on their roster to dethrone the Broncos.
Lastly, the Chargers are just flat-out in flux right now. Not only are they unsure about their future place of residence, they also face a drastic roster-rebuilding project that will take several years to complete. The exclamation point on this article is the fact that the Broncos may have the best front office executive in professional sports in Elway (pictured above). In his five years on the job, the Broncos have won five division titles, two AFC championships, and one Super Bowl.
Moreover, Elway proves to be a ruthless negotiator while also earning a reputation as one of the best free agent recruiters the league has ever seen. All said, if he finds a hole in the roster he has built, we can almost guarantee that Elway will be aggressive in addressing the problem. Until someone overtakes them — and we don't see that happening in 2016 — the AFC West belongs to the Denver Broncos.
Statistics courtesy of Pro-Football-Reference.com.