NFL: Why the Eagles Need to Move On From Chip Kelly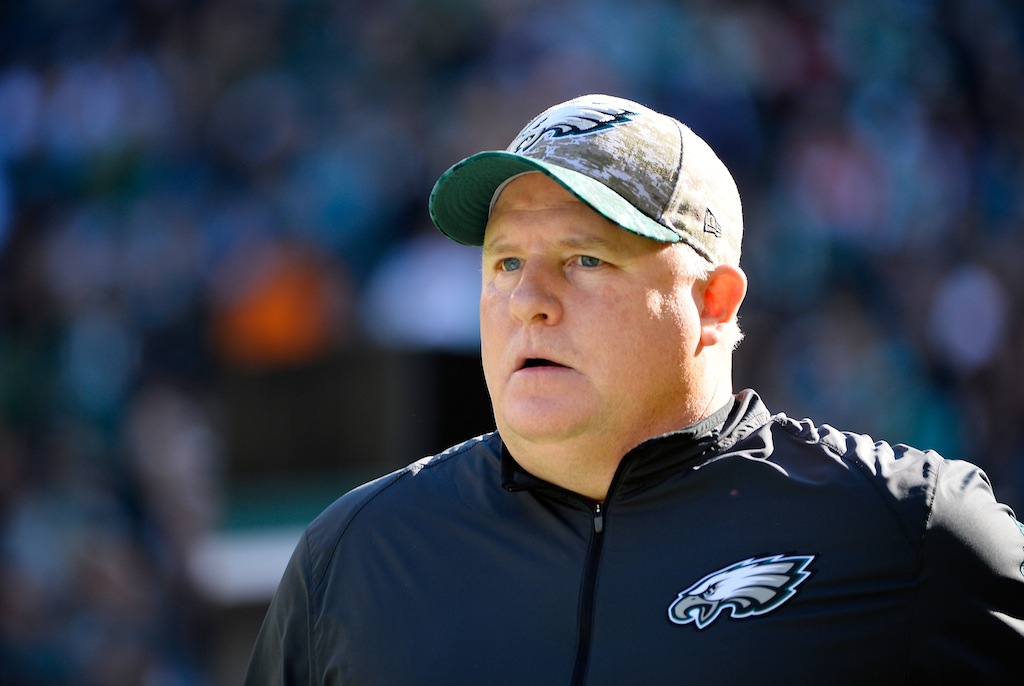 With Sam Bradford out of the lineup with a concussion and shoulder injury, this week was Mark Sanchez's audition for the Philadelphia Eagles' starting quarterback position — for the remainder of the 2015 season at least. It did not go as well as he would've liked.
Following Sanchez's inconsistent outing (26 for 41, 261 passing yards, two touchdowns, and three interceptions), it became obvious, fairly quickly, that he is not the team's answer at quarterback (anyone who believes otherwise needs a serious reality check). To add insult to injury, this latest incomprehensible performance from Philadelphia's team sheds light on an even greater truth. One that's become increasingly impossible to ignore.
For those (few) fans still holding out hope that the Eagles can turn this season around, we have a feeling that what we're about to say will sting. While Philadelphia may end up winning the division and earning a trip to the postseason (the luxury of playing in the wasteland that is the NFC East) this team will never be able to escape mediocrity and join the NFL elite until it comes to one crucial realization: It's time to move on from Chip Kelly.
Anyone who watched the Eagles play this past weekend knows they got destroyed at home to the Tampa Buccaneers. And yet, the need for the Eagles to part ways with their head coach stems from more than just an embarrassing 45-17 loss to a team whose quarterback, Jameis Winston, threw for five touchdowns and whose running back, Doug Martin, racked up 235 yards on the ground. Although, to be fair, those things certainly didn't help.
The Eagles' need to change head coaches stems from the fact that Kelly's way of doing things simply does not work at the NFL level. Using an uptempo, no huddle offense is all fine and good. In fact, it's a beautiful thing to watch when it's working. However, when it's not firing on all cylinders, this offensive strategy is a jumbled mess resulting in nothing more than three-and-outs, frustrated players, and an increasingly agitated fan base. And those are just a few of the glaring deficiencies of this system.
There's a reason that not everyone makes it to the NFL. At this level, to survive, one must be willing to adapt when the chips (no pun intended) are stacked against them. On the contrary, Kelly has remained steadfast — or headstrong, depending on how you look at it — in his convictions and approach to the game.
What's more is that he rarely, if ever, takes responsibility for the team's shortcomings. Instead, blaming it on a lack of execution on the part of the players. In a city full of overzealous and impatient fans, one has to believe that this way of doing things can only go on for so long.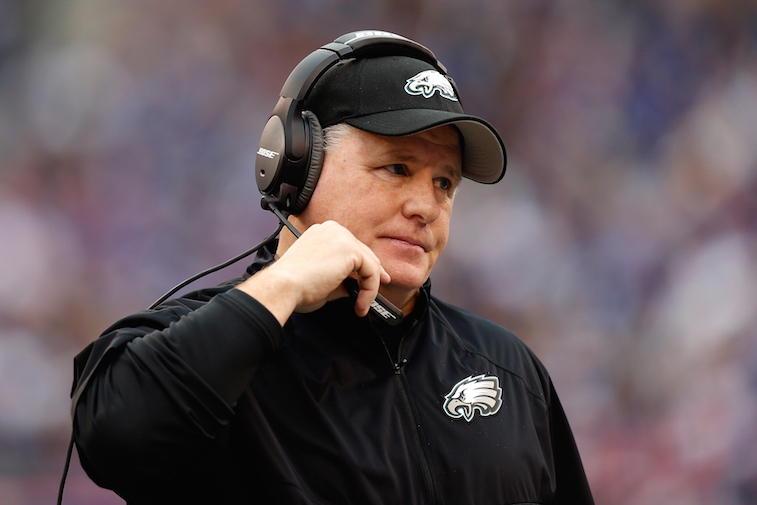 In the third year of the Kelly experiment, most expected the Philadelphia Eagles to soar. With the team he wanted now in place, the Birds head coach was supposed to have this group playing at a ridiculously high level; racking up the yards, lighting up the scoreboard, and stomping on the opposition. Except, that hasn't happened. Not even close.
Even with the way this team has played, at 4-6, the Eagles still find themselves in the playoff hunt. And if you ask us, that's sad. We understand that owner Jeffrey Lurie has invested a lot in Kelly, giving him complete control over player personnel and essentially handing him the keys to the kingdom. But at a certain point, potentially squeaking into the postseason on the back of a terrible division has to be considered a failure.
Just as we've seen with the last three quarterbacks, we know what the Philadelphia Eagles can do with Kelly at the helm. And it's not good enough. Before things get even more out of hand, it's time for the team to take the steps necessary to right the ship. And that starts with getting a new captain to man it.
All statistics are courtesy of Pro-Football-Reference.com, ESPN.go.com, and NFL.com.