NFL: Why the Giants Won't Make the Playoffs Next Season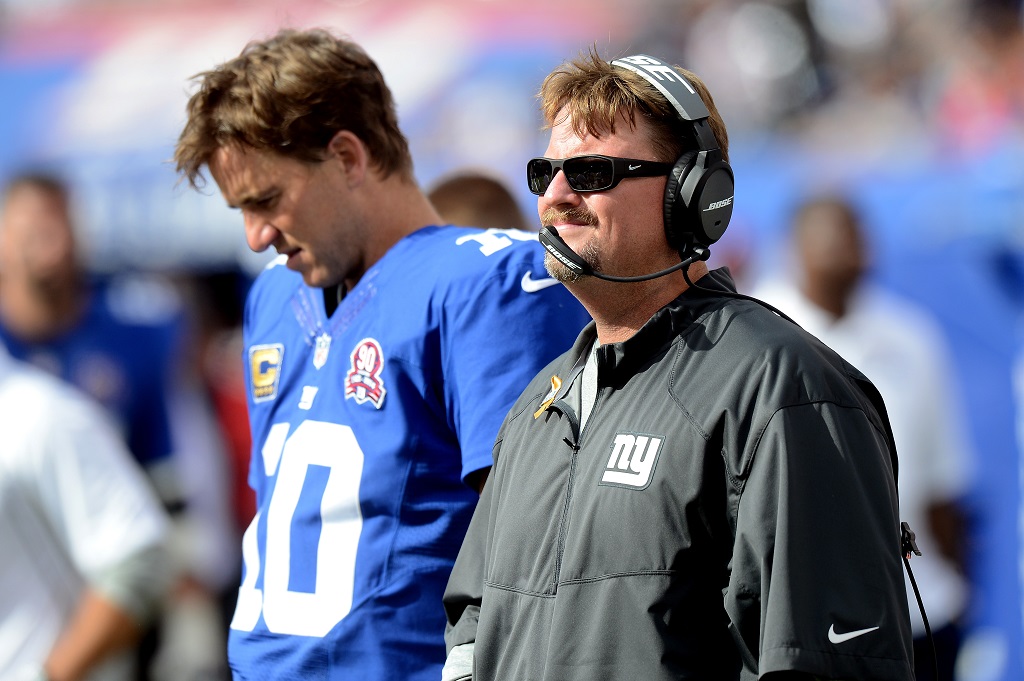 Will your team make the NFL playoffs next year? Here, we present a playoff-focused series on whether or not teams have a shot at making next year's NFL postseason. Jeff Smith and Jimmie Kaylor will make arguments for their respective sides in a point-counterpoint format. Today, we'll touch on whether or not the New York Giants can make it back to the postseason in 2016.
For the New York Giants, a record of 6-10 is just not acceptable. And it's easy to make that statement after the team chose to part ways with long-time head coach Tom Coughlin. The decision to do so means that change is coming to New York in a big way, and the first move included promoting former offensive coordinator Ben McAdoo to the head coach position. While McAdoo came in as one of the most likely options to replace Coughlin, it's unknown how high on the list he was for the team.
Regardless, it's now McAdoo's time to lead the Giants to a place they haven't been since 2011 when they defeated the New England Patriots to win the Super Bowl. Since that season, it's been a lot of moving backward, as the team went from 9-7 to 7-9, and then back-to-back 6-10 seasons. The time is now for the Giants — Eli Manning is getting older — but the question is, can this team make it back to the playoffs in 2016? Here's why they won't be able to do it.
The lack of a run game
The Giants haven't had a running back top the 1,000-yard mark since 2012, and that was when Ahmad Bradshaw rushed for 1,015 yards and six scores. Obviously, the lack of a dominant presence in the run game makes Manning's job a whole lot tougher. Unfortunately, things don't look much better for 2016, unless they can address the position with a running back in the draft who can make an immediate impact.
When looking back at 2015, Rashad Jennings led the charge with a not-so-terrible 863 yards and 4.4 yard-per-carry average. The problem? Between Jennings, Shane Vereen, Andre Williams, and Orleans Darkwa, they had a total of five rushing touchdowns all season long. That just won't cut it.
Consistency at tight end and a no. 2 wide receiver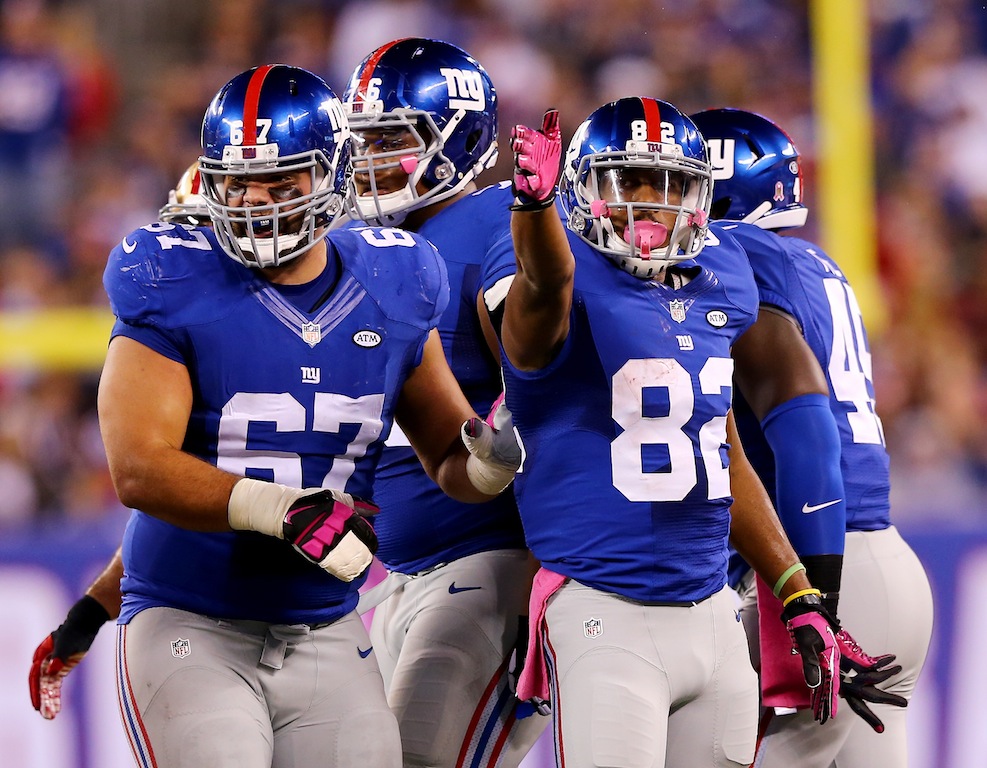 We'll go ahead and pair these two issues together; they're both pretty desperate needs. At this point, when Manning drops back to pass, you can expect his options to be Odell Beckham Jr. first, then Beckham second, and then whoever has any separation at all after that. Rueben Randle wasn't bad in 2015, catching 57 balls for 797 yards and eight touchdowns. Unfortunately, no one's positive that he's truly a No. 2 receiver at this point, as it's still a bit up in the air.
While we'd love to see Victor Cruz back on the field and playing at a high level, that's a whole different concern, as he hasn't been able to get past the brutal injury he suffered two years ago. Cruz still has the ability to return and be that option next to Beckham, but concerns grow as he approaches the age of 30. As for the tight end position, Will Tye seems like a guy who has tremendous upside, especially at only 24 years old. The problem is, we've seen this happen with other tight ends in New York, and they just can't take that next big step.
A prime example is Larry Donnell. Yes, Donnell is still pretty young (27 years old), but after playing 16 games in 2014 and catching 63 balls for 623 yards and six scores, he couldn't stay healthy or remain productive in 2015. His final stat line included eight games played, 29 catches, 223 yards, and two scores. Something has to give here.
The struggling defense
The Giants have some talent, but the problem is, they're looking at potentially losing both Jason Pierre-Paul (currently embroiled in a lawsuit with Adam Schefter and ESPN) and Prince Amukamara this offseason. This won't do much to help them improve their defense, which allowed 27.6 points per game in 2015 (third-worst in the NFL). If the Giants want to return to the playoffs for the first time since 2011, addressing defense in a big way this offseason will be absolutely huge. The good news for New York is that there are quite a few big names in free agency, and the draft gives them a great opportunity to pick up an immediate playmaker.
This team totaled just 23 sacks in 2015, the third-fewest in the league, so it's obvious that there are plenty of positions that need to be addressed for the G-Men. If you want even better news as a Giants fan, they have a ton of money to spend, especially with Pierre-Paul unlikely to return. New York should be able to take their pick of free agents, but that doesn't mean that big names like Josh Norman from Carolina or Von Miller from Denver will even hit the market in the first place.
Statistics courtesy of ESPN.com and salary information from OverTheCap.com.
Follow Jeff Smith on Twitter @JSM8ith