NFL: Why the Houston Texans Won't Make the Playoffs Next Year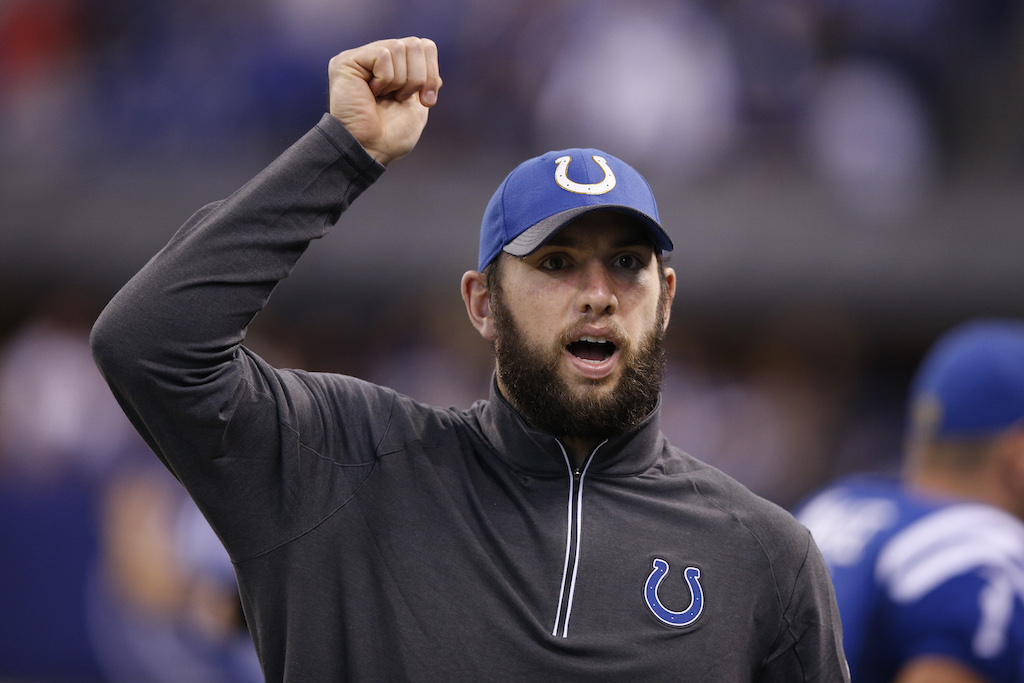 Will your team make the NFL playoffs next year? Here, we present a playoff-focused series on whether or not teams have a shot at making next year's NFL postseason. Jeff Smith and Jimmie Kaylor will make arguments for their respective sides in a point-counterpoint format. Today, we'll touch on whether or not the Kansas City Chiefs can make it back to the postseason in 2016.
The Houston Texans pulled off what can be called nothing less than a big surprise in the 2015-16 season, when they made the playoffs by winning the AFC South. While we know the South
isn't one of the best divisions
in the NFL, they still weren't expected to take home the crown. In all honesty, it came down to some stellar defense for the Texans last year, as they allowed just 313 points against, and scored just 339 points on the season. 
Regardless, Houston made the playoffs, so they are now the favorites to do it all over again in 2016-17, right? Not so fast. While J.J. Watt is probably the best defensive player in the NFL, there's plenty of reasons why this team won't take down the AFC South next year. Let's get right into it, and kick it off with a man who we all know — and who Texans fans probably don't love.
A healthy Andrew Luck
We all know that the Indianapolis Colts are still the frontrunners to win the division, and that's largely thanks to Andrew Luck. Obviously Luck couldn't stay healthy in 2015, resulting in him playing in just seven games and posting a woeful 55.3 completion percentage. It's really tough to judge a player like Luck in a shortened season that featured multiple injuries.
Regardless, you can bet that the Texans defense will have their hands full with Luck and the intriguing Colts offense in 2016. Luck didn't face Houston last season, but back in 2014, we saw him post a 2-0 record, while throwing for 557 yards, five touchdowns, and two interceptions. Luck will be the player who can propel Indianapolis back to the top of the division, leaving Houston fighting for a wild-card berth.
Improvements across the division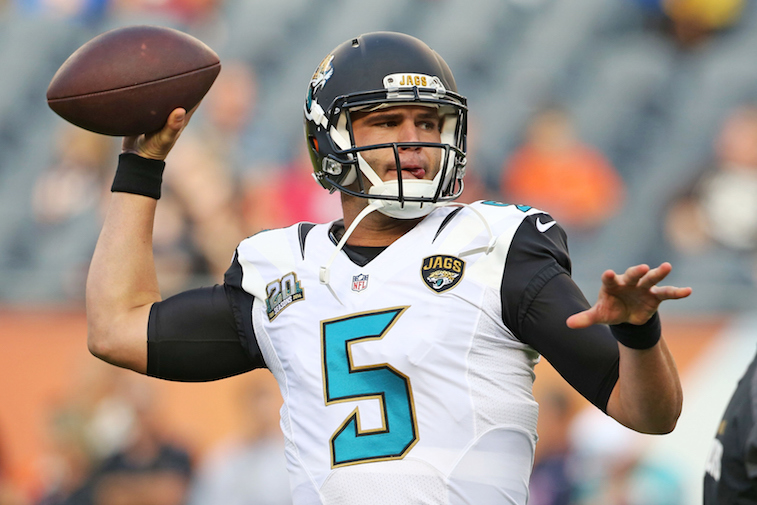 We can talk about the Colts all day, and while it seems like they took a step back in 2015 with their 8-8 record, the fact that this team almost won the division without their star quarterback is pretty telling. On top of that, let's not forget about the rest of the division, specifically the Jacksonville Jaguars, who will be much improved once again.
Sure, the Jaguars were just 5-11 last season, but with Blake Bortles improving from 11 touchdowns in his rookie season to 35 in his second year, that has to be pretty scary for the rest of the division. The Jaguars also have two talented wide receivers in Allen Robinson and Allen Hurns, as well as a second-year running back in T.J. Yeldon. Last up, you can bet that the Jaguars will look to spend money this offseason to improve their defense.
Now, the Titans aren't nearly as close as the Jaguars, especially after a 3-13 season. The bright spot is obviously Marcus Mariota, as he played in just 12 games last season, but still showed his massive talent for this team. If the Titans can figure out their run game and get guys like Dorial Green-Beckham to take that next step, they will be tough to stop offensively.
Question marks at quarterback and running back
While the conversation about the Texans' improvements is important, nothing is as crucial as their own in-house questions right now. Not only is the team uncertain with quarterback Brian Hoyer, but as Josh Alper of Pro Football Talk reports, the team is expected to release running back Arian Foster as well. Basically, there will be a lot of things that the Houston offense needs to figure out, and that's pretty terrible news.
Just a season removed from averaging 21.2 points per game (tied for No. 21 in the NFL), Houston now has to find an answer at running back and consistency at quarterback. The only good news is the fact that DeAndre Hopkins has quickly proven that he's one of the best wide receivers in the NFL. Looking specifically at running backs, the current options in Houston include Alfred Blue, Chris Polk, and Jonathan Grimes, who all fell below 700 rushing yards last season.
To top it off, between the three of them, they had a combined four rushing touchdowns all year long. As for Hoyer and the quarterback position, he not only struggled with injuries all season long, but when he was back for the playoff game against the Kansas City Chiefs, he truly fell flat. Hoyer completed just 44.1% of his passes for 136 yards, no touchdowns, and four interceptions in the 30-0 loss. These issues aren't going away, and they may be the undoing of Houston in the 2016-17 season.
Statistics courtesy of ESPN.com and Pro-Football-Reference.com.
Follow Jeff Smith on Twitter @JSM8ith