NFL: Why the Miami Dolphins' Approach to Building a Team Is Wrong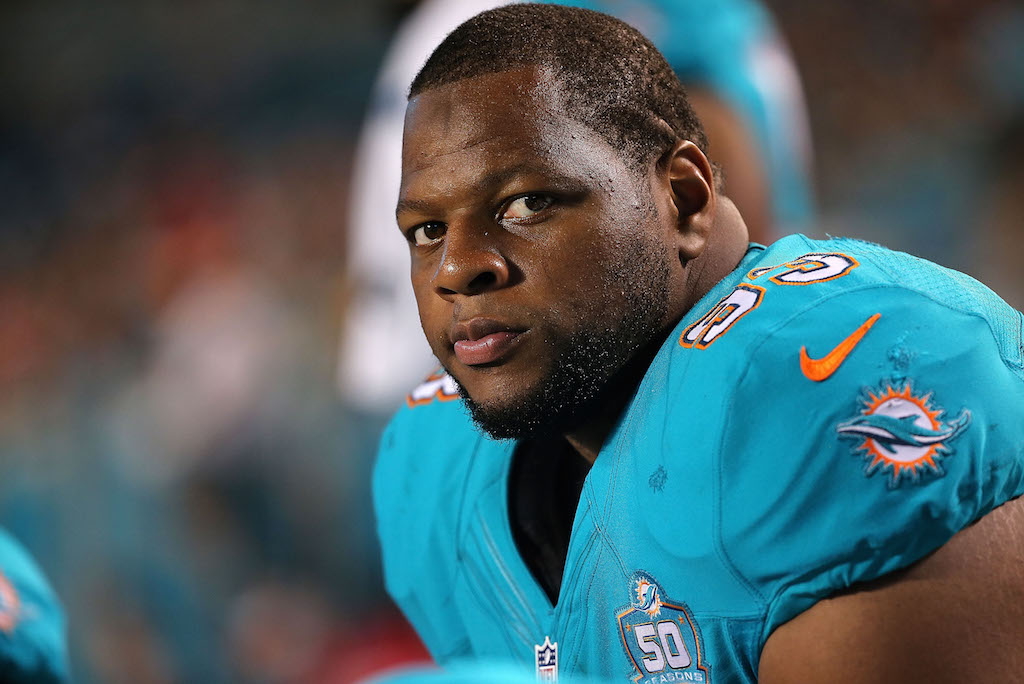 For the second straight offseason, the Miami Dolphins have been one of the most active teams in the league. Last year, they signed defensive tackle Ndamukong Suh — who most people viewed as a once-in-a-generation type of free agent — to a record-breaking deal, they locked up quarterback Ryan Tannehill for the long term, and they also added a Pro Bowl-caliber tight end to their roster in Jordan Cameron.
Those signings, combined with several hefty contracts that the team already had on their books, resulted in Miami closing out the 2015 season with one of the worst salary cap situations in the National Football League. And as a result, most people around the league expected the Dolphins to have a relatively quiet 2016 offseason.
As it turns out, that couldn't have been further from the truth. In what could be called their smartest move of the offseason, the Dolphins kicked things off by re-structuring the contracts for Suh and outside linebacker Koa Misi. This freed up enough salary cap space for them to be active in free agency or work toward re-signing some of their own free agent talent.
The team responded by swapping first-round picks with the Philadelphia Eagles in exchange for cornerback Byron Maxwell (one of the most overpaid players in the league) and linebacker Kiko Alonso, who struggled to stay healthy the last two seasons. While the Dolphins were able to restructure Maxwell's contract, we still can't figure out what went through the heads of General Manager Chris Grier and Executive Vice President of Football Operations Mike Tannenbaum when they completed this trade.
Grier and Tannebaum followed their head-scratching trade up by allowing running back Lamar Miller, wide receiver Rishard Matthews, and defensive ends Derrick Shelby and Olivier Vernon, who are all entering the prime of their careers, to depart during free agency. They did sign veteran defensive end Mario Williams and offensive tackle Jermon Bushrod. The bottom line, however, is that the Dolphins depleted themselves of a big chunk of their core group of young players and replaced them with veterans whose careers have seen better days.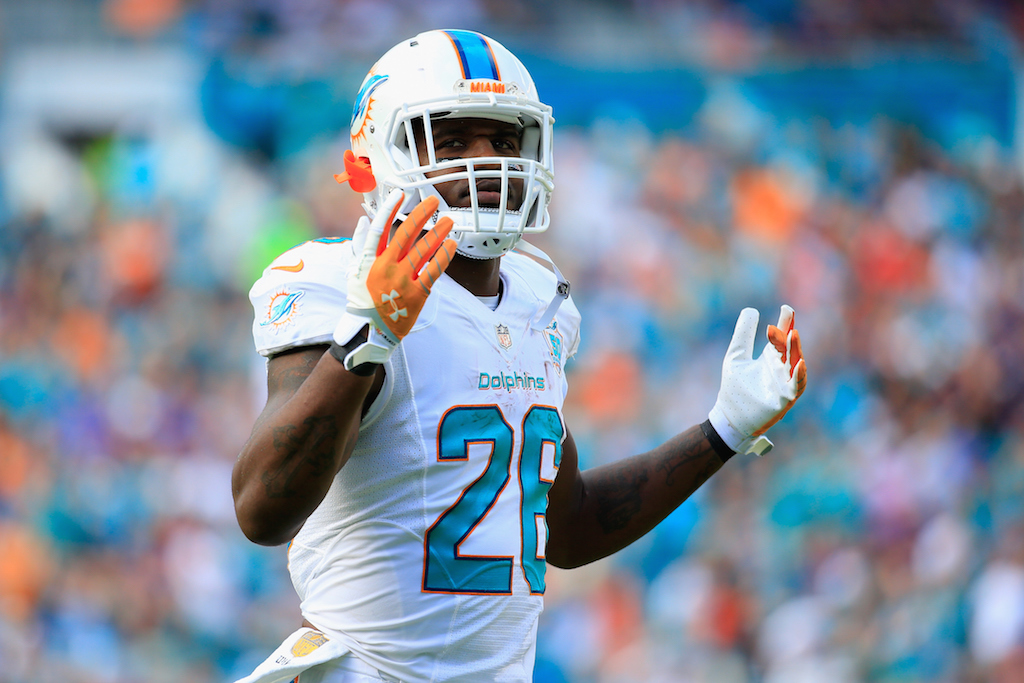 In our eyes, the Dolphins set themselves back for years when they decided to let go of Vernon, Miller, and Matthews. However, to be fair, there was no way they could afford to give Vernon the type of contract he landed with the New York Giants, but they could have easily held onto the 25-year-old pass rusher for at least the 2015 season on their transition tag had they not pursued and ultimately brought in Williams.
After losing out on Miller, the Dolphins signed restricted free agent running back C.J. Anderson to a four-year, $18 million contract that included $10 million in guaranteed money. Anderson has flashed glimpses of brilliance during his three-year NFL career, but for roughly $8 million (probably less) more (spread out over four years), Miami could have kept Miller.
And we really cannot comprehend how Grier and Tannebaum let Matthews go. They have been desperate to shore up the wide receiver position for several years now — and rightfully so given their substantial investment in Tannehill — and Matthews looked like a rising star out of the slot in 2015.
It has been proven time and time again that overspending in free agency and building a team with aging veterans who are well past their prime can be detrimental to the long-term success of an NFL franchise. Of course, there are rare instances — the Denver Broncos from 2012-15 being a prime example — of teams that are able to parlay massive free agency expenditures into success that is sustainable over the course of multiple seasons.
But for the vast majority of the league, the only way to build a team that can achieve long-term success is by drafting well (in the early and late rounds), spending smartly, and infrequently during free agency, and doing everything possible to keep their core group of players together for the bulk of their careers.
The Dolphins are building their team as if they are in a full-blown "win-now" mode. The only problem with that is they have only made one playoff appearance in the last 14 seasons. And we don't expect to see that change anytime soon.
All salary cap and contract data courtesy of Spotrac.