NFL: Why the Seahawks Need Kam Chancellor on the Field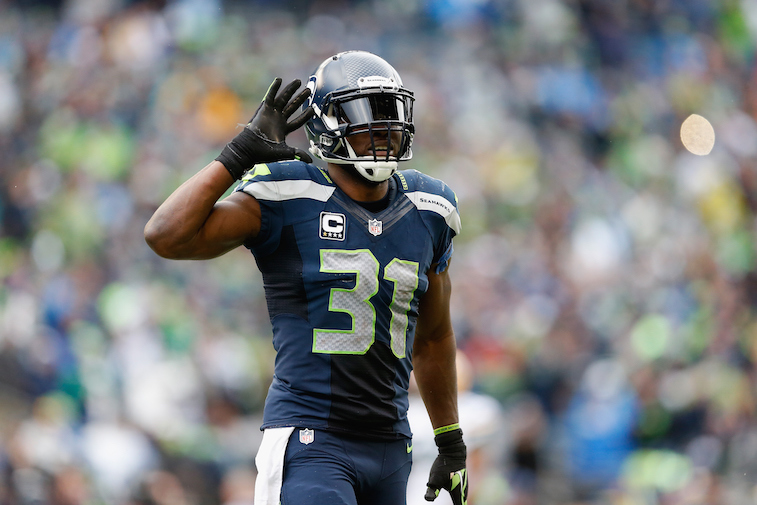 Over the past five years, Seattle Seahawks head coach Pete Carroll and General Manager John Schneider have built one of the greatest defenses in the history of the National Football League.
This is not hyperbole, this is fact — Since Carroll and Schneider arrived in Seattle in 2010, the Seahawks have posted a regular season record of 50-31, won three NFC West division titles, gone 7-3 in postseason play, won two NFC championships, and most importantly, they won the first Super Bowl title in franchise history. While their offense, especially their running game, has been solid during the Carroll-Schneider era, they simply would not have had the success they've had without what has become a historically great defense. And their defense would never have emerged as one of the all-time great units in league history without the emergence of All-Pro strong safety Kam Chancellor (pictured above).
In case you've missed it, Chancellor, who is one of the most physically imposing safeties in the league, is currently in the midst of a contract dispute with the Seahawks, which led to his decision to hold out of all team activities when the team's training camp opened almost six weeks ago. First things first, who can really blame Chancellor for wanting more money after seeing the details of the contract extensions the team gave to cornerback Richard Sherman, safety Earl Thomas, quarterback Russell Wilson, and linebacker Bobby Wagner? All four players are earning an average salary of well over $10 million per season, while Chancellor's current contract is paying him an average salary just over $7 million per season. Based on those numbers, Chancellor is undeniably due for a pay raise. However, the problem for Chancellor and his representatives is that the 27-year-old safety still has three years remaining on the contract extension he signed prior to the 2013 season.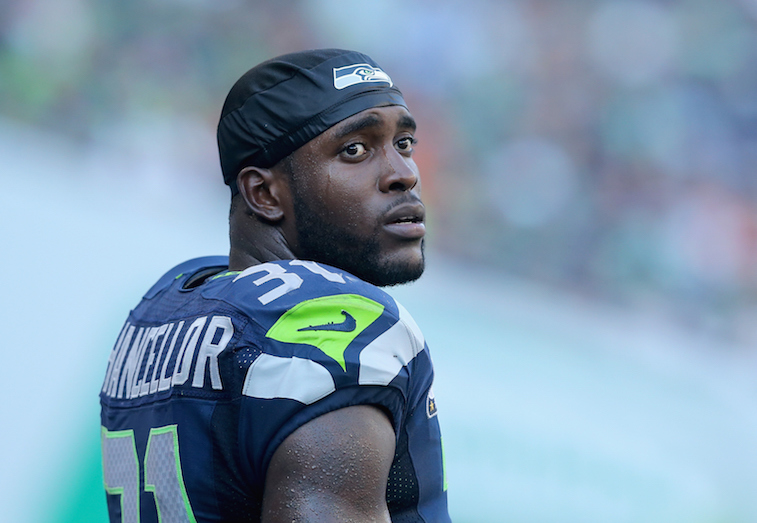 Chancellor's importance to the Seahawks' defense became painfully clear during the team's Week 1 loss to the St. Louis Rams on Sunday. The Seattle defensive front seven continued their run of stellar play, giving up just 2.9 yards per carry for the game. Their defensive backfield and pass defense were another story. Not only did they miss Chancellor's leadership, but they also allowed St. Louis quarterback Nick Foles to post a quarterback rating of 115.8 by completing 66.7% of his passes for just under 300 yards, and one touchdown pass. More importantly, Chancellor's replacement in Seattle's starting lineup, Dion Bailey, is the player who gave up the game-tying 37-yard touchdown pass to Rams wide receiver Lance Kendricks in the final minute of regulation time. St. Louis went on to win the game, and looked like a team that could make a serious run at knocking the Seahawks off of the top of the NFC West mountain.
The Seahawks are now facing a difficult decision: they can either re-work Chancellor's contract with three years remaining and set a dangerous new precedent in regards to future contract disputes, or they can let Chancellor continue his holdout and hope they can adequately fill his position with what they already have on the roster. If you're asking us, the Seahawks need to find a way to Chancellor back on the field. Their window of time to win another Super Bowl with their current core group of players is shrinking daily, and it's clear that they need him in the lineup to do so.