NFL: Why the Seahawks Will Be Super Bowl 51 Contenders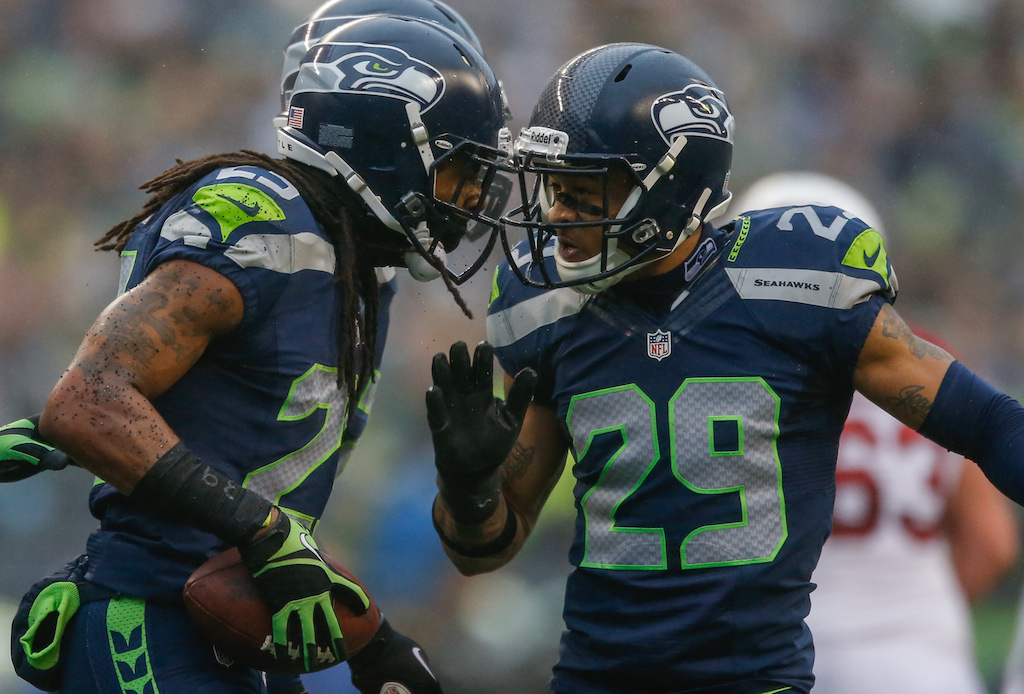 Will your team make the NFL playoffs next year? Here, we present a playoff-focused series on whether or not teams have a shot at making next year's NFL postseason. Jeff Smith and Jimmie Kaylor will make arguments for their respective sides in a point-counterpoint format. Today, we'll touch on whether or not the Seattle Seahawks should be considered Super Bowl contenders in 2016.
The Seattle Seahawks are at a crossroads. After winning two-straight NFC championships, bringing home the first Super Bowl title in franchise history, and generally looking unbeatable for most of the 2013 and 2014 seasons, the Seahawks took a step back in 2015. Sure, they still managed to flash signs of brilliance during this past season, but let's face it, 10-6 regular season records and early playoff exits are now completely unacceptable in Seattle. And things are only going to get more difficult for the Seahawks for the simple fact that they 'can't keep everyone'. However, with all that being said, we firmly believe that Pete Carroll's team will be a legitimate Super Bowl contender in 2016.
Since Carroll and General Manager John Schneider took over in Seattle back in 2010, the Seahawks have proven the longstanding sports cliché 'defense wins championships' to be true. And while they may suffer some roster attrition this offseason, the Seahawks will almost surely be among the league's best defenses again in 2016.
Safety Kam Chancellor and defensive end Michael Bennett are both unhappy with their current contracts, and linebacker Bruce Irvin, defensive tackles Brandon Mebane and Ahtyba Rubin, and cornerback Jeremy Lane are all slated to be unrestricted free agents when free agency opens in March. With right around $22 million in salary cap space to work with (and several notable free agents on the offensive side of the ball), the Seahawks are going to find it hard to keep this group together. However, we believe that the contract situations with Chancellor and Bennett will work themselves out, and Carroll and Schneider have proven to have a knack for finding the right players for the right price to fill the holes in their roster. Simply put, the Seahawks' will again have a defense that keeps them within striking distance of their opponents in every game they play in 2016.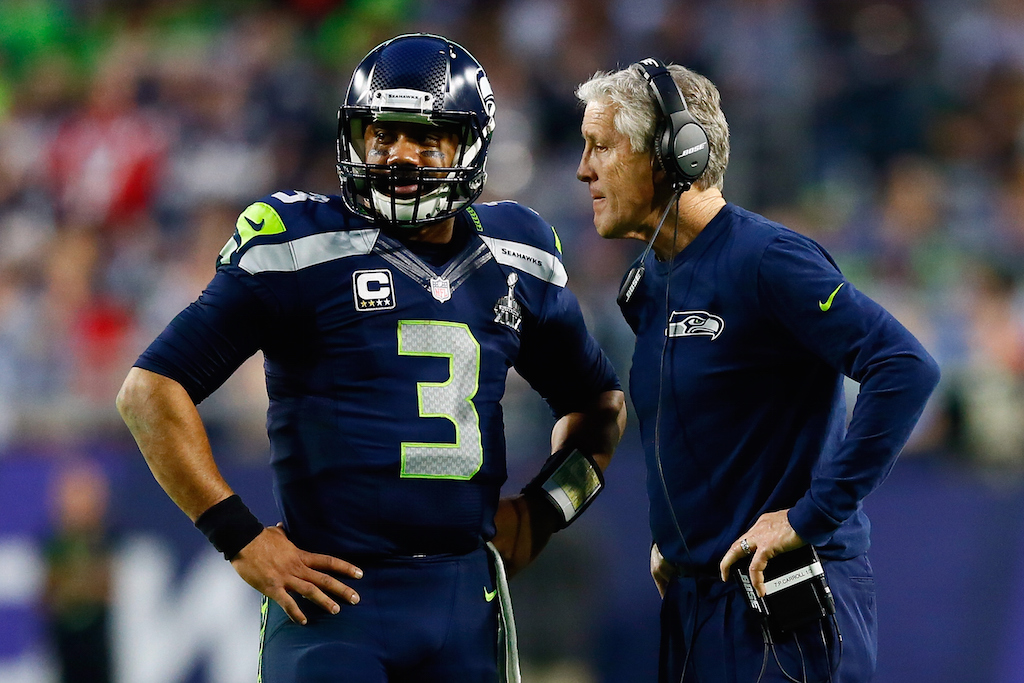 The next reason why we can place our best behind Seattle re-emerging as Super Bowl contenders? Quarterback Russell Wilson. Before going on, we need to take a moment to eat a little crow and admit that Wilson flat-out proved us wrong with his play in 2015. He played like a truly elite quarterback in Seattle's final seven games of the regular season, throwing for 24 touchdown passes and only one interception, and an average of 273 passing yards per game. More importantly, though, the Seahawks went 6-1 over that stretch. If he continues to play at that level, Seattle will suddenly have a powerful offense to compliment their dominating defense.
That brings us to our next point. In addition to Wilson, the Seahawks also have a couple of emerging stars on the offensive side of the ball in running back Thomas Rawls and wide receiver Doug Baldwin. Rawls, a former undrafted free agent out of Central Michigan, rushed for 830 yards and four touchdowns on 147 carries while filling in for the recently retired Marshawn Lynch while he was injured in 2015. Baldwin, on the other hand, posted the first 1,000-yard receiving season of his career and hauled in a league-high 14 touchdown receptions in 2015. The Seahawks will be leaning heavily on both players in 2016, and we are expecting each of them to perform at a Pro Bowl-caliber level.
The Seahawks will undoubtedly have a different look in 2016. They will lose a handful of players during free agency, and as we previously mentioned, they will have to account for the retirement of Lynch, who was one of the best running backs the league has seen since the turn of the Millennium. But, when it comes down to it, the Seahawks still have one of the most talented rosters in the league, and they have vast amounts of experience playing in (and winning) big games. Expect to see Seattle contending for a Super Bowl title in 2016.
All statistics courtesy of Pro-Football-Reference. Contract and salary cap data courtesy of Spotrac.