NFL: Why the Seahawks Won't Be Super Bowl 51 Contenders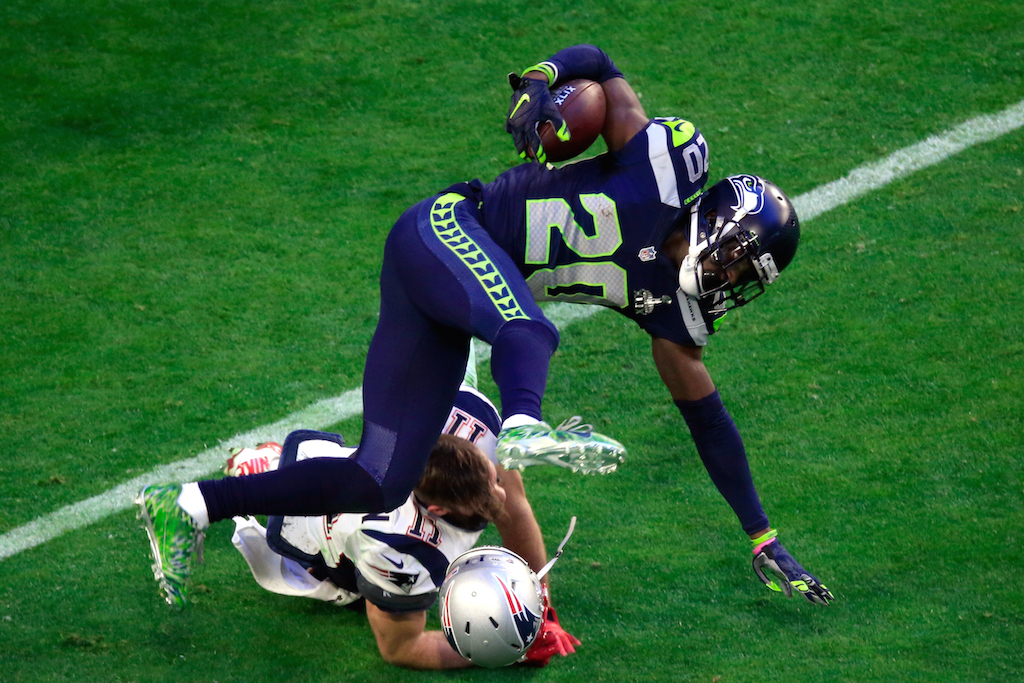 Will your team make the NFL playoffs next year? Here, we present a playoff-focused series on whether or not teams have a shot at making next year's NFL postseason. Jeff Smith and Jimmie Kaylor will make arguments for their respective sides in a point-counterpoint format. Today, we'll touch on whether or not the Seattle Seahawks should be considered Super Bowl contenders in 2016.
While a strong argument can almost always be made that the Seattle Seahawks will be Super Bowl contenders, it's time to play the devil's advocate and look at why they may not make it in 2016. Now more than ever, there's reason to believe that Seattle may not be as dangerous next season as we've seen in previous years. Since Pete Carroll came to town in 2010, the Seahawks have missed the playoffs just once; they've also won a Super Bowl and posted a 60-36 record over that span.
Pretty impressive stuff, but if there's one thing we learned about Seattle last season, it's that this team is beatable. Not only did they start out 0-2 with losses to the St. Louis Rams and Green Bay Packers, but they lost to the Rams once more while failing to prove they could consistently defeat the best teams in the NFL. Their wins from 2015? The Chicago Bears, Detroit Lions, San Francisco 49ers (twice), Dallas Cowboys, Pittsburgh Steelers, Minnesota Vikings, Baltimore Ravens, Cleveland Browns, and Arizona Cardinals.
The losses? The Rams (twice) and Packers as mentioned, as well as the Cincinnati Bengals, Carolina Panthers, and Arizona Cardinals. Of those five teams they lost to, four made the playoffs. They only defeated three playoff teams in their 10 wins. Obviously, in the NFL, a win is still a win, but this Seahawks team is vulnerable. Let's check out why they won't contend in 2016-17.
The ridiculously talented NFC
Not only did the Panthers have Seattle's number twice last season on their way to the Super Bowl, but the NFC as a whole seems to be picking up a bit of steam. We can mention the Cardinals, who won't lose much this coming season while looking to get back to the NFC championship game and hopefully the Super Bowl. Then we have the newly-relocated Los Angeles Rams, who obviously have a talented defense, great running back in Todd Gurley, and went 7-9 without any real consistency at quarterback.
All of that is just from three teams. From there, we have the Minnesota Vikings and Green Bay Packers, who will only be better next season, especially with Jordy Nelson returning from injury to work with Aaron Rodgers. The Atlanta Falcons, New Orleans Saints, and even Tampa Bay Buccaneers are all intriguing teams to watch in the NFC South along with the Panthers. While the Buccaneers are probably still a year or two away, the Falcons and Saints have explosive offenses, and both should be playoff contenders next season if they can get it together.
Last up, the woeful NFC East, which features the up-and-coming Washington Redskins, as well as the early favorite Dallas Cowboys, who will finally have a healthy Tony Romo and Dez Bryant. Let's not forget about Eli Manning and Odell Beckham Jr. in New York either. All of these teams listed don't even really factor in the "sleeper" options. The Seahawks are ridiculously talented, but they will have their work cut out for them, and another slow start won't get the job done in 2016.
Jimmy Graham's ineffectiveness and Doug Baldwin's 2015 explosion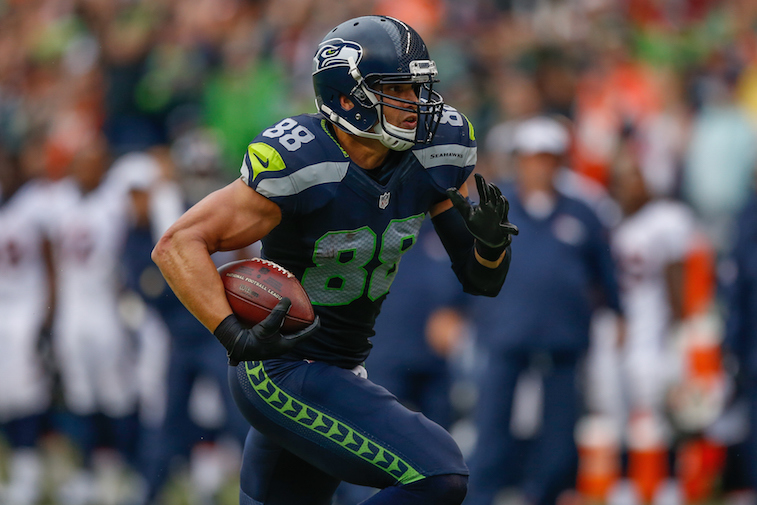 Before we get to Jimmy Graham, you're probably wondering why Doug Baldwin's late-season explosion is listed under why the Seahawks won't contend in 2016. Well, with a huge finish like Baldwin had last season comes a whole lot of attention the following year. Teams will lock in on Baldwin, which would be fine, except that at the time this is being written, the Seahawks have both Jermaine Kearse and Ricardo Lockette set to hit free agency. This means that a lot of pressure will head toward second-year talented receiver Tyler Lockett, as well as tight end Jimmy Graham.
Can Lockett and Graham handle it? It's definitely possible, but Graham's role in this offense is a whole different concern. Before tearing his patellar tendon in Week 12 against the Pittsburgh Steelers, Graham had been largely unimpressive during his first season with the Seahawks. It's not that he caught 48 balls for 605 yards — which isn't completely awful — it's more about the fact that he had just two touchdowns.
The great news for Seattle is that other players stepped up, but it's a bit strange that five of the team's six losses came with Graham healthy. Regardless, after two touchdowns in his first three games, Graham was held out of the end zone over his final eight games. Should you have concerns about Graham and his ability to relieve pressure from Baldwin? Yes, absolutely.
Depth question marks and players hitting free agency
We mentioned the wide receiver position and how it could be impacted by free agency, but there's much more to be concerned about than just that. While Thomas Rawls seems like the real deal at running back, the team is losing Marshawn Lynch to retirement, as well as Fred Jackson, Christine Michael, and Bryce Brown to free agency. To go along with that, offensive linemen Russell Okung and J.R. Sweezy are both set to hit the market as well. It won't be easy sledding for Rawls in the run game if Seattle doesn't find a way to fix these things.
On the defensive side of the ball, there are just more key areas that the Seahawks need to deal with. Brandon Mebane, Ahtyba Rubin, and Bruce Irvin are all scheduled to become free agents. While it could be far worse for Seattle, these are still tough losses to take. It's obvious that the team will likely be able to bring back at least a few of these names, but each could command fairly big contracts on the free agent market. We're talking contracts that Seattle may not have interest in matching.
The Seahawks are losing depth pretty much across the board, but how they choose to address these issues this offseason will be telling. Either way, the argument for the Seahawks to make the playoffs is one thing, but for them to do any type of damage in the postseason is another. Whichever way you want to look at it, there are plenty of reasons why we shouldn't be completely sold on Seattle in 2016.
Follow Jeff Smith on Twitter @JSM8ith
Statistics courtesy of ESPN.com and free agency information courtesy of OverTheCap.com.