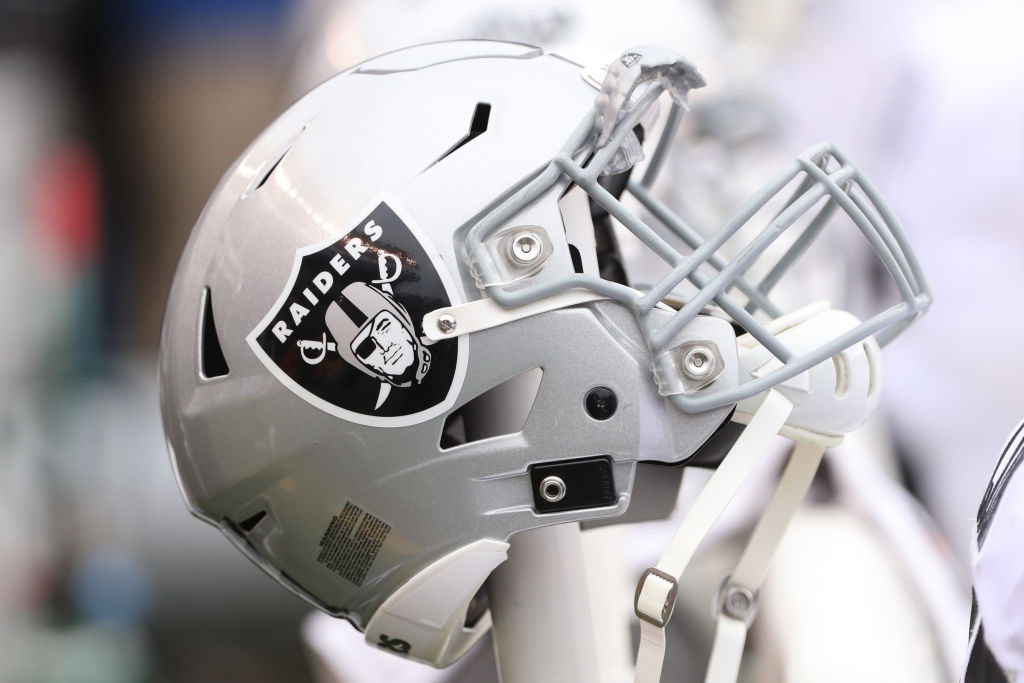 NFL: Will Antonio Brown Really Retire Over Schutt Air Advantage Helmet?
Jon Gruden and the Oakland Raiders were expecting drama when they traded for Antonio Brown, but nothing quite like retiring over a helmet.
The Oakland Raiders knew when they traded for Antonio Brown that they were getting a player with both a massive skillset and a massive ego. But even in their wildest dreams (or nightmares), the Raiders couldn't have imagined the first few weeks of training camp going anything like this.
Antonio Brown has let the Raiders know that he will not play football anymore if he isn't allowed to wear the helmet that he spent the first nine years of his career wearing. The helmet was banned by the NFL this offseason for player safety purposes, so Brown could be facing an uphill battle in trying to get clearance to wear it. But would he really end his career over it?
The issue with the helmet
The helmet in question is a Schutt Air Advantage. This model has been discontinued by Schutt, and the National Operating Committee for Standards and Athletic Equipment (NOCSAE) does not certify the helmet as safe to use. The NFL doesn't allow players to wear helmets that don't have NOCSEA certification.
So Brown, like many other players including Tom Brady, is being forced to select a new helmet this season. But unlike the rest of the league, Antonio Brown refuses to relent on the issue. He had a two-hour conference call with an independent arbitrator on Friday to plead his case that he should still be allowed to wear his 10-year-old helmet.
Brown's erratic behavior this offseason
Per NFL.com's Michael Silver, the helmet drama with Antonio Brown and Oakland began all the way back at organized team activities (OTAs) in May. Brown was told by the Raiders staff that he'd have to wear a league-approved helmet, and he argued loudly that Tom Brady and Aaron Rodgers weren't being held under this kind of scrutiny before storming off in protest. When the Raiders sent Brown a video of Aaron Rodgers playing with a new league-approved helmet at OTAs, Brown returned to practice as if nothing had happened the next day. He accepted the new helmet the trainers gave him.
"However, sometime in the next couple of weeks, Brown once again tried to take the field with his old helmet," Michael Silver tweeted. "which he had since had repainted with colors approximating – but not completely mimicking – the Raiders' silver-and-black design." He eventually acquiesced and returned to a new model again.
When training camp started, the team was hoping that this issue was officially in the past. It wasn't. In addition to being sidelined with frostbite on his feet, Brown was still complaining about the fact that he couldn't wear his old helmet, unwilling to try on all of the new models that the trainers gave him to try. In recent days he has gone radio silent on the team, no longer showing up to training camp and team meetings as expected.
Will Brown actually retire if he doesn't get his way?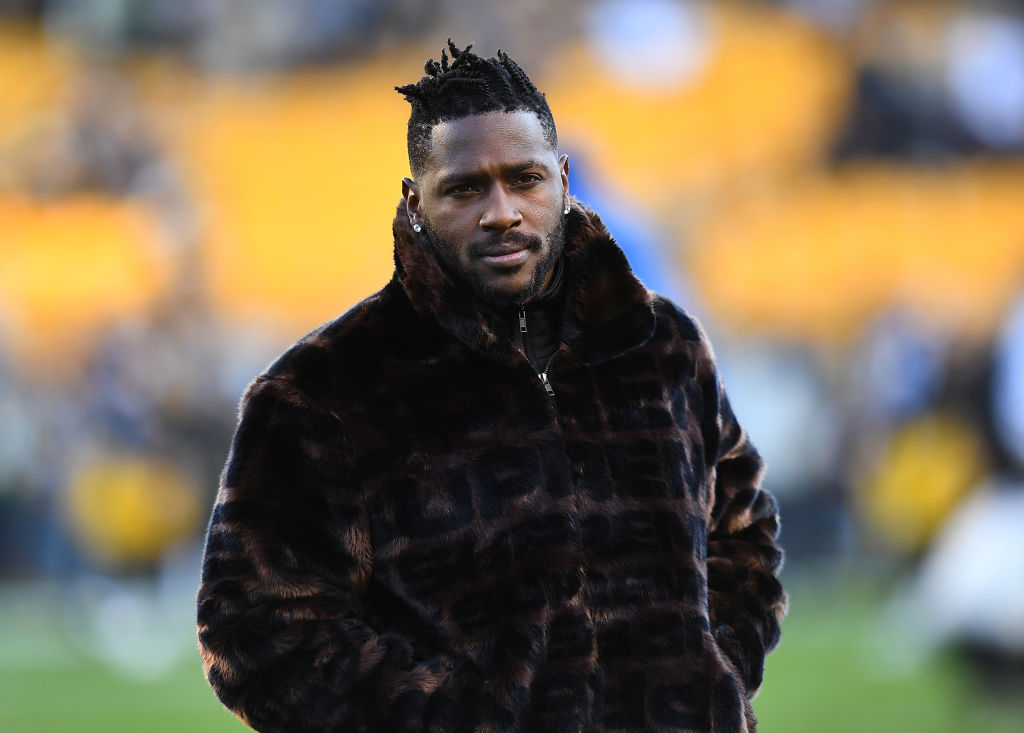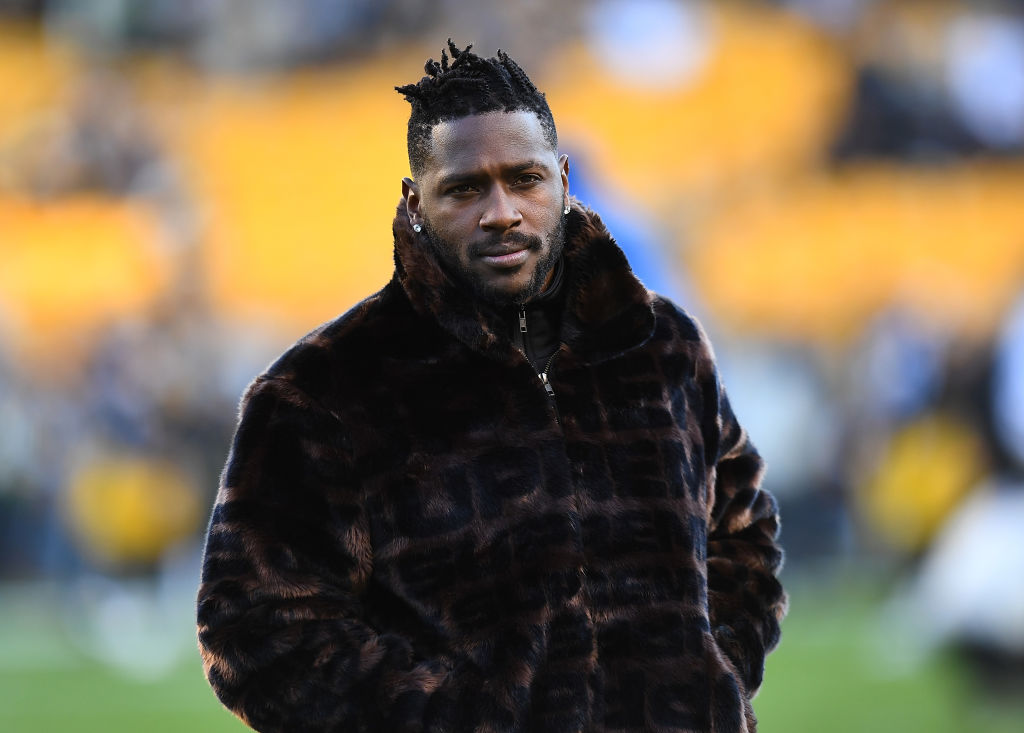 One would assume this is just a bunch of posturing from Antonio Brown. The star wide receiver would be leaving the game in the middle of his prime and would be leaving $30.1 million of guaranteed money on the table. It's probably just a negotiating tactic that he hopes will persuade the league to let him keep his helmet. It isn't likely to work; with how much scrutiny the NFL has come under for player safety and concussion protocol in recent years, approving an uncertified helmet on the count of a temper tantrum wouldn't be a very good PR move.
But who knows, besides Brown himself? The 31-year-old reportedly has a net worth of $30 million and his health, two things that many players do not have when they leave the game of football. If he really feels that he can't find a helmet in which he feels safe and happy in, he could feasibly walk away from the game. It seems ridiculous, but so does showing up to training camp in a hot air balloon.
The whole situation puts the Oakland Raiders in a terrible spot. At some point, they need to start doling out some serious discipline on Antonio Brown, but they've invested too much in him to risk damaging the rocky relationship even further. The Raiders and Brown are both looking like losers in this debacle so far, but the Hard Knocks crew at HBO appear to be big winners with all this drama unfolding.