NFL: Will Chip Kelly's Strategy Fail in Philadelphia?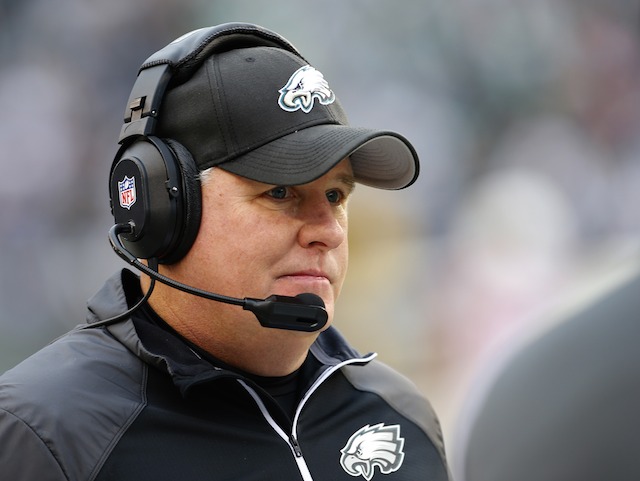 Philadelphia Eagles head coach Chip Kelly is no stranger to innovative thinking. Dating back to his time as the offensive coordinator at New Hampshire, Kelly has never been afraid to challenge the norm. He is most well-known for his up-tempo offenses that feature multiple formations, plays, and personnel groupings. However, it is his off-field approach at the NFL level that has coaches, players, and media members around the league buzzing.
In his brief time as a head coach at the game's highest level, Kelly has made it clear that he is going to build his team to fit the culture that he believes will bring long-term success in the NFL. He hasn't thought twice about moving on from elite talents such as DeSean Jackson and LeSean McCoy simply because they didn't completely buy in to his culture and philosophy. He placed a hard financial value on Jeremy Maclin and refused to match the contract that the Kansas City Chiefs' recently offered his top wide receiver from the 2014 season. He outright released long-time Eagles defensive stalwart and fan favorite Trent Cole after Cole refused to restructure his contract. Cornerback Cary Williams questioned Kelly's approach to practices during the 2014 season, and surprise, surprise, Williams was released this offseason.
Kelly was given full control of the Eagles' football operations this offseason, which means these moves are likely only the tip of the iceberg in Chip Kelly's roster-building process. With that being said, if Kelly develops a reputation around the league as being a domineering egomaniac, he will have an extremely difficult time attracting and retaining elite talent.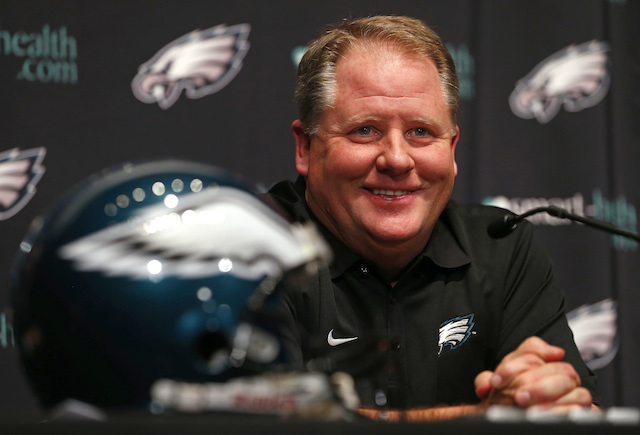 Free agent running back Frank Gore ws the first known casualty to spurn the Eagles because of Kelly's suddenly infamous approach to the game. In case you missed it, Gore and the Eagles had agreed to terms on a free agent contract during the league's early free agency negotiation period, but the 10-year veteran had a change of heart and signed with the Indianapolis Colts. Gore's motivation to join the Colts was partially financially motivated, but mostly had to do with concerns he has over the direction of the Eagles franchise as a whole. The five-time Pro Bowler had concerns over the Eagles personnel now that Maclin is headed to Kansas City, and more importantly, Gore is apprehensive about Kelly's approach to coaching that many of his past players have described as overbearing.
Gore will likely not be the type of player that could make or break the Eagles' 2015 season. In reality, given the stage in Gore's career, it's likely a good thing for both sides to go their separate ways. Nonetheless, his retreat to greener pastures raises the question, will Chip Kelly's approach to coaching and building a team be his downfall with the Philadelphia Eagles? The jury is still out on that one, but it is looking more and more like Kelly's approach will either go down as being brilliant, or as a complete failure and lead to him returning to the college game.