NFL: Will Colin Kaepernick Thrive Under Chip Kelly?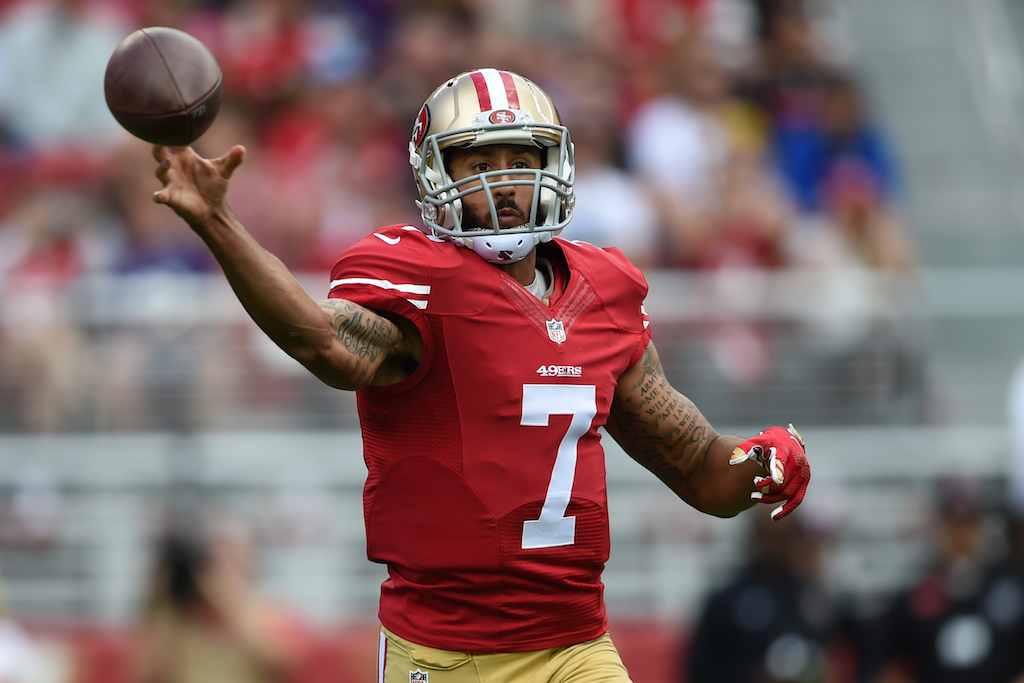 On Thursday morning, 11 days after firing head coach Jim Tomsula following his single season with the team, the San Francisco 49ers hired Chip Kelly. The new head coach spent the last three seasons with the Philadelphia Eagles, coaching one of the league's most explosive offenses — predicated off the read-option and single quick reads in the passing game.
His offense placed in the top five in total offense in his first two seasons. However, the Eagles struggled to play with any offensive consistency this season. A big factor in Kelly's firing — occurring with just one week left in the regular season — may have involved DeMarco Murray's ineffectiveness and Sam Bradford's performance at the helm of the offense. But it didn't take Kelly long to find his footing with the 49ers.
San Francisco also experienced a rough season in their lone year under Tomsula, finishing with the fifth-worst record in the league. This saw the team move away from Colin Kaepernick — after just eight games — to backup Blaine Gabbert. Kaepernick was eventually put on season-ending injured reserve due to a non-throwing arm injury that required surgery. The 28-year-old appeared to be on the fringe of the organization given the nature of his poor performance this past season along with the fact that the team could release him from his lucrative contract in the offseason.
Although general manager Trent Baalke never indicated that the team was moving in a different direction — away from Kaepernick — it was beginning to look like No. 7's days with the team were numbered. This may have completely changed with the hiring of Kelly, whose offense works best with a quarterback with a similar skill set to Kaepernick's, who has a strong ability to throw the ball down the field with accuracy.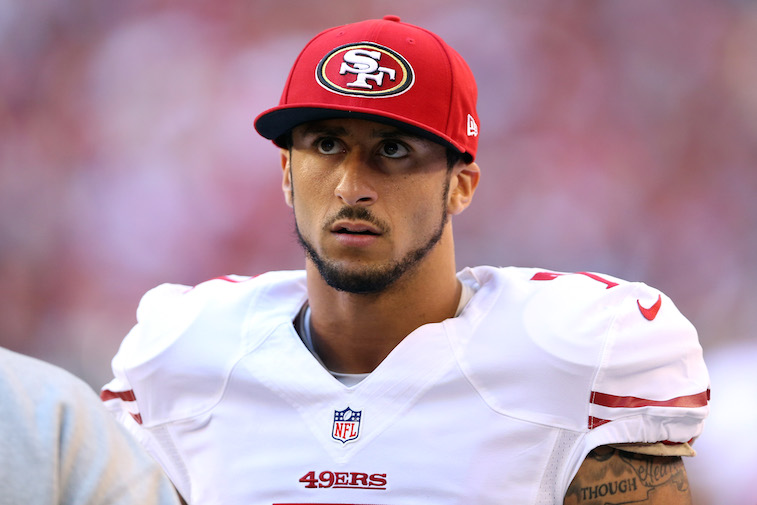 What also helps Kaepernick's case is that he excelled in the read-option in his first season as a starting quarterback, which saw him lead the 49ers to Super Bowl XLVII. His ability to make and extend plays with his legs keeps defenses off balance, and it allows him to be an effective passer. Kelly's offense calls for the quarterback to operate primarily out of the shotgun in the read-option formation. 
The pairing of Kaepernick and Kelly looks great on paper, but there are still plenty of issues with the team. The offensive line is still a work in progress after losing two high-quality starters in Anthony Davis (retirement) and Mike Iupati (free agency). Second-year running back Carlos Hyde disappeared after a strong performance in the season opener, rushing for less than 60 yards in five out of his last six games. Hyde also had plenty of problems staying healthy throughout the year as he was placed on season-ending injured reserve in early December.
Backup Reggie Bush continued to struggle with injuries, playing in just five games before being placed on season-ending injured reserve in early November. The wide receiver corp took a step back, losing key pieces in Michael Crabtree (free agency) and Vernon Davis (trade). However, their offseason addition of Torrey Smith did show glimpses of promise, and tight end Vance McDonald saw some success with Gabbert at quarterback.
There are still plenty of things that need to take shape, but adding Kelly as the head coach demonstrates that the team still believes that Kaepernick may be the team's long-term answer. However, he first has to return to great physical shape in the offseason after undergoing three separate surgeries since September (on his left shoulder, right thumb, and left knee). Ultimately, the opportunity will be there for Kaepernick to prove himself once again; it's just a matter of taking advantage of it.