NFL: Will Matt Ryan Lose His Job With the Falcons?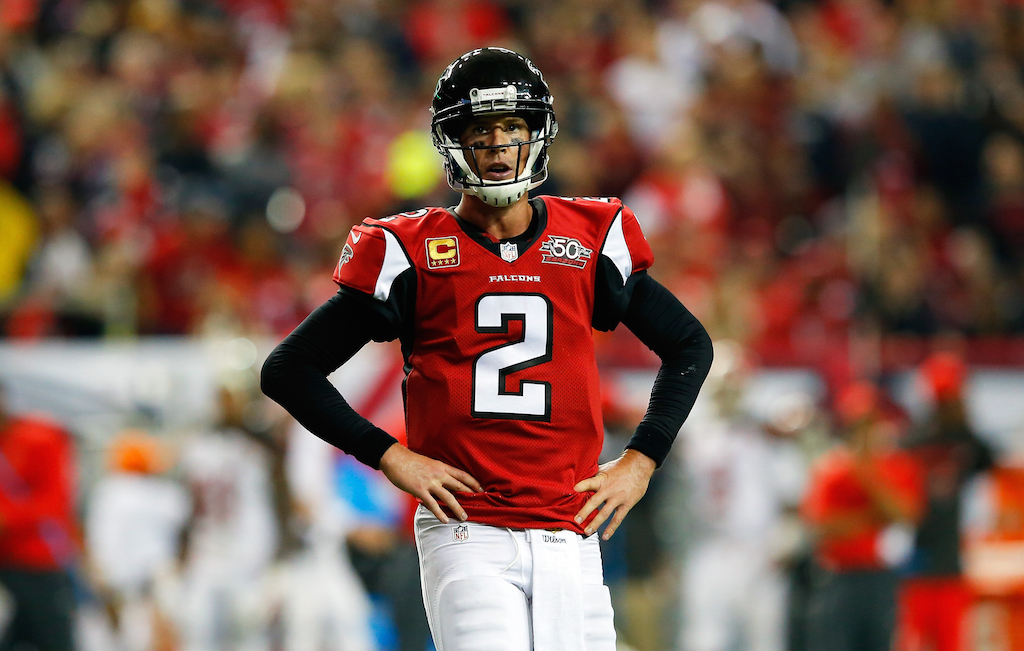 When the Atlanta Falcons selected Matt Ryan out of Boston College with the third overall pick in the 2008 NFL Draft, they truly believed that they landed a player would single-handedly resurrect the franchise. And it's easy to understand why.
In the months prior to Ryan's arrival in Atlanta, the Falcons had been stung by both quarterback Michael Vick (the one-time face of the franchise who was indicted by a federal grand jury for sponsoring and running an illegal dogfighting ring) and Bobby Petrino, who bailed on the franchise to take a college job in the middle of the night (literally) after only 13 games as the team's head coach.
When Ryan arrived at the Falcons' team facility in Flowery Branch, Georgia for his first minicamp, he brought a reputation as a clean-cut, all-American type of guy, who happened to have every trait that teams look for in a potential franchise quarterback. Ryan almost instantly earned the starting job for a Falcons team that was coming off of a disappointing 4-12 season, and he quickly showed that he was capable of playing at a high level in the NFL.
He led Atlanta to an 11-5 record, an appearance in the NFC Playoffs, and won the AP NFL Rookie of the Year award in his first year in the league. Over the next few seasons, Ryan continued to impress, but never fully emerged as a bona fide elite NFL quarterback. He put up some big numbers, and his teams won a lot of regular season games (66 in his first seven NFL seasons, to be exact), but his four career playoff appearances yielded just one victory — a 30-28 win over the Seattle Seahawks in the 2012 NFC Divisional round.
Both the 2013 and 2014 seasons were unkind to the Falcons, which ultimately inspired team owner Arthur Blank to fire Mike Smith — the only head coach Ryan had played for in the NFL — and hire Dan Quinn as his replacement. The move seemed brilliant at first, seeing as how the Falcons jumped to a 6-1 start to the season, looking like legitimate contenders for the 2015 NFC title. However, their fast start proved too good to be true, as everything has fallen apart in Atlanta over the last month. And truth be told, much of their slide can be attributed to the below-average play of Ryan.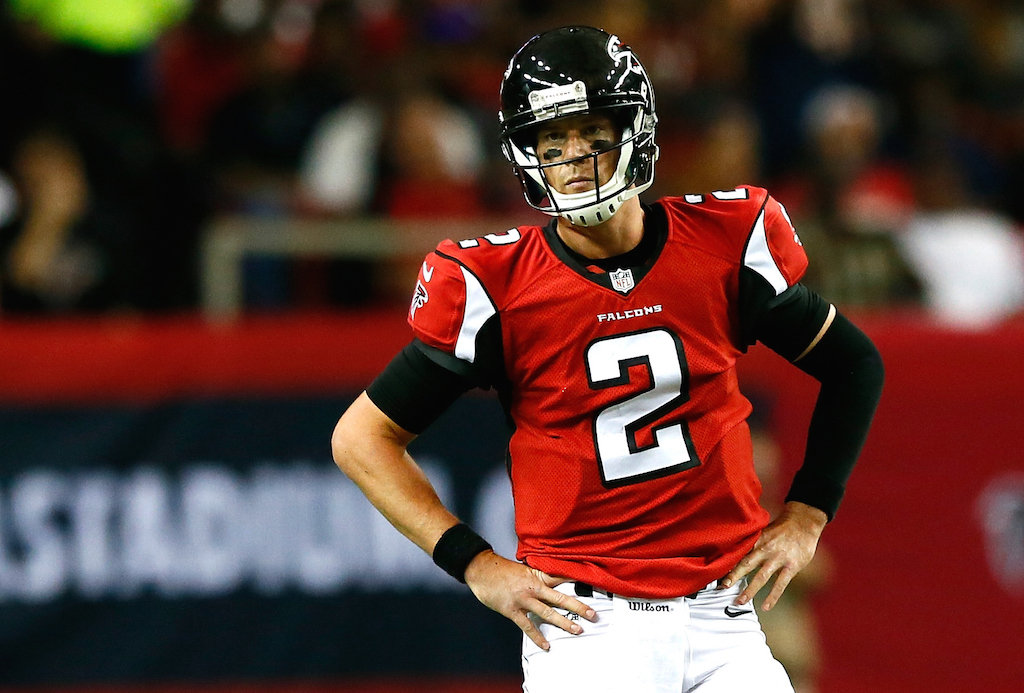 Every professional athlete experiences a slump of some sort over the course of his or her career, and unfortunately, not all of them are able to overcome their issues. Judging by his performance for the vast majority of the 2015 season, we are starting to question whether Ryan will break out of his slump. He is on pace to finish the season with career-highs in interceptions (18) and total turnovers (25), and is rapidly becoming an unreliable player.
What's even more troubling, though, is the fact that Ryan has thrown a league-high four interceptions in the red zone this year. Simply put, at 30 years old, Ryan is playing more like a rookie than a crafty, eight-year NFL veteran. Ryan is well-aware of his struggles, and continues to say all the right things. As he told ESPN's Vaughn McClure:
I know that I'm capable of doing it, and I believe that I'm going to do it every time we step onto the field. You have to believe in your ability. You have to believe in the guys around you. And I do. And I expect every time I go onto the field to play at a really high level and give us a winning performance. I haven't done that the last couple weeks, but it's in there. I'm hell-bent on doing everything that I can to ensure that happens this week.
While it's nice to see that Ryan is self-aware, the time has come for him to put up or shut up. With job security on the line, Quinn and general manager Thomas Dimitroff will undoubtedly run out of patience with Ryan if his current trend of subpar play continues. Ryan's job may be safe for now, mainly because of his contract and the team's lack of another viable option at the quarterback position. If the three-time Pro Bowler fails to lead the Falcons to the postseason in 2015, don't be surprised when his time in Atlanta comes to an end this offseason.
All statistics courtesy of Pro-Football-Reference.