NFL: Will Peyton Manning Play Beyond 2015?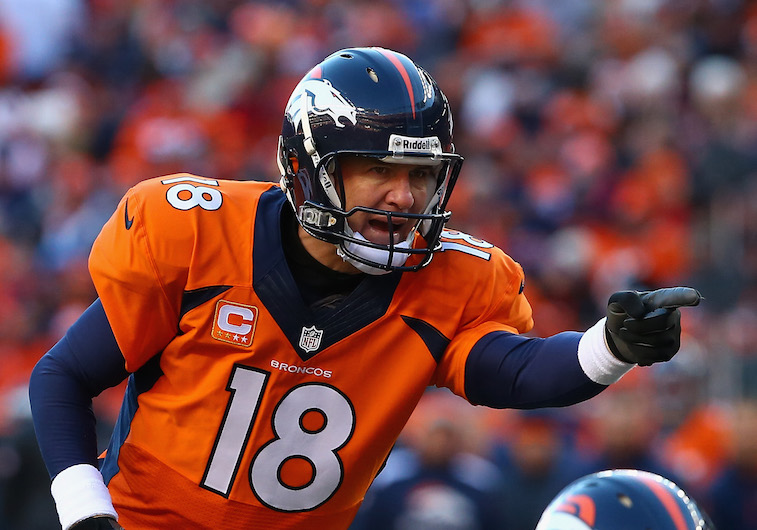 At one point in time, there was a legitimate chance that the Denver Broncos' divisional-round playoff loss to the Indianapolis Colts last year would ultimately turn out to be the last game of Peyton Manning's record-breaking NFL career. It wasn't until Manning passed his yearly physical and agreed to take a $4 million pay cut for the current season that we knew the five-time MVP would be back for a fourth season with the Broncos in 2015.
One of Manning's biggest holdups in contemplating whether he would play in 2015 was the fact that the Broncos will be adjusting to a coaching change. John Fox is out, and former Broncos quarterback and Houston Texans head coach Gary Kubiak is in. Scheme changes are a major part of every coaching change.
From the outside looking in, it would be easy to wonder how well Manning, who is the epitome of a pocket passer, would fit into Kubiak's offensive system, which relies heavily on quarterback rollouts. In an effort to sway Manning toward returning in 2015, Kubiak personally eased those concerns by publically saying that he was willing to build a new offense around Manning's strengths. Long story short, Manning bought into Kubiak's vision and is said to be excited about what's in store for the Broncos offense in 2015.
Given the uncertainty that surrounded Manning's NFL future this offseason, it would be natural for most people to assume that the 2015 season will be a farewell tour of sorts for the future first-ballot Hall of Famer. At his press conference following the Broncos' first day of veteran mini-camp, Manning made it clear that he feels differently.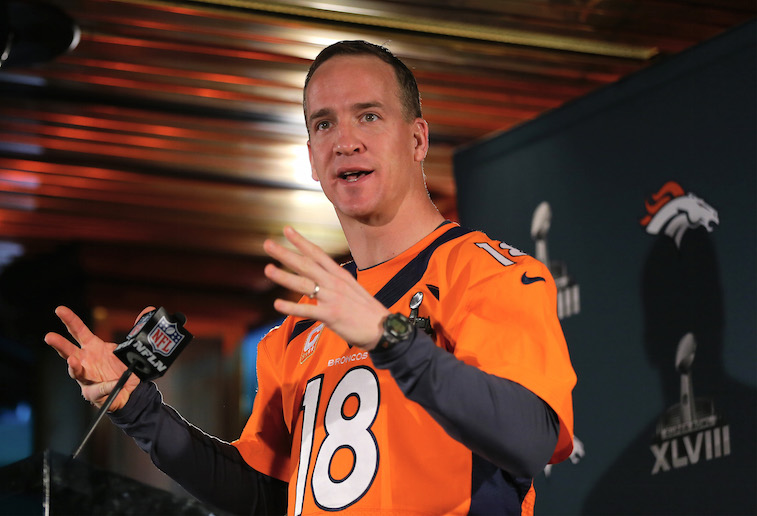 One reporter in attendance chose to be direct, asking Manning whether he was treating the upcoming season as his NFL farewell tour. Manning responded in a similarly direct fashion by saying: "I wouldn't call it that. That's not how I see it."
That question was a followup to Manning's opening statement, in which the 39-year-old said, "I'm not interested in answering questions about how old I am. I feel good physically." Are Manning's quotes from Tuesday a surefire sign that No. 18 will continue playing beyond the 2015 season? Probably not, but they do suggest that Manning sees the idea of playing an 18th NFL season in 2016 as a realistic possibility.
Much like this past offseason, we will likely end up waiting out Manning's decision on his NFL future once the 2015 season comes to an end. We believe that his decision will come down to three key factors. First and foremost, a big part of his decision will be based on how well he meshes with Kubiak and the new Broncos coaching staff. The second factor will be how well the Broncos' 2015 season turns out.
If they bounce back to resemble the 2013 AFC championship team, Manning will likely be enticed to continue playing. If they look like the team that took the field during the second half of the 2014 season, don't be surprised if Manning opts to hang up his cleats after the season. There is also the chance that the Broncos could win Super Bowl 50, which would allow Manning to go out on top, in a similar style to John Elway in 1998.
Lastly, Manning's decision could end up being a matter of whether he can stay healthy for the full season. It finally came out this offseason that the NFL's career touchdown pass king was battling more than one nagging injury late in the 2014 season, which caused his play to suffer dramatically. It's hard to envision Manning returning in 2016 if he has a mediocre 2015 season, and his opening game presented cause for concern.