NFL: Will Ray Rice Get a Second Chance?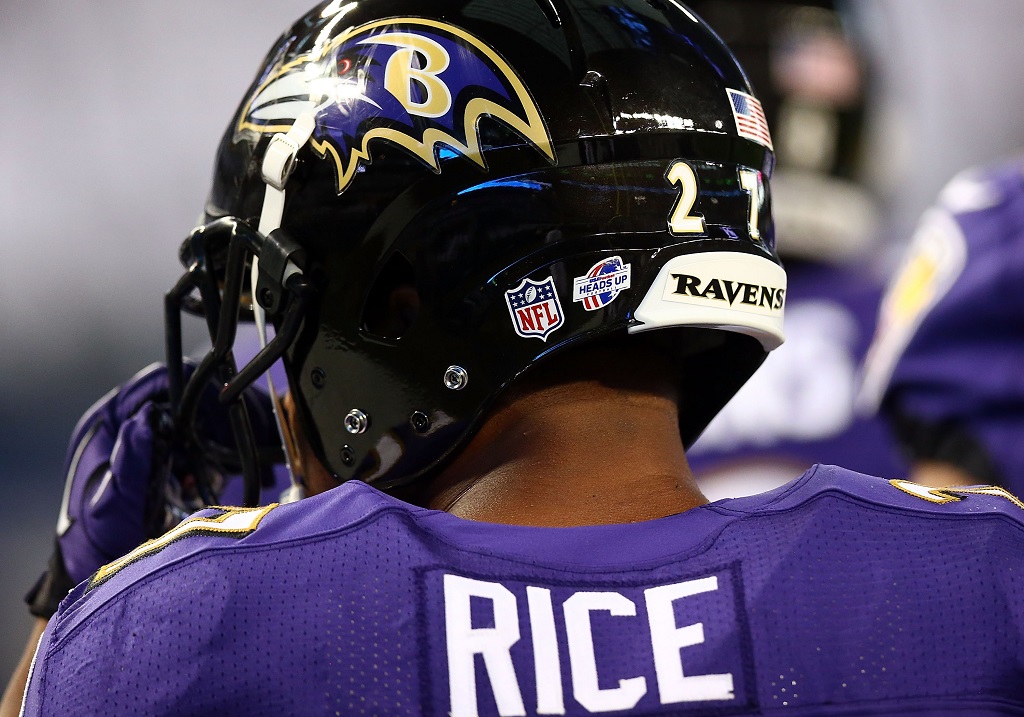 It has been two complete seasons since former Baltimore Ravens running back Ray Rice has played in the NFL. Rice, reinstated by the league in November of 2014, has remained teamless since footage of him knocking his fiancee (now wife) out in a hotel elevator surfaced. Then, and now, the league's involvement with the case marks a low point in its public relations history, and we have to wonder if Rice's exile may be continued because he has become, for better or worse, the poster boy for domestic violence among athletes. Teams, fearing perhaps media attention as much as a player on the wrong side of his career, have been reluctant to sign him.
"I'm still hopeful. It's never over until it's over," Rice told ESPNU's Quint Kessenich at the NFLPA Collegiate Bowl, where Rice is serving this week as a coach, according to ESPN.com. "I'm not ready to give it up. My second chance might have taken a little longer than I expected. I still know I have a lot of game left. I'm not worried about that part of it."
It has been over a year since Rice appealed his indefinite ban by the league, but you don't have to be formally blacklisted in order to be persona non grata around the gridiron. NFL teams are notorious for wanting to avoid scrutiny of any kind, and baggage is viewed as an unwanted distraction that wouldn't be welcomed by any franchise (ethics don't play into this nearly as much as scrutiny — just ask Greg Hardy), but should teams move on from that train of thought and give the veteran running back a shot rekindling his professional career?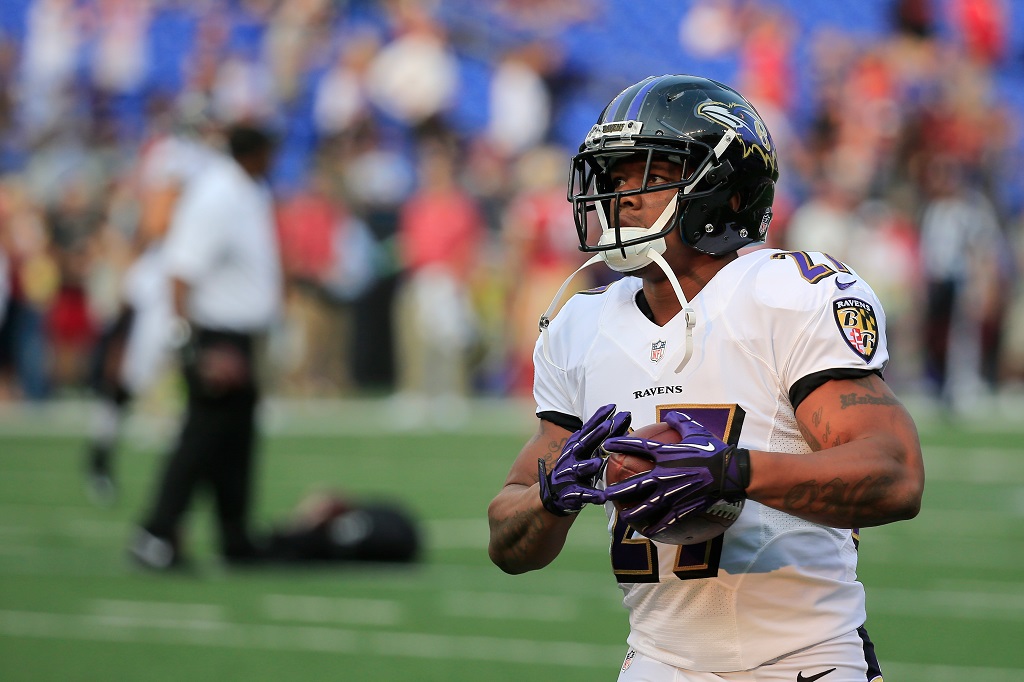 This is a difficult question to answer with a simple response for several reasons. Rice is still technically in the prime of his career and could potentially offer a lot to an NFL team, but this determination comes down to whether a team believes that his playing ability outweighs what will come with it off the field. The New York Jets have reportedly discussed the possibly of signing Rice, for one, and while there's little evidence that he'll join that particular squad, the fact that an NFL team has discussed it internally does shine a little light at the end of the tunnel for the three-time Pro Bowler, even if he may have to wait a bit longer for teams to come around more to the idea. What Rice did was abhorrent, awful, and beyond the pale — what it is not, sadly, is unique.
In fact, the NFL has given many players second chances. Consider Michael Vick, who has played seven seasons in the league following a suspension for a widely-publicized role in a dog fighting ring, or Minnesota Vikings running back Adrian Peterson, who missed almost the entire 2014 season for allegations regarding child abuse. He ran for a league-high 1,485 yards in 2015.
We're not in the business of absolving any of these men for what they have done. Instead, we're suggesting that Rice's status as a league pariah may have more to do with the visibility of his actions (and, potentially, the cynicism behind a front office unwilling to trust a nearly-30 quarterback) than any moral standard. Take, for instance, Jets wide receiver Brandon Marshall, who had two domestic violence charges and a DUI prior to 2009 — who, it must be noted, has remained out of trouble with the law since and has become a vocal advocate for people suffering from borderline personality disorder (BPD), which he was diagnosed with in 2011.
Is it that unrealistic to imagine Ray Rice in a similar role? Yes, what he did was inexcusable, and the league rightfully has zero tolerance for that sort of behavior, but if the NFL has given other players with similar scenarios a chance to redeem and remodel themselves, is Rice only being left out because of the footage?