NFL: Will Super Bowl 50 Define Peyton Manning's Legacy?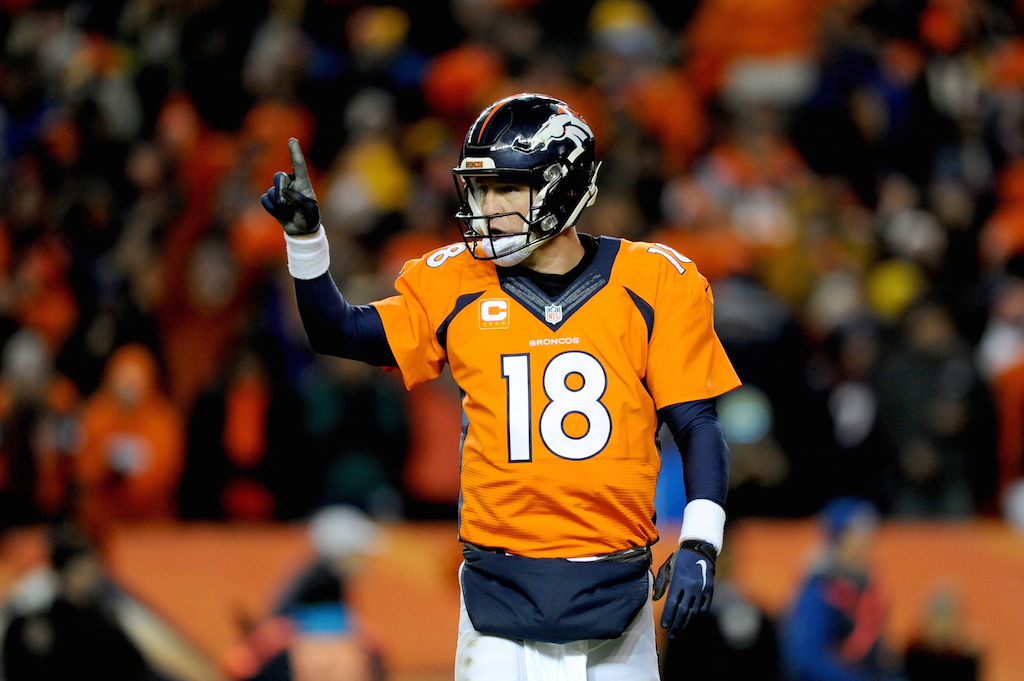 Denver Broncos quarterback Peyton Manning already holds nearly every major NFL career passing record. He has also won a record five league MVP awards, made 10 All-Pro teams, and posted the greatest single season by a quarterback in NFL history back in 2013. When he ultimately decides that it's time to hang up his cleats and sail of into the sunset of retirement, he is in line to be a slam dunk first-ballot Pro Football Hall of Fame selection, and will likely have his jersey number retired in two different cities. With that being said, Manning has carried a stigma for most of his career that he is a great regular season quarterback who struggles to win in big postseason games.
Part of the problem for Manning is that he is often compared to New England Patriots quarterback Tom Brady, who has a 22-9 postseason record and four Super Bowl titles to his name. Now to be fair, the only other quarterback that truly compares to Brady when it comes to postseason success is former San Francisco 49ers' great Joe Montana. And in reality, it's not like Manning has been a complete failure when it comes the Playoffs — He has 13 career postseason wins, won four AFC Championships, and led the Indianapolis Colts to a victory in Super Bowl XLI. Still, many people see Super Bowl 50 as a make-or-break game for Manning's NFL legacy – especially since the video of him telling Patriots head coach Bill Belichick that he may be playing out his "last rodeo" surfaced earlier this week.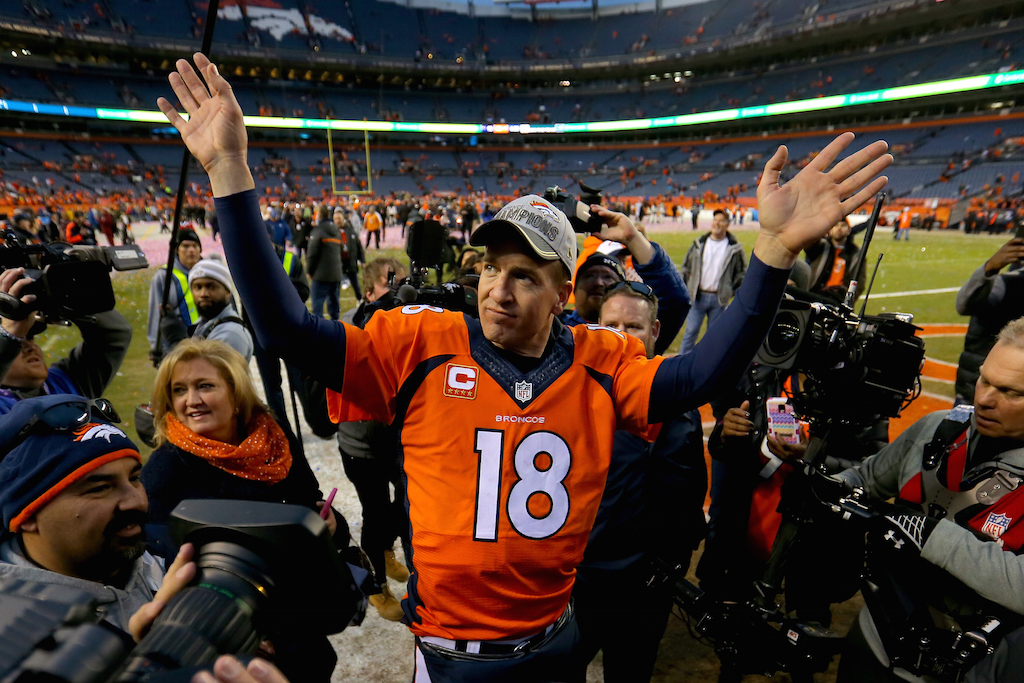 First things first, the idea that anybody would question Manning's place in NFL history is just blasphemous in our opinion. At worst, Manning is one of the top three signal callers to ever play the game. His current résumé and stat sheets speak for themselves, and if he were to lead the Broncos to a win over the Carolina Panthers in Super Bowl 50, he would set a new NFL record for the most combined MVP awards and Super Bowl titles in a career by a single player. And let's not forget, Manning does already have a Super Bowl ring – something that former Miami Dolphins quarterback Dan Marino, who many people consider to be the best NFL quarterback of all-time, was never able to achieve. Nonetheless, Manning still needs a win on Super Bowl Sunday to quiet his critics.
As strange as it sounds for us to say this, the outcome of Super Bowl 50 is going to go a long way in determining how football fans remember Manning's career. If he comes up short, a lot of people will maintain that he was simply a great regular season quarterback who struggled to win big games. If he leads the Broncos to a win, he will become the 12th quarterback in NFL history to win two or more Super Bowl titles, and he will join a select group of professional athletes who were fortunate enough to retire as world champions if does ultimately choose to retire this offseason. More importantly, though, he would end any and all debates about his ability to win in big games.
All statistics courtesy of Pro-Football-Reference.