NFL: Will the Cowboys Start Brandon Weeden or Matt Cassel at QB?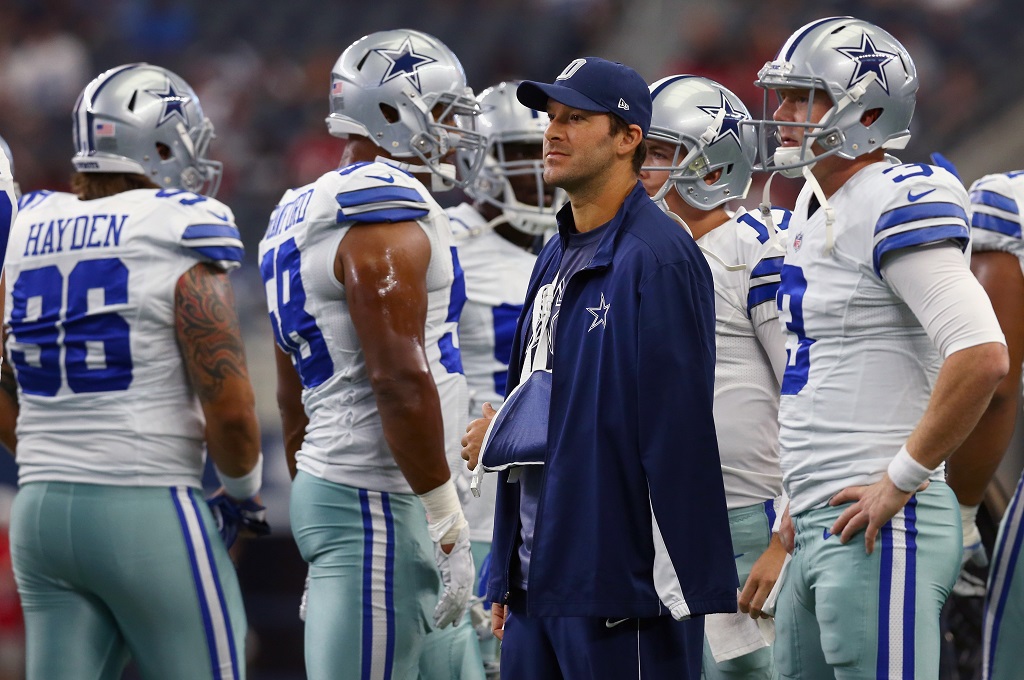 When the Dallas Cowboys found out that they would be without quarterback Tony Romo for two months, panic immediately set in. Would it be the Brandon Weeden show until Romo returned after week 10? Better yet, could Weeden keep this team in contention until Romo returned from a fractured left clavicle? Well, it seems as though Dallas has a plan if they find out he's unable to do so.
Thanks to the report from Ryan Wilson of CBS Sports, we saw that the Cowboys landed another quarterback in Matt Cassel. The report states that Dallas gave up a 2017 fifth-round pick for Cassel, which makes the deal even more interesting.
The reason is if the Cowboys were willing to give up a fifth-round draft pick for Cassel, it means that they have some type of strong belief that he can help them out in some fashion. Either that, or the Cowboys are seriously concerned about having a veteran backup quarterback and thought Cassel was the man for the job.
With Cassel now in town and Weeden sitting with an 0-1 record, is the writing on the wall for their newly-signed quarterback to become the starter? It's definitely possible, but let's look at the argument for both sides.
Giving Brandon Weeden the nod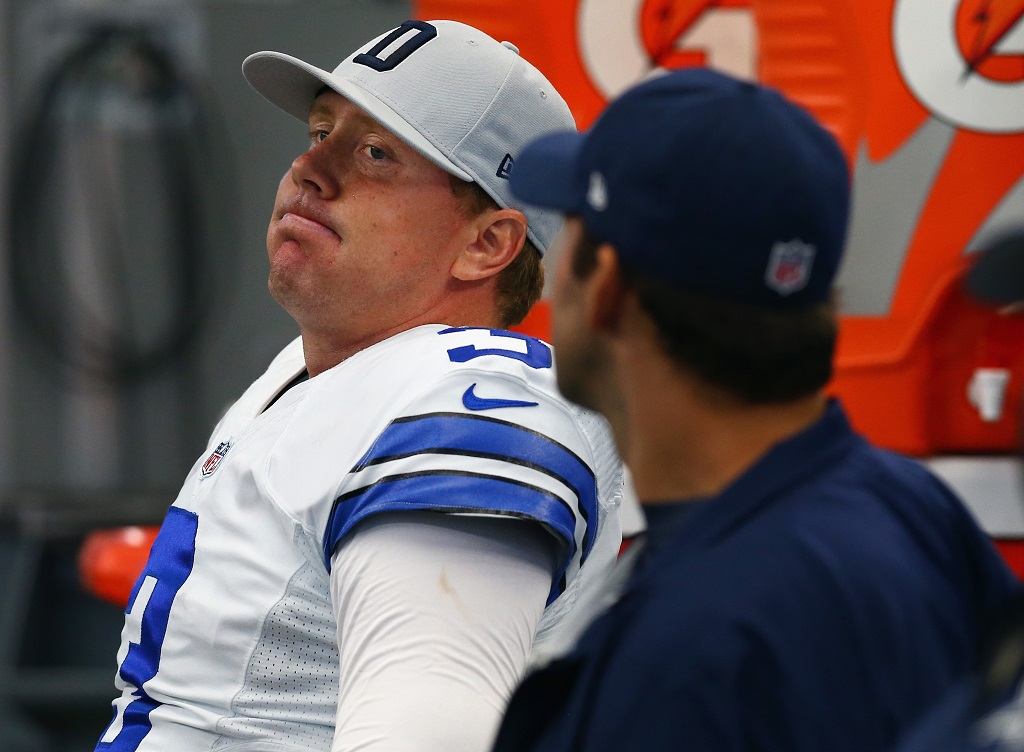 After completing 22-of-26 passes for 232 yards, it seems that the Cowboys were pretty happy with Weeden's performance, per Charean Williams of the Fort Worth Star-Telegram. Specifically, owner Jerry Jones spoke about the man who took over after Romo's injury.
"I really like what I saw out there today as far as how he handled himself," Jones said. "It wasn't too big for him. I thought he made some real good decisions. He wasn't throwing the ball but 15-20 yards, but I thought he made some really good decisions. I think we've got something to work with here."
It's obvious that Weeden made a few pretty strong plays. He also threw one terrible interception that hurt the Cowboys. In the end, it wasn't the reason why Dallas lost the game, as the defense allowed a whopping 39 points. Worst of all, Dallas was shredded by running back Devonta Freeman and wide receiver Julio Jones.
Weeden has a strong knowledge of this offense and has spent plenty of time behind Romo learning. There's no reason to believe that the 31-year-old can't play small ball and help the Cowboys stay afloat until Romo returns. The problem is, they'll need more than small ball if the defense can't slow down opponents.
For Weeden, much will come down to next week against the New Orleans Saints. If he's able to lead the team to a victory and push them to 3-1 heading into a tough stretch that includes the Patriots, Giants, Seahawks, and Eagles, then he should hold the job.
One final thing that does benefit Weeden is the fact that he has the locker room's support. Cassel is brand new and hasn't been able to bond and work with the players the way that Weeden has. If it's a coin flip decision, then I think Weeden wins that one almost every time.
Giving Matt Cassel the nod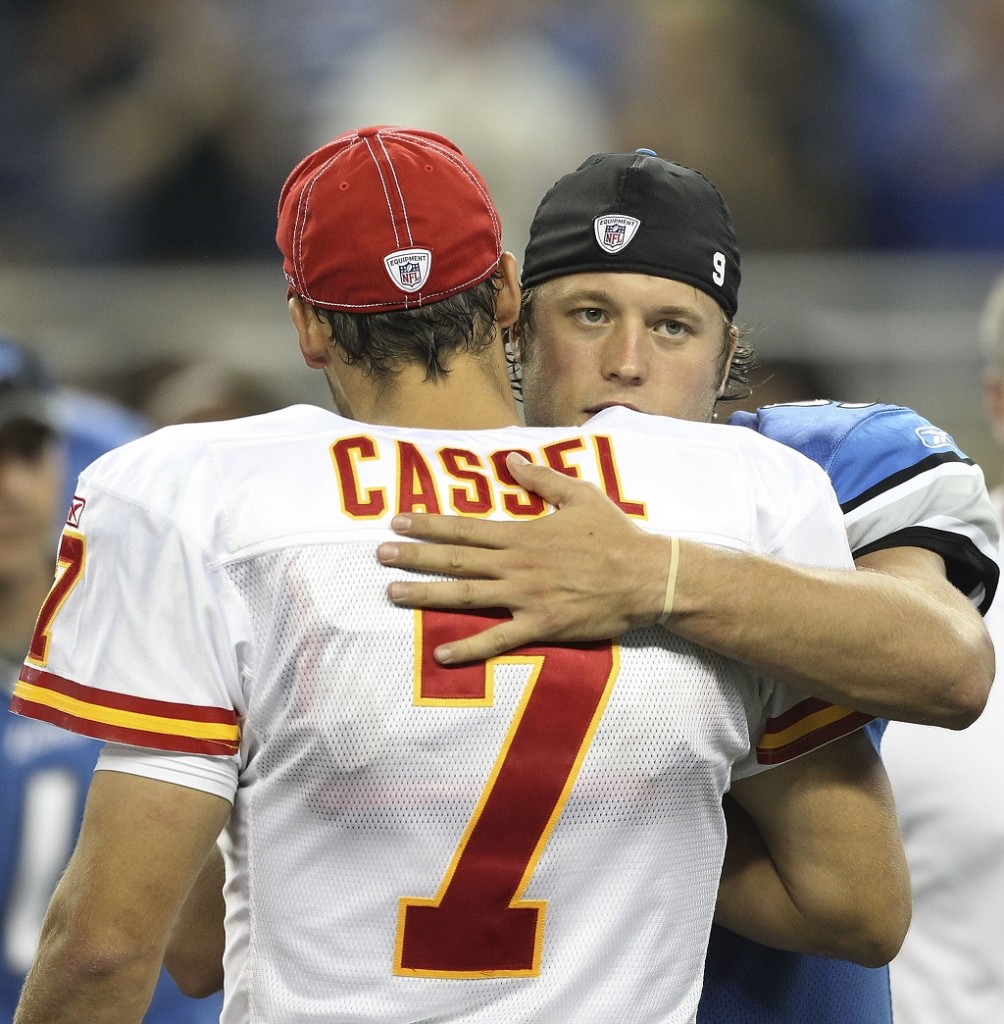 Here's the thing. The Cowboys are in a spot where, if they can hold things together until both Romo and Dez Bryant return from their injuries, they have a serious shot at doing some damage in the playoffs. If Weeden begins to struggle and can't help this offense get over the hump, then there's obvious reason to turn to Cassel.
Dallas wouldn't have given up a fifth-round pick if they didn't see something in Cassel or at least believe he was capable of getting a few much-needed wins. The simple fact that Cassel is there and can push Weeden is a great thing for Dallas' offense until Romo returns, but if Weeden is caught looking over his shoulder too much, he may wind up coaching from the sidelines again.
Cassel hasn't put together the most impressive career record, going 34-38, but did have an impressive 10-5 season with the Patriots in 2008, while throwing 21 touchdowns against 11 interceptions. We heard the right things from Cassel also, as he called it a "childhood dream" to play for the Cowboys, according to Tyler Dragon of NFL.com.
"It's great to be wanted. It's been a childhood dream of mine to be a Cowboy, honestly. My father grew up in West Texas, in Lubbock, and I've got family here, and I grew up a Dallas Cowboy fan all my life. So to actually have it come true finally and actually be here is a dream come true, and I'm really excited about it." Cassel said.
Cassel is here for a reason, but no one exactly knows whether that reason is to backup Weeden or to potentially step in and start.
Will the switch happen?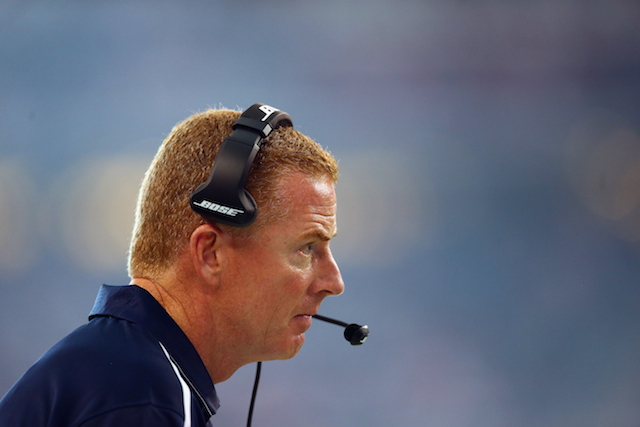 While a win on Sunday against the Atlanta Falcons would have kept Weeden away from feeling his seat begin to warm up, he still had a solid outing. On the other side of the argument, Adam Schefter of ESPN reported that some believe it may be a matter of time before Cassel takes over.
QB Brandon Weeden gets start for Cowboys. Some around league believe it's only a matter of time before Matt Cassel supplants him as starter.

— Adam Schefter (@AdamSchefter) September 27, 2015
Regardless of how you feel between Weeden and Cassel, if Weeden can't help lead the Cowboys to a victory over the Saints on Sunday, don't be surprised if we see a change happen. Weeden isn't a lock to start in any week moving forward, but he'll remain the starter, at least until there's a reason to take his job away.
Follow Jeff Smith on Twitter @JSM8ith