NFL: Will the Detroit Lions Keep on Losing?
Now that the professional football season is a quarter of the way through, teams have begun to distance themselves from the rest of the pack. Speaking of "packs," the Green Bay Packers are one of a handful of teams that remain undefeated. There are others, too, and there are plenty of teams who still consider themselves contenders for a coveted playoff spot.
But this isn't about those teams. It's about the Detroit Lions. Having made the playoffs a year ago, Detroit entered 2015 with the high hopes of winning a playoff game. And by the end of the first quarter of their season opener against the San Diego Chargers, the Lions looked like a Super Bowl contender at that. But then things went awry, as they always do, for Detroit.
With a 0-4 record, the Lions are the only winless team left in the NFL. An occurrence that's become far too standard in the Motor City.
Fortunately for the Lions — well, unfortunately if you're one of Detroit's faithful — this defeated standing isn't new territory. After all, it was just seven years ago that the Lions went 0-16 in record-setting fashion. But that '08 team was horrendous all around: bad coaching, a worse defense, and an offense that was lucky to score more points than opposing defenses. The 2015 Lions, while not without flaws, has much more ability and potential than that team.
So the only question that remains is how long will they stay winless? Will they be able to grab one before the six undefeated teams finally suffer a loss?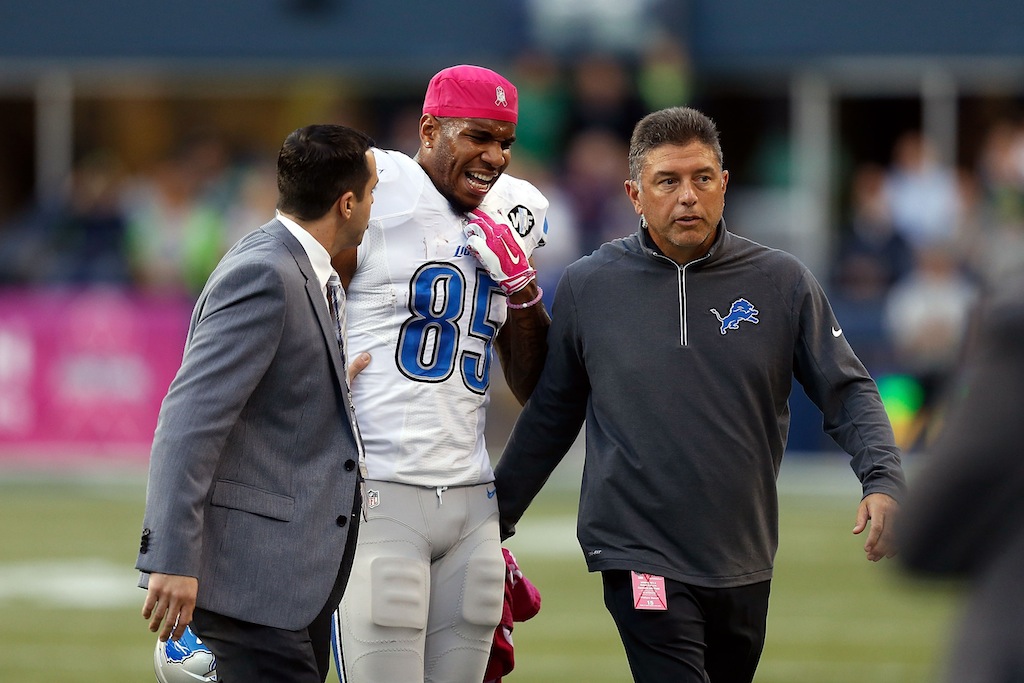 To start, it won't be happen this weekend. Detroit plays the hot, ferocious Arizona Cardinals, and despite having home-field advantage, we don't expect a victory. The Lions' offense has been bad enough this season (For example, their 29th- and 30th-offensive ranking in points scored and total yards, respectively), and the Cardinals enter Sunday's matchup allowing one of the fewest points per game of all NFL teams.
Detroit's only hope is for the Matt Stafford of the fourth quarter in last week's loss to Seattle to reappear. But as history has proven — at least Lions' history — expecting the worst is a safer bet.
So while 0-5 seems highly probable, 0-6 isn't so likely. Following a difficult home game, Detroit remains at home in week six to face the Chicago Bears. You can call the Lions a sinking ship, but Chicago isn't any different. This should be a guaranteed victory as the Bears have just one victory (as of now). When you're winless, however, there's no such thing as a guaranteed victory. But let's predict the Bears come into Detroit and win anyway. Then the Lions would play the Minnesota Vikings at home; another team they can and should beat.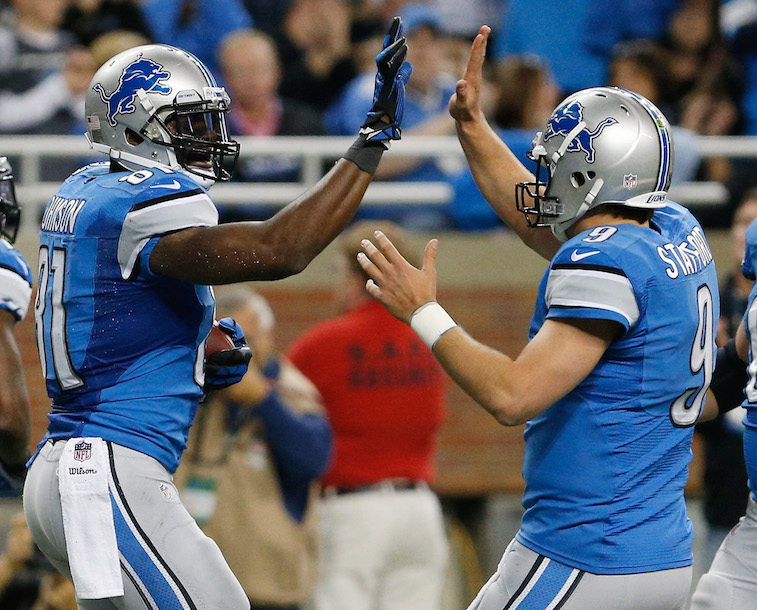 Following that three-game home stand, Detroit plays the Kansas City Chiefs in London. Next, after a bye week, they face the Green Bay Packers on the road in week 10. While the former could go either way, the latter's a certain loss — the Lions' streak of losses in Green Bay is one for the record books.
Taking a realistic approach here, Detroit will likely win one of the two home games against the Bears and the Vikings. But if the Lions out-lion themselves in those two games, then it will get interesting. You could be looking at a still-winless team by mid-November.
Yes, these predictions are certainly taking a pessimistic approach. Detroit did come within a yard and missed penalty of beating the Seattle Seahawks on the road just a week ago. That's not indicative of a team bound for another winless season.
With an improving defense and healthy (albeit dysfunctional) offense, the Lions are bound to win a few games here and there. It's still fun to speculate. After all, 2008 wasn't too long ago. While the law of averages says they'll win sooner than later, history's not on their side.