NFL: Will the Seahawks Cut Ties With Marshawn Lynch for Good?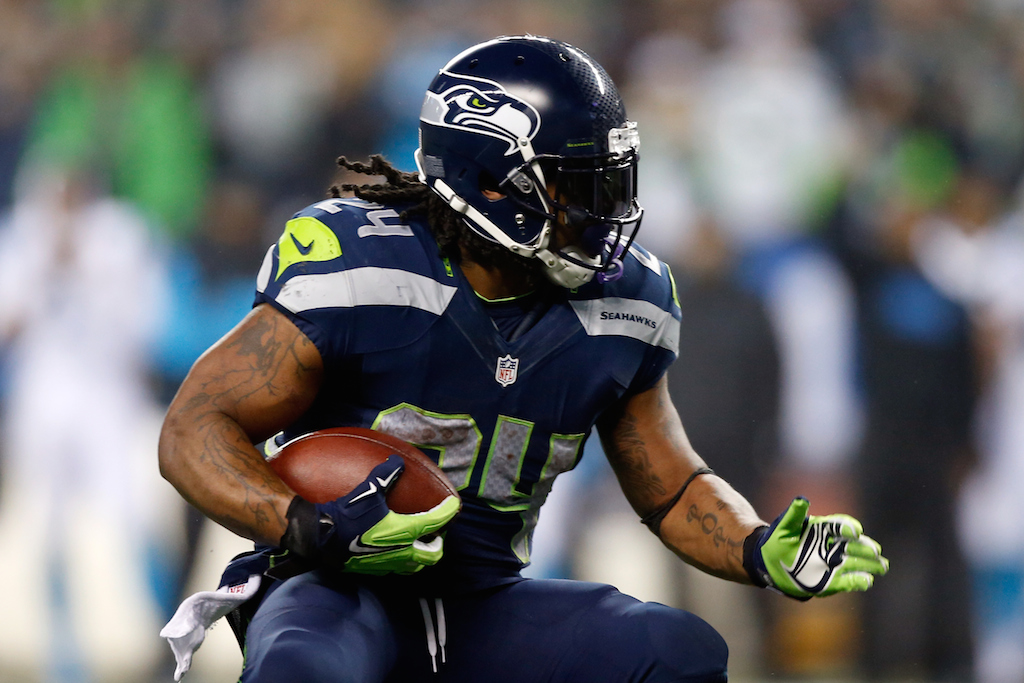 The Seattle Seahawks are set to enter a critical stretch in the season, vying for a playoff spot with six games left. It has been a difficult year for many players on the team, and it's best exemplified by Marshawn Lynch. The 29-year-old has appeared to hit the proverbial wall in his career, missing four games and possibly the remainder of the year due to an abdomen injury that may require surgery (if doctors conclude that he suffered a sports hernia). This could mark the end of Lynch's time with the Seahawks.
It isn't his struggles with injuries or the fact that he's nearly 30 years old — the typical age that running backs see their production drop significantly — this potential shift in thinking is directly correlated to the play of his backup Thomas Rawls. The rookie tailback had his best performance of his young career, tallying a career-high 203 rushing yards on 30 carries and two touchdowns in the team's 29-13 win over the San Francisco 49ers in Week 11.
Rawls demonstrated a tough-minded mentality as he looked to hit opposing defenders on each rush that led to his impressive 89 yards after contact. In many ways, the 22-year-old seems to share the same mindset that makes Lynch so beloved and well-respected by his teammates and players across the league. This isn't the first time this season that Rawls showed promise as he put together two other 100-plus rushing yard performances in Lynch's absence.
"I have never run out of bounds," Rawls said, according to ESPN.com. "It's just my make-up. It's my whole mentality. I think I would feel less of a person just running out of bounds instead of being physical, showing toughness and [having] a different mentality at the running back position."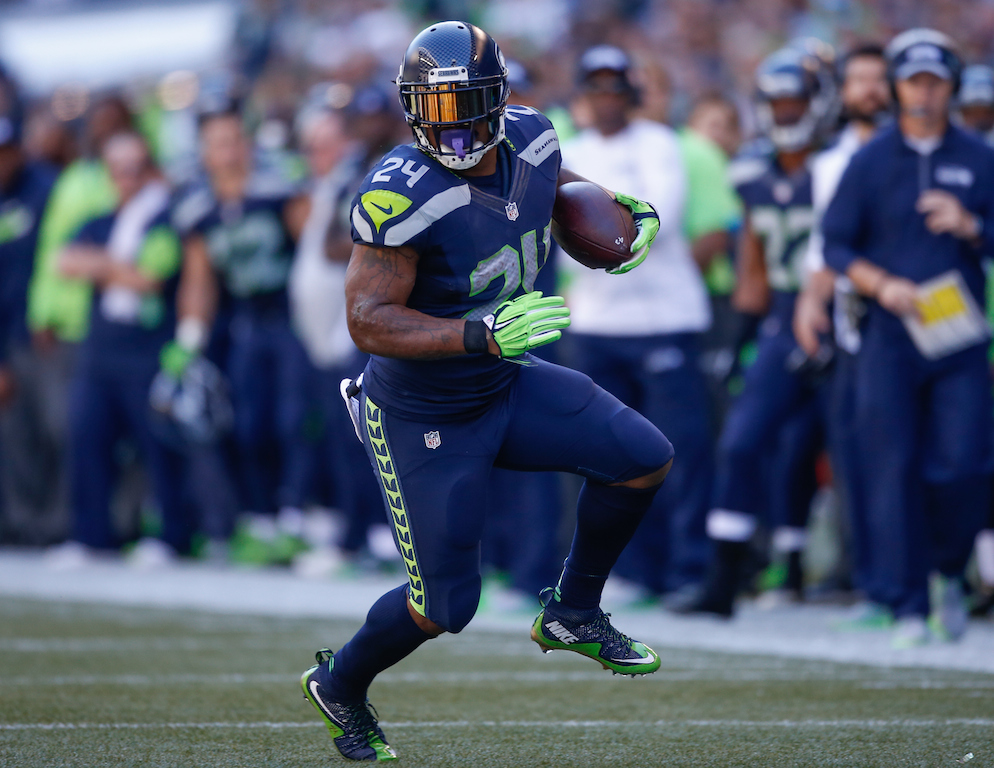 There's no question that Rawls is the Seahawks' running back of the future, but it will be interesting to see how the organization handles Lynch's situation. He has been a huge part of their offense and a centerpiece to their success since his arrival during the 2010 season. He's rushed for more than 1,200 yards over the last four years, earning a Pro Bowl selection in each season. Lynch has been the linchpin for two consecutive Super Bowl trips and the franchise's first championship.
What will be most difficult about the process is that Lynch is signed with the team through the 2017 season after inking a two-year $24 million extension in March. Throughout the last season, the front office hesitated t0 negotiate a new contract with him. There were reports that he was mulling retirement due to persistent injuries — including his chronic pain due to compressed cartilage in his back — and the contract situation. That said, Lynch demonstrated to the front office that he was committed to playing through the length of his new deal. 
Lynch has developed a strong kinship with many of the players on the team, such as Pro Bowl safety Kam Chancellor, who is currently in the last year of his deal and is looking to sign long-term with the Seahawks. Lynch's potential departure could affect any potential contract talks with Chancellor, as he could view Lynch's situation as unfair to cut ties with a player who has meant so much to the franchise's recent success.
However, when push comes to shove, the Seahawks have to look at what's best to help maintain a Super Bowl-contending team. The injuries have only worsened over the last two years, which adds more doubt that Lynch could return to being one of the league's best running backs. This year, he struggled tremendously to produce (outside of his 122-yard performance against the 49ers) by failing to surpass 75 yards in the other six games played.
Yes, Lynch has without a doubt been a critical part to the team over the last six years, and it may be hard to cut ties with a player that gives so much to the organization. However, the Seahawks have to look past that to do what's best for their future — and that now lies with Rawls.
All statistics courtesy of Pro Football Reference and Sports Reference.