NFL: Will the Steelers, Jets, or Saints Give Colin Kaepernick a Call?
Week 2 of the 2019 season has been a devastating one for NFL quarterbacks. Ben Roethlisberger is out for the year with an elbow injury and Drew Brees will miss six weeks with an injury on his throwing hand. And on Monday Night Football, Trevor Siemian suffered a serious ankle injury as he was filling in for the New York Jets' Sam Darnold, who is out with mononucleosis.
The Saints carry two backup quarterbacks in Teddy Bridgewater and Taysom Hill, so they can hold down the fort until Drew Brees gets back in New Orleans. But with Pittsburgh and New York both down to just one healthy quarterback heading into Week 3, is now the time to give Colin Kaepernick a call?
Pittsburgh still wants to compete
The Pittsburgh Steelers made a trade with the Miami Dolphins for a Fitzpatrick on Monday night. But it wasn't for quarterback Ryan Fitzpatrick; it was a 2020 first-round pick for safety Minkah Fitzpatrick.
This move suggests that the Steelers still believe that they can compete with Mason Rudolph under center. Staring at an 0-2 record with Ben Roethlisberger out for the year, the Steelers could end up with a very high draft pick if Rudolph falters or gets injured. Wouldn't it make sense to add some insurance in the form of a veteran starter like Colin Kaepernick?
Pittsburgh doesn't need Kaepernick to be the team's starter; Rudolph should get an extended audition with Roethlisberger on the shelf for the rest of 2019. But as a dual-threat quarterback with experience in big games, Kaepernick is far more likely to keep the team afloat in the event of an issue with Mason Rudolph than the other free agents available.
Even Dez Bryant was calling for the Jets to sign Kaepernick
Dez Bryant was among the many fans on Twitter suggesting that the Jets reach out to Colin Kaepernick, tweeting out "this is a great time for the Jets to call Kaep" on Monday night.
Sam Darnold is expected to be out at least another three weeks with mono, though the recovery process may take a lot longer. Trevor Siemian, who was having a terrible game before his horrific ankle injury, looks like he could be out for an extended period of time too. So the Jets are down to former Tennessee Titans sixth-round pick Luke Falk as their only healthy starter.
Back in 2016 as head coach of the Miami Dolphins, Adam Gase supported his players' right to kneel during the National Anthem. But then again, Gase never reached out to Kaepernick during his time in Miami even when the Dolphins had serious needs at quarterback, so it's hard to say how supportive of the movement he really is.
Will Colin Kaepernick ever be worth the distraction?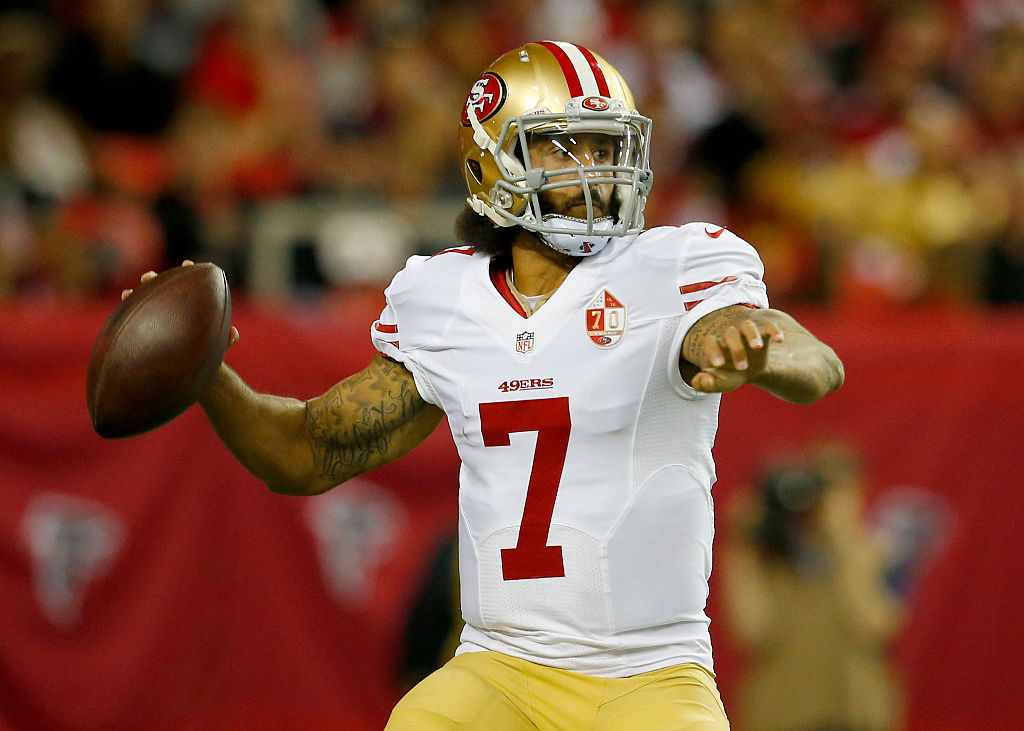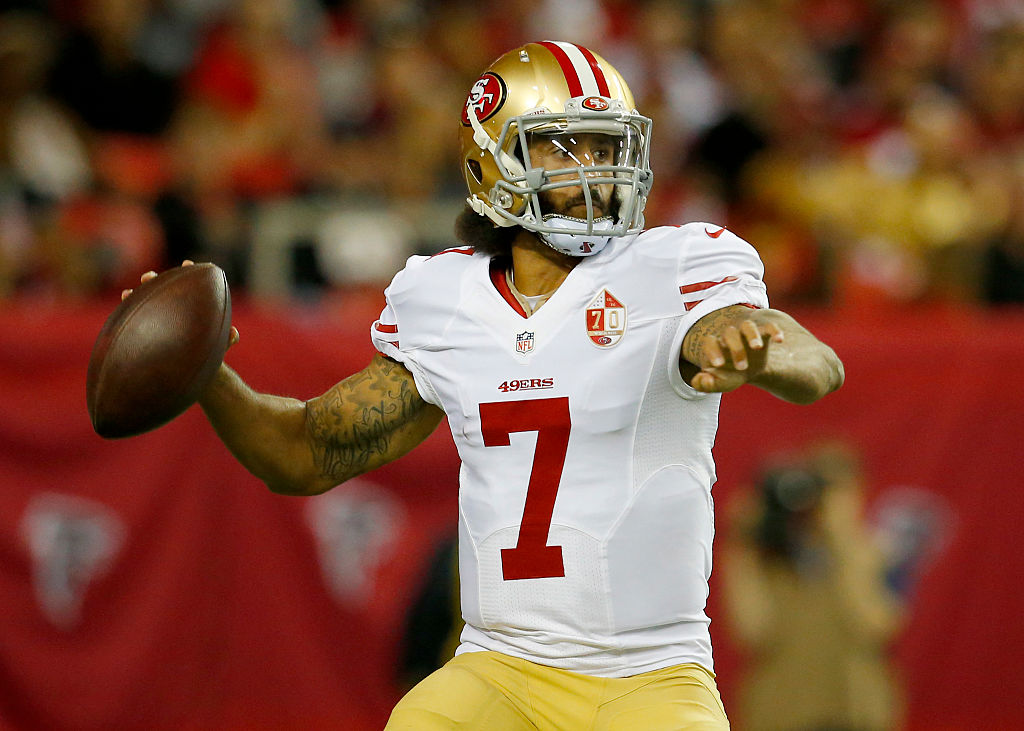 Colin Kaepernick was never an elite quarterback; he is a decent starting quarterback, likely best used in the role of a serviceable backup. But the backup quarterback is supposed to be a low-maintenance player on the team. For better or worse, Kaepernick will come with a huge media circus and fan response if he is ever signed, and all 32 teams in the NFL have shown that they don't want to deal with that distraction for a backup.
Along these lines, the Jets shouldn't look to sign Colin Kaepernick. From a football perspective, he could absolutely be a useful backup to Sam Darnold, but in the largest media market in the country, he'd come with a lot of baggage. And the Jets aren't going anywhere anyway.
But the Steelers, on the other hand, should definitely give Kaepernick a tryout. They just took a huge gamble on Mason Rudolph by trading away their first-round pick at 0-2; that pick could wind up being a top ten pick in the 2020 NFL Draft. And if Rudolph gets hurt, it could even be a top-five pick.
The upside of having a serviceable backup in Pittsburgh's case seems to outweigh whatever downside Colin Kaepernick may bring on the distraction side.