NFL: Will Todd Gurley Win Offensive Rookie of the Year?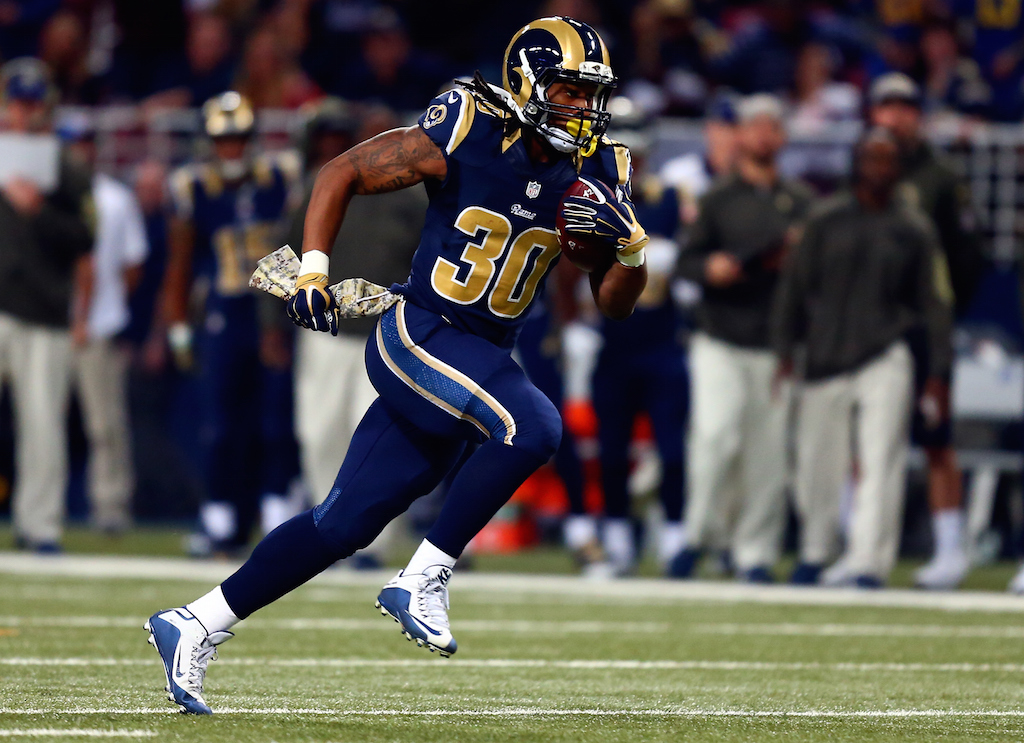 The St. Louis Rams selected Todd Gurley with the 10th overall pick in this year's draft, hoping that he could become the next face of the franchise. But the team knew that the process would take some time as he recovered from an ACL tear. Gurley sat out the entire preseason and the first two games of the season as the Rams cautiously waited, given that he was nine months removed from his devastating ACL tear.
He got his first action in the team's third game of the season against the Pittsburgh Steelers, and underwhelmed to the tune of just nine yards on six carries. However, when the Rams took off his reins the following week in his first NFL start, it unleashed the unique talent that he displayed during his collegiate days at Georgia.
Gurley set the league ablaze in his first four starts, becoming the first rookie in NFL history to rush for 125 or more yards in four straight games. He also tied the Rams' rookie record for the longest streak with 100 rushing yards, joining the likes of two Hall of Famers, Jerome Bettis (1993) and Eric Dickerson (1983). During that stretch, Gurley demonstrated what made NFL Scouts high on his potential: His rare combination of speed, power, and field vision that makes him a threat to break open a big run on any given play.
He currently ranks second in the league behind Tampa Buccaneers running back Doug Martin with 11 rushes for 20-plus yards. Although teams have clamped down the Rams' offense that is predicated on the running game by stacking the box defensive over the past few weeks, the 21-year-old is still one of three running backs this season with over 1,000 rushing yards.
This feat makes him only the third Rams rookie to rush for at least 1,000 yards, joining Bettis and Dickerson. It also makes him the first Rams tail back to accomplish that mark since Steven Jackson did so in 2012. He also recorded a rushing touchdown in five consecutive games, which is the Rams' longest streak since Hall of Famer Marshall Faulk did so in the 2001 season.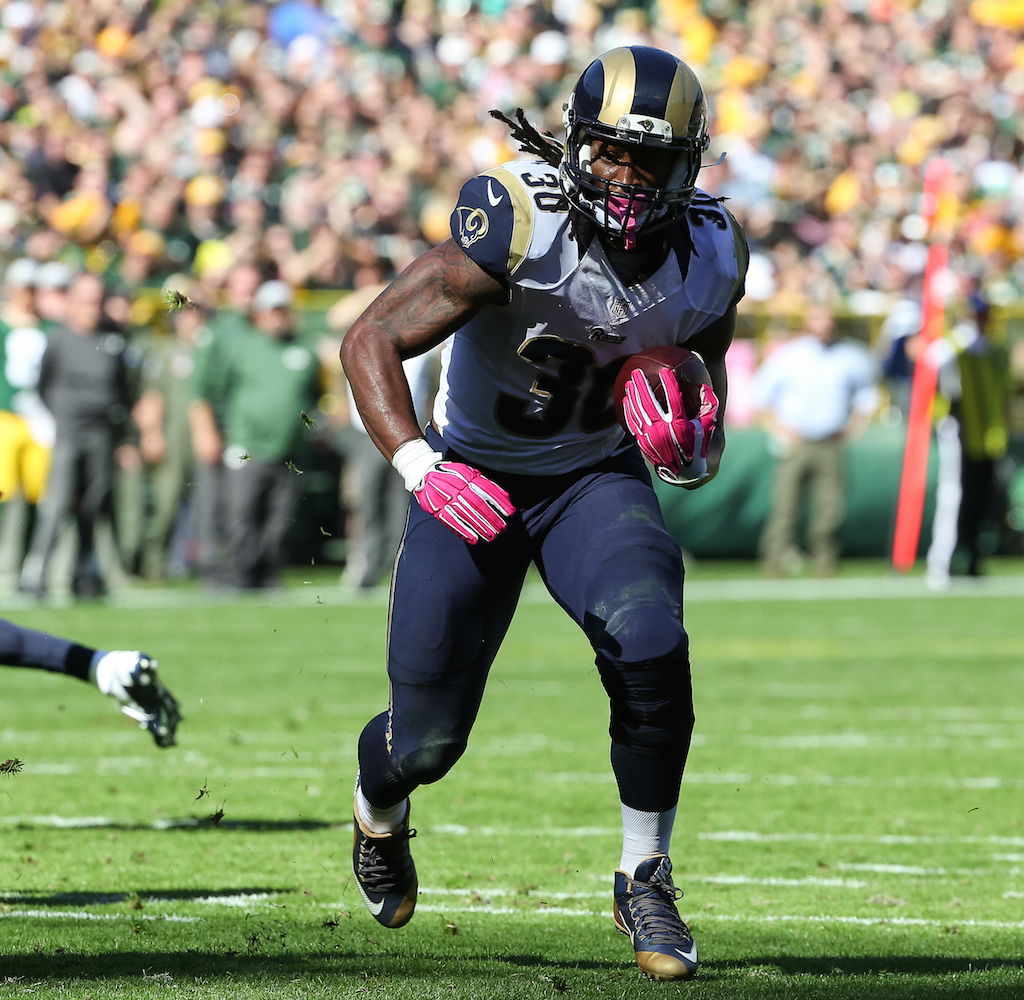 Gurley's accomplishments only reinforce the fact that he can be a force in the league for the next decade. According to ESPN.com, coach Jeff Fisher said:
He got a late start as we all know. Everybody knows we're going to run it and he still got 1,000. That speaks volumes for him. He pass protects, he gets out and catches the football and keeps drives alive as well. As we said way back in April, we're drafting Todd to be our future. I didn't anticipate he was going to play as early as he did, but knew once he got going, he'd be productive. We got two weeks left.
Gurley's productive rookie campaign thrusts him to the forefront of the conversation for the 2015 Offensive Rookie of the Year award. He would be the first Rams player since Sam Bradford in the 2010 season to earn that honor. There are several other worthy candidates, such as Tampa Bay Buccaneers quarterback Jameis Winston, who already holds the franchise rookie record for passing yards (3,422) and touchdown passes (20) this season.
Tennessee Titans quarterback Marcus Mariota has also put together a strong first campaign. He is the youngest quarterback in team history to throw for over 300 yards in a game, and he holds a franchise rookie record for passing yards (2,786). Mariota set the NFL record for most touchdown passes (8) in his first three games; he is the youngest quarterback to post the perfect passer rating (21 years, 318 days), and the first rookie quarterback in NFL history to have two games with 4 touchdowns and no interceptions. He is also the first NFL player since Hall of Fame running back Walter Payton (in 1983) to pass for a touchdown, rush for a touchdown, and catch a touchdown pass of at least 40 yards in a single game.
There is more than a reasonable case for both Mariota and Winston to claim the Offensive Rookie of the Year award, but the impact and production Gurley has made with the Rams is hard to top. There is also the fact that he's playing at an elite level after a gruesome leg injury. Gurley has quickly placed himself among the elite running backs in the league, giving the Rams a bright future.
Statistics courtesy of Pro-Football-Reference.com, ESPN.com, and NFL.com.