NFL: The 10 Worst Fantasy Wide Receiver Pickups in 2016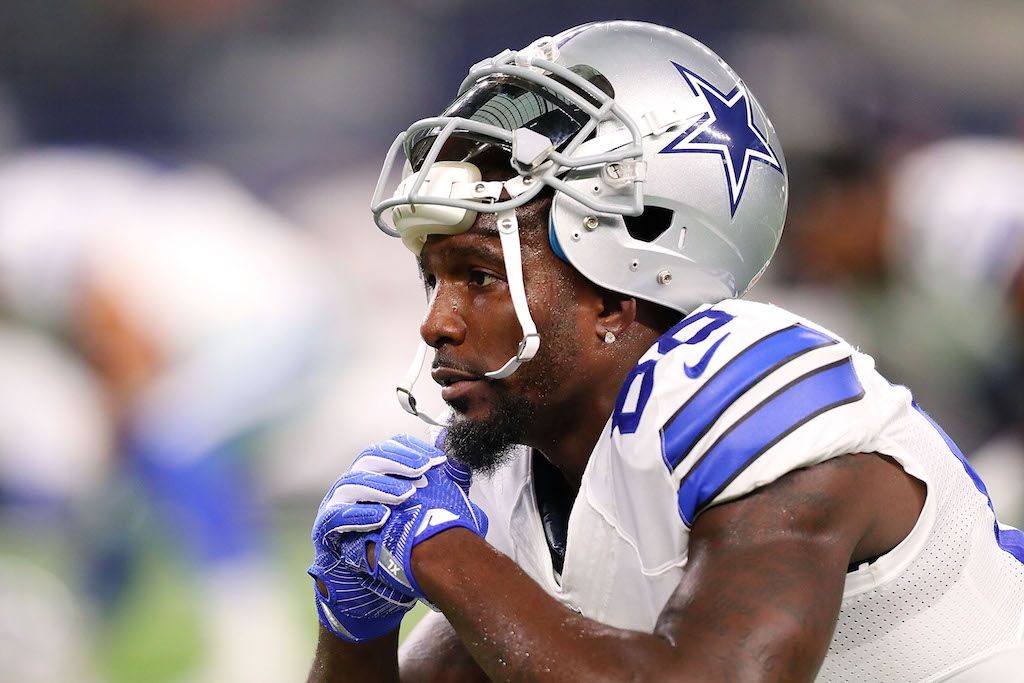 We're not even halfway through the 2016 NFL season and we've already been hit with one surprise after another. Considering the unpredictable nature of professional sports, this is expected. Yet, when it's all said and done, there's only so much we can actually prepare for. Unfortunately, one thing we did not prepare for was all the wide receivers who've let us down.
Coming into the 2016 season, we expected wide receivers to dominate the game; particularly from a fantasy standpoint. Some managed to live up to the hype, piling up tons of receiving yards and consistently finding their way into the end zone. Others, however, not so much. The season is still young, and there's plenty of time to turn things around, However, here's a look at 10 fantasy wide receiver pickups who are not so good for fantasy owners.
1. John Brown, Arizona Cardinals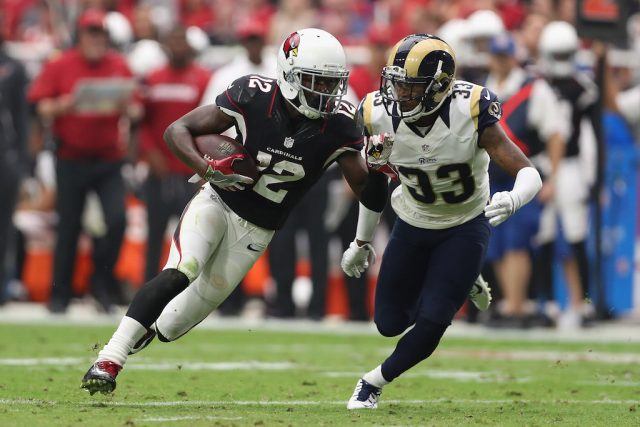 The good new for fantasy owners is that Arizona wideout John Brown has steadily improved each week in 2016. In fact, in the Cardinals' 17-13 Week 4 loss to the Rams, the 26-year-old receiver led his squad with 10 catches for 144 receiving yards. Unfortunately, considering the breakout season he had in 2015 (65 catches, 1,003 receiving yards, and seven touchdowns), we expected Brown to take his game to the next level in his third NFL season. Through four weeks, this has not happened.
You can chalk it up to Arizona's 1-3 start or quarterback Carson Palmer's early-season struggles, but that doesn't change the fact Brown hasn't produced like many expected, with both his yards per game (59) and catch percentage (52.9%) less than the numbers he experienced in 2015. Most importantly, after reaching the end zone seven times last season, Brown has failed to catch a touchdown pass in 2016. This is something fantasy owners cannot overlook.
2. Phillip Dorsett, Indianapolis Colts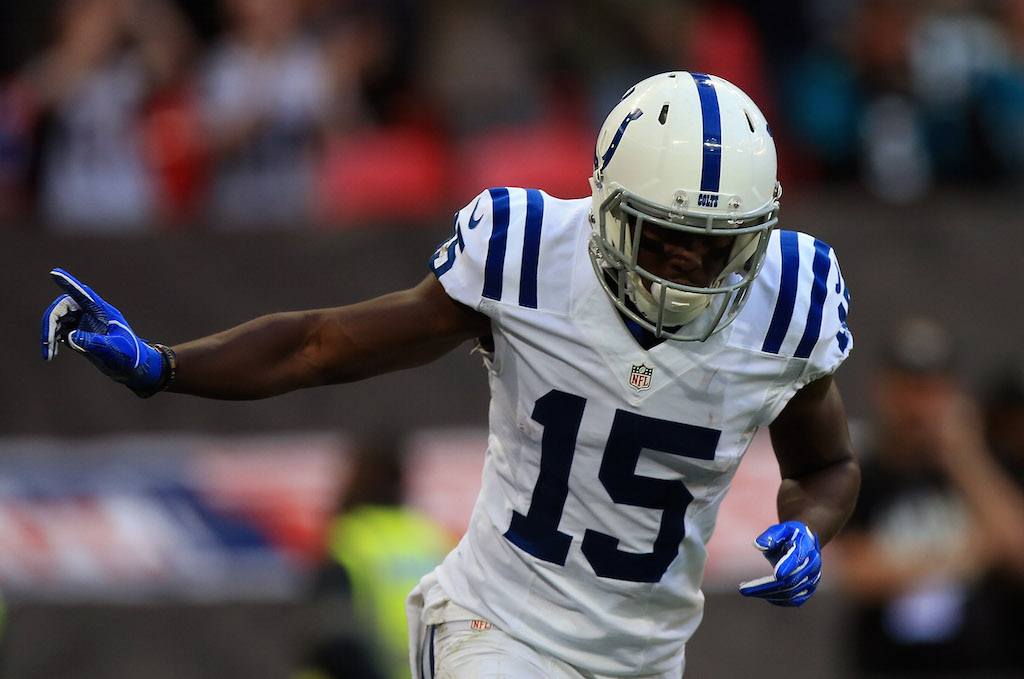 Although Phillip Dorsett shows improvement in his second NFL season, it isn't enough to warrant him as a legitimate fantasy option. Sure, he leads the league in yards per catch (23.9) and has amassed almost as many receiving yards in the first four weeks as he did during the entire 2015 season. However, when you're fortunate enough to have a guy like Andrew Luck as your quarterback, we expect to see greater strides. Of course, if the Colts start to utilize Dorsett's speed in the run game, particularly in sweeps and end arounds, we may rethink our position.
3. Victor Cruz, New York Giants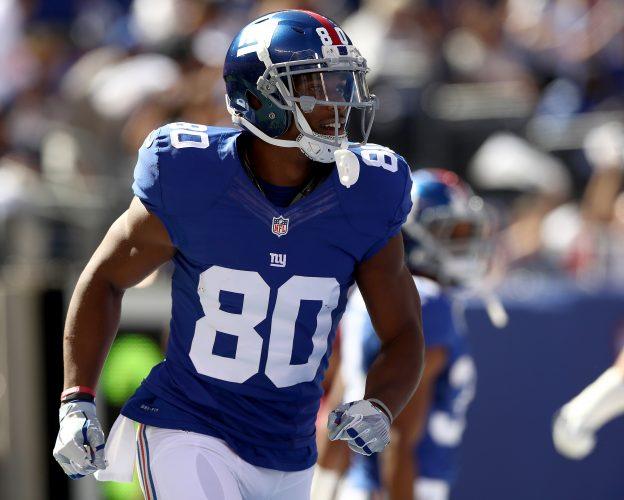 Victory Cruz is a Pro Bowler and a Super Bowl champion, but we can't shake the feeling that he'll never return to the player he once was. This is a guy who's gone for over 1,000 yards receiving twice in his career, including amassing 1,536 during the 2011 season, yet he's been constantly hampered by injuries. Cruz may very well reestablish himself as a focal point of the New York Giants' offense, but for fantasy owners looking for consistent fantasy wide receiver play, 2016 is too soon to take that chance.
4. Anquan Boldin, Detroit Lions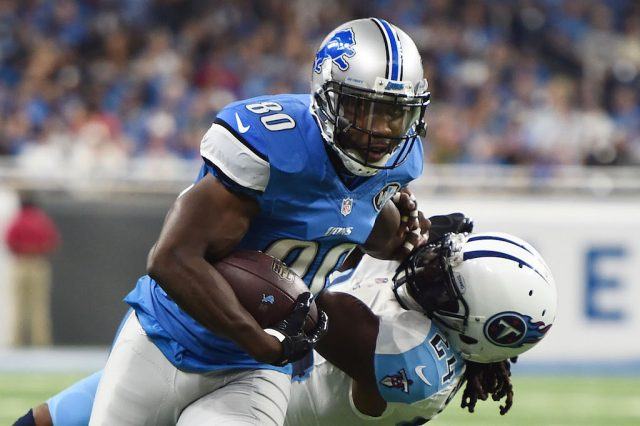 We must hand it to Anquan Boldin, at 36 years young, the veteran wide receiver continues to defy Father Time better than most in his position. That being said, following a surprisingly successful three-year stint in San Francisco, we think his age has finally caught up to him in Detroit. Both his yards per reception and yards per game are down. Despite what Boldin's place on the depth chart might suggest, quarterback Matthew Stafford has more viable options at his disposal. Fantasy owners should feel the same way.
5. Torrey Smith, San Francisco 49ers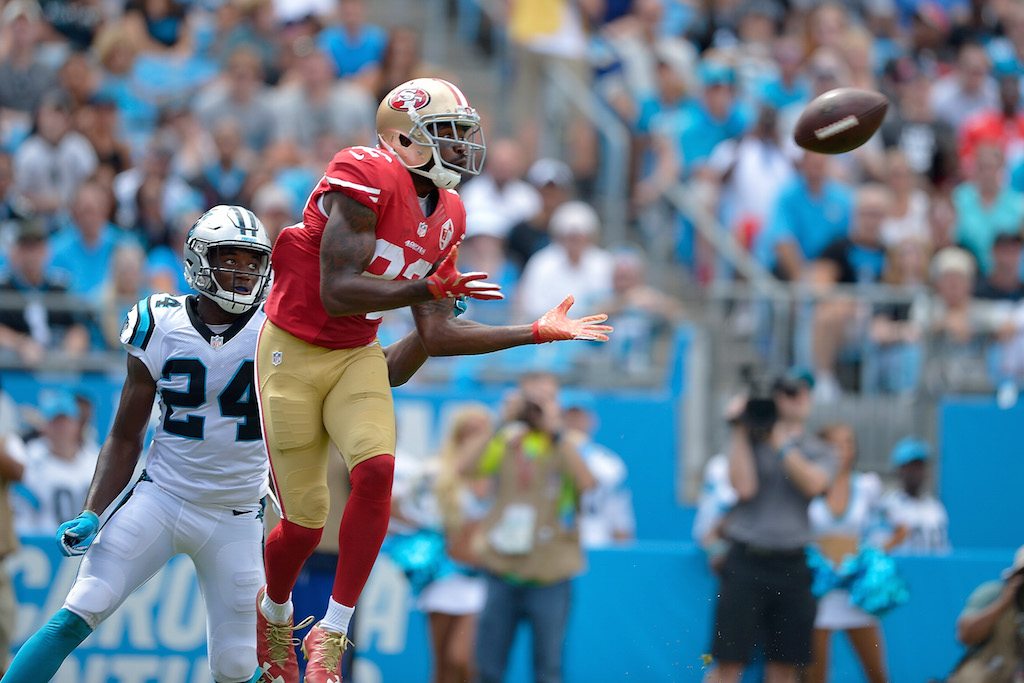 Last season, his first with the San Francisco 49ers, Torrey Smith caught 33 passes for 663 yards and four touchdowns and led the NFL with 20.1 yards per reception. In 2016, Smith is part of a 49ers team now under the guidance of former Philadelphia Eagles head coach Chip Kelly. Yeah, let's just say we wrote this team and its players off a while ago. Hard pass.
6. Tavon Austin, Los Angeles Rams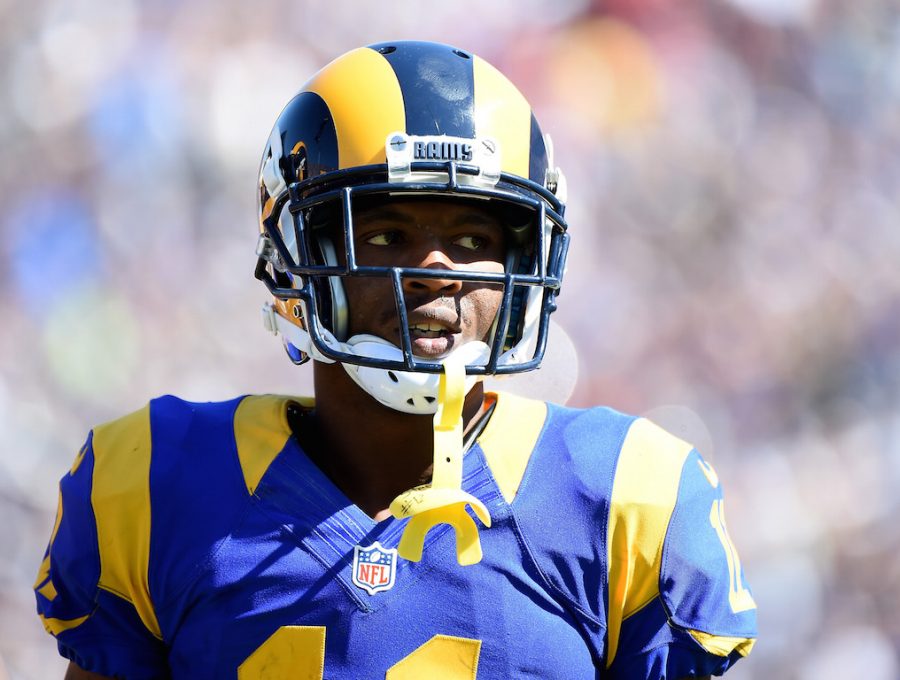 Los Angeles' Tavon Austin is a threat to beat the opposition in a multitude of ways. With his incredible speed, the former West Virginia standout is at his most lethal with the ball in his hands, usually as a result of getting it in a sweep or returning punts. For us, this makes Austin a viable option at the flex position. Unfortunately, considering he's failed to amass at least 500 receiving yards in any single season, it's hard to justify choosing him to fill a fantasy wide receiver spot in your lineup.
7. Randall Cobb, Green Bay Packers
We love Randall Cobb and believe he's one of the most underrated wide receivers in the National Football League. That is the truth. However, after hauling in 91 passes for 1,287 receiving yards and 12 touchdowns back in 2014, Cobb's numbers dipped immensely the following season. He's yet to bounce back in 2016. Now that Aaron Rodgers has his safety net back in the form of wideout Jordy Nelson, Cobb is no longer the first option in Green Bay.
8. Golden Tate, Detroit Lions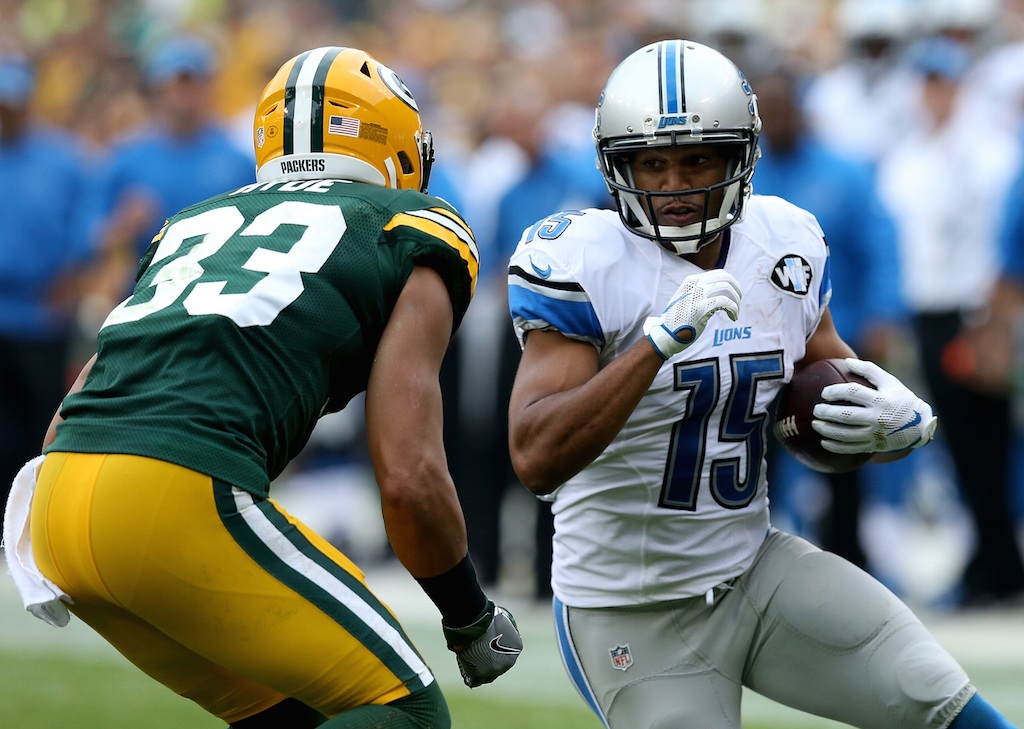 In his first season with the Detroit Lions back in 2014, Golden Tate caught 99 passes for 1,331 receiving yards and four touchdowns and earned a trip to the Pro Bowl. While he increased his touchdown catches to six the following year, his total receiving yards dipped to just over 800. Things are even worse for Tate in 2016, as he's only accounted for 95 receiving yards in four games. It's safe to say Marvin Jones is the only wideout in Detroit worth investing in.
9. Dez Bryant, Dallas Cowboys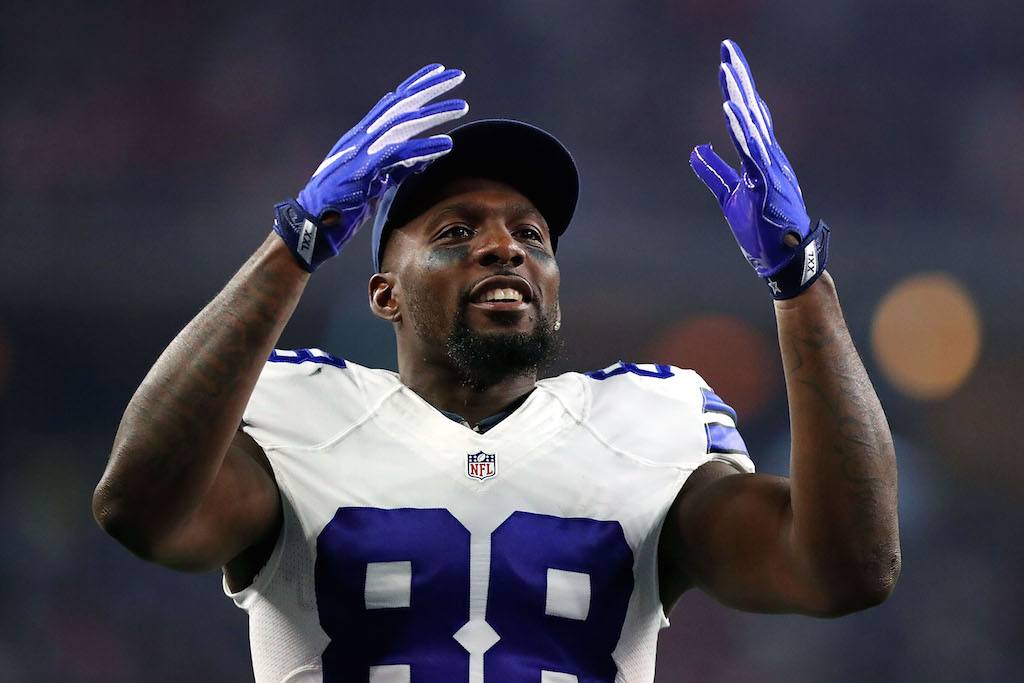 When healthy, Dez Bryant is one of the best wide receivers in the National Football League. The problem is, he hasn't been injury-free since 2014, a season in which he went to the Pro Bowl and earned All-Pro honors after catching 88 passes for 1,320 receiving yards and NFL-best 16 touchdown receptions. Given his undeniable talent, should the Cowboys wide receiver be available in any league, you have to take him; the reward will always outweigh the risk. Unfortunately, so far in 2016, the reward has been minimal at best.
10. Odell Beckham Jr., New York Giants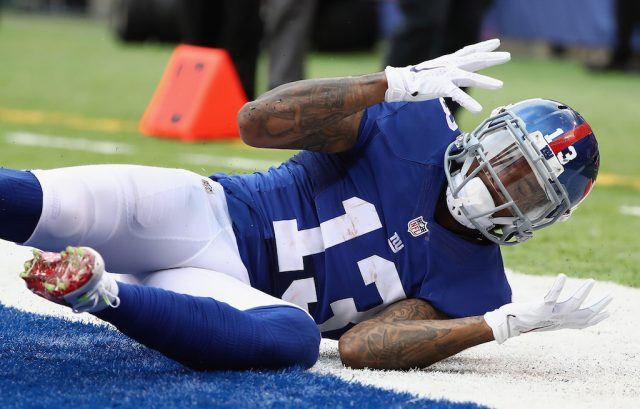 Before we get ahead of ourselves, let's make one thing perfectly clear: Odell Beckham Jr. is easily one of the two or three best receivers in the NFL. We know this, and we have no intention of knocking his incredible talent. In the end, however, as Beckham has shown often in 2016, he is his own worst enemy.
Because of that, his production has been greatly affected; especially his ability — or should we say, inability — to get into the end zone. He's too good a player not to turn things around as the season progresses. Yet, as it stands, this year has not been kind to Odell Beckham Jr.
Statistics courtesy of Pro-Football-Reference.