The 10 Worst NFL Free Agency Contracts of 2016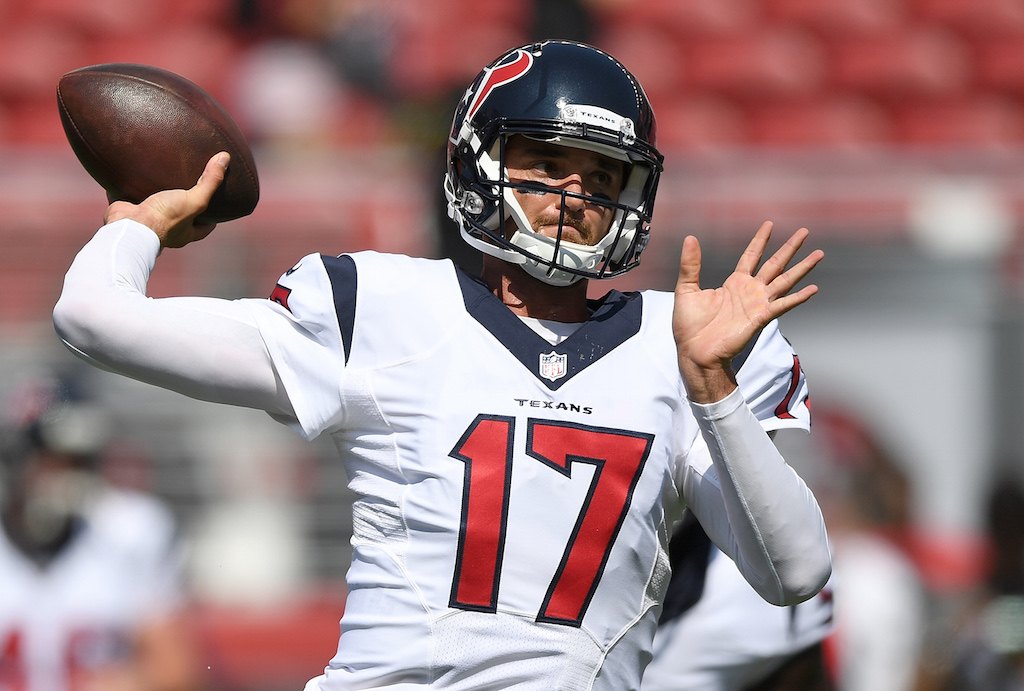 The amount of money thrown around during the annual NFL free-agency period is mind-blowing. And it only seems to increase with every passing year. In 2015, we saw five-time All-Pro defensive tackle Ndamukong Suh break the bank by signing a record-breaking six-year, $114.375 million deal that included just under $60 million in guaranteed money with the Miami Dolphins.
Suh joins the likes of cornerback Darrelle Revis (five years, $70.1 million with the New York Jets), wide receiver Jeremy Maclin (five years, $55 million with the Kansas City Chiefs), and tight end Julius Thomas (five years, $46 million with the Jacksonville Jaguars) as the biggest winners during the 2015 free agency period. While this quartet of players performed relatively well (when healthy) in the first year of their mega-deals, we can argue that none of them actually lived up to the expectations that come with contracts of that magnitude.
This offseason, we saw 13 players sign contracts that will pay them an average annual salary of $9 million or more. Given recent history around the NFL, we are fairly confident that, by the end of the season, more than one of those signings will prove to be disappointing. On that note, it's worth pointing out that a contract doesn't have to be massive to end up being a bad deal. Here is our take on the seven worst free agency contracts of the 2016 offseason.
1. Brock Osweiler, QB, Houston Texans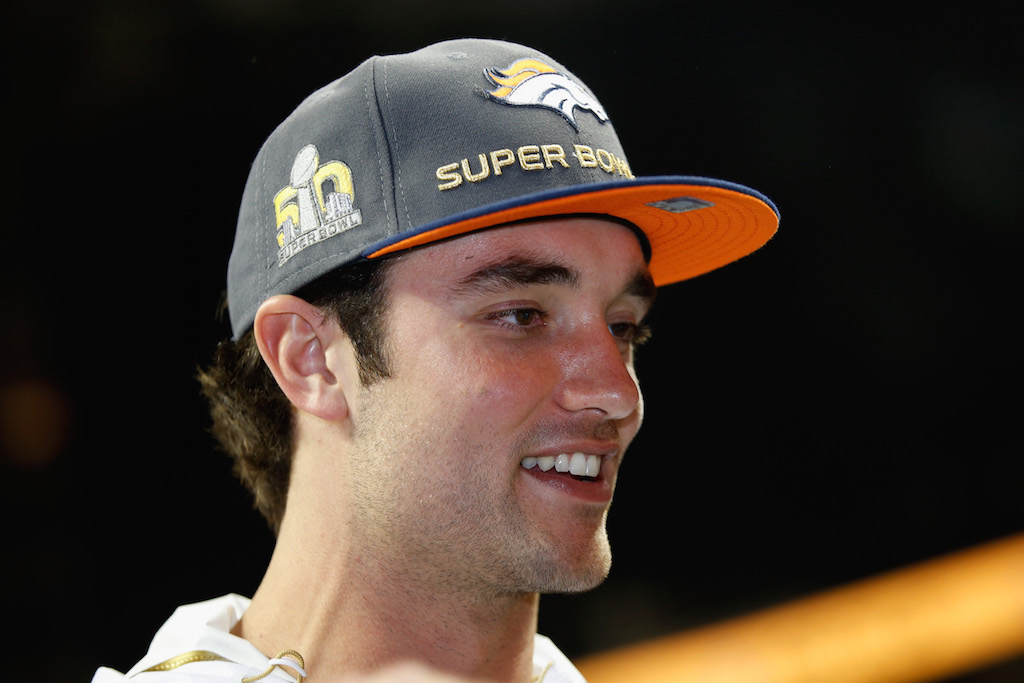 Contract length: 4 years
Total money: $72 million
Guaranteed money: $37 million
This signing shows the Texans' desperation to solve their issues at the quarterback position this past offseason. Through six weeks of the 2016 season, Houston looks incredibly foolish for throwing big money at Brock Osweiler. The Texans are 4-2, but the 25-year-old signal caller has been downright awful. In fact, were it not for a handful of solid moments, we would say that Osweiler is the worst full-time starting quarterback in the league this year. This is inexcusable when you have Houston's supporting cast.
To be frank, we never saw this signing working out. In his seven starts with the Denver Broncos in place of Peyton Manning last season, Osweiler went 5-2, posted a quarterback rating of 86.4 while throwing for 1,967 yards, 10 touchdown passes, and six interceptions. Those aren't bad numbers by any means, but they also don't exactly suggest that Osweiler is worthy of receiving $18 million per year.
The biggest red flag for us, though, came when the media leaked Osweiler's reason for leaving Denver after his departure. His handling of the situation showed immaturity and a lack of leadership ability. And Osweiler confirmed those things through his current feud with Houston head coach Bill O'Brien.
2. Olivier Vernon, DE, New York Giants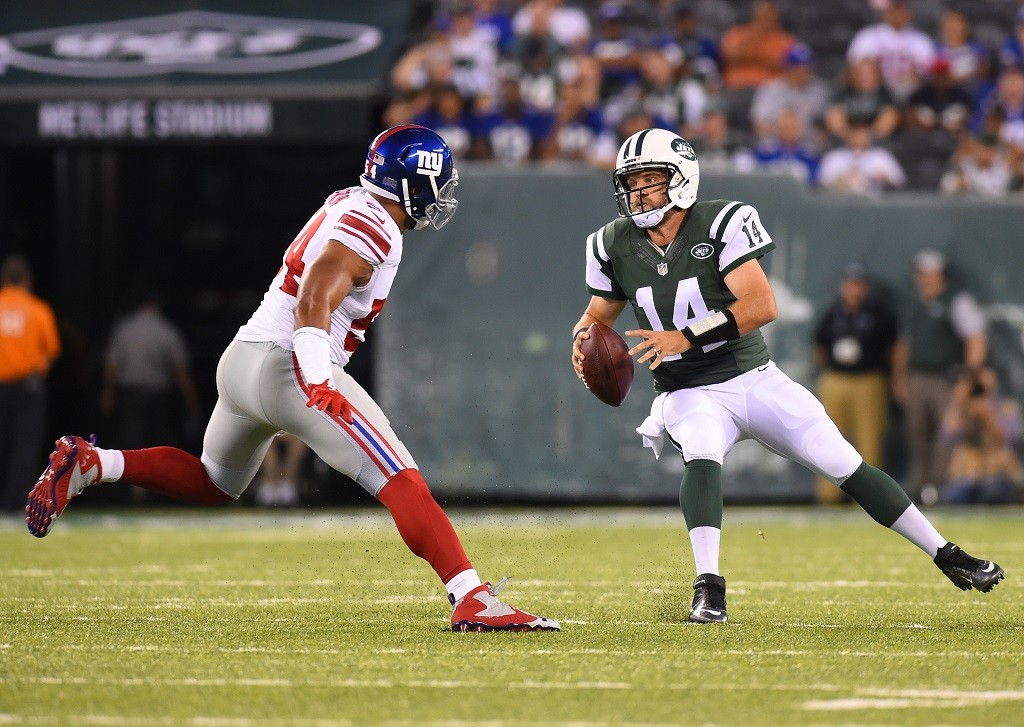 Contract length: 5 years
Total money: $85 million
Guaranteed money: $52.5 million
Brace yourself; Olivier Vernon's new contract pays him a higher average annual salary than J.J. Watt, which is flat out ridiculous. Don't get us wrong here; Vernon proves to be a solid player in his first season with the Giants. He's actually one of the best up-and-coming edge defenders in the game. However, Vernon has yet to prove he is an elite pass rusher (he has racked up just one sack in 2016), and it's hard to justify paying this kind of money to a player with zero Pro Bowl appearances and zero All-Pro honors to his name.
3. Kelechi Osemele, OG, Oakland Raiders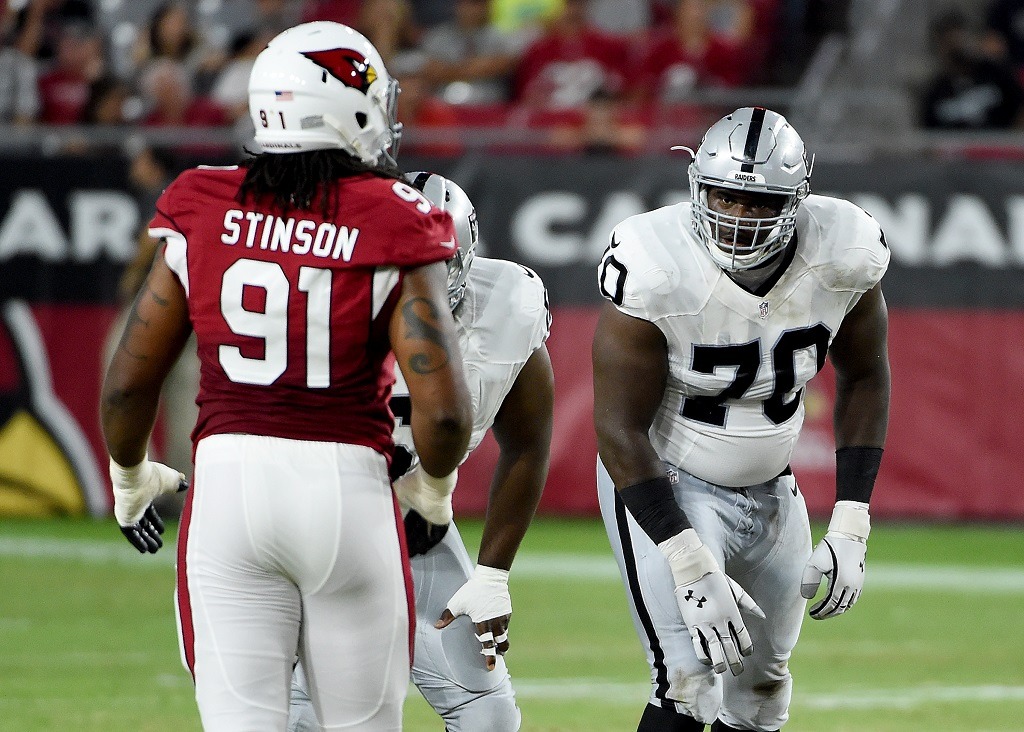 Contract length: 5 years
Total money: $58.5 million
Guaranteed money: $25.4 million
Similarly to the Vernon situation, we fully understand that Kelechi Osemele proves he is one of the best offensive guards in the NFL. He fully deserved a massive payday this offseason and hasn't disappointed during his first season with the Raiders. So what's he doing on this list? It becomes a "bad contract" when you consider that the Raiders paid Osemele, who plays left guard, the going rate for an elite starting left tackle and completely shook up the market for offensive linemen going forward.
4. C.J. Anderson, RB, Denver Broncos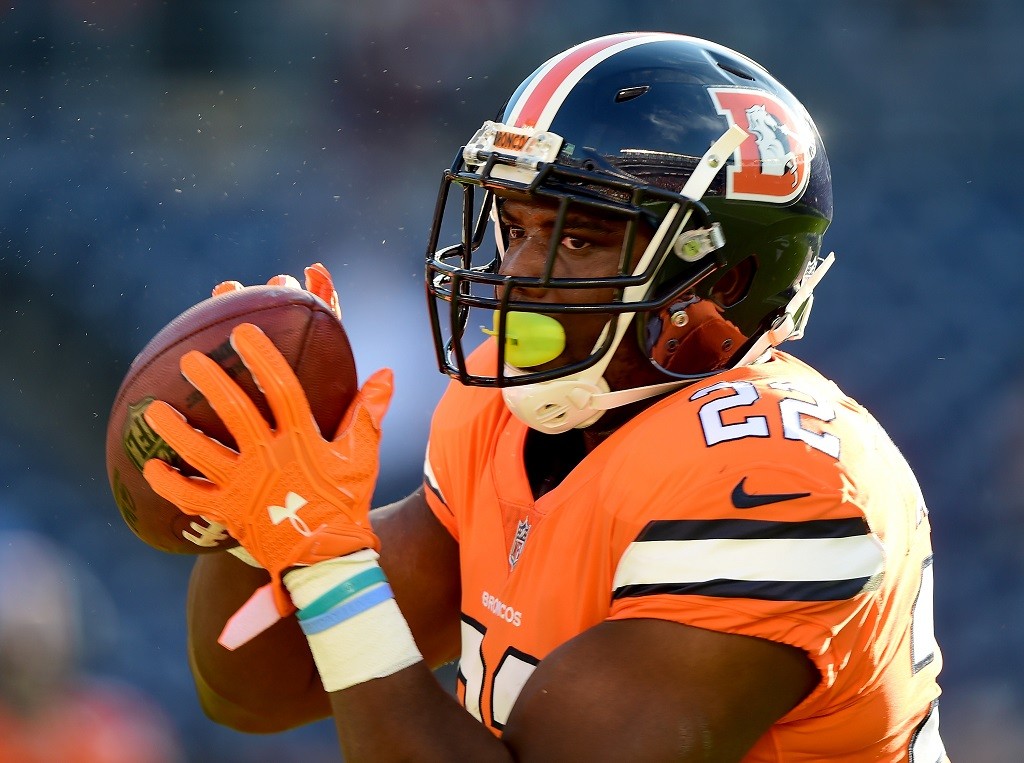 Contract length: 4 years
Total money: $18 million
Guaranteed money: $7.6 million
The numbers in this contract aren't all that bad. The reason why we chose to include C.J. Anderson on this list is because of the way the Broncos poorly handled of the situation. Here's how it all went down: Denver placed a low-round restricted free-agent tender on Anderson, which would have been worth $1.67 million in salary and yielded the team with no draft pick compensation if he signed an offer sheet with another team and the Broncos opted not to match.
Had the team placed a second-round tender — which would have been worth $2.55 million and netted the Broncos a second-round draft pick if Anderson signed an offer sheet with another team and they opted not to match the terms — on him instead, it would have likely deterred the Miami Dolphins, who negotiated the terms of this deal with Anderson's representatives, or any other team for that matter, from pursuing the 25-year-old running back.
All said, had the Broncos been willing to pony up another $880,000, they would have had another year to evaluate Anderson, who has struggled to stay healthy throughout his three-year NFL career. Then, they could've negotiated his next contract on their own terms. To make matter worse, Anderson hasn't played up to expectations in 2016, which will likely result in him losing touches to rookie Devontae Booker.
5. Bruce Irvin, OLB, Oakland Raiders
Contract length: 4 years
Total money: $37 million
Guaranteed money: $19 million
Bottom line: The Raiders overpaid for Bruce Irvin. While the former Seattle Seahawk is loaded with potential, he proves to be nothing more than a slightly above-average player during his time in the National Football League. Irvin is best suited to be a supporting cast player rather than an impact player like Oakland is paying him to be.
6. Malik Jackson, DE, Jacksonville Jaguars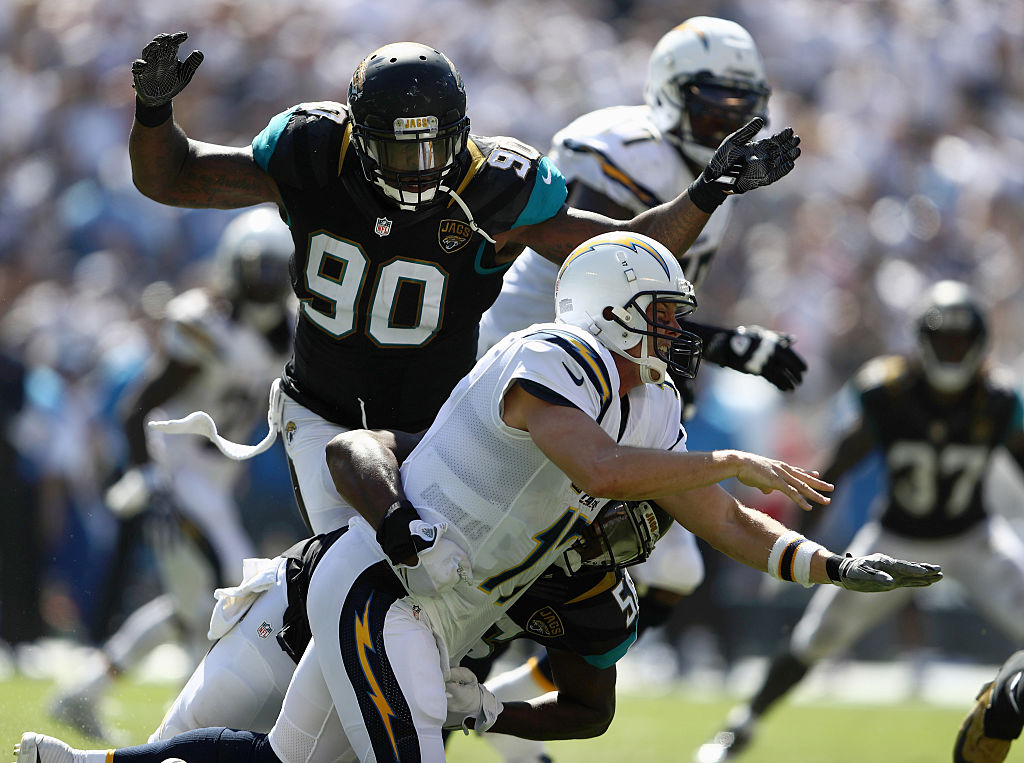 Contract length: 5 years
Total money: $85.5 million
Guaranteed money: $42 million
While Malik Jackson is an excellent player, there is no way we can justify this contract. The 26-year-old will never post gaudy sack totals. However, he is outstanding against the run and they can count on him to do the little things that don't show up in the stat sheets. That said, with the amount of money the Jaguars are paying Jackson, they expect him to be an absolute game-changer. We just don't see that happening on a consistent basis.
7. J.R. Sweezy, OG, Tampa Bay Buccaneers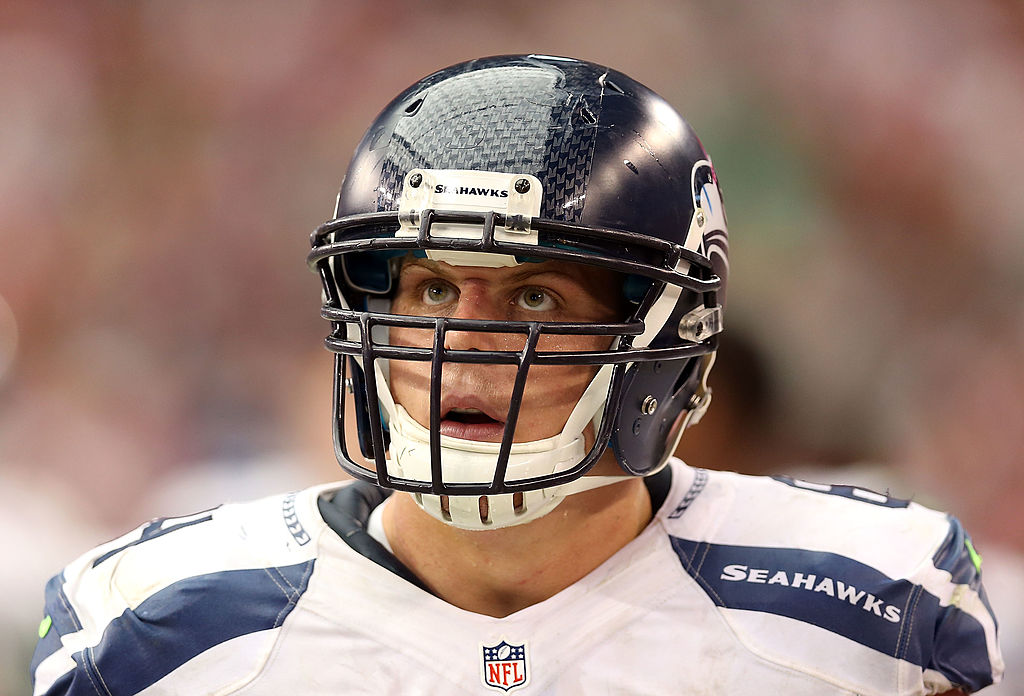 Contract length: 5 years
Total money: $32.5 million
Guaranteed money: $14.5 million
This signing was an absolute head-scratcher. J.R. Sweezy is a converted college defensive lineman, who ranked as the 66th-best offensive guard in the league in 2015, according to Pro Football Focus. Let's be honest, if Sweezy was worth this kind of money there is little chance that the Seattle Seahawks would have let him go. Couple that with the fact that Sweezy has yet to play a down of football for the Buccaneers (he remains on the team's Physically Unable to Perform list), and it's easy to see why this contract made our list.
8. Sean Smith, CB, Oakland Raiders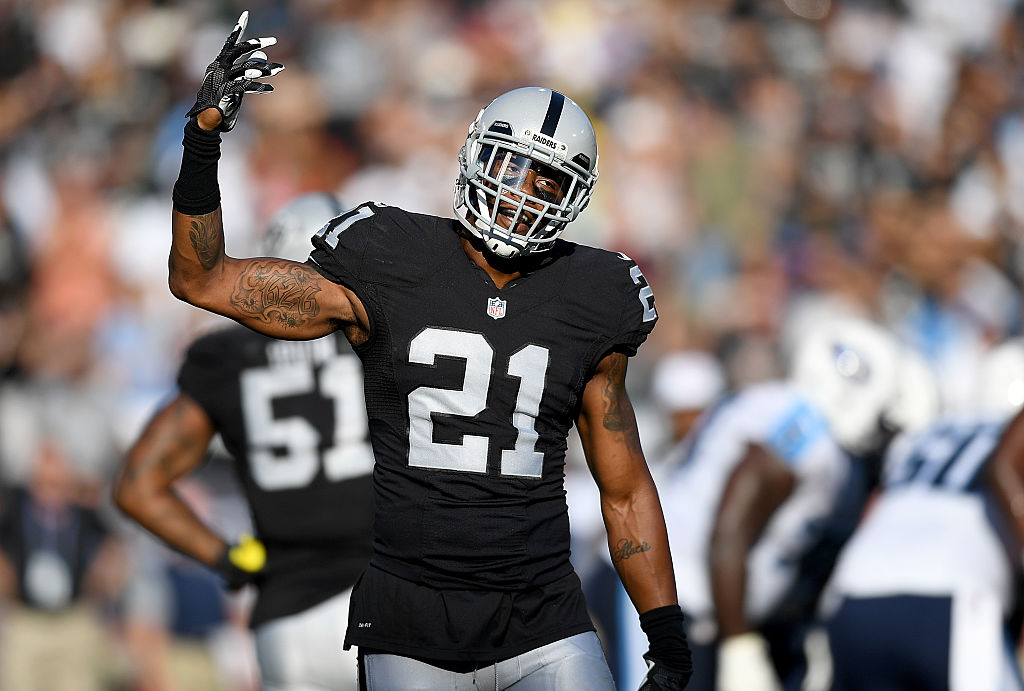 Contract length: 4 years
Total money: $38 million
Guaranteed money: $20 million
After Week 1, the contract looked like it had the potential to be one of the worst in NFL history. As a refresher, the New Orleans Saints' wide receivers absolutely torched Sean Smith got absolutely torched by the New Orleans Saints' wide receivers before eventually being benched by head coach Jack Del Rio. The 29-year-old cornerback has since rebounded from the atrocious start to his career with the Raiders to turn in a couple of solid performances, but he still hasn't convinced us that he will ever play up to the lofty expectations that come with this type of contract.
9. Chase Daniel, QB, Philadelphia Eagles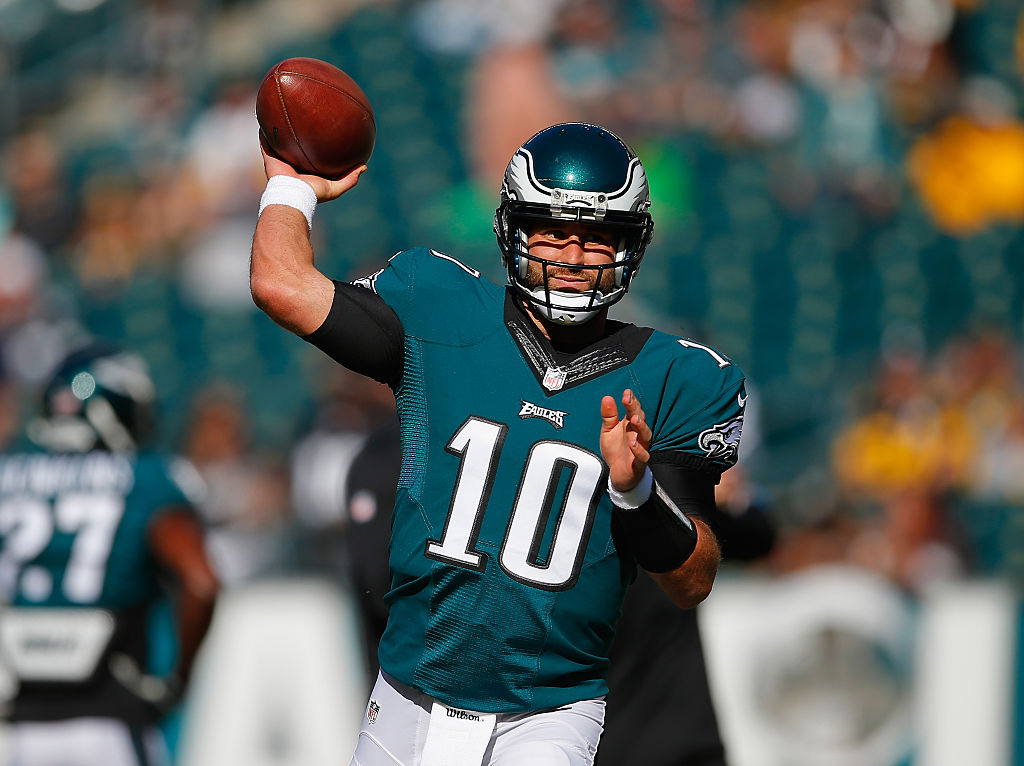 Contract length: 3 years
Total money: $21 million
Guaranteed money: $12 million
This one is pretty simple. The Eagles are paying $7 million per year to a player who they hope never sees the field. That's a pretty costly insurance policy if you ask us.
10. Ladarius Green, TE, Pittsburgh Steelers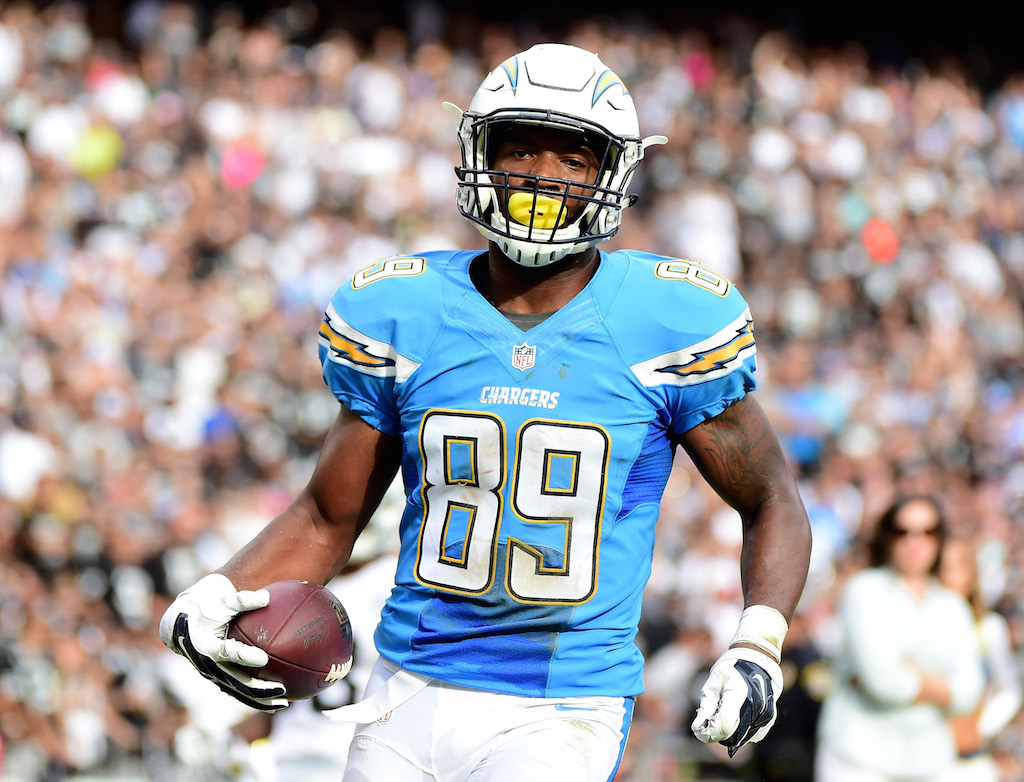 Contract length: 4 years
Total money: $20 million
Guaranteed money: $4.75 million
We loved this signing last offseason until Ladarius Green underwent ankle surgery and his lengthy history of battling concussions came to light. He missed the Steelers' entire offseason program and all of training camp. Up to this point, he's spent the entire 2016 season on the PUP list. Reports even went as far as saying that Green would never play a game for the Steelers due to his health concerns.
We will learn more about Green's situation and his future in the coming days and week. If he ever plays for Pittsburgh, he has the potential to be a game-changer. But until that happens, we must consider this contract one of the worst of the 2016 NFL free-agency period.
Statistics courtesy of Pro-Football-Reference. Contract data courtesy of Spotrac.