NFL: Would Johnny Manziel's Release Be a Blessing in Disguise?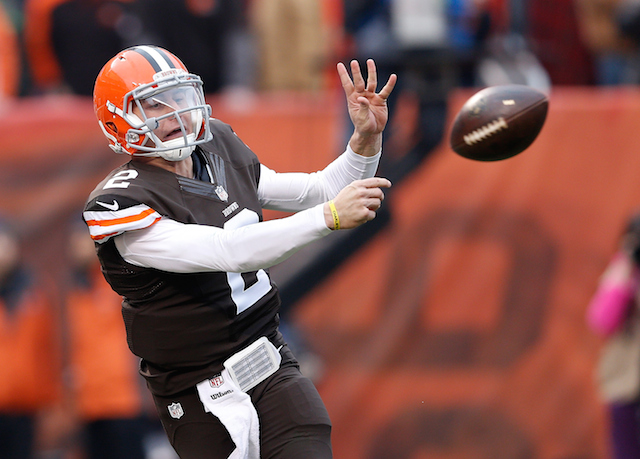 The Cleveland Browns and Johnny Manziel seem to be all but destined for a separation. While the final call will come at the hands of the Browns, it wouldn't be surprising in the slightest if Manziel wanted his time in Cleveland to end as well. There are going to be plenty of landing spots for Manziel, but it's obvious that no matter which team decides to give him a chance, they will need to know that he will come with a certain amount of baggage.
Can a team deal with his partying antics? Sure, someone will do it. The real question is, if released, would Manziel wind up going to a team that places him as the backup quarterback for a few seasons (the Dallas Cowboys, for example) or to a team that will start him sooner rather than later? Imagining Johnny Football with a star on his helmet is something else at this point, but it seems that Manziel will have his choice when that time comes.
As Pat McManamon of ESPN reported, a league source said that Manziel will no longer be in Cleveland in March. While the team could attempt to trade him, it's pretty unlikely that this will happen. As you can see below in the statement from the Browns' new director of football operations, Sashi Brown, he's not very thrilled with Manziel.
We've been clear about expectations for our players on and off the field. Johnny's continual involvement in incidents that run counter to those expectations undermines the hard work of his teammates and the reputation of our organization. His status with our team will be addressed when permitted by league rules. We will have no further comment at this time.
For the talented (yes, he's talented) Manziel, it's disappointing to see his time come to a close. With that said, this doesn't mean that his opportunity to excel in the NFL is behind him. Instead, the move to release Manziel may actually be best for both sides, and here's why.
A fresh start and a realistic look at life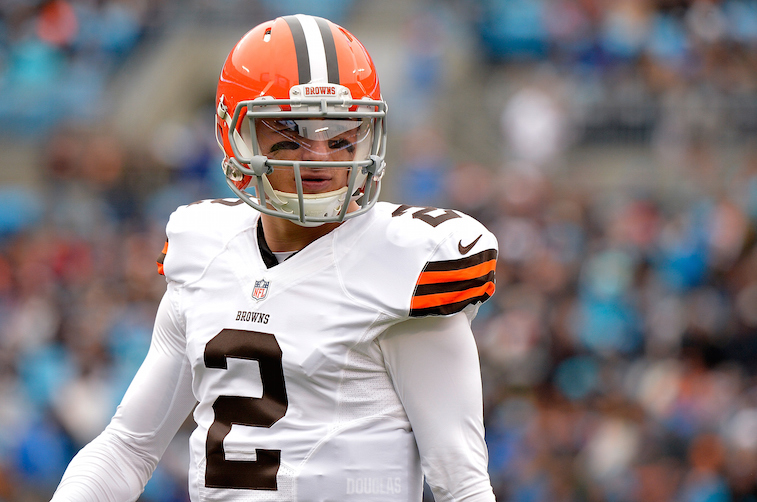 There's no question that Manziel has talent. It's also easy to argue that he has the ability to be an NFL quarterback if he can avoid the off-field drama. His time in Cleveland simply needs to be done. He can't repair his image with his teammates, ownership, and the fans at this point. The Browns need to start over, and Manziel needs a fresh start himself.
What really stands out about Manziel likely becoming a free agent is that he's going to have a few decisions to make. He can go to a team that is in desperate need of a quarterback — which will likely also be a team who is far off from being a playoff contender at this point — or he can go somewhere which will place him as a backup for a few seasons. Obviously, landing somewhere like the Cowboys, the New Orleans Saints, or the Arizona Cardinals would be solid spots, but he'd be sitting at least for a few seasons.
The Cowboys are the hottest rumor right now, and while he'd never actually be out of the spotlight in Dallas, there's no question that Romo is the quarterback of the Cowboys for as long as he can play. For Manziel, the realism hits when he understands that he's either a quarterback staring a brutal situation in the face or sitting behind a star and just waiting his turn while learning. Regardless, it's less than ideal for him. With that said, less than ideal for Manziel may be exactly what he needs.
The future in Cleveland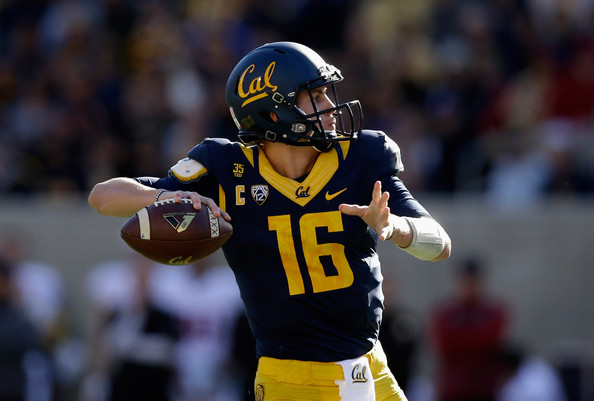 Maybe the Browns thought they had their future quarterback in Manziel. Regardless, he's not it. Fortunately, they realized it early enough to sit back and see what's in front of their face with the No. 2 pick in the 2016 NFL draft. The only team in front of them is the Tennessee Titans, who just drafted Marcus Mariota.
This means that Cleveland will get to choose between Jared Goff, Paxton Lynch, or Carson Wentz as their future signal caller. Another option? Trade back a bit and draft one of the three a few picks later to add another early pick or two. There are options galore for this team, but having Manziel still in town would have made the pick a tough one. Do you waste another early pick on a quarterback when the one you drafted not long ago is still on the roster? No, probably not.
The Browns admit that they made a mistake, to some extent, by bringing Manziel to town with a first-round pick, but it's not a mistake that they can't almost immediately fix. While Goff, Lynch, and Wentz may all need a season or two to learn, this isn't a brand-new area for the Browns to be in. It may not be an immediate fix, but Cleveland has three strong options at quarterback right in front of their face currently. The break up? It's tough to deal with, but the future is still bright for both sides.
Follow Jeff Smith on Twitter @JSM8ith