NFL: Would Signing RGIII Be a Big Deal for the Browns?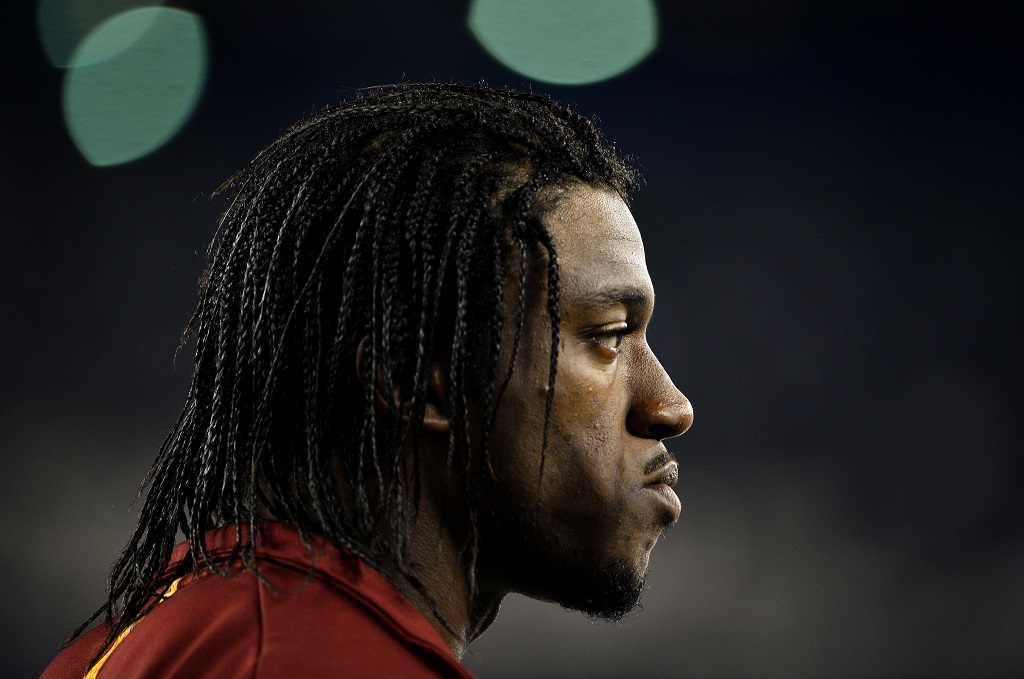 After 13 seasons without a playoff appearance, about five decades without a world championship title, and the countless number of other bad things that have happened to the Cleveland Browns (and the city of Cleveland, for that matter), isn't it about time that the lowly NFL franchise experienced something positive? Well, if 2015 is any measure, the Browns may never climb out of the cellar of the football world.
A 3-13 season (their eighth straight losing campaign) led them to the decision to fire yet another coach and release yet another supposed franchise QB — the artist formerly known as "Johnny Football." Head coach and quarterback are the two most important pieces to a successful football team. For Cleveland, those two positions have been ever-changing like a cold wind off of Lake Eerie. Since the turn of the century, the team has seen seven different head coaches at the helm and 12 different quarterbacks leading them in passing yards. If that's not instability, nothing is.
This offseason, after letting go of head coach Mike Pettine, the Browns hopefully found their coach for the next several seasons in Hue Jackson. Of course, they let go of their former first-round draft pick in Johnny Manziel as well, leaving a hole at quarterback. While they could do worse than Josh McCown at the position, it's clear that the team needs to find a long-term solution at signal caller. Thus, they've been connected to draft prospects, such as Jared Goff and Carson Wentz, as well as current NFL vets like Colin Kaepernick and (most recently) Robert Griffin III — who would provide an interesting option for the team.
Seeing as their interest in Colin Kaepernick appears to be minimal at best and that their interest in RGIII seems much stronger, what would acquiring RGIII do for the Browns? Could the former No. 2 overall pick save the Browns much like he brought hope to the Washington Redskins during his rookie season? Let's explore the answers to these questions and more.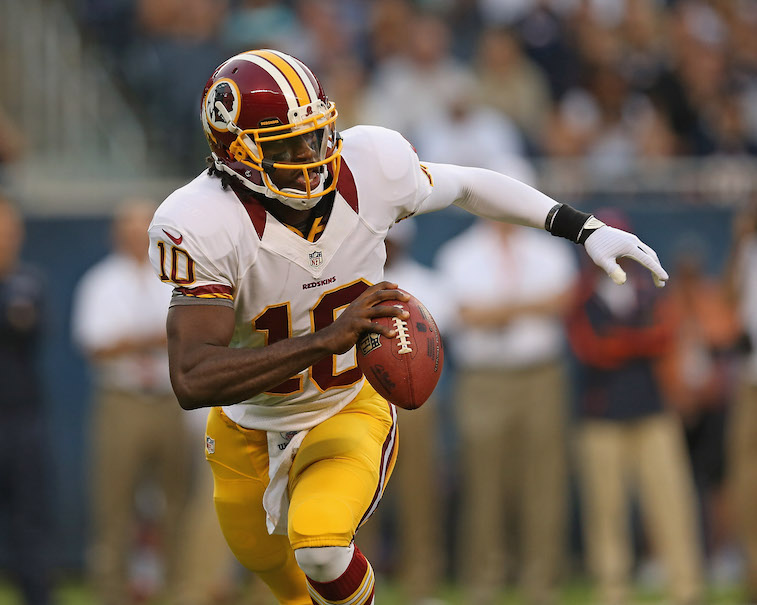 There are several things you have to keep in mind when discussing Robert Griffin III and his future in football. First and foremost, it comes down to his injury history. After his spectacular rookie season in 2012, Griffin suffered a critical injury in the Redskins' playoff game that season and he really hasn't been the same sense. He lost his job to Kirk Cousins this past season, so the verdict is still out in regards to Griffin being nearly as effective as he once was. Once you get beyond the injuries, the fact that Griffin hasn't really played in over a year is a bit of a concern.
If you can get past his red flags and if Griffin proves that he still has it (the guy is still just 26 years old), the Baylor product is worth considering. Let's say that Griffin can still be effective and productive for an NFL team. Let's say that the Browns also decide to take a chance on him. What could RGIII's presence do for the Browns' hopes of becoming competitive in the coming seasons?
While Cleveland has been bad for a long time, they have some pieces in place. Tight end Gary Barnidge went over 1,000 yards (fourth among tight ends) and caught nine touchdowns as their top receiving threat a season ago. He provides a nice target for any quarterback. On the offensive line, All-Pro tackle Joe Thomas has been a staple of the franchise for the past 10 seasons. While there isn't a ton of talent on offense, the Browns do own the No. 2 overall pick in the upcoming draft, where — if they didn't have to draft a quarterback — they could add a key addition for a position in need.
On defense, Cleveland isn't loaded with talent, but there are some pieces in play. Joe Haden is an excellent cornerback, and the verdict is still out on their first rounder from last year, defensive tackle Danny Shelton. They ranked pretty lowly as a unit in most categories, but part of that is thanks to a putrid offense. Improving things on offense — specifically at quarterback — could do wonders for the team as a whole.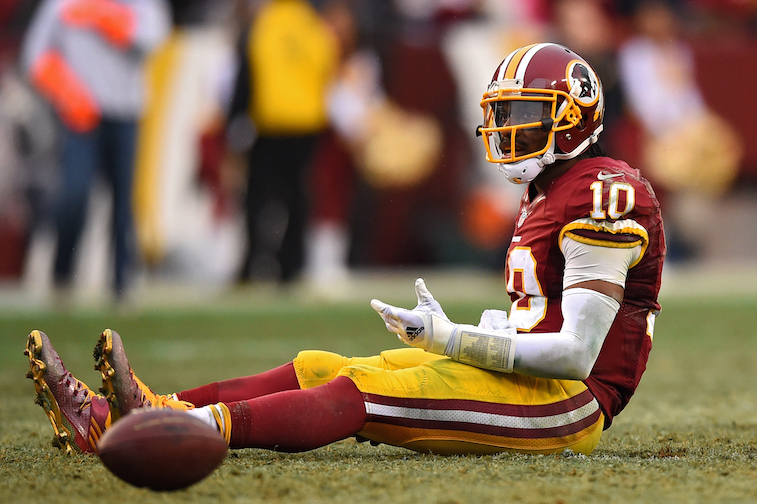 Would adding a healthy and effective Robert Griffin lead the Browns to the playoffs next season? Most likely not. The team clearly needs talent at several positions and is likely a couple of years away from being truly competitive (if they can find a QB). Should that sway them away from singing a quarterback in need of a fresh start? Not at all.
If Cleveland could secure a quarterback who could last for the next seven-plus seasons, they could find their direction and build around that QB. The fact that they haven't had that type of a player in the past has destroyed their development as a franchise and it's critical that they figure things out as soon as possible. Perhaps going through the draft is the better option, but that certainly hasn't worked for the Browns in the past. Bringing a high-risk, high-reward QB like Griffin could be just what they need.
If it's a fit and it makes sense, going after RGIII makes a whole lot of sense for the Browns. Of course, Cleveland could just be forever cursed and destined to never win in any sport, but it's time that their football team caught up to their basketball team (that's in contention for an NBA title this season) and their baseball team (that's expected to be good this season) and make waves toward seriously competing with the best in the NFL.
Statistics courtesy of ESPN.com, NFL.com, and Pro-Football-Reference.com.