NFL
3 Potential NFL Upsets in Week 5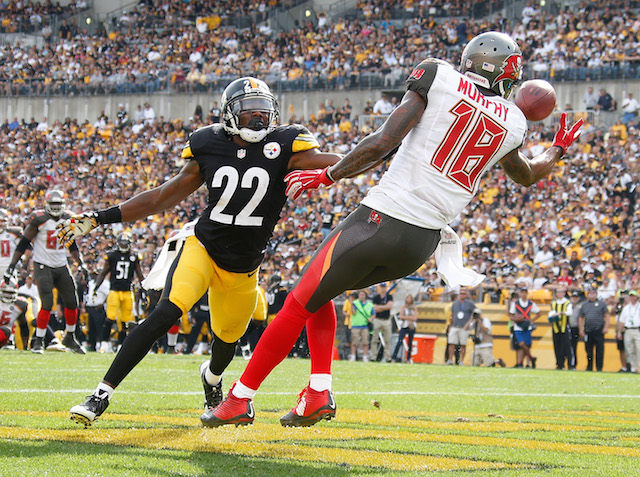 Weekly upsets are a major part of the NFL: They show parity and are a big part of what keeps the game so interesting and exciting for fans worldwide. They can make or break office pools and parlay cards in Las Vegas, or they can simply shake up league standings and playoff positioning.
Here's a quick look at a five notable upsets from the first quarter of the NFL season:
Buffalo Bills defeat Chicago Bears, 23-20 – The Bears were 7-point favorites entering the game.
Cleveland Browns defeat New Orleans Saints, 26-24 – The Saints were 6.5-point favorites entering the game.
San Diego Chargers defeat Seattle Seahawks, 30-21 – The Seahawks were 6-point favorites entering the game.
Chicago Bears defeat San Francisco 49ers, 28-20 – The 49ers were 7-point favorites entering the game.
Tampa Bay Buccaneers defeat Pittsburgh Steelers, 27-24 – The Steelers were 7.5-point favorites entering the game.
As you can see, on any given Sunday in the NFL, anybody can beat anybody. Here's a look at three potential upsets in Week 5. (All statistics and point spreads courtesy of Pro Football Reference.)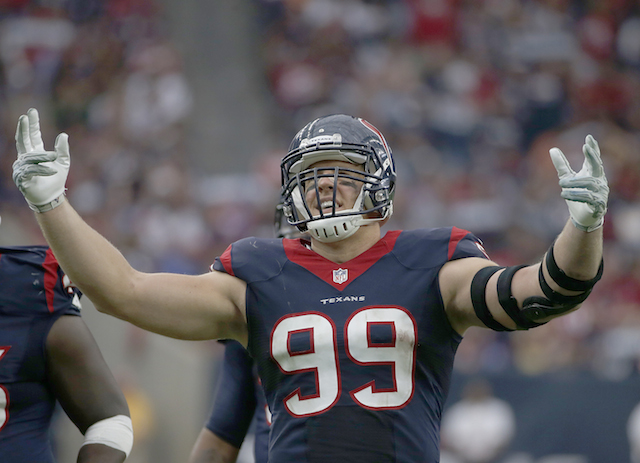 Houston Texans (3-1) over Dallas Cowboys (2-2)
 The Cowboys are the home team and are 6-point favorites entering the game despite the Texans having the better overall record. This intra-Texas matchup is sure to be chippy. The Texans have a defense giving up an average of 16.8 points per game in 2014, and the Cowboys defense is battling several injuries. If the Texans can slow down DeMarco Murray, the NFL's leading rusher in 2014, and exploit a depleted Cowboy secondary, they could very well leave Dallas with a 4-1 record.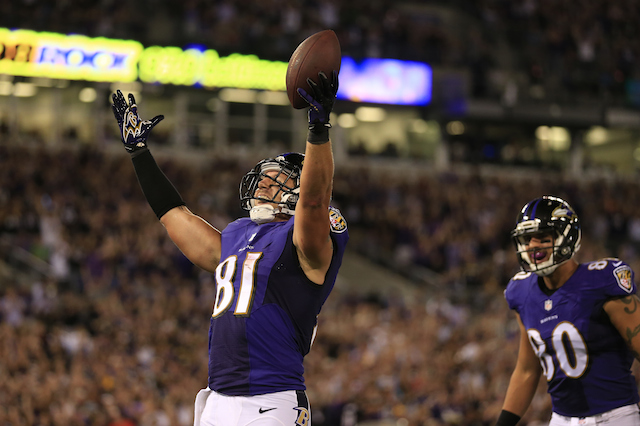 Baltimore Ravens (3-1) over Indianapolis Colts (2-2)
The Colts enter this game in Indianapolis as 3.5-point favorites over the Ravens. Sure, the Colts have looked great in their last two games, and they do have one of the best home-field advantages in the entire NFL. That being said, their two wins have come against a 0-4 Jacksonville Jaguars team and a 1-3 Tennessee Titans team. The Ravens enter the game with a better record against better competition and have been seriously rolling offensively. Joe Flacco and the Ravens would be in great shape in the AFC standings with a win this week.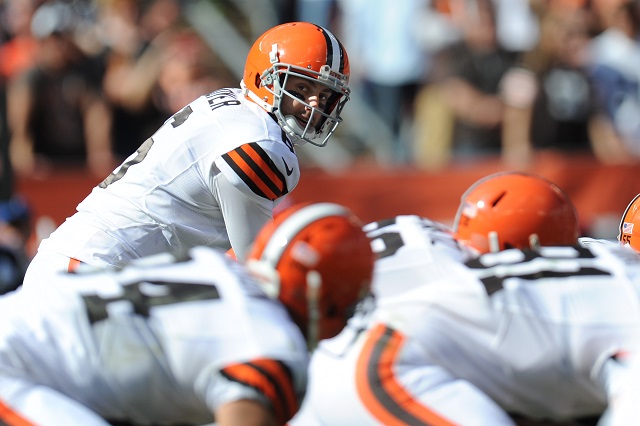 Cleveland Browns (1-2) over Tennessee Titans (1-3)
The Titans are 2.5-point favorites over the visiting Browns despite having a quarterback in Jake Locker who is battling a wrist injury and has been extremely limited in practice all week. The Browns' two losses came to the 3-1 Baltimore Ravens and 2-2 Pittsburgh Steelers by a combined 5 points. The Titans have suffered through three straight blowout defeats, losing by an average of 22 points per game. Statistically speaking, both defenses have struggled in 2014, but the Browns have been better offensively. Cleveland should leave Nashville with a 2-2 record.
More from Entertainment Cheat Sheet:
Want more great content like this? Sign up here to receive the best of Cheat Sheet delivered daily. No spam; just tailored content straight to your inbox.