NFL
NFL: 5 Biggest Takeaways From Week 13
Week 13 of the 2015 National Football League season was full of action. We got our weekly helping of unforeseen upsets; we saw two teams improve their overall records to 10-0; we witnessed several notable individual and team performances (both bad and good); and we mourned injuries to big-name players. With that being said, here is a look at the five biggest takeaways from Week 13 of the 2015 NFL season.
1. The Pittsburgh Steelers are Super Bowl contenders.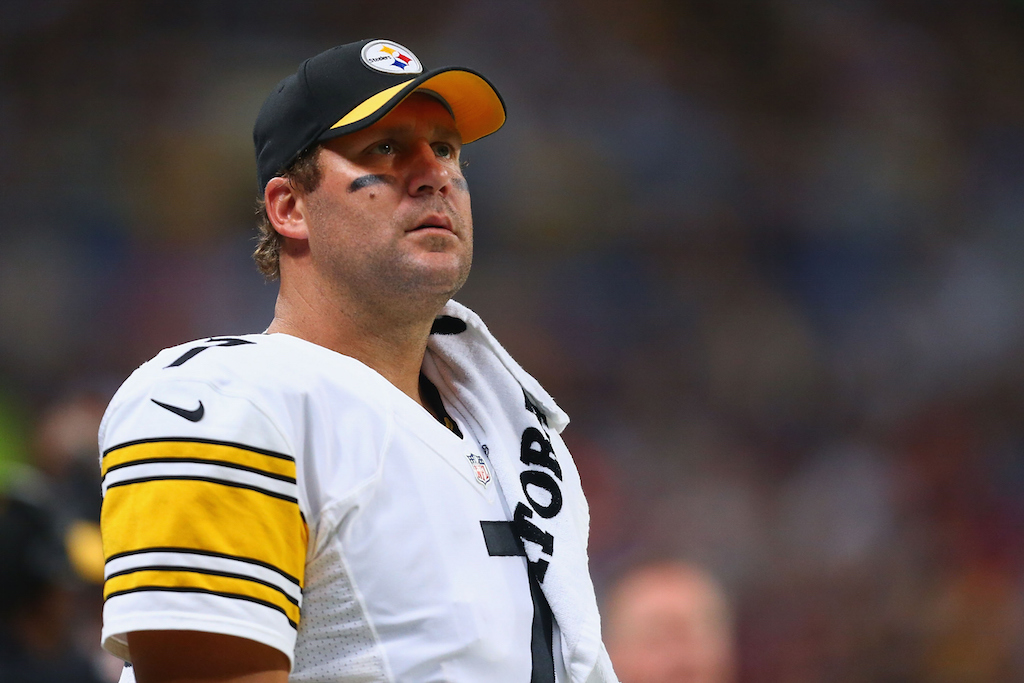 They may be on the outside looking in at the AFC Playoffs for now, but make no mistake about it, the Pittsburgh Steelers are good enough to win the Super Bowl this coming February. That said, we firmly believe that they will advance to the postseason (as a Wild Card) and are a team that the New England Patriots, Cincinnati Bengals, and Denver Broncos should desperately hope to avoid. When healthy, Ben Roethlisberger is a great quarterback, and the wide receiver trio of Antonio Brown, Martavis Bryant, and Markus Wheaton, combined with a reliable tight end in Heath Miller, gives him arguably the best group of pass-catching targets in the league.
On top of that, running back DeAngelo Williams is a more than capable replacement for the injured Le'Veon Bell. Defensively, this team is finally establishing an identity. Veterans Cameron Heyward and James Harrison are both playing at a Pro Bowl level, and the team is getting solid contributions from young players such as Ross Cockrell, Bud Dupree, and Ryan Shazier. When it comes down to it, this team will only go as far as Roethlisberger and the offense takes them. Our guess is they will go pretty far when the playoffs begin this coming January.
2. Dallas Cowboys tight end Jason Witten is a first ballot Hall of Famer.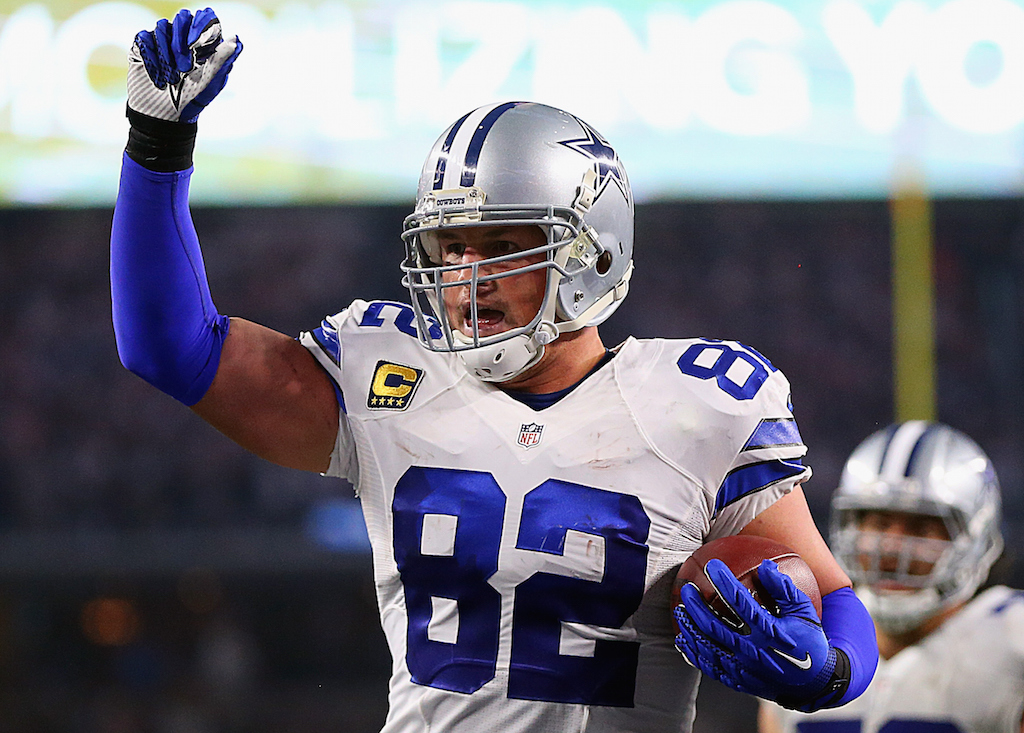 In the Cowboys' Monday Night Football game against the Washington Redskins, Jason Witten became the 12th player — and only the second tight end — in NFL history to have 1,000 or more career receptions. Depending on how much longer he plays, Witten could very well end up in the top five, or maybe even the top three, of the NFL's all-time career receptions leaderboard, making him a clear-cut, first-ballot Hall of Famer in our eyes.
3. The Carolina Panthers should finish the regular season with a 16-0 record.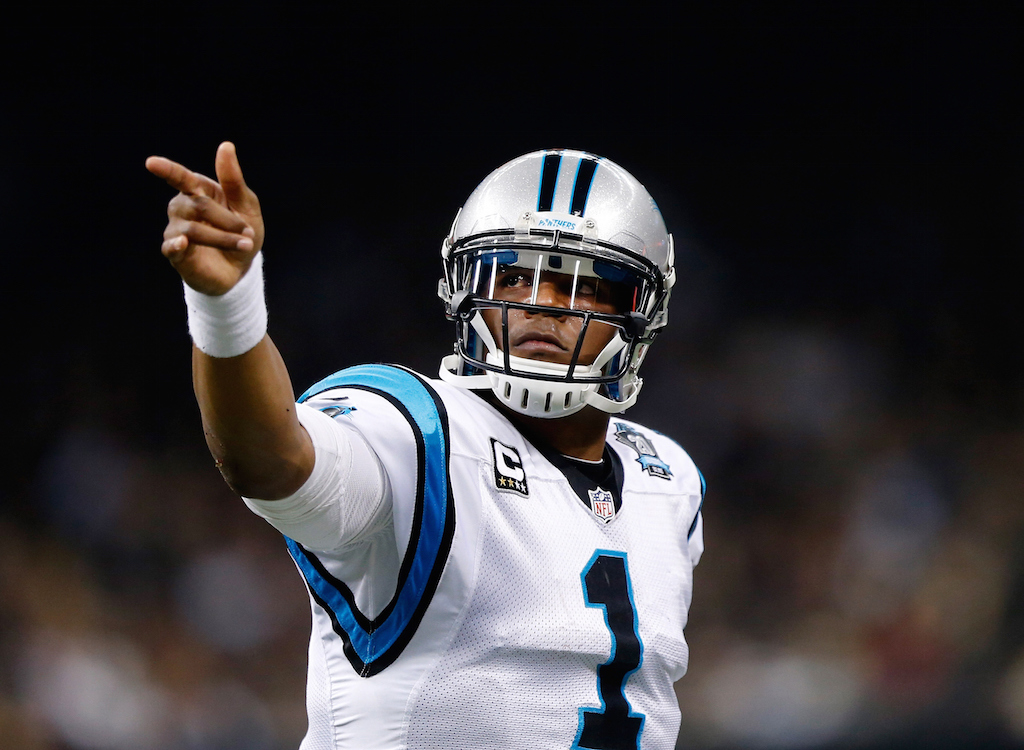 The Carolina Panthers survived a serious scare from the New Orleans Saints in Week 13, escaping with a 41-38 road win over one of their biggest division rivals. Carolina's last four regular-season games are against the Atlanta Falcons (home and away), on the road against the New York Giants, and at home against the Tampa Bay Buccaneers. The Panthers should be heavy favorites in all four games, as none of those teams have a winning record this season. At this point, there is no reason to doubt that Carolina will finish the regular season with a perfect record.
4. The Seattle Seahawks are our current pick to win the NFC title.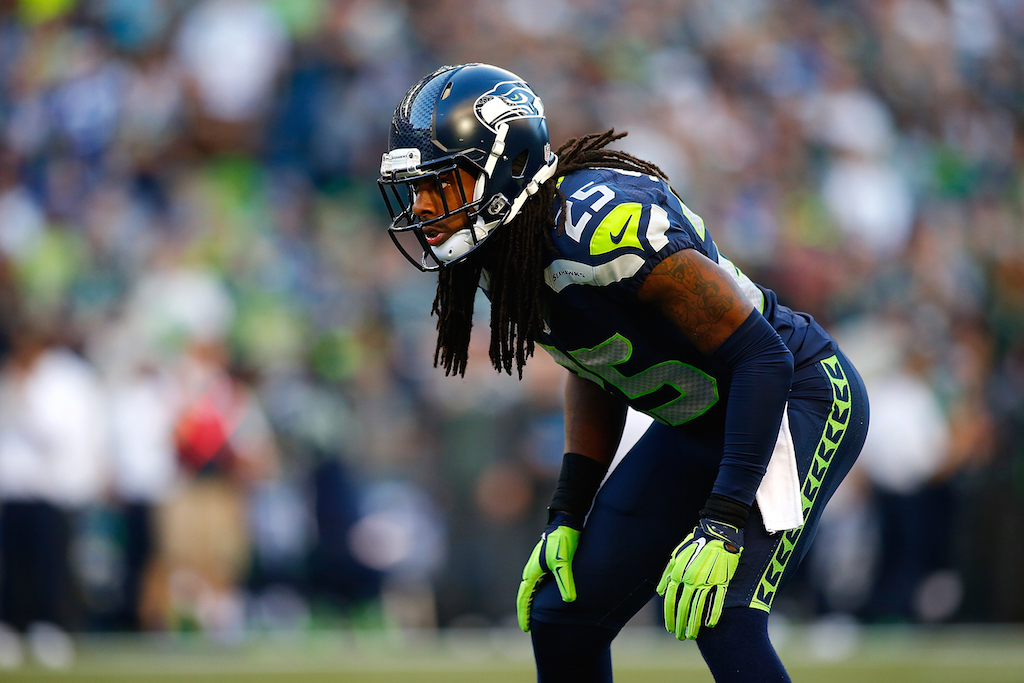 They likely won't even win their division, but the Seahawks appear to be peaking at just the right time. Since losing to the Arizona Cardinals in Week 10, Seattle has won three consecutive games, with two of those wins coming against the Pittsburgh Steelers and Minnesota Vikings — both teams that we see qualifying for the 2015 postseason. Seahawks quarterback, Russell Wilson, is playing some of the best football we've ever seen from him (even without All-Pro tight end Jimmy Graham in the lineup). Rookie running back Thomas Rawls has been nothing short of spectacular as he fills in for Marshawn Lynch.
Defensively, the Seahawks are up to their old tricks. They completely dismantled the Vikings in Week 13, holding NFL rushing leader Adrian Peterson to only 18 yards on eight carries, allowing Minnesota to post just 125 total yards of offense. With all due respect to the Carolina Panthers, Arizona Cardinals, and Green Bay Packers, if Wilson maintains his level of play and the defense remains as dominant as they have been, the Seahawks will be well on their way to a third-straight NFC title.
5. The race for homefield advantage throughout the AFC Playoffs is wide open.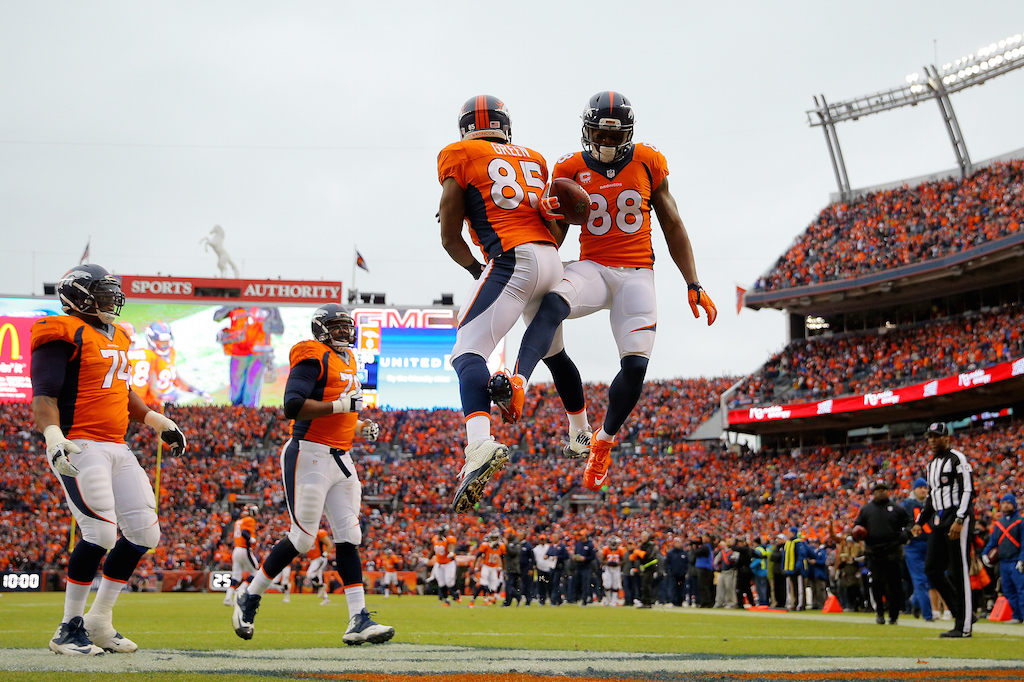 The Playoff race in the AFC is an excellent example of why we are so enthralled with the NFL. Just two weeks ago, it looked like a forgone conclusion that the New England Patriots would land the No. 1 seed and home-field advantage throughout the AFC Playoffs. After Week 13 and back-to-back losses for the Patriots, New England has dropped all the way down to third in the conference standings.
To be fair, a lot can (and will) happen over the next month, but where the Patriots finish in the regular-season AFC standings is now out of their hands. The Denver Broncos and Cincinnati Bengals both control their own destinies. If either team wins out — they play each other in Week 16 — they will land the AFC's No. 1 seed. Should Denver and Cincinnati both lose a game, the Patriots can regain the top seed (if they win out). All said, this race likely won't be decided until the final week of the regular season comes to a close.
All statistics courtesy of Pro-Football-Reference.
Want more great content like this? Sign up here to receive the best of Cheat Sheet delivered daily. No spam; just tailored content straight to your inbox.