NFL
NFL: Why Aldon Smith is Not Worth the Risk to the Raiders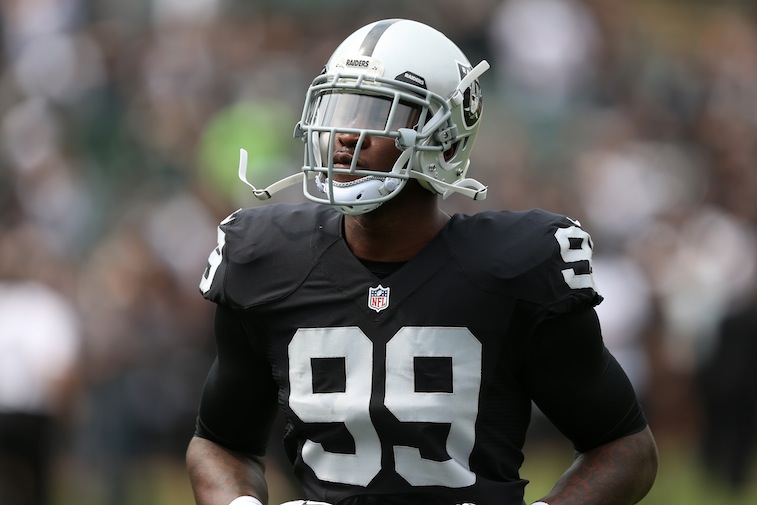 When the San Francisco 49ers released former Pro Bowler Aldon Smith in August, following his fifth arrest since 2012, we seriously began to question whether or not he had a future in the NFL. Perhaps we underestimated just how valuable a player who can rush the quarterback truly is.
This past Friday, the same day that Smith was charged for three misdemeanors from the incident that occurred last month, the Oakland Raiders announced the signing of the talented — albeit troubled — linebacker. While the risk involved in this particular move is not lost on the organization, new head coach Jack Del Rio made it clear that the team will always be looking for ways to get better.
"I would just say that from an organizational standpoint, we're constantly looking for opportunities to improve our roster," Del Rio said. "We're very thorough in terms of the work that goes into acquiring players, selecting players and all of that. This was no different in that regard."
There's no arguing that  the fifth-year pro out of Missouri fills an immediate need for the Oakland Raiders. In 2014, the 3-13 AFC West squad West only managed 22 sacks for the entire season. Meanwhile Smith has racked up 44 sacks all by himself since his 2012 NFL debut.
It doesn't take a rocket scientist to see the obvious benefits of adding a player of Smith's caliber to the Raiders roster. Given his affinity for wreaking havoc on the opposition, there's no doubt his presence will help bolster that defense that had serious trouble getting to the QB last year. That is, of course, if he's able to stay on the field. And for us, that's a big if.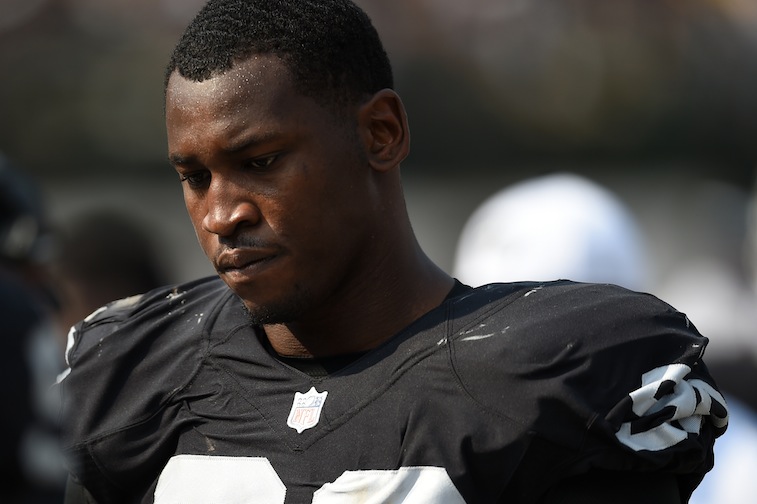 There's a growing feeling around the National Football League that Smith will eventually be suspended for his recent conduct. In fact, according to a source with understanding of the situation, "the NFL currently is reviewing Smith's case under the substance-abuse policy. The DUI charge pending against Smith has become the focal point of the review."
Considering there is no telling when the league may come to a decision, it makes sense that Smith would want to get back on the field as quickly as possible. We have to wonder if that is the best decision. As much as we'd like to look on the bright side — talented NFL player is once again playing in the NFL — it's impossible for us to overlook the obvious pattern here. This is not the first time that Smith has had a run-in with the law; not even close. Yet, in spite of the red flags, Raiders general manager Reggie McKenzie believes this environment will be a positive place for the young star to find his way.
"We are confident that the Raiders provide an environment where Aldon can thrive through the support, structure and leadership within the building," McKenzie said in a statement. "We are excited to have Aldon here in the Raiders family."
We love the positivity being shown by the Oakland Raiders organization. We just wish we felt the same way. It's impossible to deny the physical gifts Aldon Smith possesses. But its also impossible to overlook his off-the-field incidents. If Smith can't find a way to overcome the latter, then the former won't make much of a difference.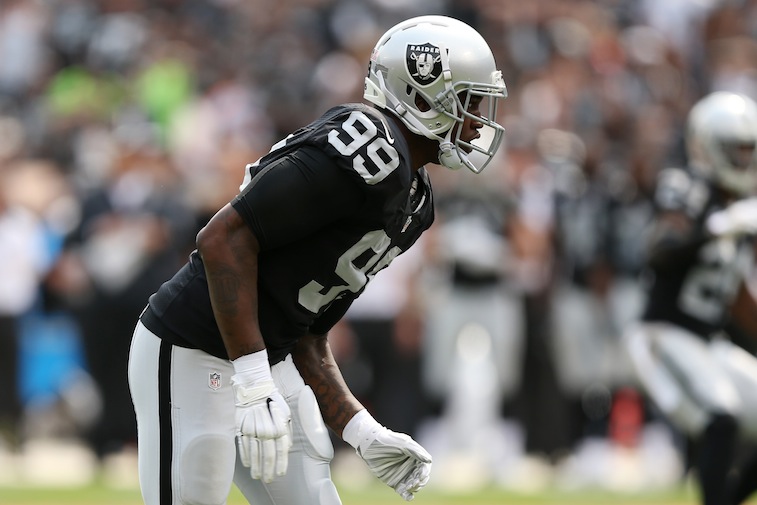 You only so many chances before people stop believing in you. When it comes to Smith, the Raiders just took a massive one. NaVorro Bowman, Smith's old teammate with the San Francisco 49ers, recognizes this. He hopes No. 99 does as well: "I'm excited for him, man, said Bowman. "To have another opportunity to go out there and play this game that he loves, hopefully he realizes the opportunity that he has and stays on track."
We hope the Oakland Raiders know what they're doing. We hope they've done their  due diligence. We hope they've found an Aldon Smith who is willing to do whatever it takes to salvage the rest of his NFL career. That said, playing in the National Football League is a right not a privilege — Until Smith has show that he fully understands this, we'd be hesitant to believe that this time would be any different.
The Raiders appear to be convinced. Why else would they give him a one-year deal? They know the risk and they're willing to roll the dice. For us, the jury's still out.
All statistics are courtesy of Pro-Football-Reference.com, ESPN.go.com, and NFL.com.
Want more great content like this? Sign up here to receive the best of Cheat Sheet delivered daily. No spam; just tailored content straight to your inbox.