NFL's Roger Goodell Close to Signing Contract Extension
NFL Commissioner Roger Goodell is close to signing a contract extension through 2024, as reported by ESPN.
Financial terms of the deal were not available. In fiscal year 2015, Goodell earned nearly $32 million, per the NFL's tax filing. In his first 10 years as commissioner, he earned $212.5 million. The NFL, however, is no longer required to file Goodell's salary publicly since the league office has given up its non-profit status.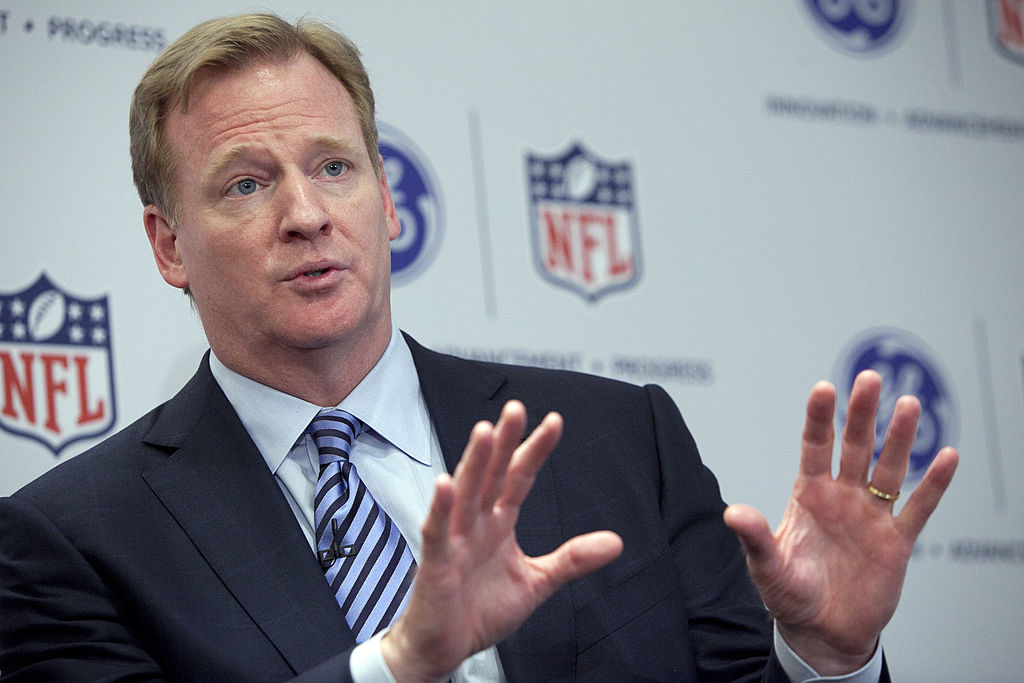 If the agreement is reached, the terms of the new deal would be similar to Goodell's current contract, which expires in 2019, reported the Sports Business Journal.
Goodell, 58, took the job of NFL commissioner when Paul Tagliabue retired in 2006. Since then, his original five-year contract has been extended twice, in 2009 and 2012. He joined the NFL in 1982 as an intern, then worked for the league in public relations. In 2001, he was appointed by Tagliabue to executive vice president and chief operating officer, overseeing operations and supervising league business functions.
In recent news, Goodell appointed Harold Henderson to hear the appeal of the six-game suspension of the Dallas Cowboys' Ezekiel Elliott. Goodell made the decision to suspend Elliott after the NFL investigated allegations against him of domestic violence. The NFL Players Association is appealing the suspension.
In April 2007, Goodell announced a new NFL players' personal conduct policy, following a year marred by significant scandals involving some players' actions off the field. Players who have since been suspended under the policy include Tennessee Titans cornerback Pacman Jones, Cincinnati Bengals wide receiver Chris Henry, Chicago Bears defensive lineman Tank Johnson, and New England Patriots safety Rodney Harrison. In addition, Goodell has fined players for on-field misconduct due to acts such as controversial hits.
If Goodell's contract is extended, he will oversee collective bargaining negotiations for the owners in 2020, when the current agreement ends between the league and players' union.
Awards Goodell has received include the Outstanding Civilian Service Award for contributions to the U.S. Army community while serving as NFL commissioner, given in 2014.