NHL: 5 Goalies With the Most Wins in League History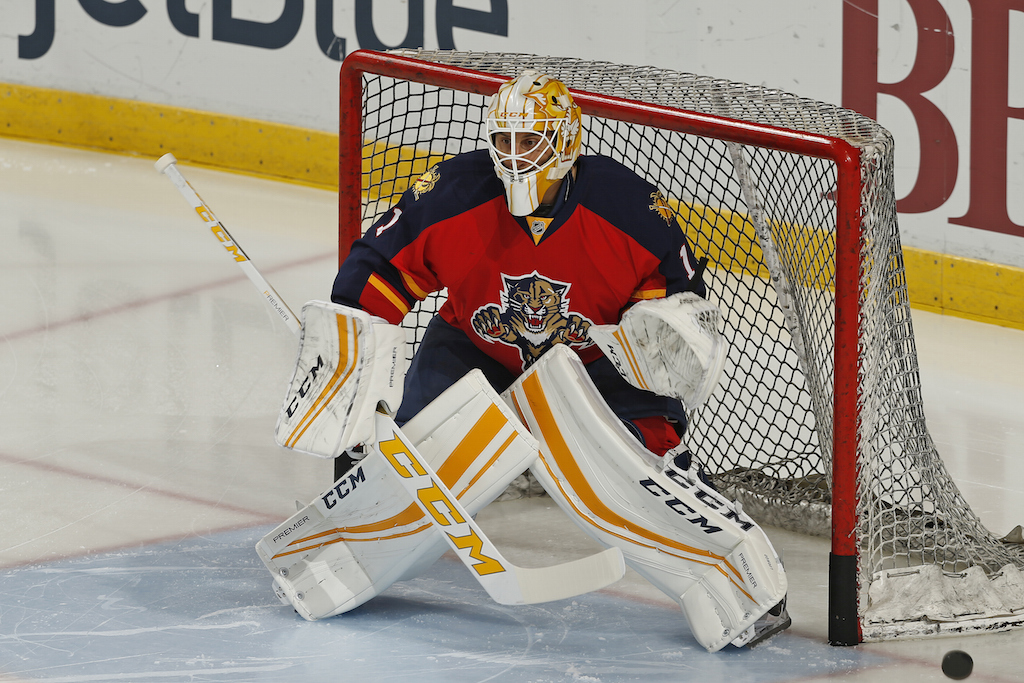 In the NHL, taking care of business on the ice is difficult, but the overall formula for success is not. If you're hoping to be the last team standing at the end of the season, then you'll need on-ice chemistry, an unbreakable defensive, an all-time coach pulling the strings, and a netminder that comes through when you need him. And considering what Florida Panthers goalie Roberto Luongo just accomplished, it's clear that he is more than capable of falling into the last category.
This past Thursday, with 36 saves, Luongo helped the Panthers defeat the Detroit Red Wings by a score of 6-3. But this victory was more than just the goaltender's 23rd of the season, it was also the 424th of his career. And that is a major accomplishment, for it moved Luongo into sole possession of No. 7 on the NHL's all-time wins list. Not bad, right?
We love it when players rise to the occasion and make a lasting mark on the game. Of course, Luongo will have to continue playing at a high level if he hopes to move even further up the wins list. And just so he — and anyone else who cares — knows where he stands among the all-time greats, here's a look at the five winningest goalies in NHL history.
5. Terry Sawchuk
Wins: 447
Most average hockey fans may not be familiar with Terry Sawchuck, but we assure you, this guy was a beast between the pipes. In his 21 seasons — 1949-50 to 1969-70 — in the NHL, the Hall of Fame netminder won four Vezina Trophies (1951-52, 1952-53, 1954-55, 1964-65), was an 11-time All-Star, and hoisted the Cup four times (three with the Detroit Red Wings, one with the Toronto Maple Leafs). He would also finish his career with 447 total wins, putting him at No. 5 on the all-time list.
4. Curtis Joseph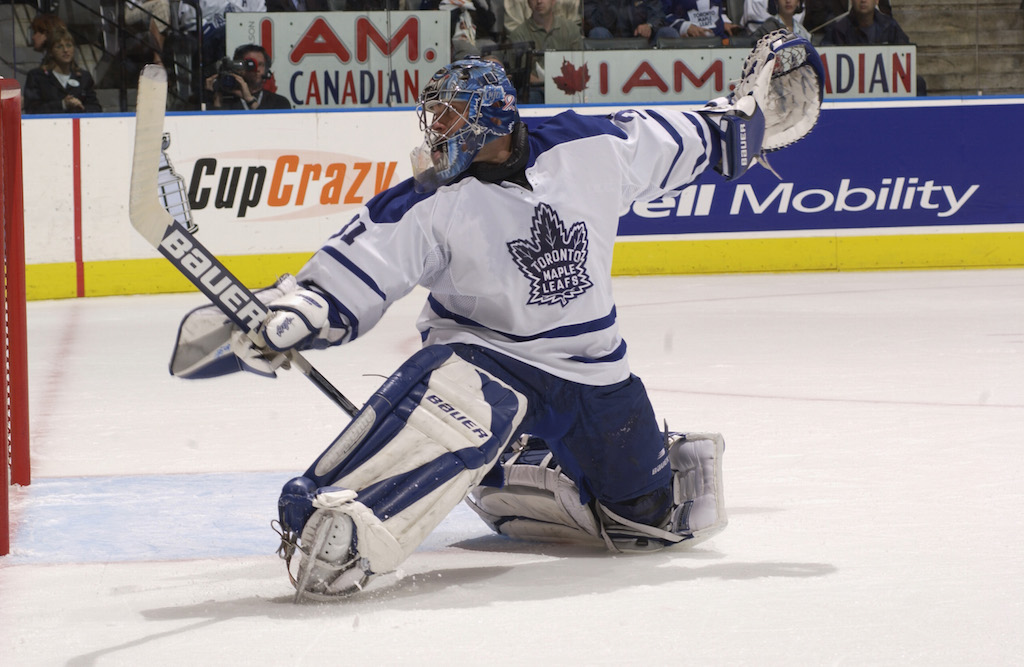 Wins: 454
Despite a legit 19-year career, goaltender Curtis Joseph never won the Vezina Trophy. And yet, by the time he decided to hang up his skates at the age of 41, the man they called "CuJo" was near the top of another impressive list: all-time wins. Thanks to successful stints with the St. Louis Blues, Edmonton Oilers, Toronto Maple Leafs, Detroit Red Wings, Phoenix Coyotes, and Calgary Flames, Joseph racked up 454 wins for his career, making him the fourth-winningest goalie in NHL history.
3. Ed Belfour
Wins: 484
Ed Belfour was the sort of puzzle that tended to be difficult for opposing teams to solve. During his Hall of Fame career, Belfour played in two All-Star Games, won the Vezina Trophy twice, and lifted the Stanley Cup with the Dallas Stars during the 1998-99 season. On top of that, his 484 career victories puts him at No. 3 on the all-time list. Clearly this guy was someone you wanted in goal.
2. Patrick Roy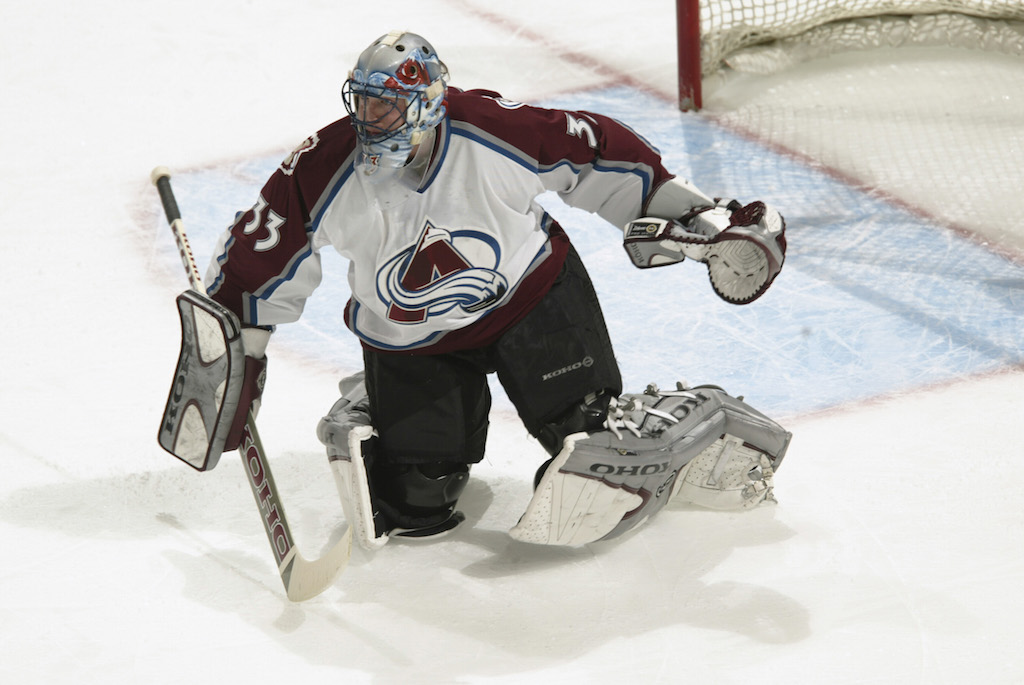 Wins: 551
Patrick Roy is easily one of the best goalies to ever play the position. During his 19 seasons with both the Montreal Canadiens and Colorado Avalanche, Roy made 11 All-Star teams, took home three Vezina Trophies, won three Conn Smythe Trophies, and hoisted the Cup on four separate occasions. His 551 career victories is No. 2 all time.
1.Martin Brodeur
Wins: 691
In our opinion, as far as NHL goaltenders are concerned, Martin Brodeur is the standard. Brodeur played in nine All-Star games, won four Vezina Trophies, and led the New Jersey Devils to three Stanley Cup wins. His 691 career victories is far and away the most in NHL history. It's going to take a special, special netminder to challenge that record. We think this mark will stand for the foreseeable future.
Statistics are courtesy of Hockey-Reference.com, ESPN.go.com, and NHL.com.