NHL All-Star Game Roster: The Players Who Have Earned a Spot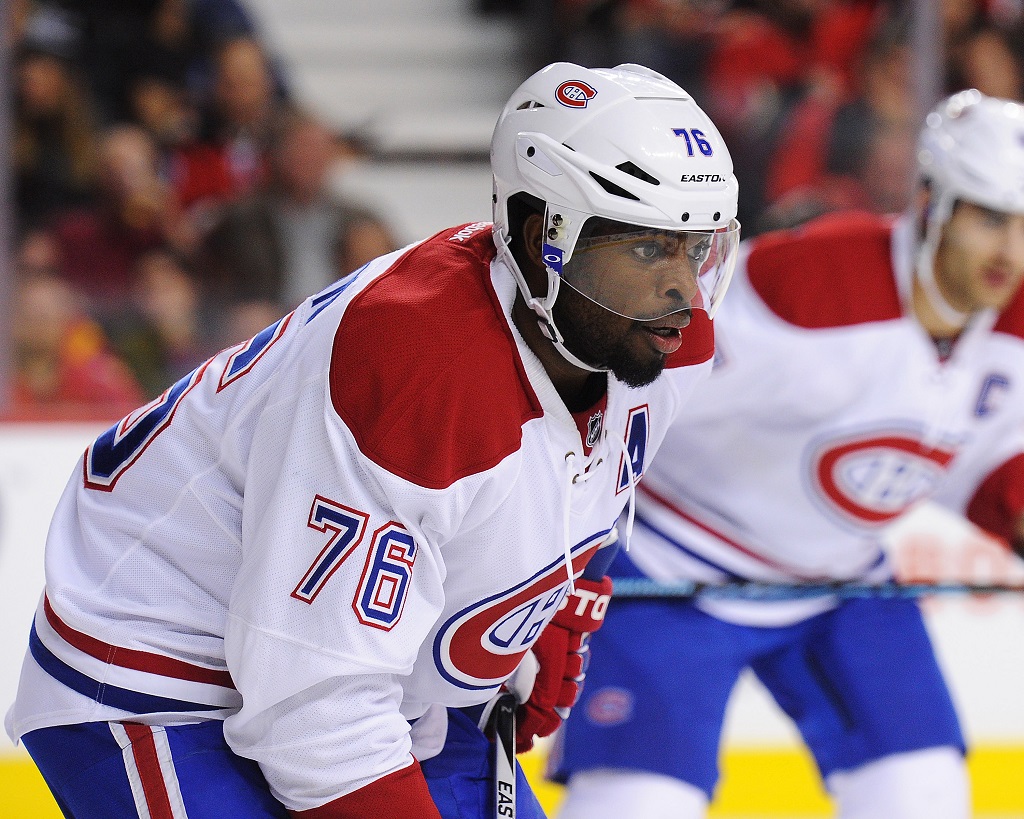 The 2016 NHL All-Star Game will take place at Bridgestone Arena in Nashville, Tennessee on Sunday, January 31. This year's All-Star Game will have an entirely new format. The NHL chose a three-on-three tournament format, so each division will have an All-Star squad made up of six forwards, three defensemen, and two goaltenders.
In the opening round of the tournament, the Central Division will play the Pacific Division, and the Atlantic Division will play the Metropolitan Division. Each game will be 20 minutes long, with the winners moving on to play each other. The team that walks away as the tournament winner will receive $1 million. Fan votes will decide the team captain for each division, with the NHL Hockey Operations Department selecting the other 40 players.
With the game approaching, we look at each division's current standings and picked the players who we think will definitely make the team. The teams assembled here do not take into account the fan vote for captain. These are just the players who most deserve to skate in the All-Star Game. The change in format is a big deal, and it should make for an exciting tournament; the prize money will only add to the experience. So, who should take the ice in Nashville for each division? Read on to find out.
Atlantic Division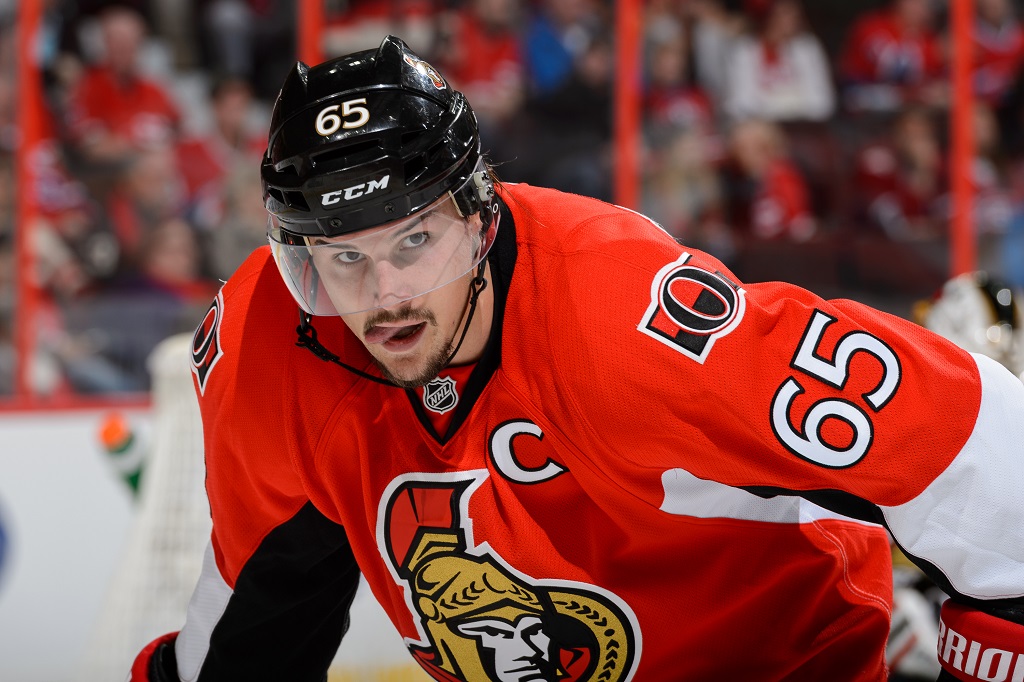 Goalies
Roberto Luongo has done his goaltending thing for a long while, breaking into the NHL during the 1999-2000 season. Luongo still gets done at a high level this season, keeping the Florida Panthers in the hunt for a playoff spot. Luongo's current save percentage of .927 and goals against average of 2.20 are better than his career average numbers.
Ben Bishop may not get a lot of credit for his play in Tampa Bay right now, but he does his best to keep the Lightning in every game. Bishop is currently second in goals against average in the NHL with 2.00 and tied for seventh in save percentage with .931. The Lightning's struggles are mostly due to the team in front of Bishop not scoring. The Lightning have currently scored only 80 goals, ranking them 22nd in the NHL.
Defensemen
Erik Karlsson is having the type of season that puts him in the hunt for the James Norris Memorial Trophy, an award he has already won twice. Karlsson, of the Ottawa Senators, currently leads the NHL in assists with 28 and is tied for fourth in points with 36. This points total ranks him first among NHL defensemen.
P.K. Subban, of the Montreal Canadiens, has won the James Norris Memorial Trophy on one occasion, and if he continues playing as he is in 2015-16, he may just win the award a second time. Subban is currently ninth in points among defensemen with 23, and 22 of those points are assists — good enough for third among blueliners.
Rasmus Ristolainen is a name you may hear a lot in the future. The 21-year-old Buffalo Sabres defenseman is having a career year in 2015-16. His 24 points this season already best the 20 he put up last year — his second in the NHL — and his seven goals rank him seventh among all NHL defensemen.
Forwards
Many would say that Bobby Ryan's best days are behind him. But look at his stats so far this season, and you may find yourself saying, "Eh, maybe not." Ryan, playing in his third season with the Ottawa Senators, is scoring almost one point per game, with 32 points in 33 games. If Ryan keeps up this pace, he will have a career year this season.
Patrice Bergeron has never scored more than 73 points in a season. He accomplished that feat in his second year in the NHL, playing with the team he's still with to this day, the Boston Bruins. Bergeron is currently on pace to best that number, scoring 32 points in 31 games, all while playing against the opposition's top lines. The three-time Frank J. Selke Trophy winner could be in the running for his fourth best defensive forward award this year.
Mike Hoffman had a good season last year with the Ottawa Senators, scoring 27 goals and 48 points. This season, he will crush those numbers. The 26-year-old is currently fifth in goals scored in the NHL with 17, and he's added 14 assists for a total of 31 points in 29 games.
Max Pacioretty is not having a career year; he's just being his usual consistent self as he plays for the Montreal Canadiens. In his last three full NHL seasons, Pacioretty has scored more than 60 points, and it looks like he will do the same this season. He currently has 26 points in 34 games, good enough for second on the team.
Steven Stamkos is not playing up to his usual standards this year, but he should still make the All-Star team, because, well, he's not having a terrible year by any means and he is Stamkos. The Tampa Bay Lightning superstar has 12 goals and 11 assists this season, and while those point totals don't place him among the league leaders, they do have him leading his team.
David Krejci's best season in the NHL was 2008-09, when he scored 73 points for the Bruins. This year, he has 30 points in 31 games, and he may very well top that career high by the end of this season if he can remain healthy, something he could not manage last season.
Metropolitan Division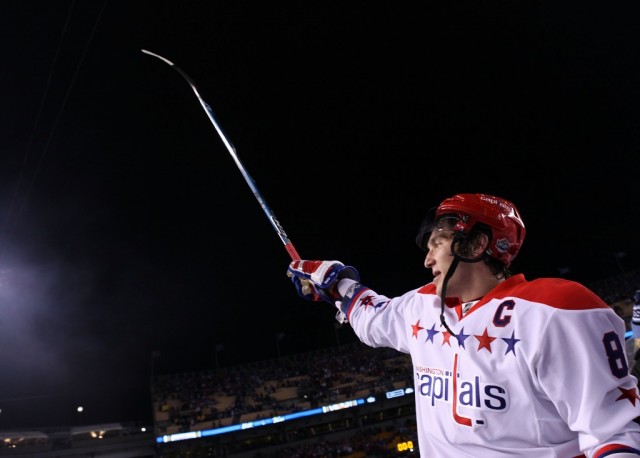 Goalies
Henrik Lundqvist is doing his best to keep the New York Rangers in the hunt for the top spot in the Metropolitan division. He does this by making a lot of saves. At this point in the season, Lundqvist's 791 saves put him second behind only Craig Anderson of the Ottawa Senators. Broken down into a percentage, Lundqvist has a .928 save percentage, good enough for sixth in the league.
One player who has a better save percentage than Lundqvist is the Washington Capitals' Braden Holtby. His .931 save percentage puts him one spot above Lundqvist, but his goals against average leaves his Rangers counterpart in the dust. In fact, Holtby's 1.92 leaves all NHL goaltenders in the dust. Holtby is the only NHL goalie with a goals against average under 2. Holtby is a big reason the Capitals are the top team in the Eastern Conference.
Defensemen
When you are one of the best players on one of the worst teams, you don't get a lot of attention. Justin Faulk is one of those players. The Carolina Hurricanes defenseman is leading the team in points with 27 (12G, 15A). Each of Faulk's 12 goals come on the power play, giving him the league lead in power play goals. At his current pace, Faulk will surpass his season high of 49 points, and with three more power play goals this year, he will equal the number he had in his first four NHL seasons combined.
John Carlson had a career year last season on the Washington Capitals blueline, scoring 55 points (12G, 43A). Carlson will look to best those numbers this year. In 31 games, he has scored 25 points (6G, 19A). The 25-year-old blueliner should also finish higher in the Norris Trophy voting this year; last season he finished in the No. 10 spot.
The New York Rangers acquired Keith Yandle in March from the Arizona Coyotes. The hope was that Yandle would have a breakout year this season, bettering the 53 points he put up in 2013-14. This doesn't seem like it will happen, as he has scored 18 points in 34 games. Regardless, he leads the Rangers defensemen in points this season.
Forwards
The Washington Capitals' Alex Ovechkin may have started this season slow, but he's picked up steam and is now back to scoring nearly a point per game pace, with 29 points in 30 games. His 16 goals rank him sixth in the NHL, and his shots on goal place him first in the league.
Mike Cammalleri's two best seasons were in 2006-07 and 2008-09. During those two years, he averaged in the point per game range. He's back to scoring in that same range this season with 32 points in 33 games, giving him the scoring lead for the New Jersey Devils and putting him in the top 10 in the NHL.
Evgeny Kuznetsov is a player you want to keep an eye on. In his third season with the Washington Capitals, he is already challenging Ovechkin for the team lead in scoring. The 23-year-old currently has 28 points in 31 games and his three game-winning goals indicate that the coaches have confidence in him to play in high-pressure situations.
Claude Giroux has been a scoring machine since 2010-11 when he put up 76 points. Right now, the Philadelphia Flyers forward has 28 points in 33 games, which may be a surprising offseason for Giroux. However, he's still leading his team in scoring.
The Pittsburgh Penguins are playing poorly this year, but one bright spot has been Evgeni Malkin, who has scored 28 points in 32 games. Although he is far removed from his 100-plus point campaigns of the past, Malkin helps to make up for the very slow start of teammates Sidney Crosby and Phil Kessel.
Dylan Larkin is a rare beast — a teenager who made the starting roster of the Detroit Red Wings. How rare is this occurrence? Well, he's the first teen to do it since Jiri Fischer in 1999-2000. Larkin has rewarded the Red Wings with 22 points (11G, 11A) in 32 games, putting him third in scoring among all rookies and first in goals. His +18 ranking is best among rookies.
Central Division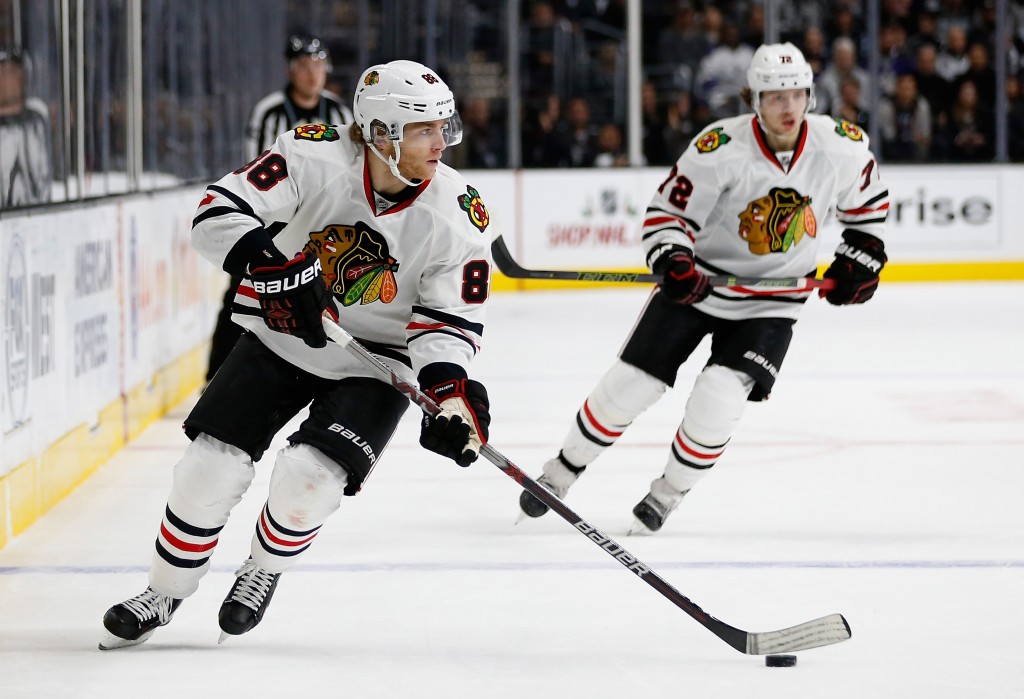 Goalies
The Chicago Blackhawks' Corey Crawford is quietly putting together one of the best seasons of his career. His goals against average of 2.13 is the second best of his career, and his save percentage of .927 is the best of his career as a starter. He's also tied for second in the league with 17 wins. Yes, he has a great team in front of him, but they are not entirely responsible for Chicago's success.
It appears that Jake Allen has secured the starting job in net for the St. Louis Blues, and for good reason; the 25-year-old has won 15 games and put up a save percentage of .927 to go along with a goals against average of 2.06.
Defensemen
The Dallas Stars look like they have a future superstar defenseman on their hands in John Klingberg. If the 23-year-old doesn't win the Norris Trophy this season, you can expect him to be in the running for this award for years to come. Klingberg is currently second among defensemen in scoring with 31 points, while his +13 ranking is tied for third among NHL blueliners.
When it comes to the best defensemen in the league, Ryan Suter is always in the discussion, so it's safe to say that he will be a member of the Central Division's All-Star team. Suter is having one of the best seasons of his career playing for the Minnesota Wild, scoring 24 points in 31 games. He's on pace to have the best numbers of his distinguished NHL career.
Roman Josi is currently in his fifth season with the Nashville Predators. He has increased his point total in each of those seasons, having his best year last season with 55 points. Josi should once again improve his point total with 24 points in 33 games this season. His steadily improving play is why he gets the nod on the blueline over teammate Shea Weber.
Forwards
If there is a 100% lock for the All-Star game, it is Chicago Blackhawks forward Patrick Kane. Not only is Kane coming off a 26-game point streak, but he leads the NHL in points (48), and assists (28). Kane, in short, looks like the NHL MVP heading into the All-Star game.
The Dallas Stars are leading the NHL with 50 points this season, and it doesn't appear as if they will slow down. A lot of that success can be attributed to Jamie Benn, the winner of the Art Ross Trophy last season when he scored 87 points. Benn, the captain of the Stars, looks like he will once again be in the running for the Ross, as he has 44 points this season, with 22 goals and 22 assists, putting him first in the NHL.
Helping Benn on the Stars is Tyler Seguin, who has been very good the last two years, scoring 84 points and 77 points. This year it looks like he will make the leap from very good to great. Seguin has scored 44 points in 33 games, tying him with Benn for second in scoring, while his 18 goals put him in third in the NHL, the same spot his 26 assists give him.
It's been a while since the St. Louis Blues have had a genuine star on the roster, but they do now in Vladimir Tarasenko. The 24-year-old forward looks like he will surpass the 73 points he scored last year. Tarasenko has 36 points in 33 games for the Blues, and his play is a big reason why the team is second in the Central Division.
Artemi Panarin has been a pleasant surprise for the Chicago Blackhawks this season. The 24-year-old rookie is in the running for the Calder Memorial Trophy, leading all NHL rookies with 31 points. He also leads all first-year NHL players with 21 assists.
Blake Wheeler looks like he will have his best season in the NHL this year. The Winnipeg Jets forward is in his ninth season in the league, and he has never scored more than 69 points. 32 games into the 2015-16 season he is already at 33 points, so barring any injuries, he should crush that number this season while playing for the Winnipeg Jets.
Pacific Division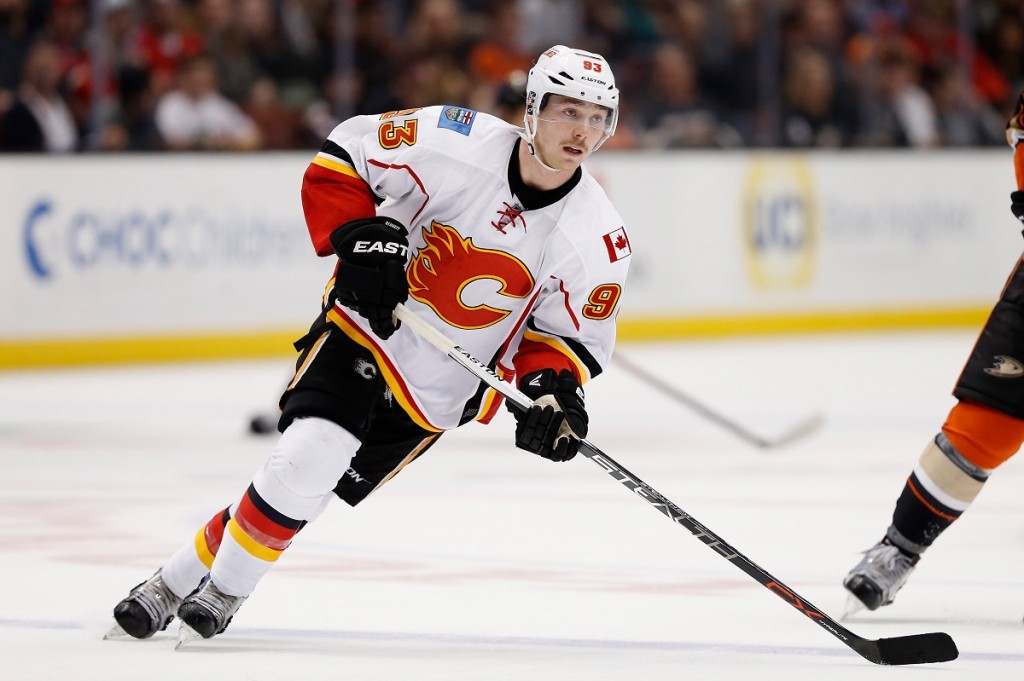 Goalies
If you needed to win one game and you got to pick the goaltender you would want in net, Jonathan Quick of the Los Angeles Kings would be a safe bet. The winner of the 2011-12 Conn Smythe Trophy and 2013-14 William M. Jennings Trophy, Quick helps the Kings sit atop the Pacific Division with 17 wins, and his .920 save percentage is the second best save percentage of his career.
You don't often see Martin Jones listed among the elite NHL goalies, but the San Jose Sharks goaltender is playing well in his first year as a starter in the NHL. Jones has 14 wins in 26 games played, and while his goals against average (2.31) and save percentage (.918) aren't lighting up the league, he is winning games. and he does have the Sharks in the playoff hunt.
Defensemen
Even if you don't know Brent Burns by name, you'll recognize him if you watch hockey highlight reels. Burns is the dude from San Jose Sharks with no front teeth, a burly beard, and unkempt hair. However, don't let the looks fool you; he is one of the best defensemen in the NHL today. Burns is third among blueliners in scoring with 28 points, while his 12 goals tie him with Justin Faulk in defensemen goal scoring. Last season, Burns put up 60 points, which was a career high. Look for him to be in that same range at the end of this season.
Oliver Ekman-Larsson patrols the blueline for the Arizona Coyotes, which may be one reason he doesn't get a ton of attention. However, he is a steady defenseman for the Coyotes, playing more than 25 minutes a game while scoring 44 and 43 points in the last two seasons. This year, Ekman-Larsson has scored 20 points in 32 games, which may give him a career high in points by the end of the season.
Drew Doughty of the Los Angeles Kings had his best finish in the Norris Trophy voting last year when he finished second. This year, Doughty is on pace to score about the same number of points he had last season, 46. His +9 ranking is better than his +3 from last year.
Forwards
Daniel Sedin has played for the Vancouver Canucks since the 2000-01 season, and aside from a 104-point season in 2010-11, he has not topped the 80-point mark since 2009-10. However, it looks like he will do so this year. The veteran player is a point per game player this year, with 34 points in 34 games.
You can't mention Daniel Sedin without mentioning his brother, Henrik Sedin, who plays with the Canucks as well. Like Daniel, Henrik has fallen off the last few seasons, scoring 50 and 73 points, down from seasons of 112, 94 and 81. Henrik should be back in the 80-point range at the end of this season; he currently has 31 points in 33 games.
Taylor Hall had a breakout year in 2013-14, scoring 80 points for the Edmonton Oilers. This year, the 24-year-old may top his numbers from that season. Hall, the first pick of the 2010 NHL Entry Draft, has 34 points in 36 games. He is a bright spot on a team that has underperformed this year.
Johnny Gaudreau may only have one full NHL season under his belt, but the 22-year-old Calgary Flames forward is quickly turning into a player to watch. He scored 64 points in his rookie campaign last year, finishing third in the Calder Trophy voting, and it looks like he will improve on those numbers this season. In 32 games, he has scored 33 points, making him far and away the point-scoring leader on the Flames.
Joe Pavelski has played for the San Jose Sharks since 2006-07. In that time, he has not been a point per game scorer. This season, Pavelski may change that. He has scored 32 points in 32 games, putting him not only on pace for a point per game, but for a career high in points. Pavelski's previous high was the 79 points he scored in 2013-14.
In his first season with the Arizona Coyotes, Max Domi shows that he has the skills to play in the NHL. The 20-year-old forward is second in rookie points with 25, second in assists with 15, and tied for second in goals with 10. Look for Domi to be in the running for Rookie of the Year at the end of the season.
Statistics courtesy of Hockey-Reference.com.