NHL: Are Last Year's Top Rookies Delivering This Season?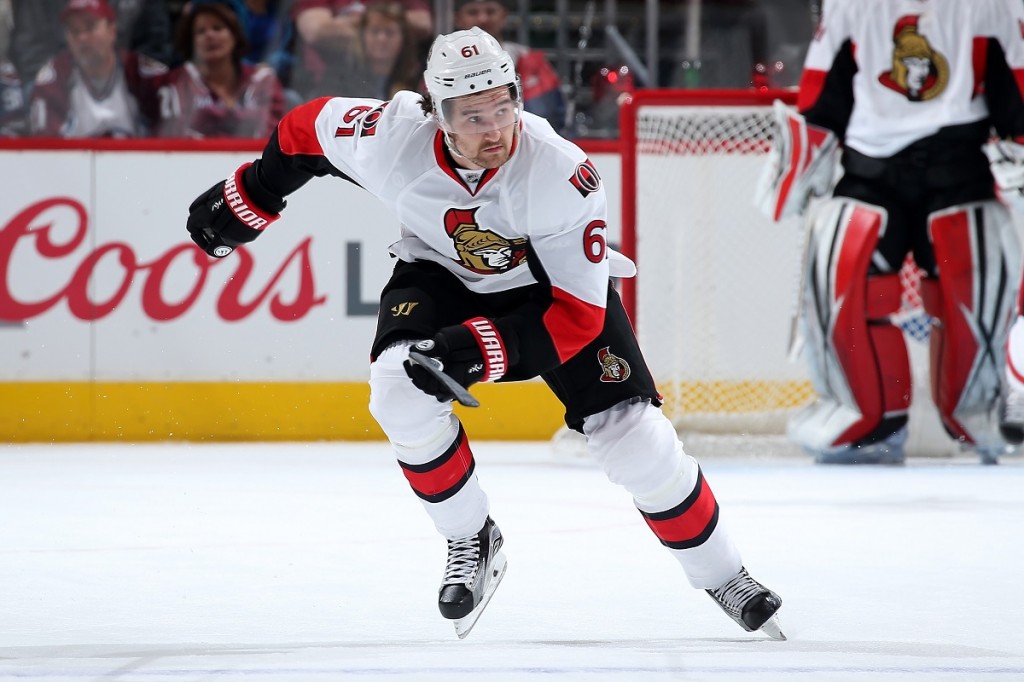 At the end of the 2014-15 NHL season, 12 rookies received at least one vote for the Calder Memorial Trophy, the yearly award that goes to the best rookie in the NHL. Members of the Professional Hockey Writers' Association (PHWA) vote on the award at the end of each regular season. Every member of the PHWA votes for their top five candidates using a 10-7-5-3-1 system.
Finishing near the top of the Calder voting is by no means a guarantee that a player will become an NHL superstar, or even have a long career in the league. A recent example is Jeff Skinner, who won the Calder in 2010-11 with 63 points (31G, 32A). Since that season Skinner has broken the 50-point barrier only once, and last season he scored only 31 points. By the same token, finishing out of the Calder running doesn't mean much either. Vladimir Tarasenko received just four votes for the 2012-13 Calder, yet he is scoring, on average, one point per game for the St. Louis Blues this year.
So, how are last year's top rookies doing in their sophomore seasons? Will they follow the Tarasenko route and surge, or will they be more like Skinner and slump? Let's take a look at how they are doing so far.
John Klingberg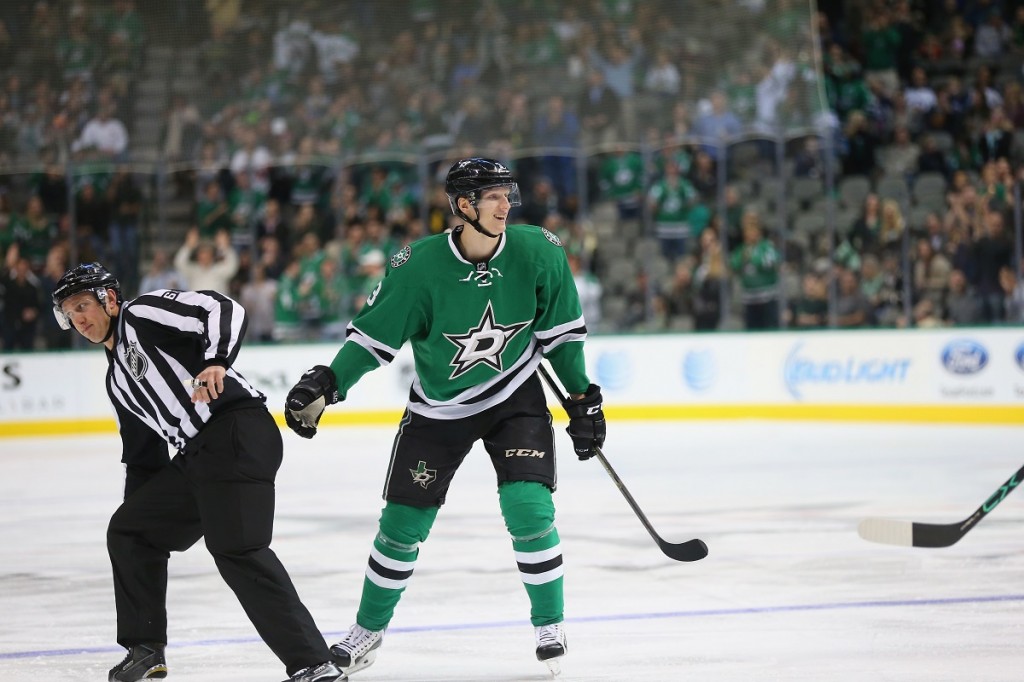 John Klingberg, a defenseman for the Dallas Stars, received 127 points in the Calder voting last season, with most of those points coming from his 15 fourth-place votes and 63 fifth-place votes. He also received two votes for second and one vote for third. When the season ended, Klingberg had scored 40 points (11G, 29A) in 65 games. This season, after just 27 games, Klingberg is already edging close to his total points from last year, with 27 (5G, 22A). Klingberg's point total is good enough to be second among NHL defensemen.
He trails only last season's Norris Memorial Trophy winner Erik Karlsson, who has 32 points (6G, 26A). Not too shabby for a 23-year-old who was drafted 131st overall in the 2010 NHL Entry Draft. Klingberg's performance is among the favorites to win the Norris Trophy at this point in the season. Even if he does not win the award, he will surpass the number of votes he received last season — zero.
Filip Forsberg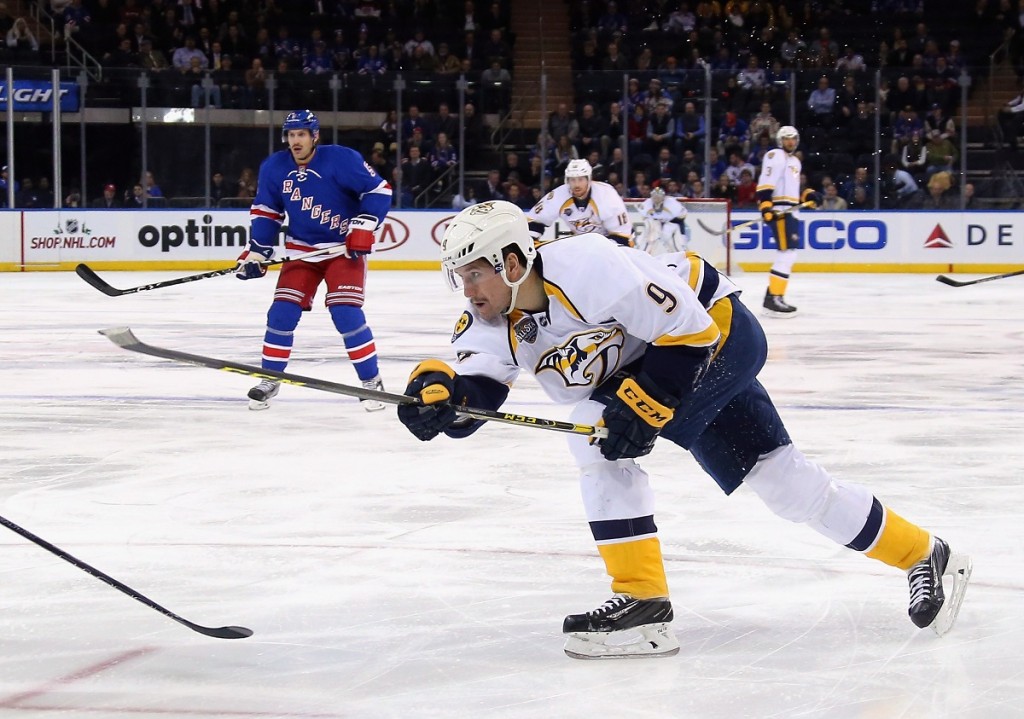 Filip Forsberg finished in fourth place in the 2014-15 Calder Trophy vote with 594 points. The Swedish-born player did receive a handful of first- and second-place votes, but the majority of his points came from third- and fourth-place votes. At the end of last season, Forsberg had played in all 82 games and scored 63 points (26G, 37A) for the Nashville Predators.
This season, the 21-year-old left winger has 18 points (5G, 13A) in 26 games, good enough to tie James Neal and Roman Josi for the team lead. While it's nice to be tied for the team lead in points, it's not so great that Forsberg is on pace to finish this season with slightly fewer points than last year. It won't be a precipitous drop-off, but the Predators were likely hoping for some increased production from the player they took with the 11th pick in the 2012 NHL Entry Draft.
Johnny Gaudreau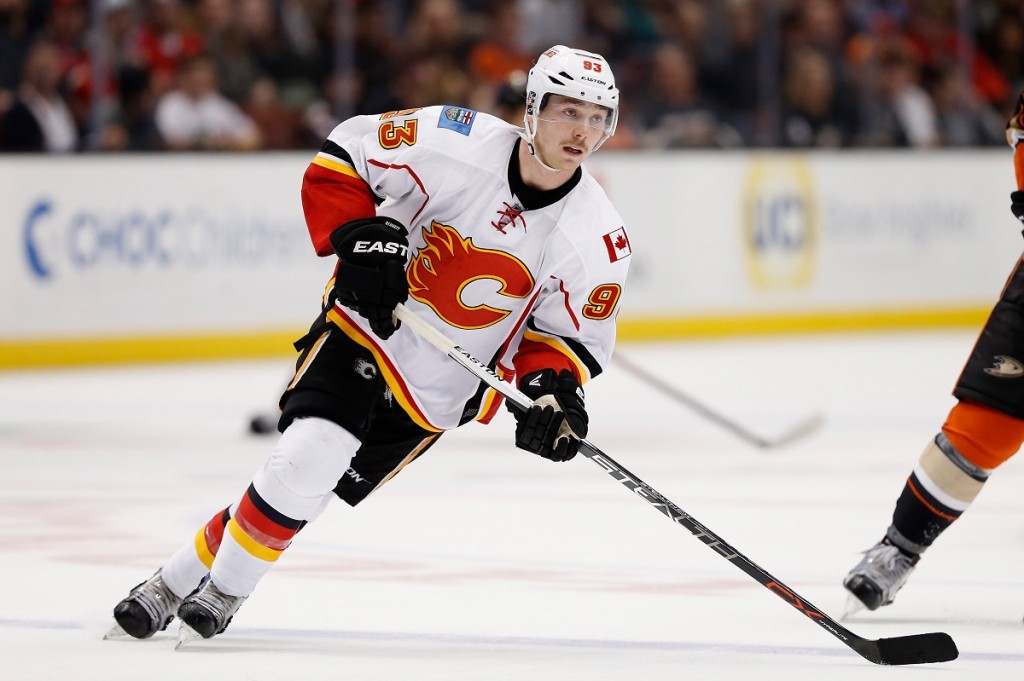 Johnny Gaudreau finished the 2014-15 NHL season with 64 points (24G, 40A) in 80 games for the Calgary Flames. That point total was good enough to rank second on the team, trailing Jiri Hudler by eight points. Gaudreau's performance also garnered him 1,026 points for the Calder Trophy, ranking third in votes. Gaudreau received some first-place votes, but the majority of voters had him at second or third.
This season, Gaudreau is running away with the points lead for the Flames, with 26 points in 26 games. One point per game obviously puts Gaudreau on the "surging" side of things. He is one of the bright spots on a Calgary Flames team that is struggling after making the playoffs last season. Gaudreau was drafted by the Flames with the 104th pick of the 2011 NHL Entry Draft.
Mark Stone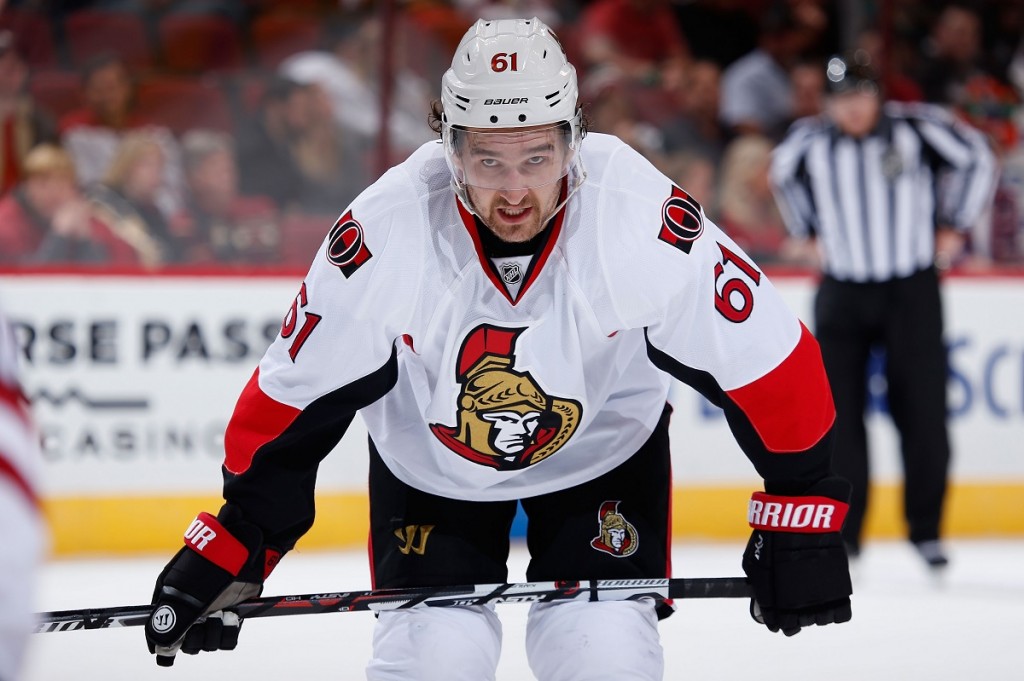 When the 2014-15 NHL season came to a close, the Ottawa Senators' Mark Stone had 64 points (26G, 38A) in 80 games. Those numbers were good enough to put him in the running for the Calder Trophy, but not quite good enough to win it. Stone finished the voting with 1,078 points, receiving votes from first to fifth place, with most of the voters ranking him first (47), second (49) or third (46). Not a bad showing for a sixth-round draft pick. This season, Stone is scoring just under one point per game with 23 points (7G, 16A) in 25 games, placing him fourth on a team that's in third place in the Atlantic Division. If 23-year-old Stone can maintain his pace, he'll definitely fall under the category of surging.
Aaron Ekblad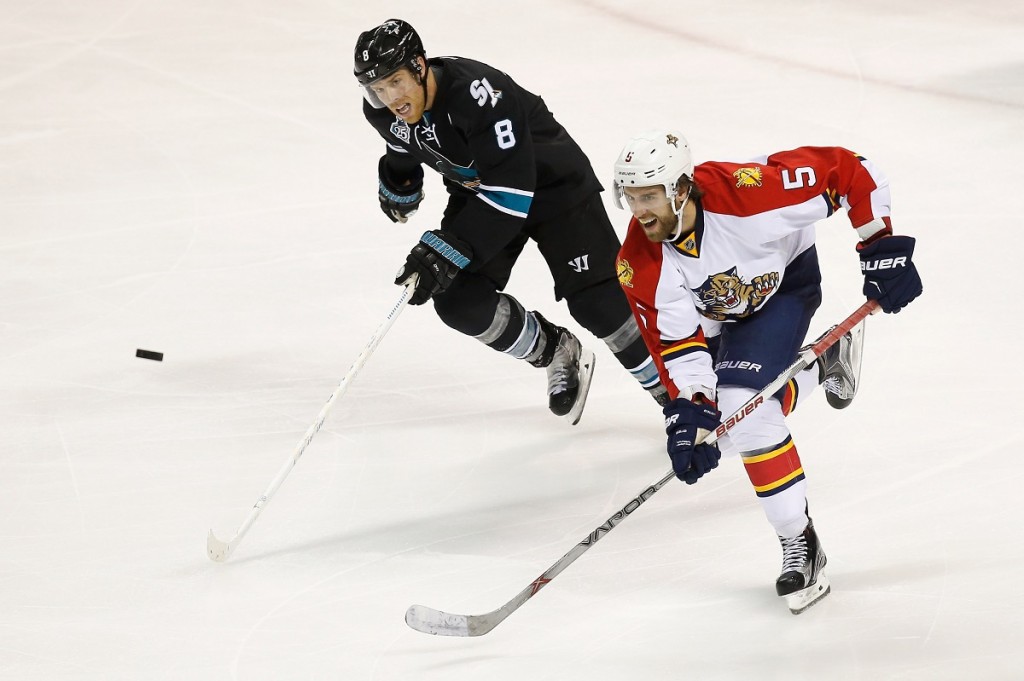 Aaron Ekblad won the Calder Trophy last season, scoring 39 points (12G, 27A) in 81 games for the Florida Panthers. The first pick of the 2014 NHL Entry Draft did so as a teenage defenseman on a team that finished out of the playoffs for a third consecutive season. Ekblad earned 1,147 points in the Calder voting, with most of those coming from the 71 voters who chose him as the best rookie in the NHL.
Ekblad's point total broke the Panther's record for scoring by a rookie defenseman. His numbers were also the third-highest ever by an 18-year-old blueliner. (The two players who scored more points as rookies were Hockey Hall-of-Famers, Phil Housley and Bobby Orr.) Orr just happens to be Ekblad's agent.
This season, Ekblad has scored 12 points (5G, 7A) in 27 games. While that total may seem low, it will earn him nearly the same number of points he had last season. While Ekblad isn't surging as a sophomore, he isn't failing by any means. It's rare for a defensive player to get comfortable with the NHL game at such a young age. All in all, Ekblad's future looks bright.
Statistics courtesy of NHL.com.