NHL: Breakout Players to Watch in the 2015-16 Season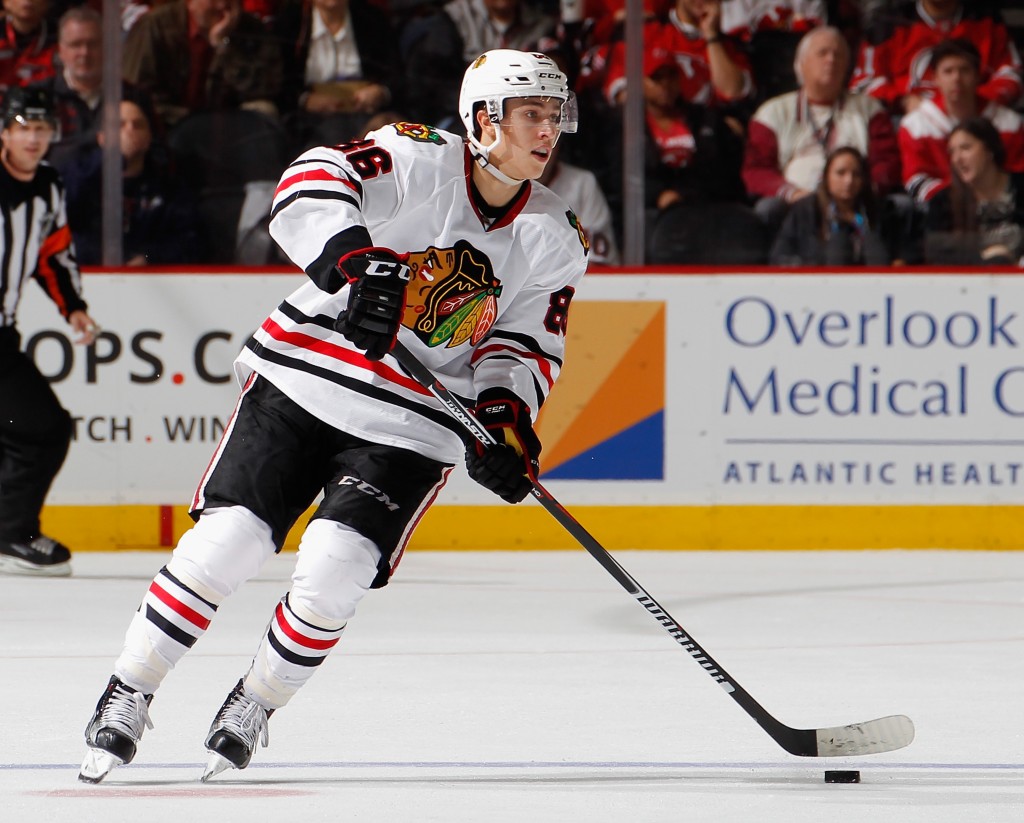 The NHL Entry Draft is not the same as the NFL draft. NFL teams choose from a pool of players that have been out of high school for at least three years. NHL teams draft from a group of players that can be as young as 17 on draft day. However, drafting a player at such a young age can be a risky proposition.
Sometimes the risk pays off with immediate reward. For instance, when the Pittsburgh Penguins drafted Sidney Crosby first in 2005 and he rang up 102 points in his rookie season. Sometimes the risk doesn't pay off at all, like with Marek Zagrapan, who despite being picked No. 13 by the Buffalo Sabres in that same draft, never played a single game in the NHL. Sometimes the risk takes a while to be rewarded, like with Carey Price. He was drafted No. 5 in the 2005 draft, but didn't lock up the starting goaltender position for the Montreal Canadiens until the 2010-11 season.
NHL general managers are always happy to land a player like Crosby; a player who becomes a superstar the minute he slips on the team's sweater at the draft. However, that does not happen often. So those general managers are almost as happy to land players, like Price, who were selected with a high draft pick, but took a few years to make their mark in the NHL. With that in mind, here are five players who are well on their way to becoming household names, in order from least to most successful.
Alex Galchenyuk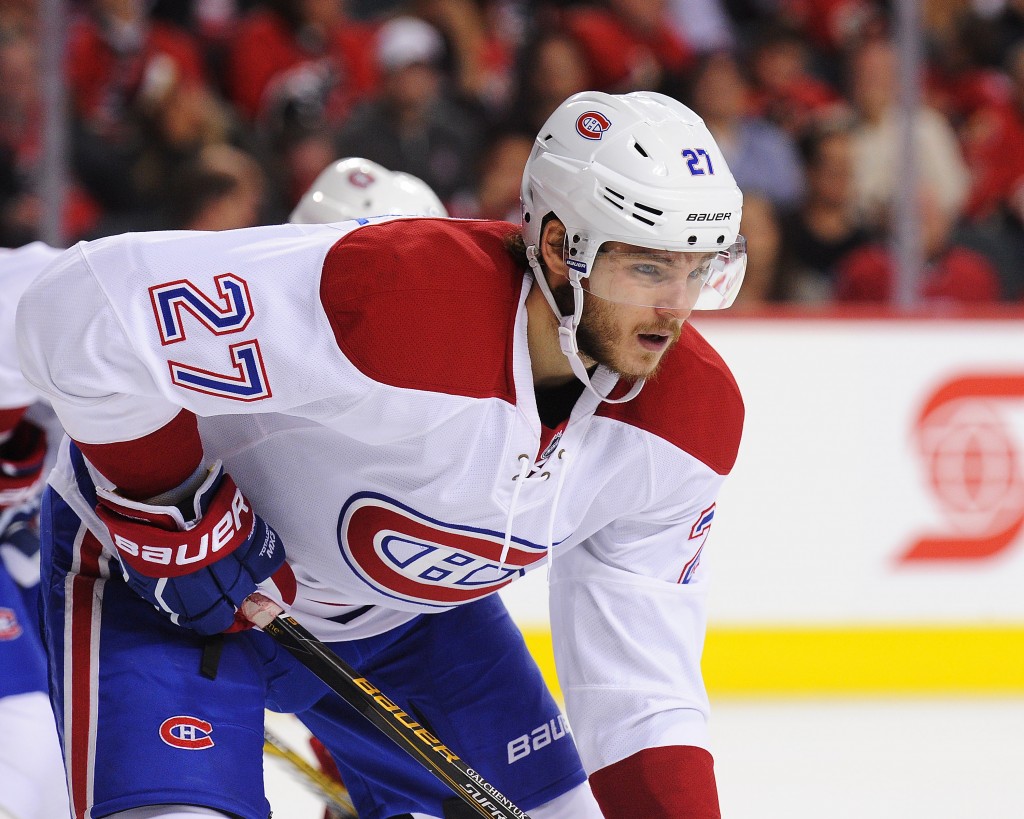 Alex Galchenyuk was drafted by the Montreal Canadiens with the third pick of the 2012 NHL Entry Draft. He made an immediate impact with the team, scoring 31 points (13G, 18A) in the 2013-14 season, and he followed with a 46 point (20G, 26A) campaign in 2014-15. Galchenyuk ran up these totals while spending most of his time on left wing, which is not his natural position. The Canadiens moved Galchenyuk to center this season, and he is playing well on the second line while also picking up ice time on the second power play unit. Galchenyuk is a solid two-way center, and he has played well early this year. As his confidence grows, expect his numbers to increase. He will have a career year in 2015-16.
Teuvo Teravainen
The Chicago Blackhawks picked Teuvo Teravainen in the first round of the 2012 NHL Entry Draft. He played only three games for the Blackhawks in 2013-14 and less than half a season last year, but when the playoffs rolled around, Teravainen showed that he deserved to be a first-round pick. During the Blackhawks run to the Stanley Cup title, Teravainen played in 18 games, scoring four goals and adding six assists.
With the Blackhawks shipping off a number of players from that Stanley Cup-winning team to shed salary, Teravainen will be under pressure this season to deliver on the promise he showed during last year's playoffs. So far, so good. Teravainen is averaging 0.5 points per game this season, while racking up 14:25 in ice time. The 21-year-old has experienced some ups and downs early this year, but he's still learning at the NHL level. However, expect him to be a significant player as the Blackhawks look to defend their Stanley Cup title.
Seth Jones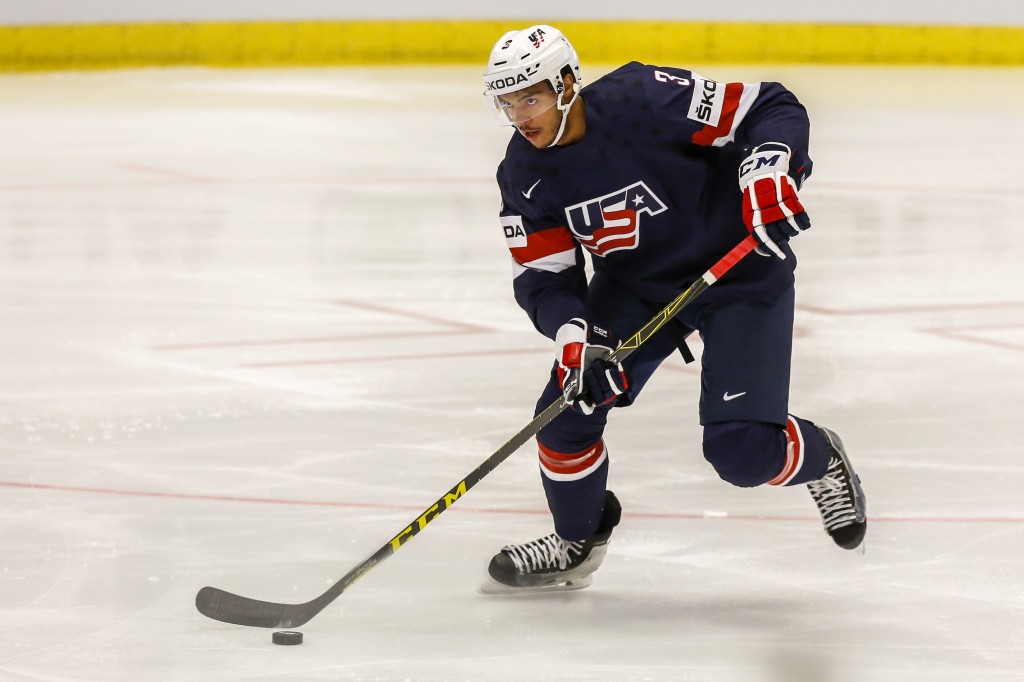 The Nashville Predators selected Seth Jones with the fourth pick in the 2013 NHL Entry Draft and wasted no time throwing him on the ice. Jones joined the team for the 2013-14 season, playing 77 games and scoring 25 points (6G, 19A). In his sophomore campaign, Jones played the entire 82 game season and improved to 27 points (8G, 19A) while getting his plus/minus up to +3, a huge improvement over his rookie -23.
This season, Jones is averaging more than 20 minutes a game and is on pace for a career high in points while playing on the Predators' second defensive pairing with veteran Barret Jackman. It usually takes defensemen longer to develop into NHL stars, and Jones is no exception. Don't expect him to blossom into an NHL star quite yet, but this is the season when the Predators will truly start to see a return on the high draft pick they used to select him. All of this is good timing for Jones; his entry-level contract expires at the end of this season.
Morgan Rielly
The Toronto Maple Leafs drafted Morgan Rielly with the fifth pick of the 2012 NHL Entry Draft. He joined the team for the 2013-14 season and scored 27 points (2G, 25A) in 73 games. Last season, he played in all but one game, putting up 29 points (8G, 21A). This season, the defenseman is well on his way to a career year with 11 points in his first 15 games, leading the team in scoring. He has done this while averaging more than 22 minutes of ice time per game. Rielly is thriving under Maple Leafs coach Mike Babcock and could be the face of the team's blueline for years to come.
Evgeny Kuznetsov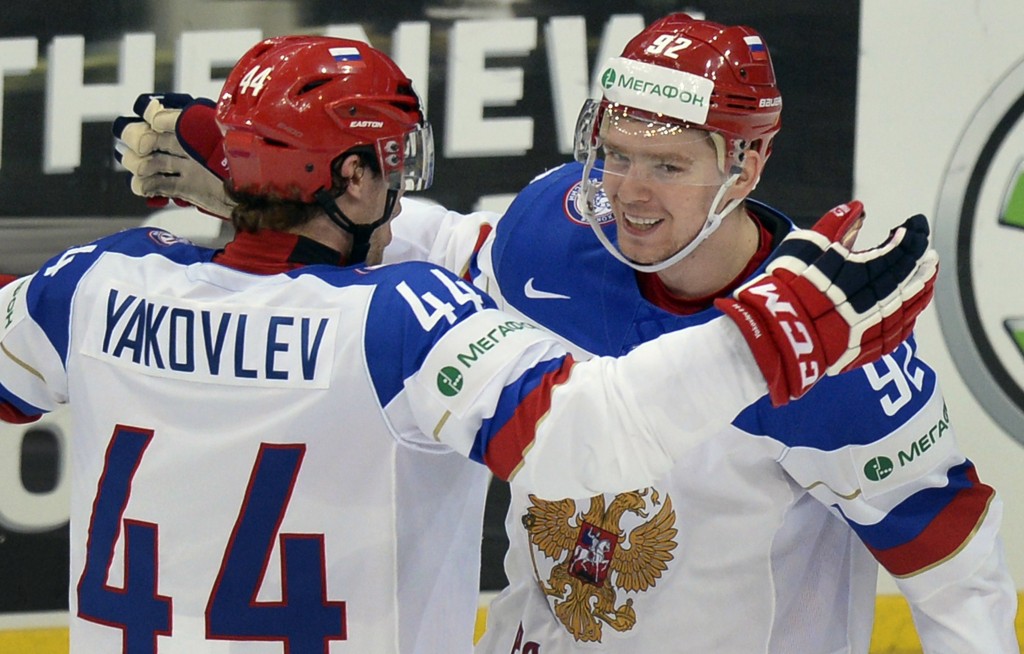 Evgeny Kuznetsov was drafted in the first round of the 2010 NHL Entry Draft by the Washington Capitals. He probably would have been drafted sooner had teams been sure of when he would leave Russia to join the NHL. The Capitals did not seem to have those misgivings about the centerman, so they scooped up the then-18-year-old. He would not sign with the team until March 2014. Kuznetsov played 17 games with the Capitals that season, scoring nine points (3G, 6A). He followed up with 37 points (11G, 26A) in 2014-15.
This season will be the one where the Capitals get what they hoped for when they first drafted Kuznetsov. He finished last season hot, and he has started the 2015-16 season even hotter, scoring more than one point per game in the early going. You could argue that playing between Alex Ovechkin and T.J. Oshie has something to do with his stats, but he wouldn't be in that spot if he didn't have talent.
Statistics courtesy of NHL.com and Hockey-Reference.com.