NHL Future Star Watch: 5 Players to Keep on Your Radar
It's no secret that Sidney Crosby and Alex Ovechkin aren't as young as they once were. They also aren't scoring quite like they used to (this is especially true of Crosby). The Penguins star has a dismal (for him) 15 points (5G, 10A) in 24 games this season. Crosby and Ovechkin have been the faces of the NHL for the last few years, but as they become the elder statesmen of the NHL, the league will need young players to claim superstar status.
Last season, Carey Price did just that. The Montreal Canadiens goaltender needed to rent storage space for the awards he hauled home when the season ended. The 28-year-old netminder won the Hart Trophy, the Vezina Trophy, the Ted Lindsay Award, and the William M. Jennings Trophy. Price was the first goalie in NHL history to take home all four awards in a single season. Unfortunately, Price is the same age as Crosby, so his run as a superstar may be limited by the march of time.
What the NHL needs is some legitimate young bloods (and no, not like Rob Lowe's Youngblood) to reach elite status. The following players are well on their way to becoming the stars who the NHL needs to keep fans interested — both home-team and away-team fans will pay to see them. Here are the five players who may take on that mantle.
1. Morgan Rielly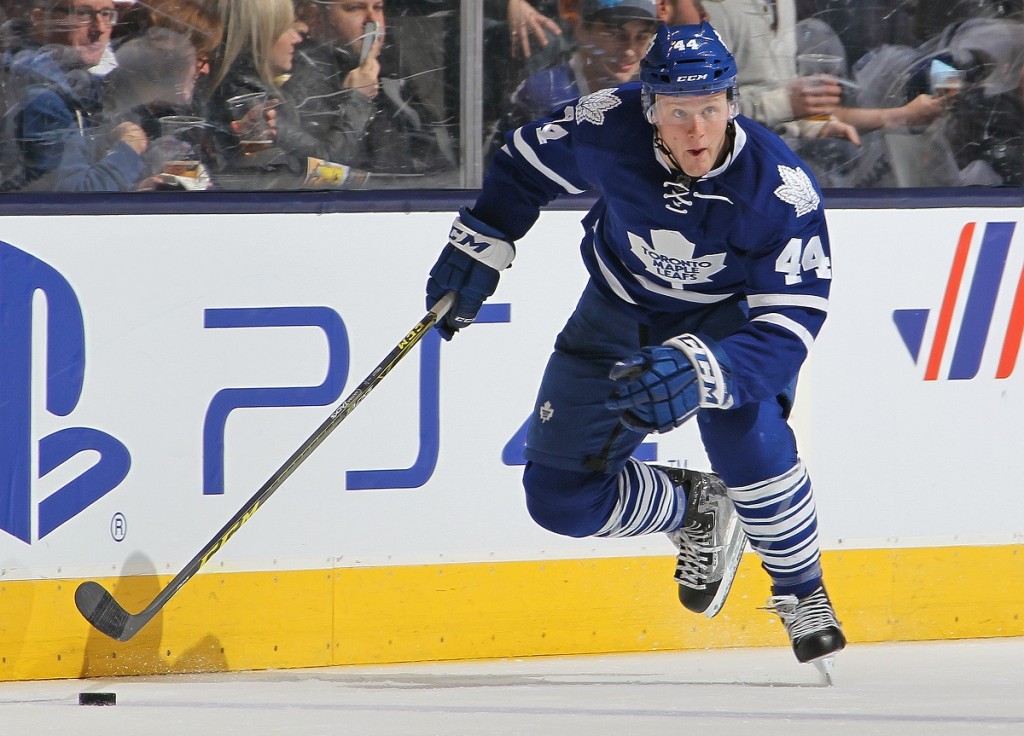 Morgan Rielly was the fifth pick of the 2012 NHL Entry Draft. Chosen by the Toronto Maple Leafs, Rielly saw two defensemen picked before him, Ryan Murray by the Columbus Blue Jackets and Griffin Reinhart by the New York Islanders. If given a do-over, odds are good that those teams would opt for Rielly. He has played 180 games for Toronto, scoring 69 points (13G, 56A).
As the highest-scoring defenseman on the team this season with 13 points (3G, 10A), Reilly may be the Toronto Maple Leafs' best player. He isn't a well-known name outside of Toronto, but give him some time; he's only 21 and playing on a team that is at the bottom of the Atlantic conference.
2. John Klingberg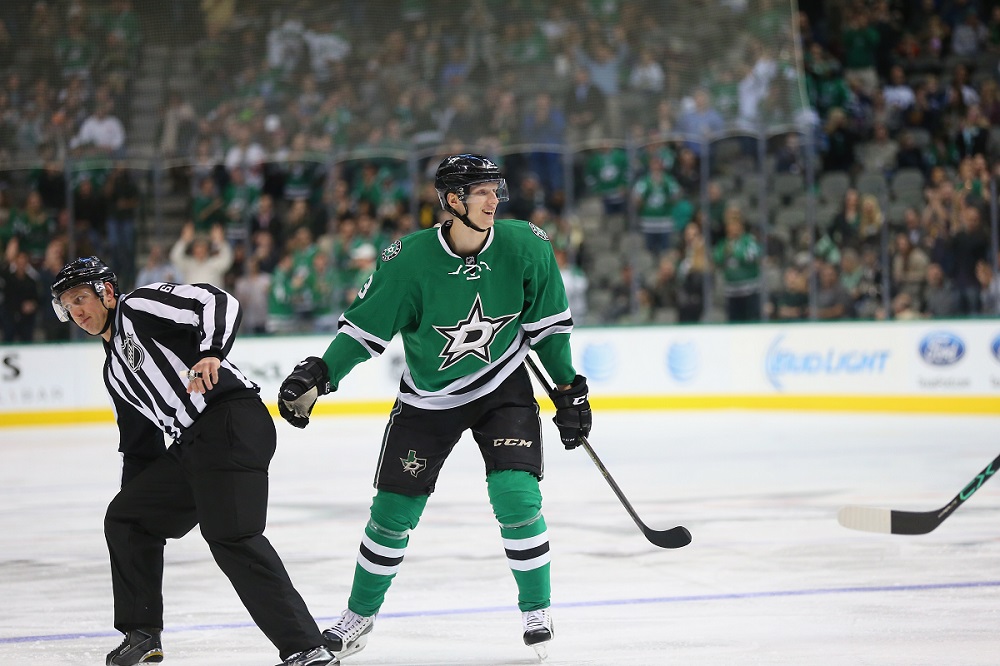 The Dallas Stars sit atop the NHL standings, and while Jamie Benn and Tyler Seguin are getting the lion's share of the team's attention, John Klingberg is having a pretty nice sophomore season in Dallas. Drafted in the fifth round of the 2010 NHL Entry Draft, Klingberg is third in scoring on the team — behind the aforementioned Benn and Seguin — with 27 points (5G, 22A). While third place may seem unimpressive, he is sixth in the NHL in scoring, and oh, he is a defenseman. Klingberg, in his second NHL season, may not be able to unseat Erik Karlsson as the reigning Norris Trophy winner, but he is going to give Karlsson and last season's third runner-up, P.K. Suban, a run for their money.
3. Evgeny Kuznetsov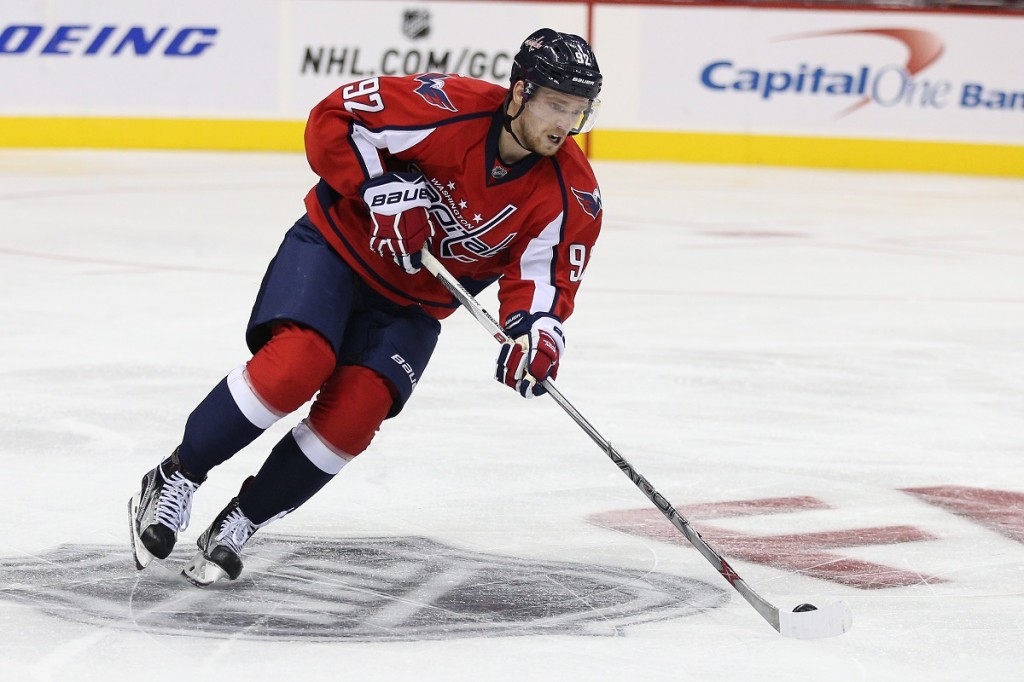 Well, look at that, Ovechkin is second in scoring on the Washington Capitals. The man he is looking up at is Evgeny Kuznetsov, a player who spent his first full season with the team in 2014-15. Washington drafted Kuznetsov in 2010. He was a top prospect in that year's draft, but fell due to fears that he would be reluctant to leave his Russian club.
Those concerns were warranted, as he waited until March 2014 to sign an entry-level NHL contract. But now that he has arrived, he has proved that he is worth the wait. His 26 points (8G, 18A) place him in the top 10 in scoring so far this season, putting him on pace to blow away the 37 points (11G, 26A) he scored last season. If he keeps scoring like this, the Capitals may have their next superstar.
4. Vladimir Tarasenko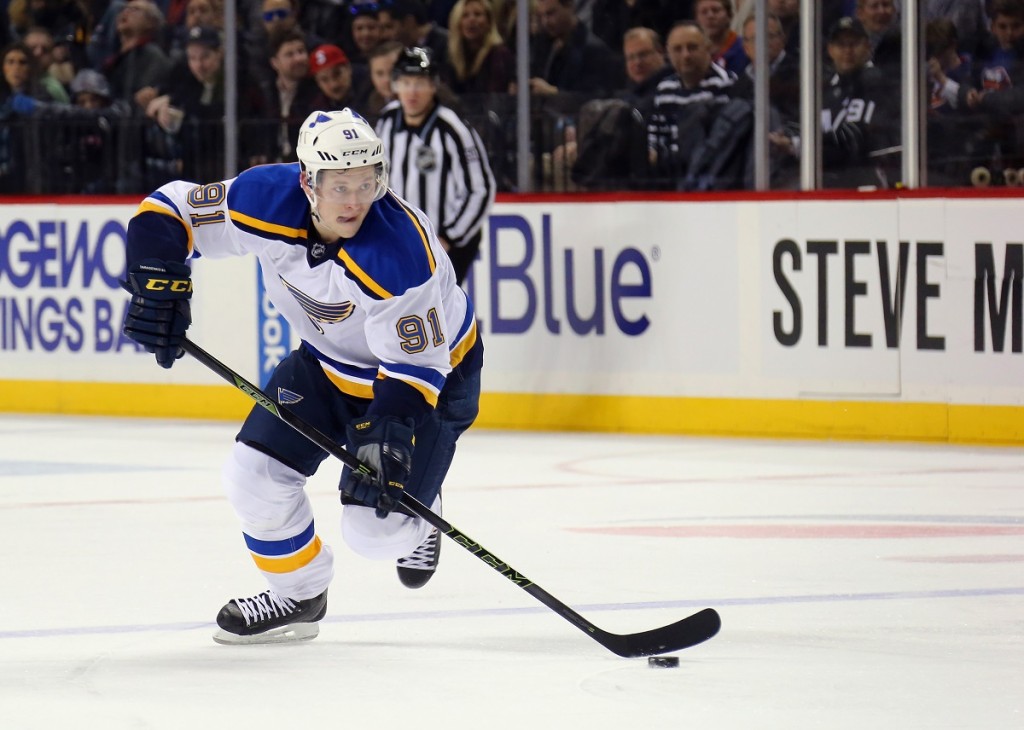 Vladimir Tarasenko was drafted by the St. Louis Blues in the first round of the 2010 NHL Entry Draft, so obviously the team hoped he would be something special — and he is. Tarasenko joined the Blues for the lockout-shortened 2012-13 season and scored 19 points (8G, 11A) in 38 games. The following year he upped his point total to 43 (21G, 22A). Tarasenko blossomed in 2014-15, scoring 73 points (37G, 36A) in 77 games.
This season, he is playing even better, hitting the point-per-game level, scoring 24 points (14G, 10A) in 24 games, and leading the Blues in scoring. Tarasenko is on pace to become one the best scorers the Blues have had in a long time. If he can sustain his performance, he may join the elite club of all-time Blues greats, including Brett Hull and Bernie Federko.
5. Artemi Panarin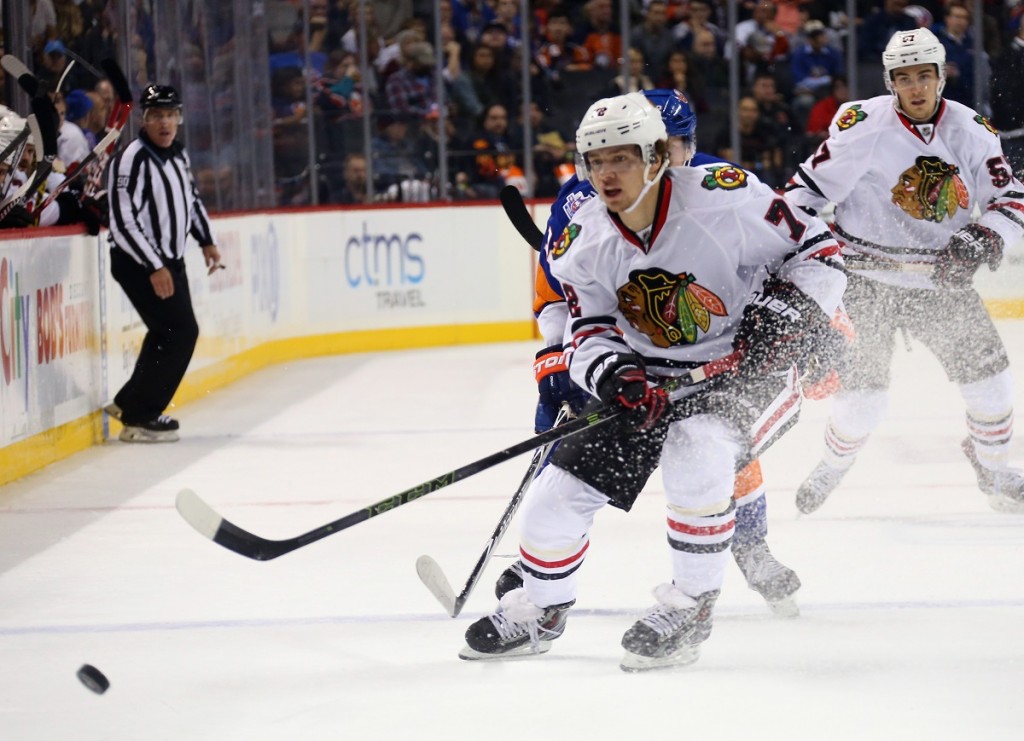 Artemi Panarin was drafted — wait, he was never drafted. That's right, the 24-year-old Chicago Blackhawks rookie joined the team after 263 games in the Kontinental Hockey League, where he scored 183 points (76G, 107A). Size may have been a factor that kept Panarin from being drafted, as he's listed at 5-foot-11 and 170 pounds. It certainly wasn't a lack of skill that prevented teams from picking him up.
Panarin is currently second on the Blackhawks team in scoring, with 26 points (8G, 18A), trailing only the red hot Patrick Kane, who has 41 points. Panarin leads all rookies in points and assists and is tied for second in goals. Although he is a rookie, he makes this list because of his experience in the KHL, which prepared him to jump right into NHL-level play. Chicago unloaded Patrick Sharp after winning the Stanley Cup last season, and it looks like Panarin will more than make up for the points Sharp scored for the team.
Statistics courtesy of Hockey-Reference.com and NHL.com.